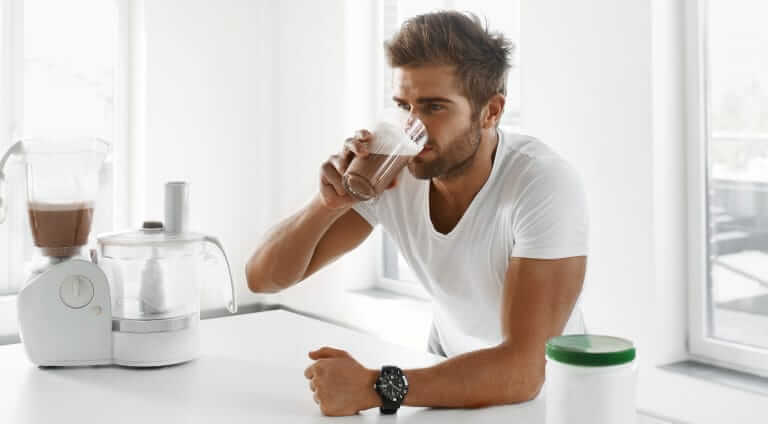 You're missing out if you don't know these vital facts.
Three simple moves to chisel better looking legs.
Fact: most guys don't get enough in their diets.
According to Harvard researchers, these will add 12 years to your life.
It's comfortable, works great and leaves you more money to put towards sneakers.
As more states legalize medical and recreational marijuana, doctors can send you to a dispensary instead of prescribing a dangerous opioid.
Deep breathing may feel a bit strange at first, but will have you feeling superhuman in no time.
I didn't see the change I wanted in my body until I started doing this.
Trying to bulk up your arms for sleeveless season? This workout will help you gain strength and boost muscle definition.
Night owls can be just as healthy as early birds (but they get more done and have more sex).
What poor posture really does to your body. And how to combat the effects.
Good news: enjoy cardiovascular benefits, clear skin and soothing peace of mind without having to stand!
The free and easy way to get in shape like one of Team USA's top athletes.
Want to be sexier and stronger? Then don't neglect this under-the-radar muscle.
Can the right workout gear make you better in the gym? Turns out, yeah it can.
The DASH diet has once again been ranked the #1 most effective plan.
The key to workout recovery and muscle growth is already in your refrigerator.
Want to get stronger and run faster (not to mention look better in jeans)?
Five simple rules to prevent the pudge before it starts.
A lesson in finding fitness motivation and crushing your goals from the coolest villain in the Marvel universe.
Three exercises that will literally sculpt a better body.
Five easy hacks to help you eliminate all the added sugars we don't mean to be eating.
This pair of wireless headphones comes packed with artificial intelligence to guide you through workouts while tracking your progress. And it's cheaper than a gym membership.
A shockingly small effort is proven to enhance your life.
Get Valet. in Your Inbox
Smart reads, expert tips, exclusive sale alerts and more. You won't be disappointed.
Get Valet.
in Your Inbox
Smart reads, expert tips, exclusive sale alerts
and more. You won't be disappointed.