Have you signed up
for The Daily Valet.?
You're five minutes away from being the most interesting man in the room.
Plan a Socially-Distant Road Trip
What to know before hitting the road during a pandemic.
The Best Local BBQ Sauces
Boost your backyard cookout with these bottled family recipes.
Special Promotion
It plays a crucial role in achieving peak performance and recovery.
The Maine-based footwear brand is offering shoes for nearly 50% off.
From summer shirts to some affordable earbuds.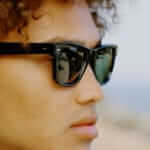 Accessories are the building blocks of good personal style.
They're not all expensive, but they're all valuable.