The Series

Those moments between turning off the alarm and getting into our work routine can be the most defining 60 minutes of our day. Benjamin Franklin set a day's worth of plans by 5am and Steve Jobs asked a simple question: "If today were the last day of my life, would I want to do what I am about to do today?" Whether it's exercise, time spent with the family or simply enjoying a cup of coffee, our rituals are a reflection of us. So we've ventured out to discover how some of our most influential and fruitful peers get started.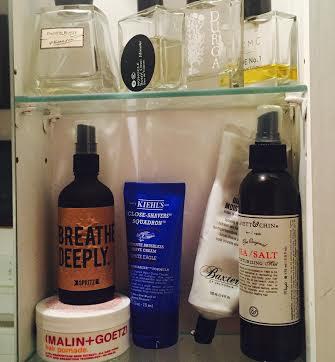 Michael Chernow,
Restaurateur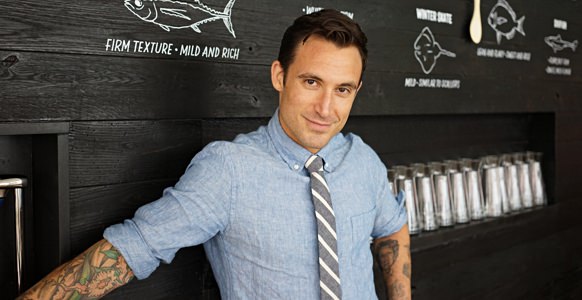 (Photo: Alexander Stein)
Five and a half years and some 2,000 mornings after Michael Chernow built the New York restaurant staple, The Meatball Shop, to six locations sprawled across the city, he decided it was time for a new venture. So he took that marketing and branding prowess (along with a passion for fish) and built a new seafood restaurant in the bustling Nolita neighborhood. Seamore's has since opened to rave reviews. And if that wasn't enough, he's got a new show, Food Porn, debuting next month on the FYI network. But while the pace of his work days may be frenetic, his mornings are surprisingly calm. It goes without question that Chernow would attribute some of this sustained success to his consistent and decidedly disciplined morning routine. One that we learn keeps him grounded, humble and in excellent shape, but also leaves room for his favorite parts of the day with his favorite people. Read on and channel some inner-peace of your own.
My Routine
I wake up at 5:30 pretty much every morning. I try to shoot for seven hours of sleep ... but typically get five or six. I used to get eight before my son was born.
The first thing I do is go grab my son out of his crib and pass him off to his mom to feed. From there, I'll take the pooch out for a walk around the hood, come back and say my morning prayers, and then get into my morning calisthenics routine.
Spiritual prayer and body weight exercise are essential to me. Mentally, it humbles and grounds my day from the very start. The last few months I've taken on a killer core routine: I hold a push-up plank position with my legs elevated for two minutes, then go directly into 50 push-ups. From there, I drop my legs to the floor and hold the plank for another three minutes doing sets of 10 push-ups until I get to 100 total. This takes about six minutes. And finally, I hold a plank for six minutes and do 100 more push-ups. The final step is twenty-five side plank thrusts while holding the top position for two seconds. I used to live and die by body weight exercises and longer distance running, but have since changed up my gym routine to include weights and sprints and absolutely love it.
My job involves a lot of moving around.
So my daily uniform of a vintage T-shirt, worn-in jeans, and boots keeps me comfortable.
By far the most important part of my morning is breakfast with my family. I eat with my wife and son, and it's really one of my favorite parts of the day.
I take my coffee black in a French press at home. Breakfast is a little more cyclical though. Right now I'm eating four egg whites and one whole egg scrambled with kale, and one cut apple with Greek yogurt and a little muesli.
I couldn't get by without my beard trimmer.
That's my grooming go-to. Or a good clay pomade. When I actually attempt to do my hair, it's definitely the most time-consuming part of the grooming process. Otherwise, I keep it pretty simple: Colgate toothpaste and Dr. Bronner's soap for my face.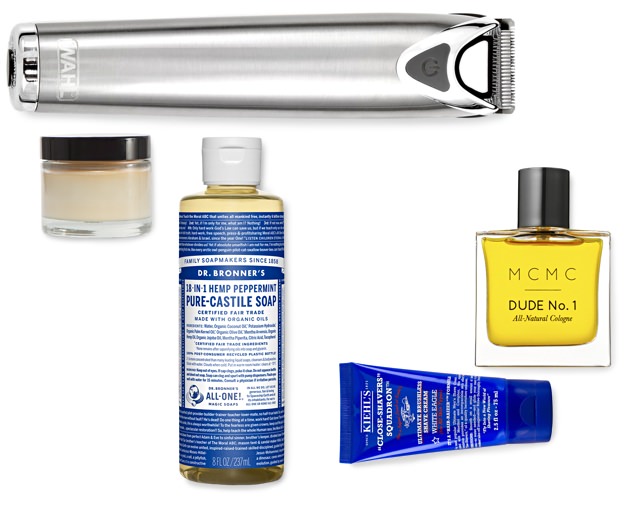 Lithium ion stainless steel groomer,
$54.97 by Wahl
Clay pomade,
$20 by Baxter
of California
"Close-Shavers" brushless
shave cream, $9 by Kiehl's
Pure castile
soap, $9.89 by
Dr. Bronner's
Dude No. 1
cologne, $75
by MCMC
Clockwise, from top left:
Lithium ion stainless steel groomer, $54.97 by Wahl; Dude No. 1 cologne, $75 by MCMC; "Close-Shavers" brushless shave cream, $9 by Kiehl's; Pure castile soap, $9.89 by Dr. Bronner's; Clay pomade, $20 by Baxter of California
Chernow's Uniform