The flat-pack and direct-to-consumer furniture that's well-built and well-priced.
Step Into Wes Anderson's World
The filmmaker has designed a luxury Belmond train carriage.
The scents that will bring autumn right into your home.
Beware of Excessive Collaboration
Are we overloaded with unnecessary calls and emails?
The best shoe storage options for any guy.
Turning the year's most popular memes into IRL costumes.
Perfect for just about any room in your house.
What's the deal with 'Seinfeld's' aspect ratio on Netflix?
One writer finally understands what he'd been missing.
Essentials that will make you a better cook.
Don't let a good dog result in a bad home.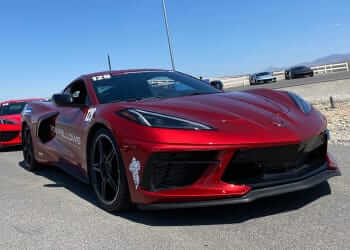 I went to Corvette's exclusive performance driving school.
A biotech caffeine alternative in the face of climate change.
"Geriatric millennials" have the most power in the workforce right now.
People are booking Christmas vacations earlier than ever before.
Prepping your cocktails in advance is a pro-level move.
A Smart Storage Solution
It works for both big and small spaces.
Probably not. But should you get one? Yes.
The affordable upgrades you'll really want to buy.
You'll need to be willing to haul it to the store and not every Ikea item is eligible.
This limited-edition whiskey is a celebration of the iconic Tennessee brand's storied past.
Like it or not, the seasonal sugar rush has arrived.
What are you waiting for? All aboard!
What the government's investigation of Tesla's autopilot system means for autonomous vehicles.