These candles are an investment into making your place look, and smell, more adult.
"The quality of toilet paper your employer provides is in direct relation to how much they respect their workers" ... and more.
Have you signed up
for The Daily Valet.?
You're five minutes away from being the most interesting man in the room.
Breakout labels you'll want to wear this season.
The latest tools to look your best.
From outerwear to vintage watches,
our picks from three can't-miss sales going on this weekend.
A cool Rag & Bone piece that is now 73% off.
This sub-$40 jacket is exactly what you're looking for.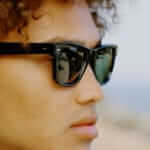 Accessories are the building blocks of good personal style.
They're not all expensive, but they're all valuable.