Ground your exercise with this
easy-rolling, grippy mat.
Hulu's raunchy time travel comedy and an almost-healthy ginger cocktail.
10 covetable products that made you *add to cart* over the past 31 days.
The Genesis has returned in a mini console pre-loaded with 40 legendary games.
"The one piece I wish I had
in my home these days."
Have you signed up
for The Daily Valet.?
You're five minutes away from being the most interesting man in the room.
"Every 'Star Wars' pilot is technically an astronaut" ... and more.
Is isolation giving you breakouts? Here's what to do.
Just four easy payments ... seems too good to be true.
Sid Mashburn's "Prevail Sale" offers up a daily helping of awesome.
Nike reworks a popular collaboration and Pixar releases its latest film early on streaming.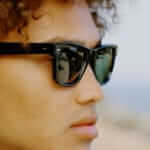 Accessories are the building blocks of good personal style.
They're not all expensive, but they're all valuable.