Have you signed up
for The Daily Valet.?
You're five minutes away from being the most interesting man in the room.
An introduction to shadow work.
12 of the best options to buy right now.
Developed by a Midwest brand who knows all four seasons, this rain jacket can do it all.
From some cool tees to a better way to do laundry.
We've got over 40 of the best styles that are currently in stock.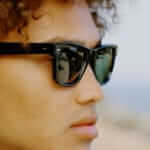 Accessories are the building blocks of good personal style.
They're not all expensive, but they're all valuable.