Special Promotion
Get 25% off compression tights from Matador Meggings during Black Friday Week.
Some of the world's most influential men did it. Here's why you should too.
Now's the perfect time to do it.
Have you signed up
for The Daily Valet.?
You're five minutes away from being the most interesting man in the room.
Shopping small this year, the NBA bubble experiment and learning to love the classic phone call again.
Why the Chesterfield sofa will always be the right choice.
From a luxe eco-friendly watch to some affordable candles by the Byredo founder.
Guys, let's talk about our romantic entanglements.
Our team's favorites, plus how to wear and wash them.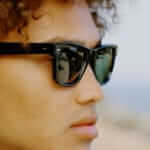 Accessories are the building blocks of good personal style.
They're not all expensive, but they're all valuable.