Instant Noodles Have Never Been Bigger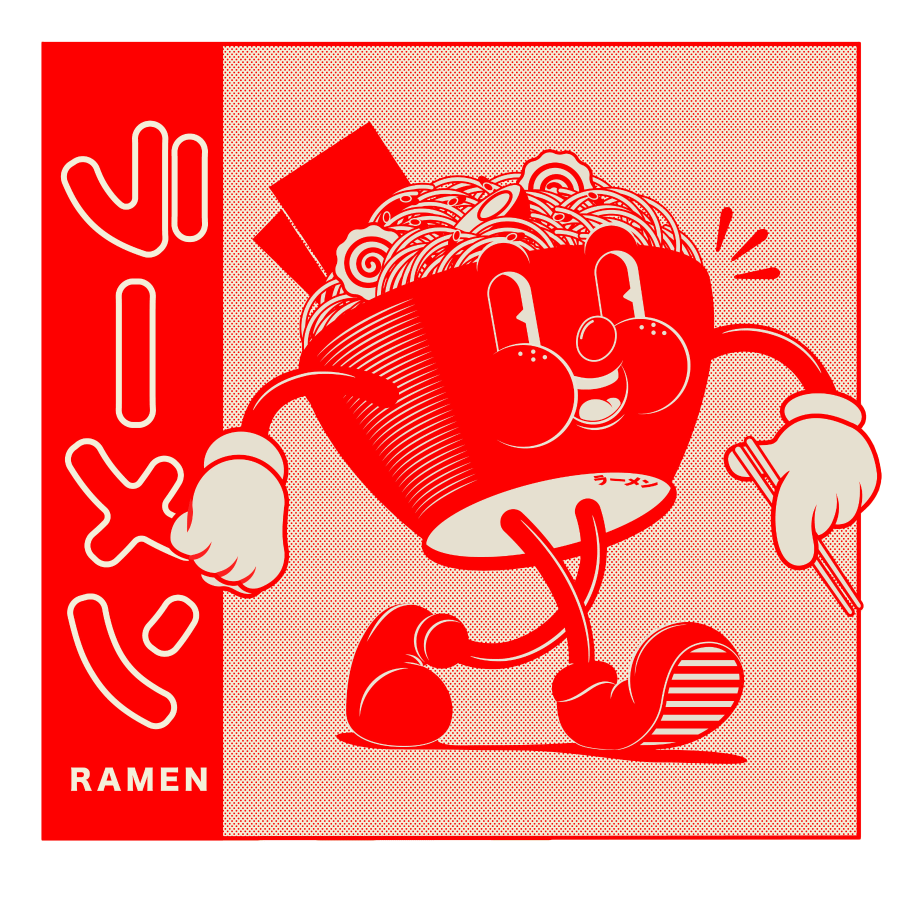 Instant Noodles Have Never Been Bigger
The humble college student staple is enjoying a glow up moment
First a little history. The inventor of instant ramen noodles, Momofuku Ando, got the idea for his now iconic Cup Noodle when he witnessed the crowds lining up for ramen on the war-ravaged streets of Osaka on August 15, 1945—the day Japan announced its surrender to the Allied forces. Decades later, he had finally perfected a technique for flash-frying noodles, making them both speedy to reheat and almost infinitely shelf-stable. Today, more than 121 billion servings of the quick, comforting noodles are eaten each year.
According to Nikkei Asia, demand is growing. Last year's global sales of instant noodles were at an all-time high. And it's the seventh straight year that the segment has grown—even after a 9.5% spike in global demand during the 2020 pandemic year. That's a lot of slurping.
While the biggest markets are still Asian countries like Japan, China and Vietnam, the U.S. is right behind them. What's really interesting is that the Mexican market craved noodles like no other: Demand went up by 17.2% in 2021, and 11% last year. But it also makes sense: As inflation leaves us looking for ways to stretch our money—especially at the grocery store—instant noodles are one of those tried-and-true pantry staples that keep us fed during lean times. Remember college? And there are all sorts of new ways to make them into unique and delicious meals these days.
With all the interest, it makes sense that our options now abound when it comes to store-bought noods. According to The Takeout, Nissin Foods (maker of the Cup Noodle brand) now offers specialty flavors like pancake and pumpkin spice. They also make some caffeinated noodles—currently only available in Japan—targeted at gamers who want to fuel marathon gaming sessions. In short, the brand knows how to keep things interesting. You can get fancy versions by Momofuku chef David Chang and their dupe by Trader Joe's.
And they're not just for home anymore. The New Yorker just introduced me to the Instant Noodle Factory, in Long Island City. In this Willy Wonka-like ramen restaurant, you're greeted by a wall of dried noodles (store-bought) and toppings (freshly made). It gets cooked right in front of you by a machine that dispenses near-boiling water into a bowl and holds it at a simmer while the noodles soften and the flavors blend. "If your experience of instant noodles has been limited by the American approach of 'add water; eat,' these offerings will feel like a revelation." Sounds good to me.
Flavor Boost
Mashed sings the praises of this delicious secret ingredient that will take any boring noodle dish to spicy new heights.
Make Amazing
Asian Food at Home
From Japan and South Korea to the Philippines, India and Nepal, these seven cookbooks make it easier than ever to have authentic Asian food.