The Best Water Bottles at Any Price
The Best Water Bottles at Any Price
Staying hydrated has never looked cooler
I can't be the only one that drinks more water whenever I have a cool vessel handy. Tumbler water bottles have been around for decades, but you've probably noticed that they've exploded in popularity recently. Probably because we have all this knowledge on how bad plastic waste is and additional insights on the benefits of staying hydrated.
What makes for a good tumbler? From how a bottle is designed to its functionality—you can spend as little on one as possible or invest in one for a pretty penny. It really depends on your personal needs. A basic insulated tumbler is usually made from aluminum and can keep your beverages hot and cold for up to 12 hours; some companies have even claimed longer, especially if you're outdoors. Some come in either plastic or recycled materials, and others are even outfitted with a filter or UVC light to further purify the water. Traveling with one of these is ideal because you can use water from nearly any spigot and your water will be alleviated from any undesirable tastes and smell—the only downside to those is that you have to switch them or recharge them occasionally.
Of course, size matters. But bigger isn't always better—larger bottles can be a little cumbersome and inconvenient to tote around, and wider tumbler styles won't fit in standard cup holders. Then again, if you get a bottle that's too small, you might be constantly refilling it. We've rounded up well over a dozen to help you hydrate in the cleanest and most sustainable ways—now take your pick and get filling.
The Best
Water Bottles in 2023
Porter insulated tumbler,
$40 / $32 (w/code PLANET) by W&P
Self-cleaning bottle,
$99 by LARQ
Stainless steel bottle,
$19.95 / $9.95 by Public Goods
Travel tumbler,
$34.30 by Kinto
Kiyo UVC purifying
water bottle,
$80 by Monos
Active water bottle,
$40 by Chimi
Lyt bottle,
$49 by Waatr
Vacuum insulated bottle,
$34.95 by Miir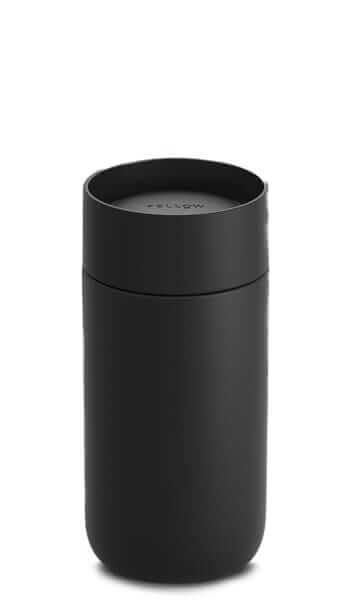 Carter 360 mug,
$30 by Fellow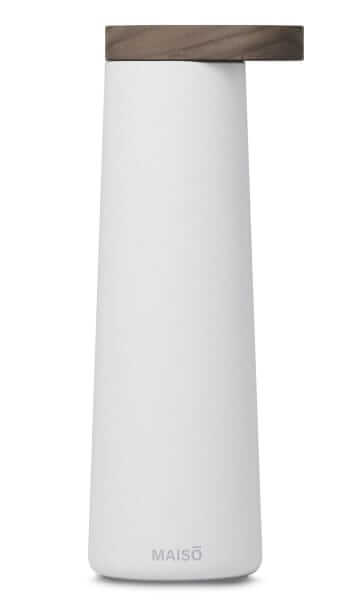 Walnut bottle,
$45 by Maisō
Coated stainless steel bottle,
$38.55 by Stelton
Airbrushed bottle,
$28 by Saturdays NYC x Nalgene
Onyx travel tumbler,
$35 by S'well
A Better Bottle
= Less Bottles
By regularly drinking from a reusable water bottle, you could prevent an average of 156 plastic bottles per person from filling our oceans and landfills, each year.