The Latest AI Photo Trend? Yearbook Pics.
The Latest AI Photo Trend? Yearbook Pics.
A new social media trend has been born of nostalgia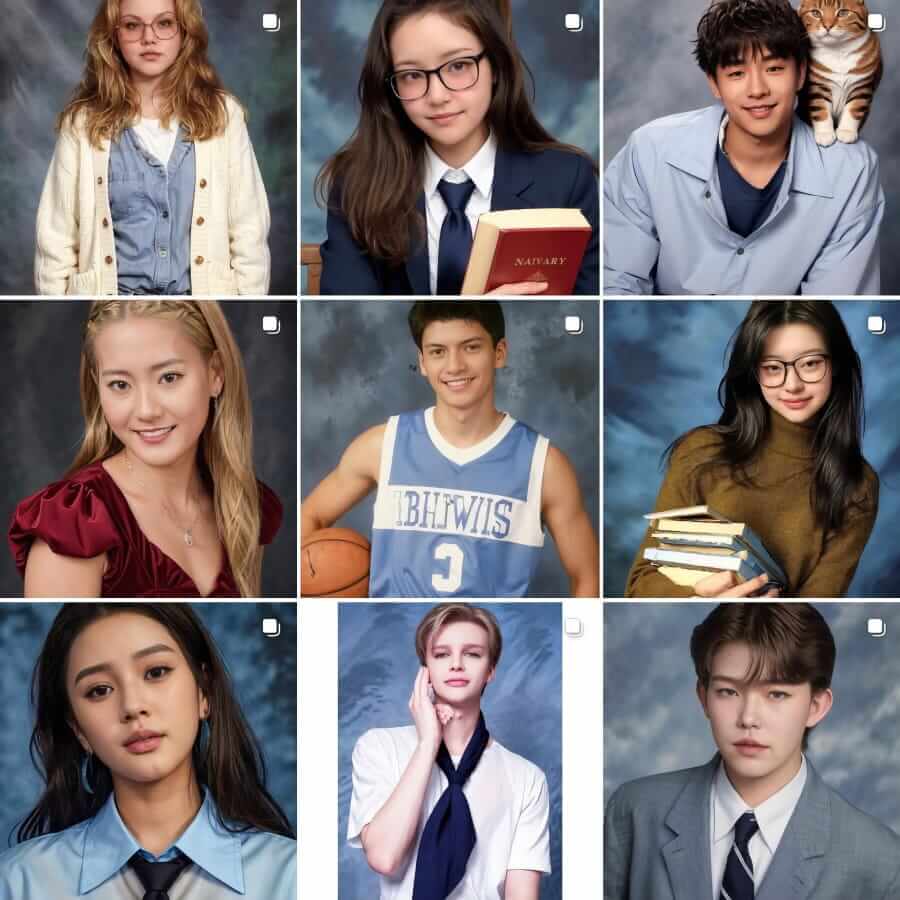 Remember last winter, when all those AI-generated Lensa portraits were popping up on social media? They were artistic and it was the first time most of us saw our reflection in the black mirror of artificial intelligence. Well, brace yourself because another wave is coming ... and it's as much about looking forward as it is about looking back.
Influencers are peppering their feeds with seemingly throwback pics of the gangly golden years of high school. But what, at first, seem like cringey yearbook pics taken back in the '90s and early aughts are, in fact, AI-generated images.
The Epik app is available on iOS and Android, and while it seems to be percolating more in Asia at the moment, the nostalgic lure of hilarious high school pics will no doubt get us all eventually. All the app needs is a handful of recent selfies to create a retro image that looks as if it was snapped in the middle of a gym-turned-photo-studio—from hairstyles and makeup to other elements like clothes, glasses and even facial expressions.
Get in Line
EPIK just hit #1 in Apple's app store. Unfortunately, it's become so popular it can't keep up with demand. If you try to use the Yearbook feature now, the app may say it's being delayed.