Sony Has a New, and 'Weird', Wireless Speaker
Sony Has a New, and 'Weird', Wireless Speaker
Compact, spacial sound that you can take (just about) anywhere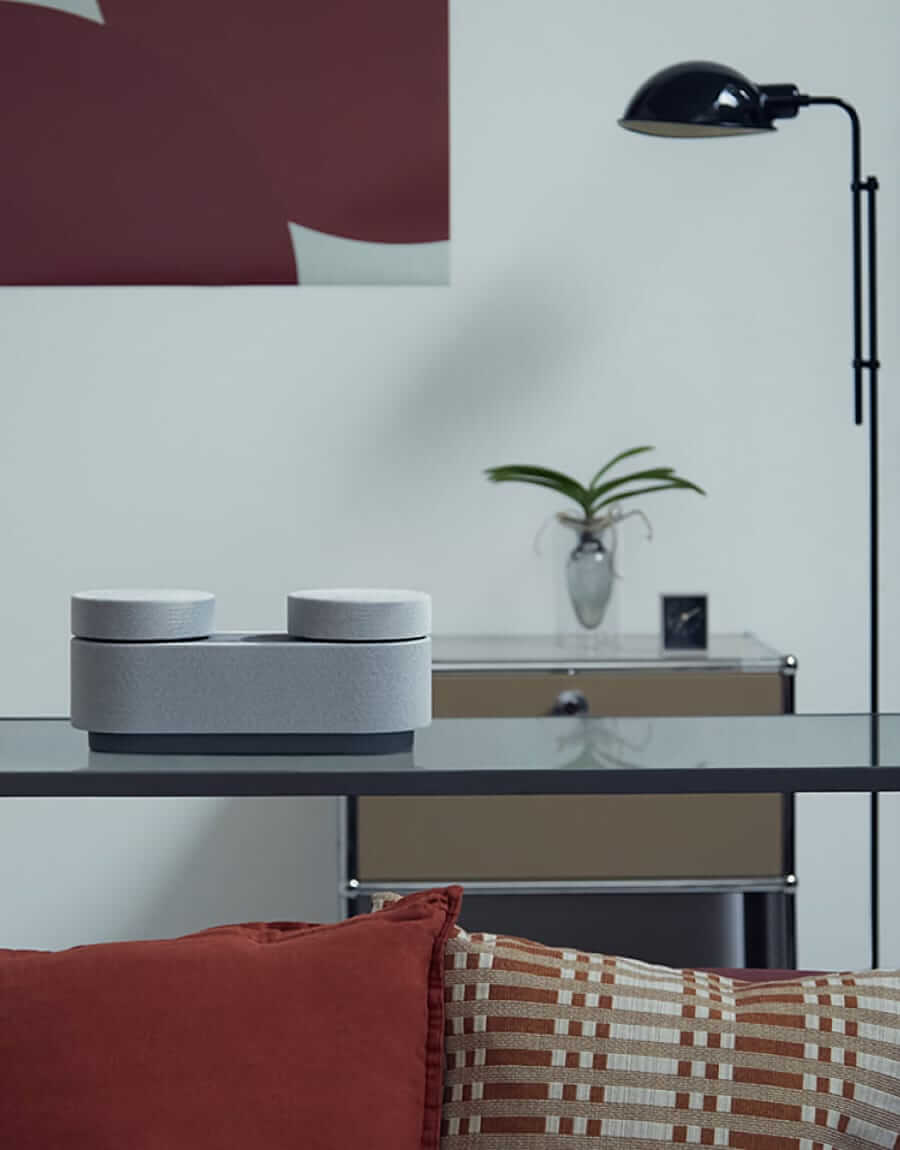 Despite attempts to turn them into keyboard-less laptops, tablets remain primarily media consumption devices for most users. Sony's new HT-AX7 Bluetooth speaker promises to expand on that use by transforming your tablet into a portable home theater with a pair of detachable satellite speakers.
The main unit rocks two front-firing drivers and two passive radiators, and is topped by a pair of speaker pucks for placement behind or in corners, which automatically pair with the main unit whenever detached. The audio source—be it a YouTube video running on a phone, music streamed from a hi-fi system or movies viewed with a projector—pairs over Bluetooth 5.2, and the HT-AX7 device can connect wirelessly with two such devices simultaneously.
Some reviewers called it "weird looking" while others praised the long-lasting battery and handy 10-minute quick charge option. The batteries in each of the speaker pucks are charged by docking them atop the main unit. Gizmodo was impressed but said that the $499 price was a bit high and unlike a lightweight tablet, you likely won't find room for this in a carry-on bag the next time you travel.

FYI
Although most think of it as a relatively new technology, the very first surround sound experiments date back to the 1930s.
A More
Affordable Option
If you don't need the surround sound and just want a reliable, summer-ready speaker, the Clip 3 is a handy waterproof option with surprisingly good sound quality that comes with an integrated clip for easy hanging.
Clip 3 speaker,
$49.95 / $39.95 by JBL