Ikea Launches
a Buy Back Program
You'll need to be willing to haul it to the store and not every Ikea item is eligible
If you no longer need your Billy bookcase or Mörbylånga table, Ikea might just buy it back from you. The company is launching a new buyback service in the U.S., beginning with a pilot at a store near its North American headquarters in Conshohocken, Pennsylvania.
According to Fast Company, the program is one step in Ikea's ambitious goals to become circular and carbon positive by the end of the decade. The secondhand items will then be sold at a further discount.
Gizmodo calls the program an "admirable incentive to reduce waste, but fatally flawed" by the fact that you'll have to bring it to the store, knowing "that creaky furniture with warped MDF board doesn't travel."
Eligible items are also extremely limited; a long list of exclusions includes outdoor furniture, chests of drawers, rugs, items with glass, children's products, mattresses and upholstered chairs. Furthermore, Ikea is only offering store credit. But hey, it's a start, right?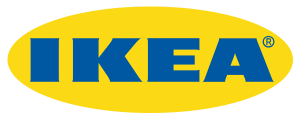 FYI
The program is an extension of roll-outs it has already introduced elsewhere, including the U.K., Australia and Canada.
Small Piece, Big Impact
Whether your home aesthetic skews sleek and midcentury or more rustic and industrial, accent furniture is a great way to elevate the look of any room. And a stylish stool is an underrated essential to have on hand.