Smart Ways
to Save Money When You Shop
Smart Ways
to Save Money
When You Shop
Purchase like a pro with these five expert tips
We're all shopping online more than ever these days. And for good reason: through that glowing screen awaits anything your heart desires. If your wallet can keep up, you're just a few taps away from whatever you might need. But nobody likes overpaying. And honestly, if you're paying full price, you're paying too much. Because there are so many ways to shop smarter and save money. The more you save, the more you can buy, right? So before you shop, check out these expert-recommended tips for keeping more cash when buying online.
Save Money &
Shop Smarter
Know When
to Buy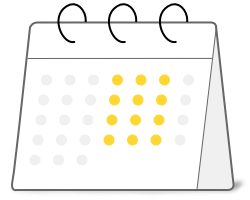 You may want to spend a lazy Sunday kicking back on the couch with a laptop resting on your stomach, searching and shopping online. But just know that there are better days to buy. The majority of retailers roll out discounts and special deals on Wednesdays, Thursdays and Fridays. One exception is airfare—a recent Air Travel Outlook Report from Expedia and the Airlines Reporting Corporation tracked average ticket prices and examined billions of data points to identify travel patterns, determining that it's cheapest to buy economy flights (both international and domestic) on Sunday and most expensive on Thursdays and Fridays.
Try "Certified Refurbished"
When you're looking to buy a big-ticket electronic item, consider a "certified refurbished" product. Why? First off, we're talking about discounts of anywhere from 30% to 50% off name brands that never mark products down that low. This moniker doesn't mean "used," but rather items that have been tested, restored and cleaned by professional refurbishers. Marketplaces like Back Market or Woot offer a collection of properly refurbished products from brands like Apple, Samsung, Microsoft and Sennheiser. Most products won't typically come with original accessories or packaging, but are still guaranteed to function like new.
Utilize Buy Now,
Pay Later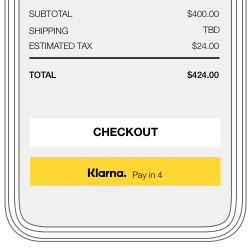 You've likely noticed it when considering a higher priced item online. Under that $400 price, it says something like, "Or four interest-free payments of $91.25 with Klarna." Buy now, pay later services are becoming more and more popular because they easily let you break up payments on those expensive "investment pieces" into monthly or biweekly installments so you're not dropping a ton of cash at once. In fact, they grew 215% year over year in the first two months of 2021. Several companies (Klarna, Affirm, AfterPay, QuadPay) offer it. You sign up for an account, pass a "soft credit check" (it doesn't impact your overall score), and then you're free to make purchases. Just know that while some offer promotional interest-free installments, others offer varying interest rates, so make sure it's less than your credit card. Otherwise you're better off just charging it.
Outsmart
Dynamic Pricing

You probably know of dynamic pricing, even if you're not familiar with the name. It's the strangely legal, but no less dubious, strategy online merchants use to display different prices to different customers according to your location, browsing patterns and current demand of the product. That's why it's sometimes referred to as "surge pricing or demand pricing." Have you ever found airfare for dirt cheap but then the price suddenly jumps when you check the next day? That's dynamic pricing in action. Similarly, some retailers have engaged in dynamic pricing by dropping sale prices if you return a second time to look at the product. If you're not sure about an item, make sure to clear your cookies and browsing history before you shop—that way, you'll be seen as a "new customer." Or sign out of your accounts and use "incognito mode," so retailers can't target you with dynamic pricing.
Walk Away
From Your Cart
Unless you're speaking to a seller on eBay, there's really no haggling when you're shopping online. But this is as close as you can get. If you've added a few things to your shopping cart but are shocked by the total when you go to check out, there's a hack you can use to score a discount (depending on the retailer). Start checking out, enter your e-mail address when asked, but close out the site before adding your payment info. This is known as "abandoning your cart," and for many brands, it triggers an automated response reminding you that "you've got items in your cart." More and more big name retailers include a limited-time discount promo code to persuade you to complete the transaction. This is particularly helpful for larger, one-time purchases—i.e. small appliances or sporting equipment—from sites you don't shop all that often.
The amount consumers spent online with U.S. merchants in 2020, up an incredible 44.0% year over year, according to Digital Commerce 360 estimates.
Be a Friend
of the Brand
An easy way to receive updates on new product drops, first dibs on sales and exclusive discount codes? Sign-up for a brand's email list.