Luxury Trains
Are Booming
Luxury Trains Are Booming
The classic experience now offers a lot more bang for your buck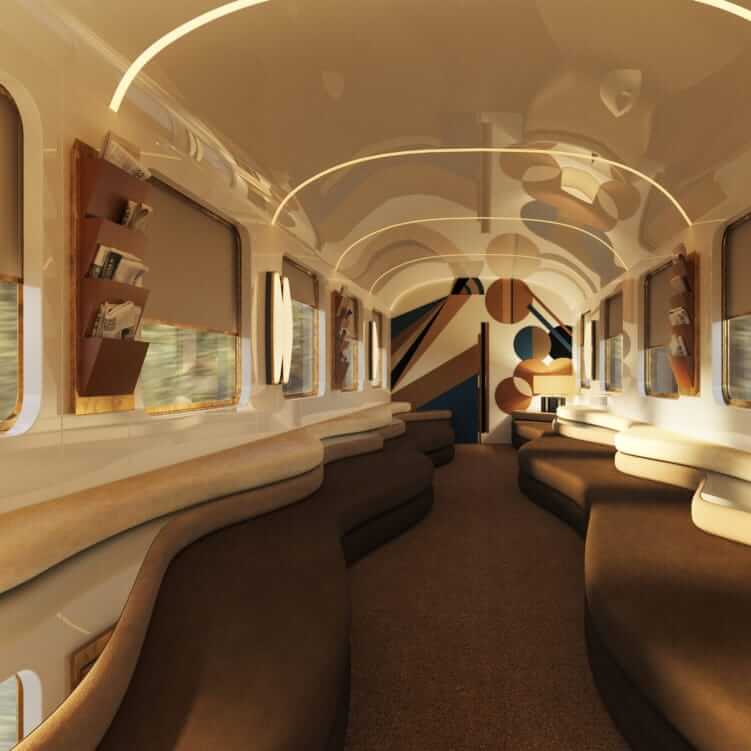 All aboard! Sorry. I tried to resist the urge ... but there's just something so old school about a train, right? And despite travel seemingly getting faster and yet less humane, train travel is suddenly gaining steam. Damn, I did it again.
I should clarify. Not here in the States. In the U.S., train travel is often the option of last resort. Most of us would rather drive or fly than hop on an Amtrak that tends to cost more and take longer. But according to Robb Report, a growing number of affluent American visitors are choosing rail in Europe, Asia, Africa and Australia for exactly those reasons: the slow pace, old-world ambience and luxurious appointments that put it on a par with other elite experiences.
Old-school train travel has no intention of trying to compete with the efficiency of jet-setting. Speed's not the goal here. It's the experience, the indulgence and the romance of riding the rails through beautiful scenery. As legendary travel writer Paul Theroux once wrote: "If a train is large and comfortable you don't even need a destination … a corner seat is enough, and you can be one of those travelers who stay in motion, straddling the tracks, and never arrive or feel they ought to."
Leading the boom throughout Europe are Belmond (the luxury travel operator owned by LVMH) and Accor, the French hotel group—both of which, confusingly, use the Orient Express brand name. To meet demand, Belmond is adding new cabins to its VSOE train, which has dominated Europe's luxury train market for 40 years. And Accor is launching a new Italian service that will use refurbished train cars from 1970s (see the image above).
Of course, they're not the only ones offering luxe rides. Travel + Leisure has over a dozen well-vetted lines to help you indulge in slow-moving, on-the-ground transport, from Scotland and South Africa to Japan. And if you're a little nervous about booking your first train ticket, The Point Guy (which normally focuses on frequent flier miles) has a well-researched guide for beginners.
Required Viewing
In Wes Anderson's The Darjeeling Limited, three estranged American brothers reunite for a meticulously planned, soul-searching train voyage across India.