The Coolest New Clothes Today Are Old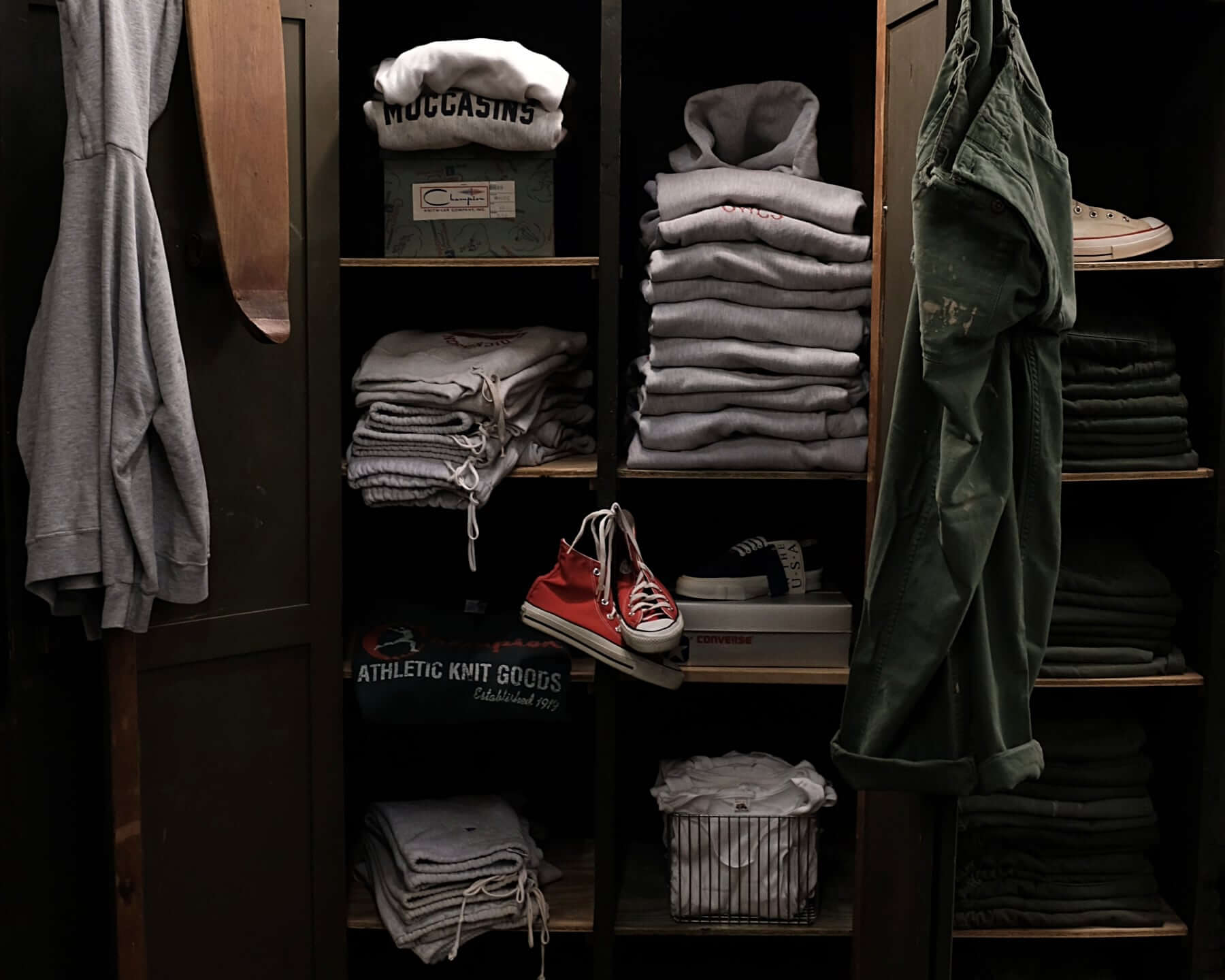 The Coolest
New Clothes Today
Are Old
How to mix secondhand vintage
into your wardrobe
At a time when men's style is all about limited-edition collaborations, product drops and the latest thing, older items have emerged as some of the coolest things you can wear. Why? Because they're unique—a vintage jacket with an decades-old patina or a well-worn sweatshirt is essentially a one-of-a-kind piece. Exclusivity is the new luxury in the age of re-commerce.
It reminds us of the #menswear era of the mid-aughts, where guys embraced Americana and workwear, heavy flannels and hardwearing boots. Brands leaned in hard with this kind of demographic and used it as a marketing ploy. But a decade later, many of the pieces are back in style. What makes it different this time around is that there are no rules. Guys today are mixing vintage clothes with new off-the-rack garments for a more personal look with panache. There's also a sustainability aspect here that makes buying secondhand both price- and earth-conscious.
Heritage brands have often been known for their quality fabrics, classic cut and everlasting wear. And vintage or secondhand shopping has always been the best way to get a well-made and timeless item at a more affordable price. But now the shopping has moved online. Which means no more digging around at flea markets or in the back of a dusty secondhand shop to find the goods you're after.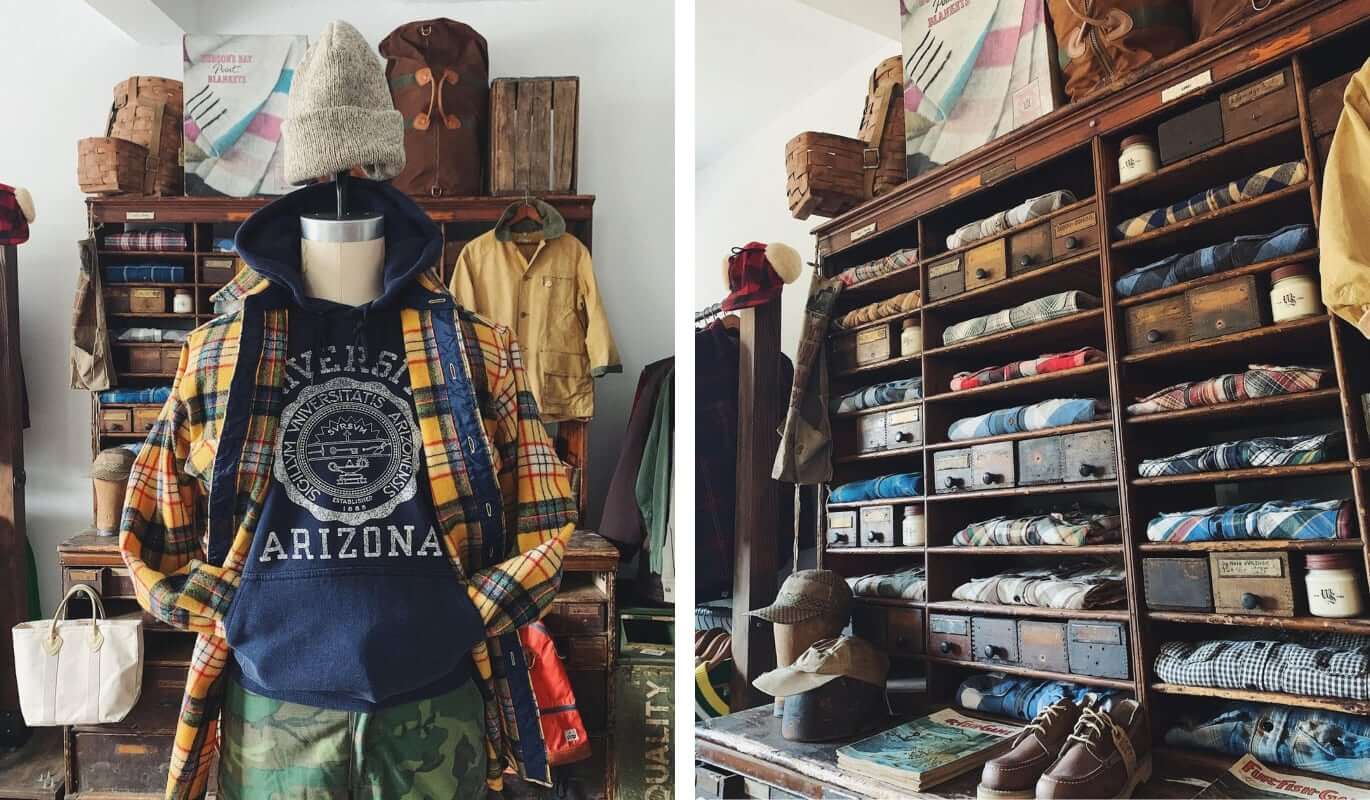 Searches for "secondhand" and "pre-owned" fashion items increased by 45% in the last year alone, according to The 2020 Conscious Fashion report. One of those biggest drivers in the secondhand market is workwear—styles that originally came out of necessity for clothes to be durable and functional. This trend has people rethinking their purchasing power and asking themselves, "do I really need to buy this new?" Or "would a vintage item be better and more affordable?"
Grailed, one of the leading men's online marketplaces for luxury streetwear and vintage fashion, raised 60 million dollars last month to grow even larger. This shows that secondhand shopping isn't going anywhere, and why would it? Consumers can now tailor their searches based on their individual taste level or budget and score a piece that came out last year or 10 years ago. Buying vintage also allows you to see the prior life that the garment lived, which helps you explore and expand your taste.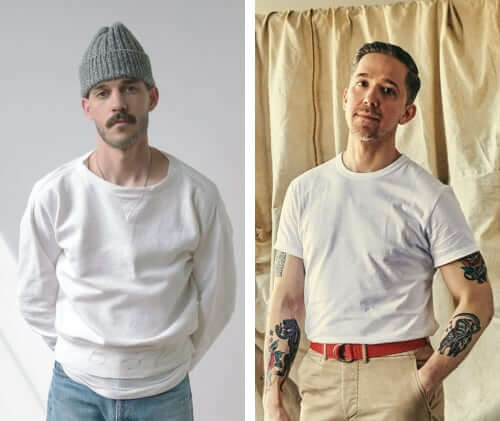 Of course, the biggest downside is having to search through the proverbial haystack to find the most stylish needles, but these new retailers and marketplaces present the best stuff and make searching a pleasure. We spoke to Michael Darrell of Good Form Vintage and Brian Davis of Wooden Sleepers, two experts in the vintage space. Both have a passion for authentic utilitarian military workwear and one-of-a-kind denim. Their remarkable ability to curate and merchandise vintage military workwear is what helps you see how these old pieces can seamlessly fit into your wardrobe. Here's what they had to say.
What do you look for in finding the right piece of vintage clothing?
"It's got to feel good—the fabric, the weight and the construction—as well as look good," says Davis. Both he and Darrell seek out the same things when shopping for vintage clothing such as timeless brands, excellent fabrication and enduring quality so the piece patinas well. "The most important part is sourcing pieces that feel timeless and perfectly broken in," reiterates Darrell. "The kind of items that you can't wait to pull out of your closet every season."
What are some common challenges you experience when making vintage clothes look new?
Both guys approach styling vintage by mixing pieces into their existing looks like a Levi's Type III trucker jacket or an M-65 military jacket. Only limiting yourself to one piece of vintage gives your look just the right amount of nostalgia without feeling like a costume. "Wearing head to toe vintage from a specific era or style can give off a strong 'Central Casting' vibe," warns Davis. Darrell agrees. "I think it's important to have your own point of view when styling vintage clothing—I want our pieces to stand out as classic and relevant, not costume." Adding in one vintage piece to an otherwise contemporary look allows all the individuality and character of a vintage piece to shine.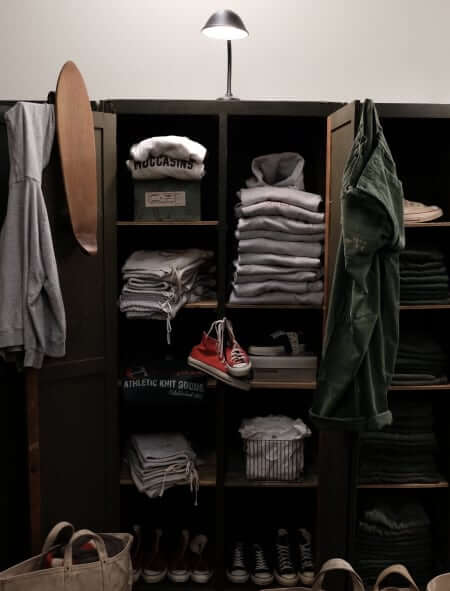 Michael, when evaluating pieces, how do you come up with a fair price for the end customer?
"I want our brand Good Form to be accessible to everyone and we like to have a range of fair price points. I do consider the actual value of an item and have spent years learning—and still am—how to evaluate, date and quantify the value of vintage pieces, and I also incorporate the amount of work that goes into maintaining my business. With that in mind, there are pieces priced for your average customer who has a flair for vintage and for the die hard collectors out there."
Brian, you've collaborated with Todd Snyder, L.L. Bean, Ralph Lauren and J.Crew. Why do you think large brands are dipping into vintage?
"Each of the brands you mentioned are rooted in Vintage American clothing. The common thread between each of those brands is the influence of vintage American clothing on their designs. Wooden Sleepers focusses on military, workwear, Ivy/prep, and outdoors styles. It makes sense that brands who reference vintage might be interested in partnering with an actual vintage dealer."
Michael, what's the last clothing item you purchased for yourself?
"I recently purchased an outstanding '50s/'60s Sears bright yellow hoodie from my friend Sam over at Swimmers, an online vintage store out of Utah—this will be a Fall staple. I'm on the lookout now for the best sock brand in the game. I'm talking 1990's Ralph/J.Crew chunky socks—Google search that and please get back to me if you've found something that can compare. I just want good socks."
Brian, what's the one item you want right now that's currently in your showroom?
"I honestly try not to hoard all the best pieces. I want to have the best stuff available for my customers and clients. Occasionally something comes in that fits perfect and fills a whole in my closet or might just be a better version of something I already own. There's an incredible Woolrich bomber that I'm currently drooling over. It reminds me of something Daiki from Engineered Garments would have referenced when designing Woolrich Woolen Mills."
Now that you've caught the secondhand bug, here are some online shops worth checking out.
Shown above:
1950s Hanes raglan sweatshirt,
$95 at Good Form Vintage