The Best Fatigue Pants at Any Price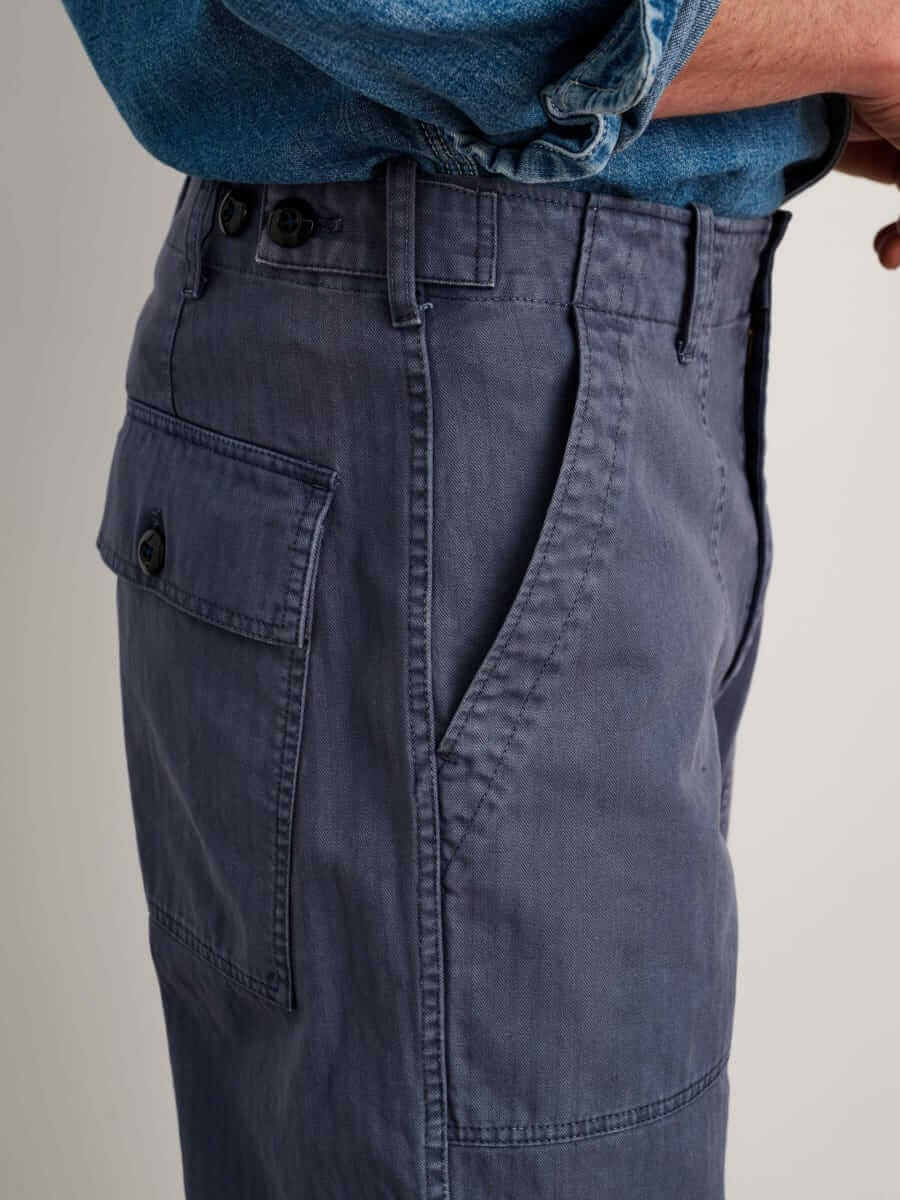 The Best Fatigue Pants at Any Price
A military-inspired pant turned into a spring wardrobe staple
Before 1952, American soldiers were wearing herringbone twill (known as HBT) during the WWII era. But the Army Uniform Board wanted to do a complete makeover of the uniform and conducted textile research during the Korean War, seeking something as durable but more lightweight to withstand the damp, warm temperatures. The OG (Olive Green)-107 fatigues came to fruition and were made of 8.5 oz. cotton sateen, and would end up being one of the longest-issued uniforms in the U.S. Army, spanning between the Cold War and Vietnam War.
What was made back then is still recognized in today's iterations of the pants—two large front patch pockets, two rear patch pockets with button flap closures and size adjustment tabs on the waist. The pants stuck around in a post-war America as well. Early adopters included everyone from veterans in the suburbs to vets-turned-protesters and even subcultures such as hippies and punks back in the day.
Now, as pants are getting roomier and more relaxed, it's time to incorporate a pair of fatigues into your wardrobe. They usually come in a hefty cotton twill fabric or herringbone, but some brands have updated them to be more wearable for warm weather in fabrics like linen. If you want to up the authenticity, you can also find some secondhand shopping online or at local thrift shops—olive and khaki colors are the standard issue. Whether you're looking to expand or start a collection, fatigues are a springtime workhorse of a pant, and we've rounded up over a dozen to get the ball rolling. Choose wisely.