What We're Wearing
The All-Khaki Look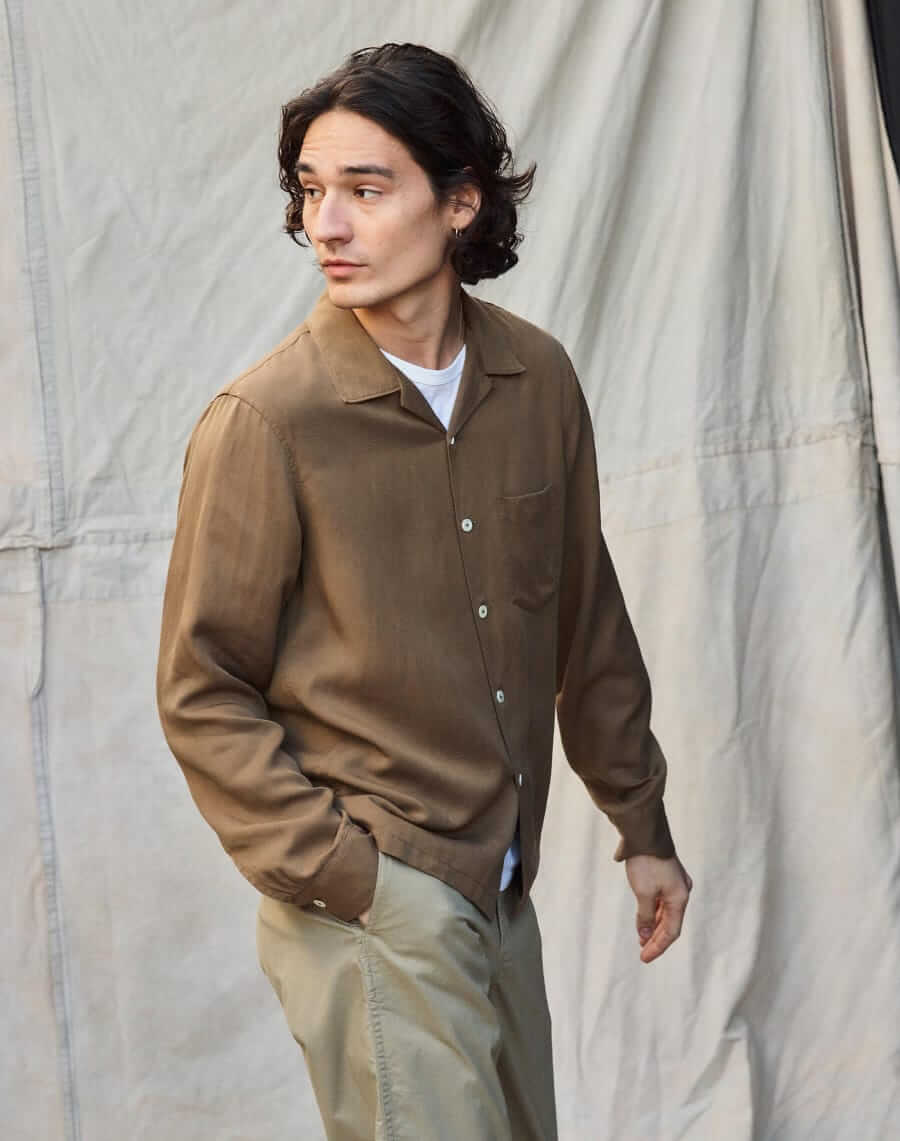 What We're Wearing
The
All-Khaki Look
An unexpected kit for spring
We've endorsed tonal looks such as black, navy and grey in the past, but for spring 2023, an all-khaki fit feels really fresh. You may be thinking of an all-Safari outfit like Steve Irwin (R.I.P.), but when done right, it's a sartorial game-changer. And I'm telling you, it's suddenly popping up everywhere. French publication L'etiquette celebrated its tenth issue by posting archival photos from past issues, and this all-khaki look [see slide four] caught my attention. Luxury cashmere brand Ghiaia further convinced me to take this leap of faith in dressing in something other than my standard navy or black with this summer-ready beige kit.
I tested the khaki-on-khaki out for myself a few weeks ago, and I'll admit, the first time I walked past a mirror I had an epiphany: "Damn," I thought. "I'm dressed like Mr. Miyagi from the Karate Kid." Granted, he was a do-it-all handy person, so he was going for a utilitarian look, but I appreciate it now. If you want take your tonal dressing to the next level, try to get an identical shade of khaki for the button-down and pants. It's an unpredictable look and keeps you cool while out in the sun. For a layering piece, reach for something that will complement the texture of a cotton twill, like a lightweight cardigan for chilly evenings. As for footwear, keep it in the coffee shade family—preferably an oat milk color or a toasted toffee hue. Besides this being an unexpectedly easy-going look for the warmer seasons, it's functional, fool-proof and easy to incorporate with other pieces from your wardrobe.
Your Khaki-Colored Kit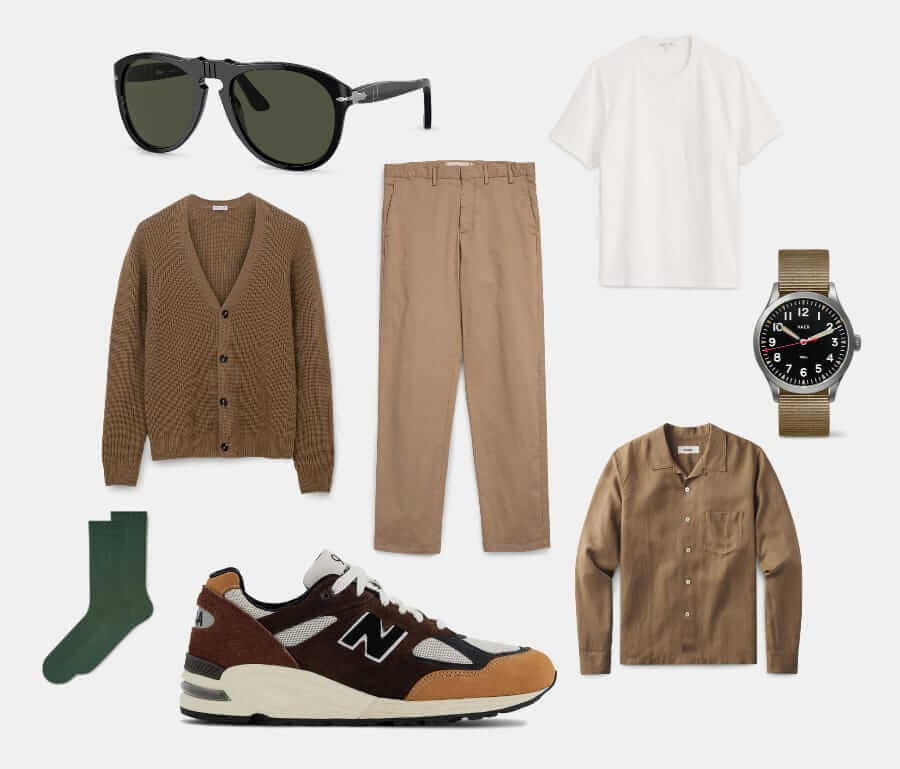 Your Khaki-Colored Kit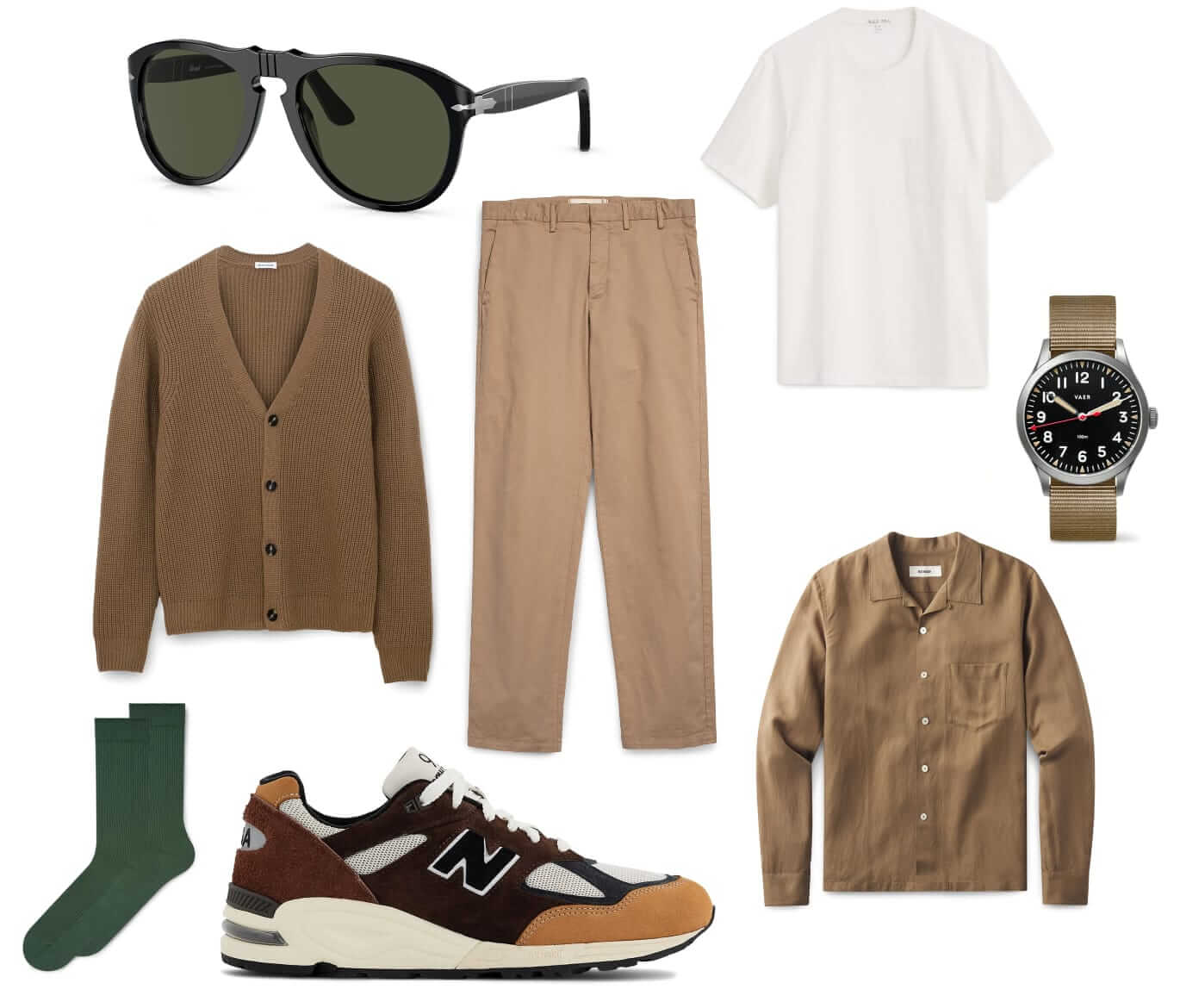 Who invented
the khaki color?
In the 1800s, British Lieutenant Henry Lumsden, stationed in India, used a plant dye called Mazari on his uniform cotton pants to help blend in with the local terrain and keep himself and his troops cool.