The Series

Those moments between turning off the alarm and getting into our work routine can be the most defining 60 minutes of our day. Benjamin Franklin set a day's worth of plans by 5am and Steve Jobs asked a simple question: "If today were the last day of my life, would I want to do what I am about to do today?" Whether it's exercise, time spent with the family or simply enjoying a cup of coffee, our rituals are a reflection of us. So we've ventured out to discover how some of our most influential and fruitful peers get started.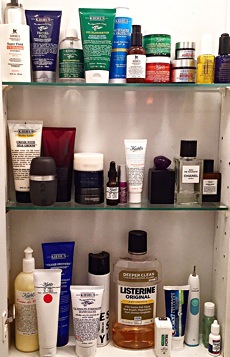 Chris Salgardo,
Kiehl's President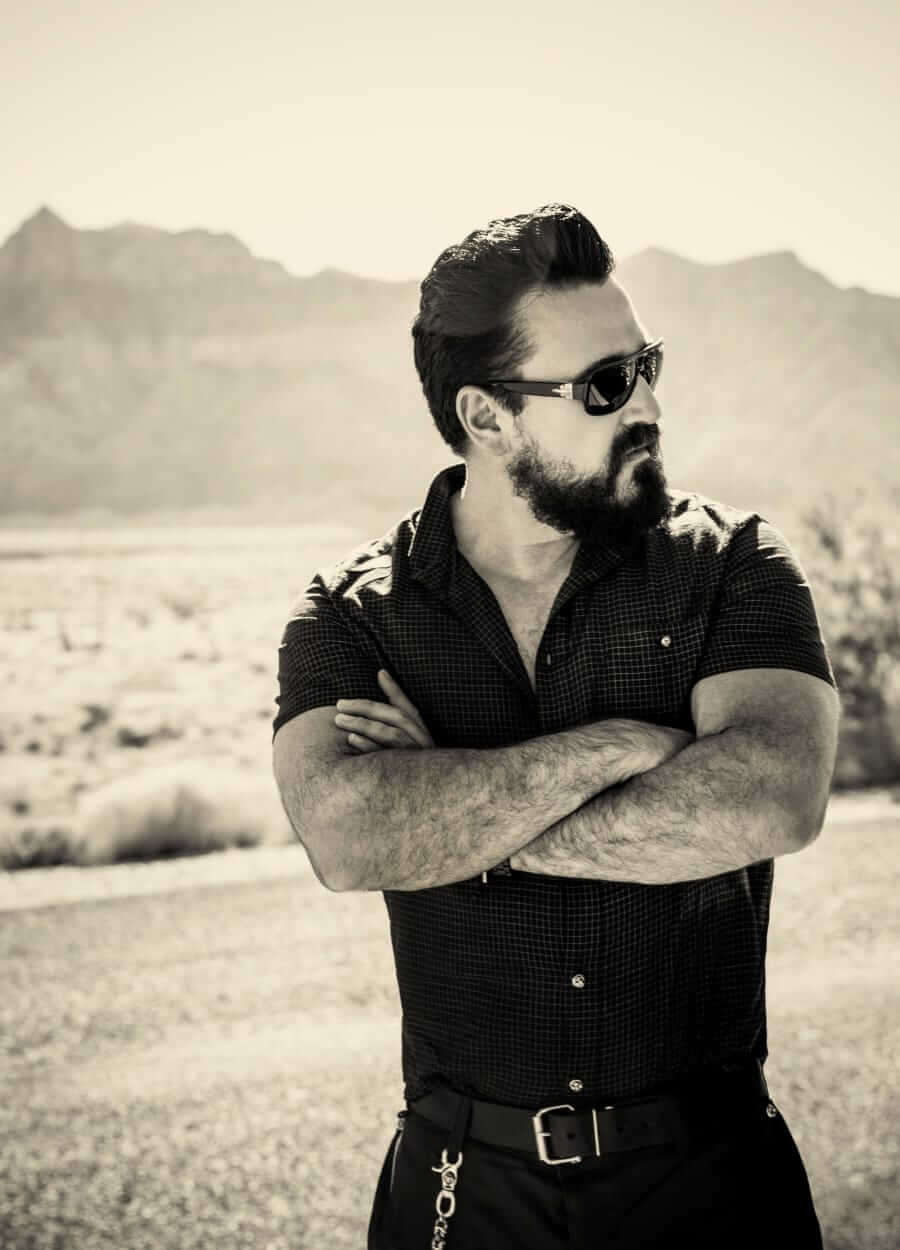 Being appointed to the helm of one of America's most-respected grooming brands at 38 years old is no small feat. So it follows that doubling the size of the brand in under a decade is equally, if not more, impressive. Chris Salgardo has been able to do just that in a highly competitive market that is increasingly dominated by smaller, niche brands. A genuine passion for the grooming industry and a refined understanding of what consumers want have allowed Chris to take Kiehl's to new heights over the past ten years. The inevitable acquisition of a career's worth of knowledge pertaining to beauty and skincare has led Chris to writing his first book. Consider it an essential grooming reference that combines basic tips and techniques for all men along with tailored, nuanced sections for specific archetypes. Worried about a Kiehl's product push? Don't be. Manmade: The Essential Skincare & Grooming Reference for Every Man is product-agnostic and focuses on the hows and whys more than the whats. In between book tour stops, we checked in with Salgardo to learn more about how the man himself gets ready each day.
My Routine
I set my alarm for 7 a.m. But I always try to get at least seven and a half hours of sleep.
Sleep is critical for me. And if I don't get proper rest, I don't feel that I'm at my best. I have a full life that consumes me all day, and potentially late into the evenings, so a full night's rest is an essential recharge. When I'm rested, I'm able to set the stage for the morning and attack the day mentally and physically.
After waking up, I go straight to the kitchen and make a bowl of cereal. My go-to right now is Kashi Strawberry Fields. It's got dried strawberries, but I'll add fresh ones as well. With that, I'll take my vitamins with some orange juice and make an espresso to jumpstart things. I use the Francis Francis espresso maker, and the coffee comes in pods, so I just pop one of those in, add water, and it's done.
While I eat, I'll read the Times and the Post. I prefer the paper form, not the iPad. Both publications get delivered to my doorstep every morning and I spend a good 30 minutes reading before getting ready.
Having that first hour of the morning to myself is vital. It's that time before I pick up my phone, start checking emails and texts. Before I get into work mode. Once I do get into the emails, I become totally absorbed, and it could derail everything for the morning. There could be something I read or notice that will grab my attention, and then my process and routine will suffer. Surely, those 30-60 minutes aren't going to make a huge difference in getting everything I need done, but not allowing for this personal time results in me falling behind in my personal life.
After my shower, there's a fairly extensive grooming routine.
I use a host of Kiehl's products, of course. The Daily Reviving Concentrate, Creme with Silk Groom and Facial Fuel with SPF 15 are the three I swear by. My eyebrows are really thick, so if they're not groomed, I don't look quite on point. I'll run a comb through them, and it actually makes a huge difference. I take pride in my appearance and it comes out in a tight, polished look with a manicured beard and styled hair.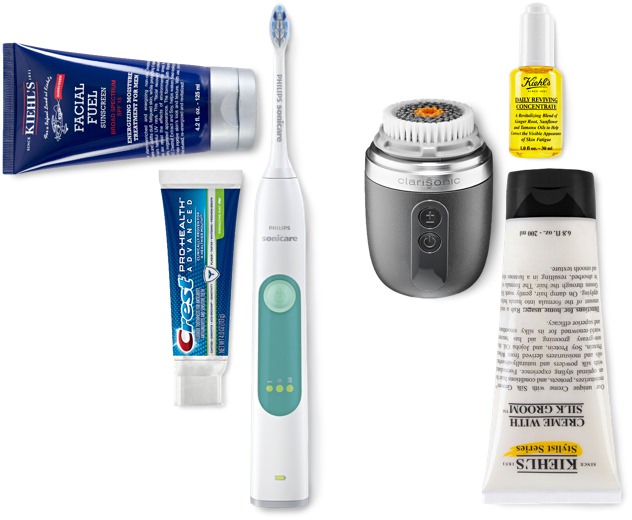 Facial Fuel SPF 15,
$25 by Kiehl's
Sonicare
electric toothbrush,
$89.99 / $69.95
by Philips
Alpha Fit brush,
$189 by Clarisonic
Daily
Reviving
Concentrate,
$46 by
Kiehl's
Creme with
Silk Groom,
$16 by Kiehl's
Energizing mint
Pro-Health toothpaste,
$3.99 by Crest
Clockwise, from top left:
Facial Fuel SPF 15, $25 by Kiehl's; Sonicare electric toothbrush, $89.99 / $69.95 by Philips; Alpha Fit brush, $189 by Clarisonic; Daily Reviving Concentrate, $46 by Kiehl's; Creme with Silk Groom, $16 by Kiehl's; Energizing mint Pro-Health toothpaste, $3.99 by Crest