Weekends are tough. You've worked through the week and sometimes—aside from those weekends you've irreversibly promised to a wedding or a family vacation—you just want to do nothing at all. You feel that's your reward, that you've earned the luxury of proudly "doing nothing." But your weekends aren't meant for that: they're meant for socializing with people you actually enjoy, eating whatever you want (no desk salads allowed) and abiding by your own rules. The rules that apply to weekdays don't hold any weight here.
You have no reason to be in a hurry: walk to brunch. You don't have to dress up: wear your favorite hoodie. Your dinner doesn't have to be less than 400 calories: eat at that restaurant you've been dying to try. And, sure, you can drink a cocktail at noon.
If around two o'clock every Friday you feel ambitious and optimistic but by Sunday evening you feel regretful and indolent, let this be your guide to getting the most out of your weekend. One filled with exciting and eventful things but still leaves you feeling rested and revived on Monday morning.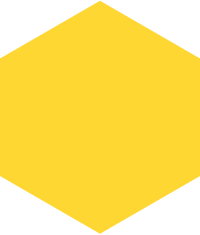 Friday
Friday
Don't let casual Friday in the office make it obvious you waged war with the week. It's Friday: you should be bar (or date) ready as soon as you clock out. If you don't officially clock in or out, this may not mean much to you. And, if you work from home, don't hang around in your pajamas until 4 pm.
Fridays are about kissing. No, no. Not that kind of kissing. The famous acronym our little league coaches, at least mine, always told you: Keep It Simple, Stupid. Wake up in the morning, get ready for your day, and expect not to stop by again until you're ready for bed. This is the way to look your best for the post-shift evening activities: which should include ritzy cocktails, delectable small and meant-for-sharing plates, and a before- and after-dinner drink that bids you bon voyage en route to the rest of your weekend.
What
to Wear
An easygoing suit that can effortlessly transition from the office to the bar.
What to Drink
A cocktail that's equal parts classy and light-hearted. No beer here; no fancy wines permitted. Those drinks just weigh you down. You've got to come out of the workweek in stride or else you'll fall behind on your precious plans. And. You don't want to waste those away-from-the-office hours you hold so dear.
Pro tip:
Try something like the "Sweet Talking Son," a cross between a sazerac and a whiskey smash from Suffolk Arms' Caitlin Ryan. Saveur has the recipe.
Where to Eat
Nab a reservation at that place you've been meaning to try. But, don't bunker down for anything that'll stick to your bones. Your best bet for a Friday night is something delicious, something adventurous, but relatively light.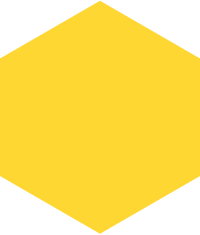 Saturday
Saturday
You probably don't want to hear this; you may even wholeheartedly disagree, but Saturdays are not for going to brunch. They're not for binge-watching on the couch. They're for the somewhat tedious life-tasks you couldn't muster up the time or energy to do after work each day. But don't fear—there's a big payoff later. Wake up by 8 am, hit the gym (or do some sort of workout), return, shower up and prep for your day. One that includes a coffee-shop breakfast, errands, one hell of a lunch and an early afternoon beer or wine before your hefty, party-of-seven dinner plans.
Your Morning Workout
Put a little something in your stomach before you workout. Not all fruits are pre-workout approved (read: the acidic ones) so choose wisely: grab a banana or down some yogurt.
A Pit-Stop Breakfast
A fresh cup of pick-me-up and a small bite of day-off energy. You can't beat a mug of Stumptown's Hairbender Blend and a muffin.
$14.24 at Amazon
Pro tip:
If you live near an Ace Hotel, stop by their stylish lobby and grab a coffee and a pastry. The chain is unwaveringly loyal to the roaster, and their pastries are fresher than the coffee shop down the street.
Make Your Lunch
Once you're back at home and you've finished some chores, treat yourself to the B.D.S. (the best damn sandwich). Matty Matheson, the eccentric and tattooed-head-to-toe chef, teaches you how to make a hell of a B.L.T. (complete with Cholula-glazed bacon and challah French toast). Wash down that bacon-y goodness with something citrusy and hoppy. Juicy, hazy IPAs are all the rage right now and we'd suggest Other Half's. But something similarly hoppy and local will do just fine.
Stream this:
Cookin' in the Kitchen is a playlist meant especially for the special moments in life (a.k.a. when you're cooking, eating or drinking).
Where to Go for Dinner (and Who to Bring)
If you're headed somewhere for dinner on a Saturday night, it's naive to think that without a reservation you'll be seated right away. Even at the most off-the-grid spots, locals and the simply-hungry nab an early seat. If you're absolutely unable to call or book ahead, your best bet is to turn to somewhere quick and big-party-friendly (think pizza parlors or casual food halls with big tables). Take your closest friends: the ones who won't mind waiting out a hefty queue at the bar with you.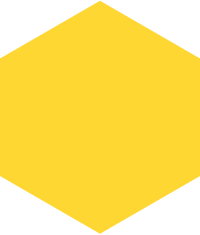 Sunday
Sunday
Sunday is for sleeping in. Not in the boyish ways of past-noon or into the mid-afternoon but nine o'clock will do. Take your time in the morning: shower, brew a pot of coffee (maybe that Hairbender Blend) and set aside a good book for later. This is your day to do as you please. And don't let anyone pressure you out of your favorite, and hopefully very grown-up, pajamas. If you look out the window and see someone dressed up, they're going somewhere. Whether that be church, a graduation or family occasion, it's somewhere you're not going. So relax, and happily indulge in the finest lazy-day activities.
Indulge for Breakfast
A fluffy stack of pancakes has to be the tastiest, laziest, most Sunday-est breakfast there is. And Bon Appétit's "best buttermilk pancakes" is a foolproof recipe that never disappoints. Treat yourself to some artisanal syrup, too, because, well, why the hell not?
Smoked maple syrup, $4.95 by Sugar Bob's
Stream this:
Sunday's Best is a playlist meant for gentlemanly mornings. The perfect background for cooking, napping or catching up on a good book.
Refresh Your Grooming
Sunday night is the best time to put yourself back together for the coming week. Spend a little more time on yourself—finesse that close shave, freshen up your skin and rejuvenate your 'do.
A Simple Dinner
The perfect Sunday dinner is always pasta. This old school Roman dish is satisfying and only requires a few ingredients, most of which, you likely already have in your pantry: pasta, olive oil, butter and parmesan. And we've got the easy-to-master recipe for you.
Pro tip:
Pair your "pantry pasta" with a natural orange wine (ask the clerk at your local wine shop for a suggestion). Pick one up on Saturday so you don't have to make the trip today.
Further Reading
Award winning journalist Katrina Onstad's book, The Weekend Effect, focuses on "leisure versus pleasure." She found a good weekend isn't about turning off the brain and checking out. It's about socializing and meaningful pursuits.