Summer's Laidback
Staple Shirt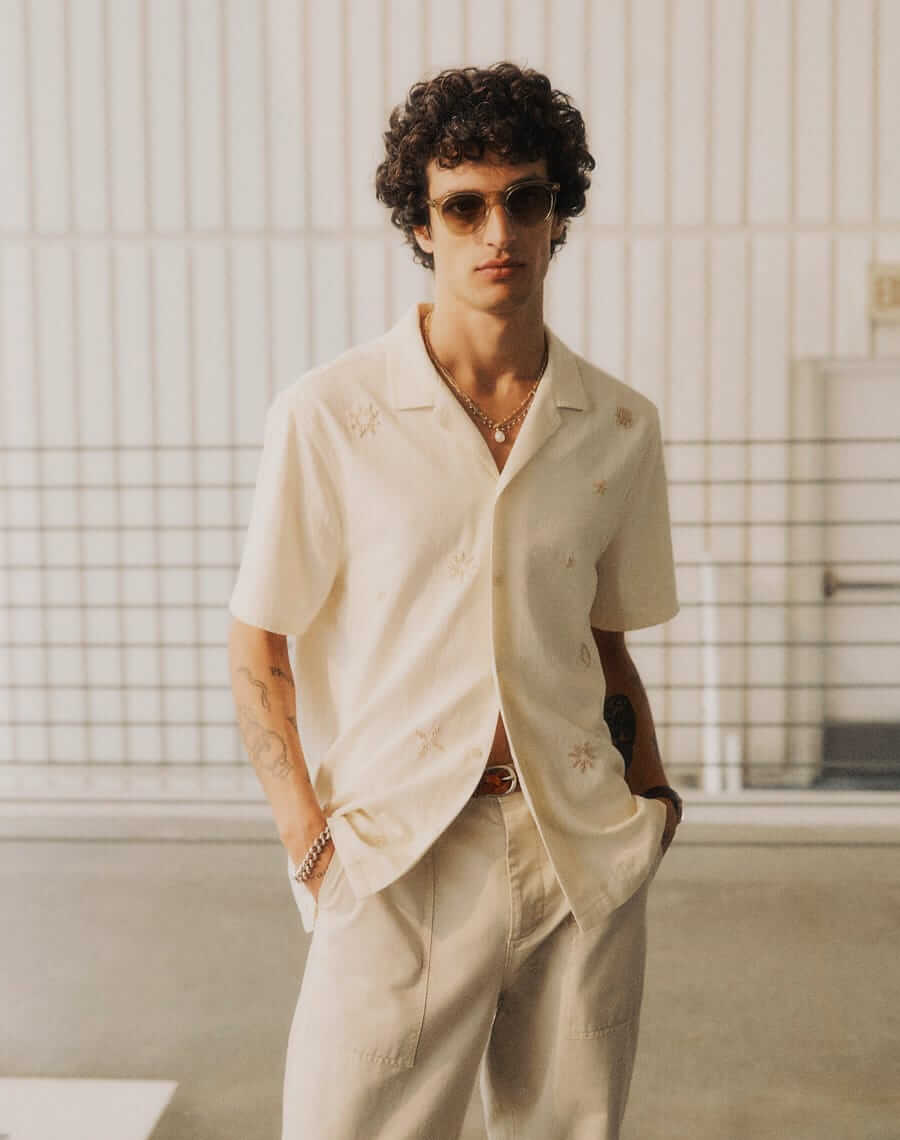 Summer's Laidback Staple Shirt
Camp collar shirts are an icon of relaxed style
Plain and simple: A camp collar shirt looks good. With its flowy fabric and slightly boxy silhouette, the shirt is naturally nonchalant and designed to be cool. Unbuttoned poolside or loosely buttoned for a summer date night, it's long been synonymous with vacations but has been happily embraced by menswear aficionados for everyday wear during the summer. I know you might be thinking, "Not another camp collar suggestion," and we get it, but maybe it's time to refresh the styles you already own. And if, for some reason, you've been avoiding them, allow us to make a fresh case. Because they don't seem to be going anywhere anytime soon.
While I'm not the person to reach for a bold print, summer is the time to test the waters with wackier patterns—especially by the pool. If your shirt is unbuttoned to your belly button, you're already giving off the vibe that you don't take this fashion thing too seriously, so go headfirst with something crazy. But here's the beauty of this shirt: You can be as loud or as reserved as you want. Smooth and subtle, tucked in under a suit? We've got you. Prefer something embroidered or lacey, with a tank underneath? Those are big now, too. And with plenty of classic conversation-worthy patterns, there's a camp collar shirt for any style and situation. From your favorite swim shorts to some beat-up jeans, these shirts are surprisingly adaptable and can be worn with just about anything in your closet. Here, we've pulled together some of our current favorites in a range of prices and patterns.
The Best Men's
Camp Collar Shirts in 2023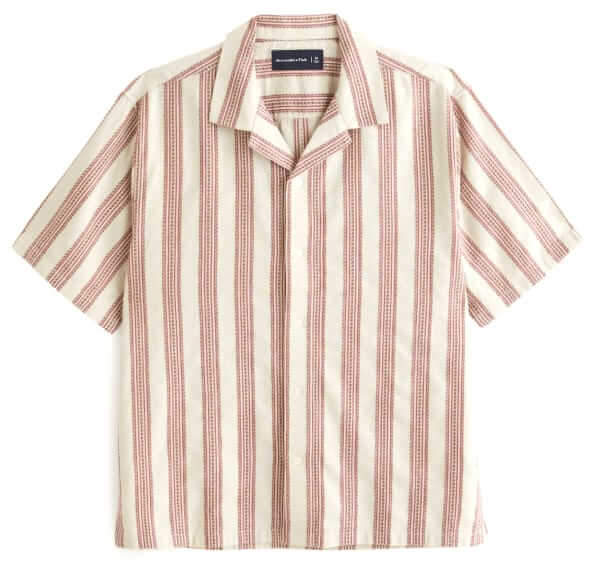 Linen camp collar shirt,
$60 by Abercrombie & Fitch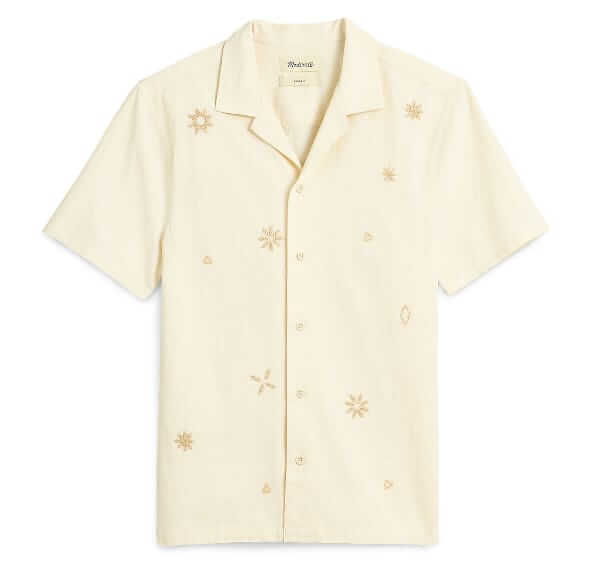 Easy embroidered camp collar shirt,
$89.50 by Madewell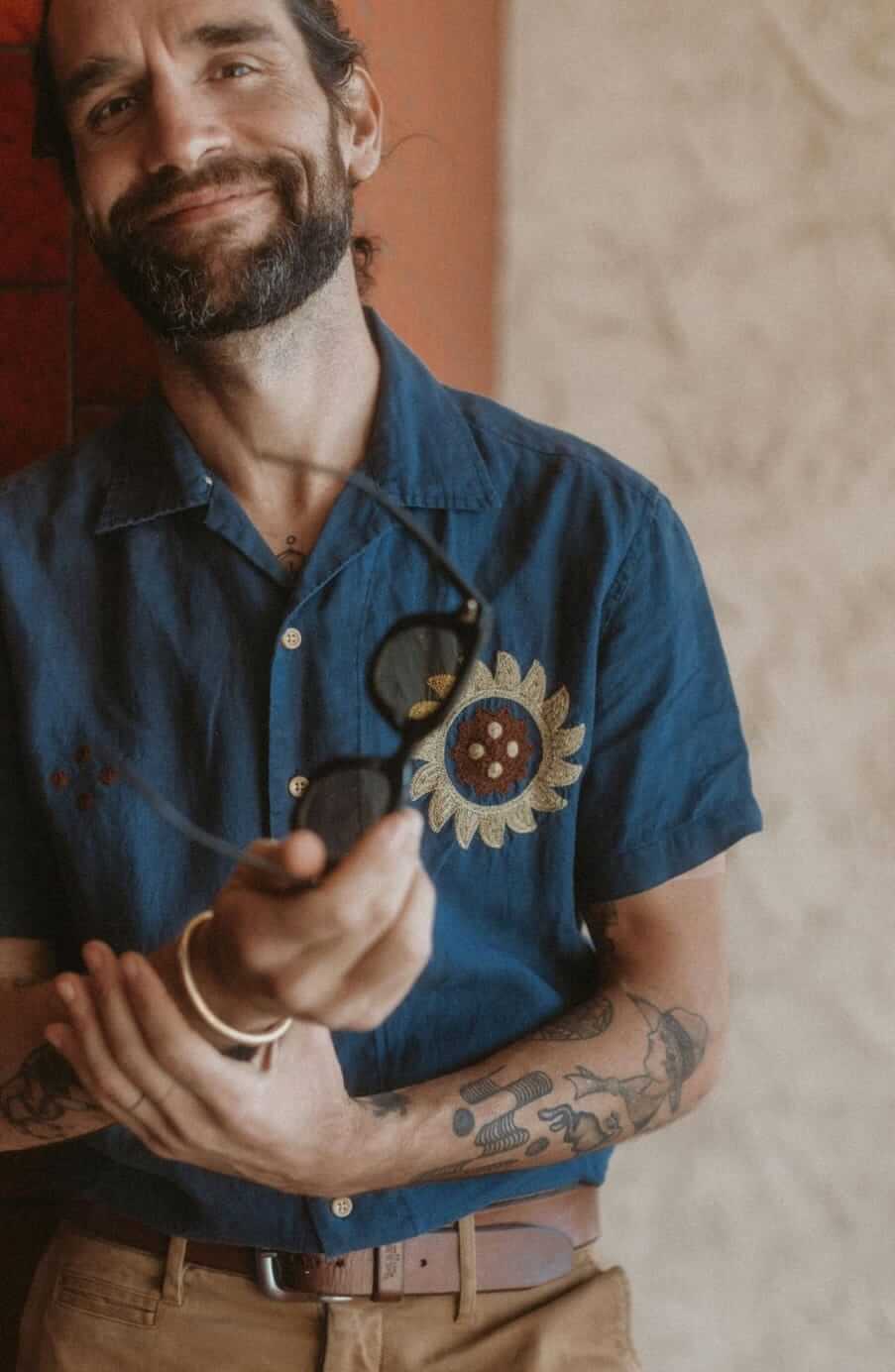 Embroidered Hawthorne camp collar shirt,
$138 by Taylor Stitch
Julio camp collar shirt,
$220 by NN07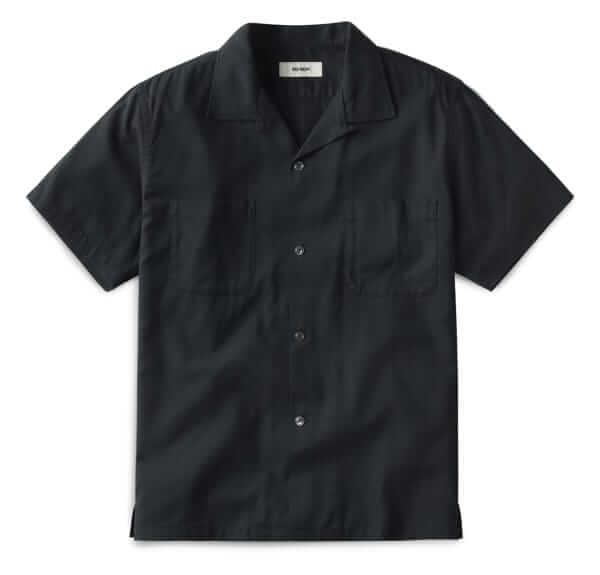 Draped twill camp collar shirt,
$118 by Buck Mason
Seersucker camp collar shirt,
$89.50 by J.Crew
Keep Your Fabrics Fresh
If you're going away for an extended weekend or a vacation this summer, you need a reliable fabric spray to keep those clothes fresh. This pocket-sized spray eliminates odor without any harsh chemicals. It's a quick-drying formula, and the scent is a blend of naturally deodorizing eucalyptus and citrus.
Fabric spray laundry mist,
$12 by The Lab Co.