The Series
Those moments between turning off the alarm and getting into our work routine can be the most defining 60 minutes of our day. Benjamin Franklin set a day's worth of plans by 5 am and Steve Jobs asked a simple question: "If today were the last day of my life, would I want to do what I am about to do today?" Whether it's exercise, time spent with the family or simply enjoying a cup of coffee, our rituals are a reflection of us. So we've ventured out to discover how some of our most influential and fruitful peers get started.
Nish de Gruiter
Vice President at Suitsupply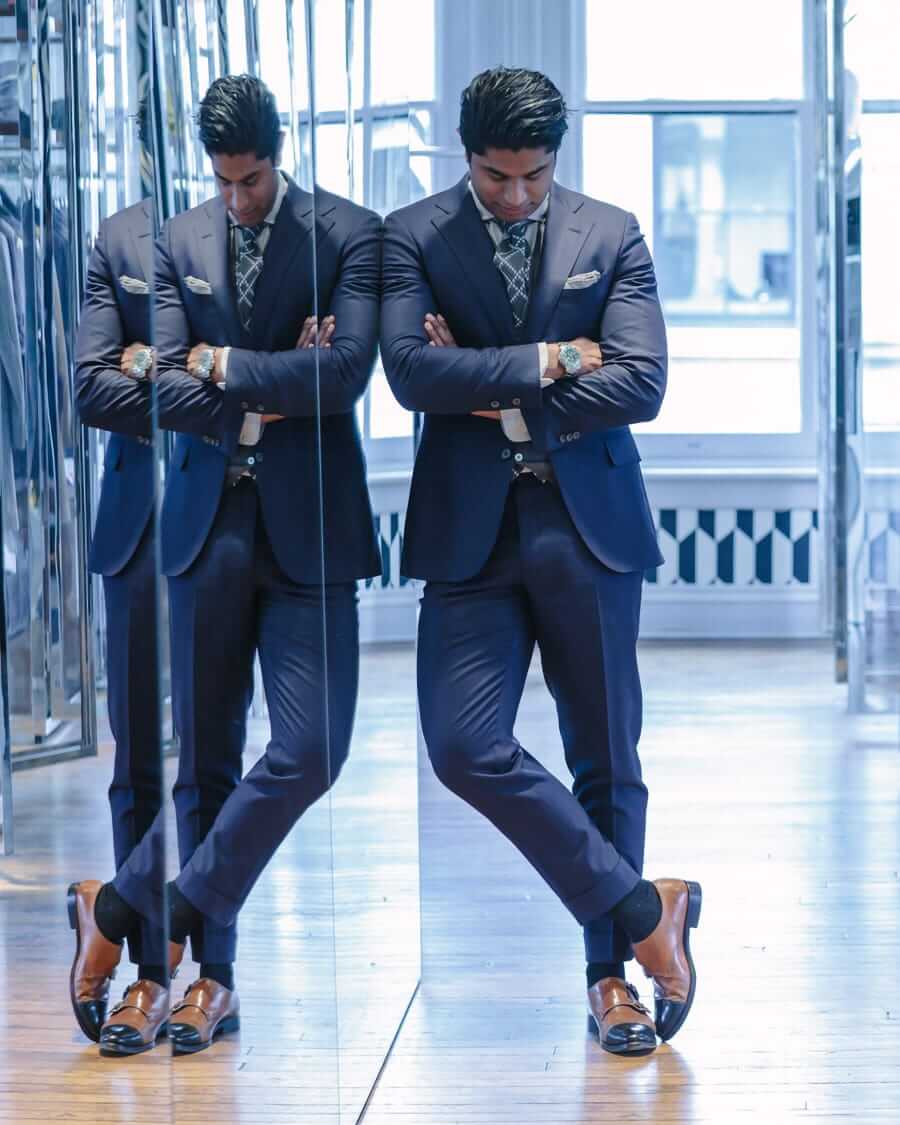 Between guiding the voracious expansion of Suitsupply in North America, traveling the world on a seemingly never-ending promotional tour, and raising a family, you'd reasonably assume that Nish de Gruiter's stress levels are elevated with little to no time for personal reflection. Quite the contrary as we found out after sitting down with him at the brand's Soho flagship for a chat. The conversation ran the gamut from his simple, straightforward morning routine to existential discussions of how he avoids stress and negativity. Stylish, always on-trend, and a tireless worker, Nish spends much of his time either in a productive conversation or productive thought. We don't blame him. Sixteen stores in four years, with another five planned, and a massive line expansion is no small feat, leaving little room for recreational thought. Trying to up your productivity? Take some cues from Nish and his morning routine.
My Routine
I typically wake up around 6:30. Maybe 7 if I'm really lucky, usually with my daughter's face in front of mine. She's just over 2 years old now and can get out of bed on her own, so she'll walk to our room to wake us up.
Before I do anything, I'm in the shower. Mornings are so hectic between preparing for work, and taking Joie to school that the shower is the only time I truly have to be alone and think. I go over everything that I want to accomplish that day, projects that we're working on and broader strategic initiatives.
When it comes
to grooming ...
I use a Dutch pomade, Reuzel, for my hair, and I've been using Nivea face cream for twenty years. I travel quite a bit, and you can get it anywhere, and it's relatively affordable. The Soho House uses a line of lotions and bodywashes called Cowshed that I really enjoy too.
Grease medium hold,
$12.78 by Reuzel
Clean & Shave,
$31 by
Neville
Knackered Cow shower gel, $25 by Cowshed and Grubby Cow hand wash, $22 by Cowshed
Under eye
toning gel,
$34 by Cellex-C
Protective lotion,
$6.17 by Nivea Men
Clockwise, from top left:
Grease medium hold, $12.78 by Reuzel; Clean & Shave, $31 by Neville; Knackered Cow shower gel, $25 by Cowshed; Grubby Cow hand wash, $22 by Cowshed; Under eye toning gel, $34 by Cellex-C; Protective lotion, $6.17 by Nivea Men
Before coffee, before breakfast, I put on a suit. The moment I do that, I am mentally ready for the day. A perfectly pressed shirt is absolutely necessary. It's the key; especially in our business where appearance means so much. I'm always trying to tell my employees how important a pressed shirt and pants are. I really believe that the way someone presents themselves is a reflection of their personality and their work and lifestyle.
During the week, I eat oatmeal with some fresh berries. My wife is the healthy one in our relationship, so I let her make it. No workouts for me in the morning. I get to the gym after work to clear my mind from the day.
I take my coffee black or an Americano. Marlow and Sons is a shop near my home that I try to visit every morning. I walk over before I head off to work. The whole experience of saying hello, engaging in a little small talk is very enjoyable to me—the routine of seeing the same people every morning is therapeutic.
I'm in a fortunate position to be happy going to work everyday. I've always thought that you're the only person who can tell you what to do. I try my best to surround myself with positive, happy people that I can learn from. I don't particularly believe in stress; I just have a lot to do. Stress is self-inflicted. And periods of reflection—including the quiet moments of the morning—are an integral part of my success.
Coming
to a City Near You?
With 16 locations already spread throughout the country, Suitsupply has locations opening soon in Greenwich, Long Island, Kansas City, Los Angeles and San Francisco.