A Man's
Fragrance Journey
A Man's
Fragrance Journey
How you smell says a lot
about your place in life
During the last year, when so much time has been spent at home, you might think that no one's wearing fragrances anymore. True, when the stay-at-home orders first when into effect, sales of cologne and perfume plummeted. But soon, people were buying more, month by month, and fragrance sales actually increased over the previous year—more than when you could actually go in and smell the stuff in a store.
But I get it. Because even though most days I don't leave the house but to walk the dog, I still spray myself with cologne each morning. And maybe again—if I need a pick-me-up later in the evening. Out of boredom, I have even dug back into my history and purchased old favorites. The nice thing about tracking down the cologne you wore ten years ago is that it smells just the way you remember it and the bottles are usually extremely affordable now.
You could say that I've been piecing together my personal fragrance journey. The olfactory path I wandered from middle school to now approaching middle age. I remember dousing myself with Davidoff's marine-scented Cool Water or the ubiquitous Tommy cologne (apologies to any adult who got trapped in a car or elevator with me and my inescapable cloud of fragrance).
Eventually, I felt like I wanted to stand apart from the pack. To smell good, sure, but also different from the rest of the guys in my social circle. A newly licensed driver, I made the hour-long drive to the "fancy mall" in order to find the just-released Emporio Armani He. It was a deep, warm and woody fragrance housed in a matte black, sculptural bottle. And just spritzing it on made me feel more worldly.
Retracing my earlier cologne trials, I wondered, why do we all seemingly start with the same fragrances? So I consulted some experts. "I think it mirrors any other trend, when you're young you connect with the people around you," says David Moltz, founder of indie fragrance brand D.S. & Durga (who makes one of my current favorite scents). "When I was a skater in high school we all wore Tommy or Polo. That was it ... but as you grow, you tend to get more bold. Perhaps you realize that doing your own thing is great and makes your relationships that much stronger."
Adam Hurly, a grooming expert who has written about men's fragrances for nearly a decade, says it's no wonder we all flocked to the same bottles when we were younger. "For one, our budget was paper-thin. But moreover, it was cool to wear Abercrombie Fierce. You wanted to be recognized for conformity," he says. "As adults though, our sense of self is much more defined, and our choices about things like fragrance are much more intentional."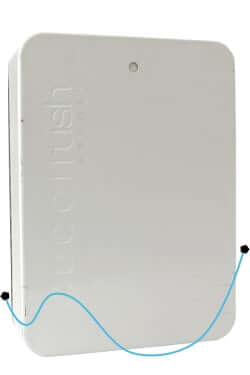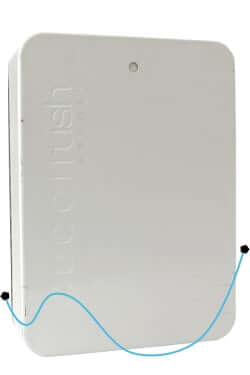 It was that self-exploration that led me to Gucci Rush, which in my mind smelled like the sex I hoped to have in college—strong, spicy with a slightly sweet finish. Unfortunately, they discontinued it, perhaps before I even had really good sex. But it opened my eyes and my mind and my nose to more complex fragrances. Scents with warmer notes of pepper and deep, dark woods that pair nicely with a lighter floral freshness.
It also ingrained deep inside me that the greatest compliment one can ever be paid is to be told, "You smell great." Why? Because it's intimate, it speaks to your personal taste and it's almost always an honest reaction from both strangers and loved ones alike. Fragrance has the power to be an invisible emblem of your personal style, and it influences how people see and remember you.
After all, scent is a powerful bodily reaction, with a stronger link to memory and emotion than any of our other senses. That's because smells are processed differently than what we see, hear, touch or taste. According to Venkatesh Murthy, chair of Harvard's department of Molecular and Cellular Biology, smells are handled by the olfactory bulb, the structure in the front of the brain directly connected to the hippocampus, which is responsible for memory, and the amygdala, which does the emotional processing.
So that explains why it feels so good to spray yourself with an old favorite scent. Like pulling on a weighted blanket, it brings instant comfort. Just a few spritzes can also unlock different facets of our personality—be it sophisticated, sexy or sporty. This also explains why one Valet. editor confessed to spraying one scent in the morning before the day and another one before getting into bed.
While I've enjoyed the novelty of revisiting my old favorites, I've definitely graduated to more sophisticated and intellectual fragrances these days. Bottles from D.S. & Durga, the Parisian perfume house Ex Nihlo and classics like Aqua di Parma. Hurly says this happens as men get older because we have a little more cash to spend on ourselves and are willing to invest in quality. The payoff is that these fragrances, formulated with higher quality raw ingredients, have more promising sillage—an industry term for the degree to which a perfume's fragrance lingers in the air when worn.
He also says that after you've experimented with several different genres of colognes, it's probably time to choose a signature scent. "When it comes to the one you'll wear, through and through, you really have to nail down how you want to be perceived," he says. For example, you can't wear something heavy on spice or leather all the time; it simply feels too polarizing to your colleagues or mismatched on bright summer days. "Save that cologne for dates, or for peak winter—since it invites closeness and is inherently sensual. Instead, find something softer, more balanced, and less suggestive."
His recommendation? Aim for approachability. "You need to decide if you want to be complimented on your scent (and even asked which one it is), or if you want it to be so subtle that it is simply present and positive," he advises. "There are a billion options that fall in this range, and they are in fragrance families like florals, woods, aromatics, greens, citruses and more." You'll find something that feels like you, or that gives you that extra air of confidence. But both the experts I spoke with (and I, myself) agree that it's smart to have a few reliable regular fragrances—even if one remains your signature. We're so much more than one scent can capture. Even if that fragrant plume of air captures so much.

The "Dry Down"
An industry term for the time it takes for a fragrance to react with your skin and for the heart of the scent to kick in. This is why a scent smells different on each person.