Adults Deserve Stockings, Too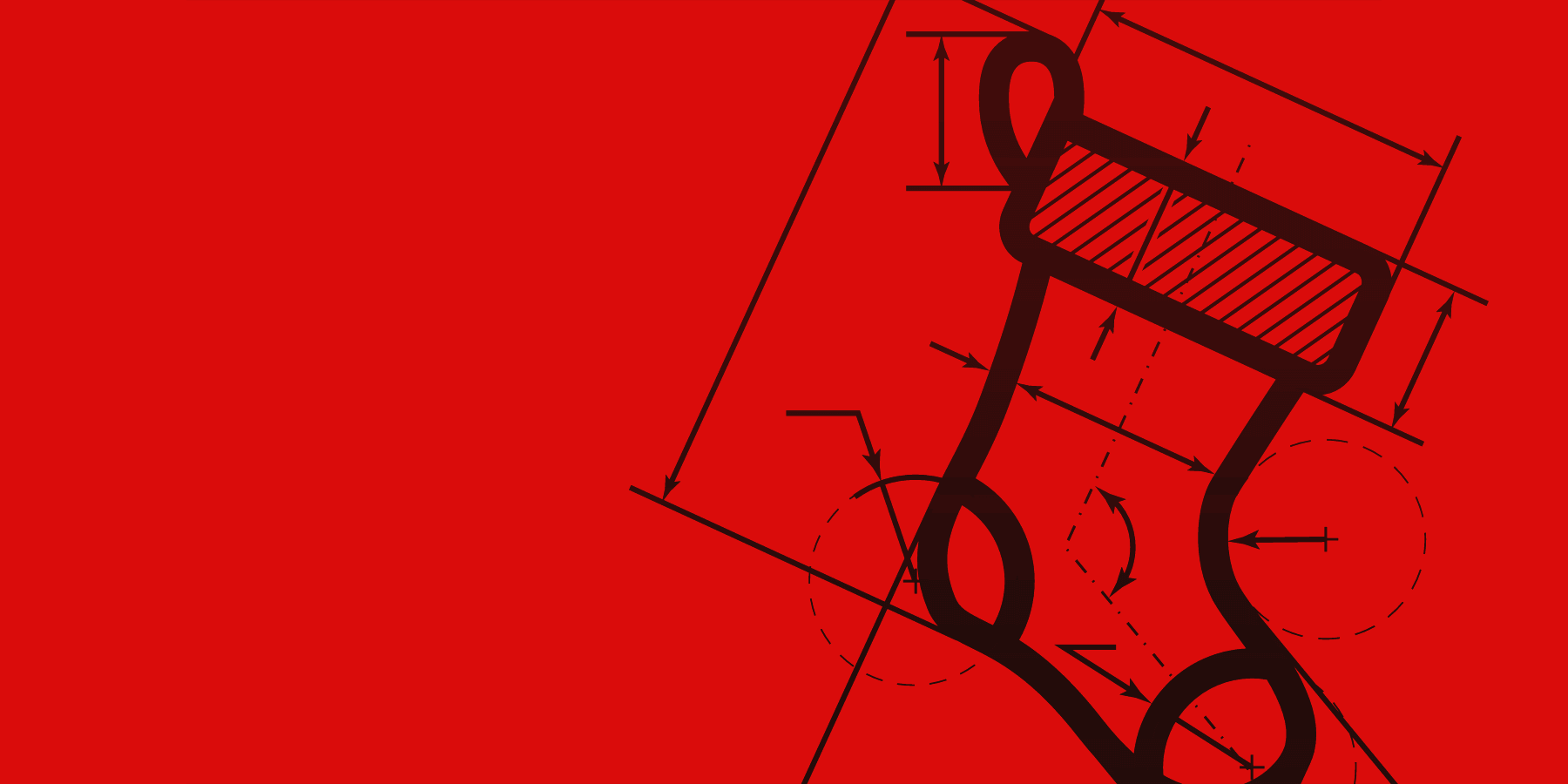 Holiday Survival Guide
Adults Deserve Stockings, Too
Here's a blueprint for building one right
Let me get this out of the way: If you think that stockings are just for kids, you're wrong. Dead wrong, man. After all, aren't the holidays all about nostalgia and child-like exuberance anyway? And nothing brings you back to the simple joy of the season quite like tearing through a stocking that's been stuffed just for you. It's like rapid-fire gift giving—tiny bursts of excitement with each little trinket, toy or tasty piece of candy.
If you ask me, it's a childhood tradition that is seriously underrated. A well-assembled stocking is thoughtful, personal and surprising. It shows someone (your significant other, for example) that you've been paying attention and took the time to assemble a package of presents tailored to their specific tastes and whims. Of course, not all the pieces have to be extravagant. Some are funny. Some are practical. That's the whole point. Here's how to assemble the ultimate stocking, curated with taste, flair and a certain old time-y charm with a few crowd-pleasing suggestions.
Your Adult
Stocking Checklist
The
Anchor
An orange in the toe of a stocking is an old tradition that harkens back to the gold given by real St. Nicholas. It adds a certain Dickensian charm, holds the stocking's shape and makes it easier to fill. Of course, more modern anchors could be a candle or massage ball.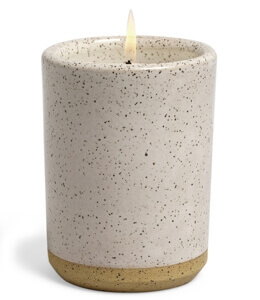 Ojai candle,
$65 by Norden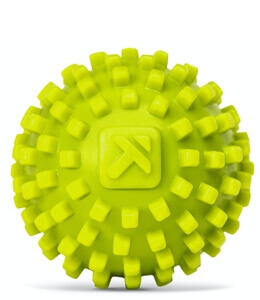 Textured massage ball,
$10.99 by Trigger Point
Practical Items
For some reason, a stocking's not complete without stuff like socks or school supplies. Plus, the softer items help fill the space and provide the necessary cushioning to keep the other gifts from colliding when the stocking is moved. Make your selections personal—a nice pen or pocket knife and some soft gloves or stocking cap.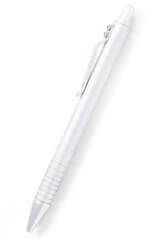 Grafton pen,
$39.90 by Everyman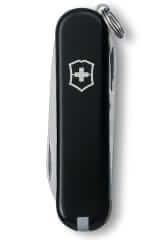 Classic SD 7 knife,
$21.42 by Victorinox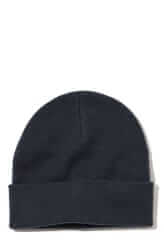 HEATTECH watch cap,
$19.90 by UNIQLO
The
Gadget
Growing up, it might've been a little robot. Now it can be a new beard trimmer or the earbuds that they've been dropping hints about recently. Feel free to take it out of its box and simply tie a ribbon on it. These gifts fit nicely in the center of the stocking.
An
Inside Joke
Maybe it's ear plugs because they say you snore. Or perhaps she gets you that luxurious pink face cream she knows you've been stealing from her each morning. All's fair in love and gift-giving.
The
Clue
Because the stocking's always the first to be opened (right?), you can give clues to a larger, big ticket gift. Perhaps a nice camera strap for the camera they asked for, a video game accessory to go with the console waiting under the tree or some leather protector for the pair of suede loafers you got them.
Toiletries
When we were kids, we'd sometimes get soap on a rope. These days, go with small indulgences like luxe soap, quality hand cream or a small, travel-sized bottle of her favorite fragrance.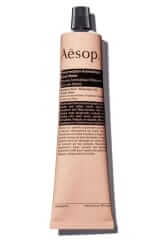 Resurrection
aromatique hand balm,
$31 by Aesop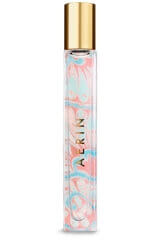 Aegea Blossom perfume,
$35 by Aerin Beauty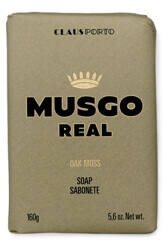 Oak moss soap,
$18 by Musgo Real
The
Promise
Something that's small in scale but comes with a big impact. It could be as simple as a gift card to their favorite store. It could be as personal as a handwritten IOU for dinner or as thoughtful as tickets to an upcoming show or movie. And for the biggest of spenders, as grand as plane tickets.
Candy
Last, but certainly not least, is the wonderfully sweet filling to any well-stuffed stocking. Candy canes, Reese's peanut butter trees and Pez dispensers were my personal childhood traditions, but you could always trade up with some sea salt caramels, artisanal licorice and old school peppermint sticks. Feel free to customize to their tastes.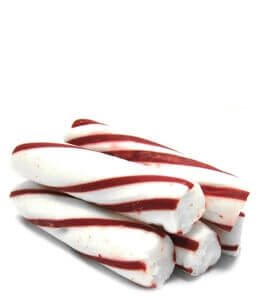 Natural peppermint sticks,
$7.99 at Nuts.com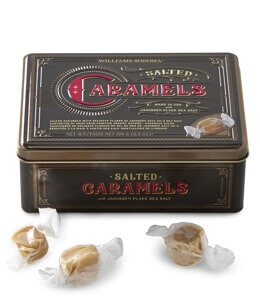 Salted caramels,
$24.95 by Williams Sonoma
The origins of the stocking go back to the real Saint Nicholas, known for his habit of secret gift-giving. Legend has it, he threw small bags of gold through an open window into a poor family's stockings, which were hung by the fireplace to dry.