As the leaves start dropping along with the temperatures, now is the time to trade in your summertime charcoal for some logs. Because nothing says autumn like a nice crafted ale and a log fire burning through the crisp, cool night. The challenge that many of us city folk have is that a camp fire ring isn't always easily accessible. Thankfully, there's a new class of modern patio fire pits. These safe and mostly portable models are crafted from durable heat-resistant materials like steel and iron, and provide a cozy and controlled space for your fire. It turns any outdoor area into an open-air lounge ideal for entertaining guests. Just make sure you use "seasoned or cured" firewood that has been dried sufficiently to minimize smoke. So whether you have acres to spare or merely a small patch of grass or concrete, grab a beer or some marshmallows and gather around one of these pits.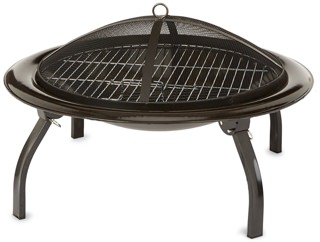 Amazon Basics, $49 / $45.99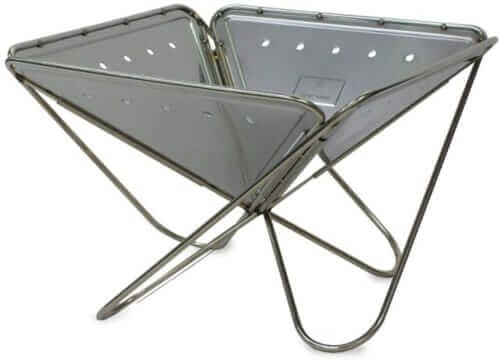 Snow Peak, $84.48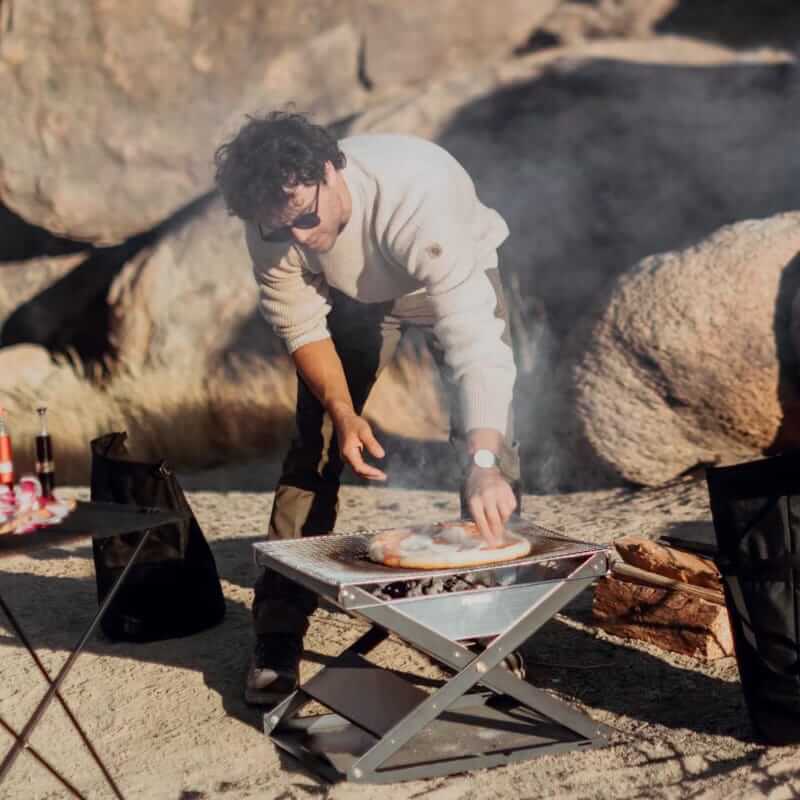 This folding design packs down flat and has a grate for grilling
Primus Kamoto, $120
Primus Kamoto, $120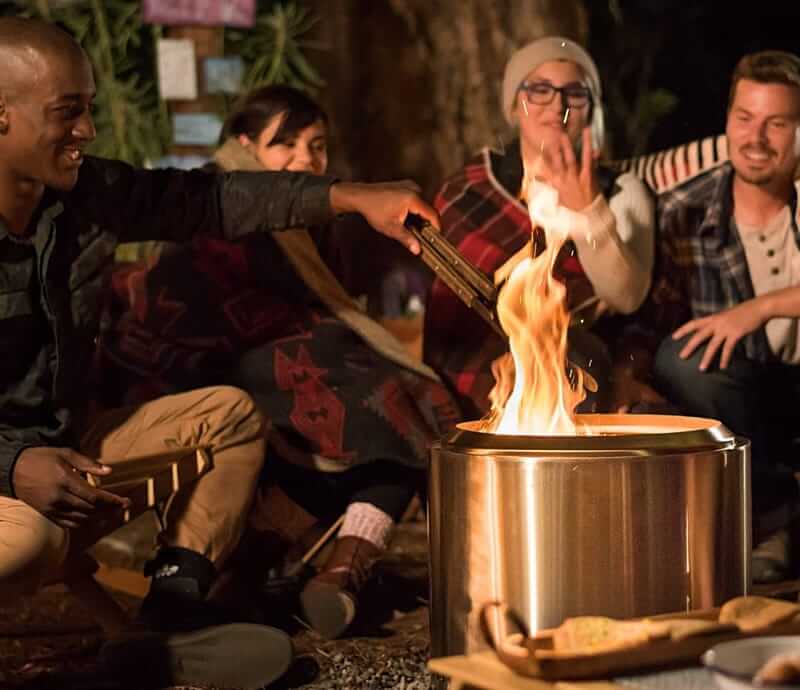 This thing is simple, sleek and smokeless
Solo Stove, $350 / $299.98
Solo Stove, $350 / $299.98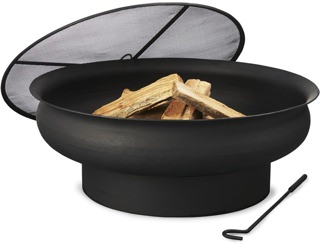 CB2, $349
One-Time Use
OneLogFire's Swedish Fire Torch is a rustic kiln-dried log that's prepared to burn from the inside out for up to 90 minutes of compact fire.
$40 for a set of two, by OneLogFire