How to Upgrade Your Place on a Budget
How to
Upgrade Your Place on a Budget
The best interior design dupes on the market today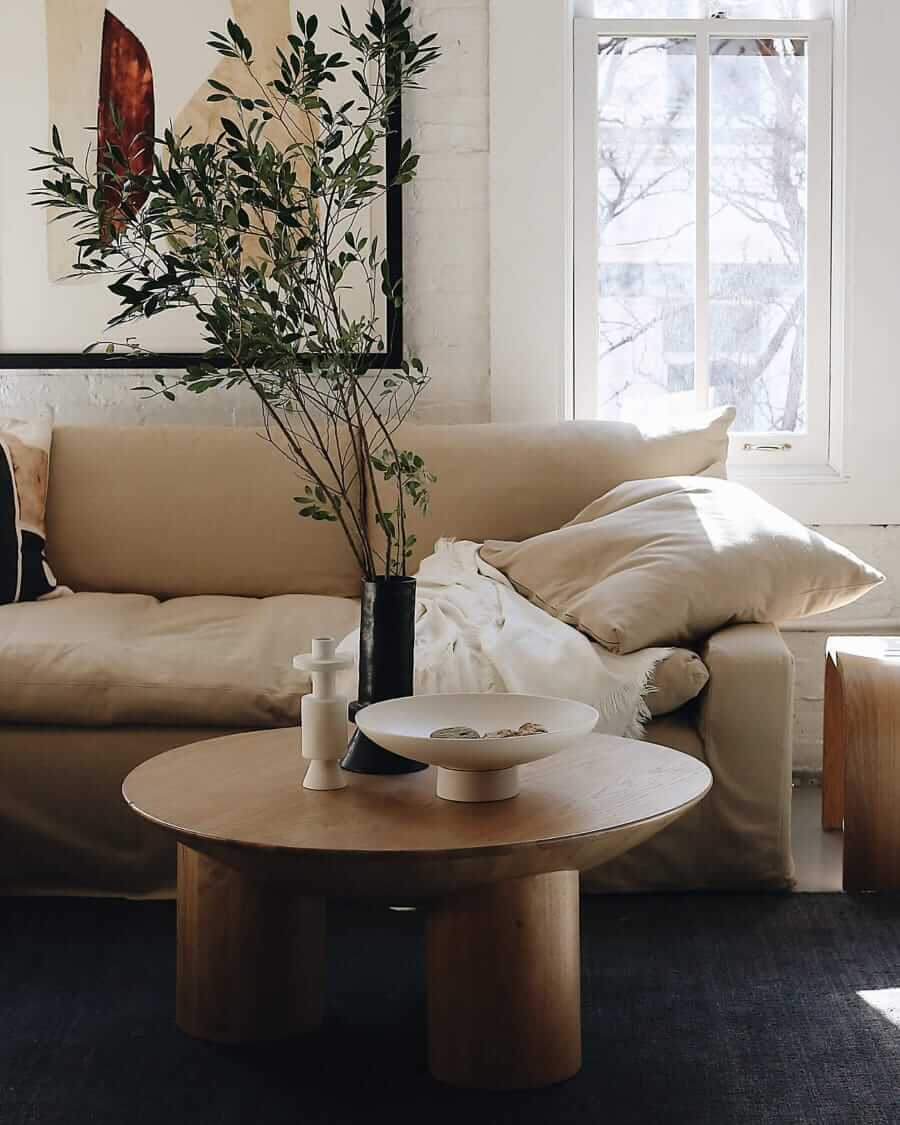 This is divisive topic, I know. Some purists would argue you should never get a replica, a reproduction or—as the kids are calling them these days—a dupe. Does it take away from what makes these collector's items unique? Perhaps. But let's get real for a moment. Most of us won't, or can't, drop ten grand on a piece of furniture. But we still want our places to look cool and current.
And sometimes, you're simply looking for the vibe, right? A piece that gives your place a splash of mid-century sophistication or a deep cushy couch you can completely sink into. Did you get the idea from someone on TikTok? Perhaps. Or maybe you developed your taste for the finer things by flipping through a coffee table book. In any case, now you want an iconic piece, but you don't have the budget for the real thing. Thankfully, the internet allows us to find so many "inspired" pieces that give you the look and feel without the ridiculously expensive price tags. Just make sure you know what you're going to say when someone asks you, "Is that the Cloud Couch?"
The Best Interior
Design Dupes in 2023
The Cloud Couch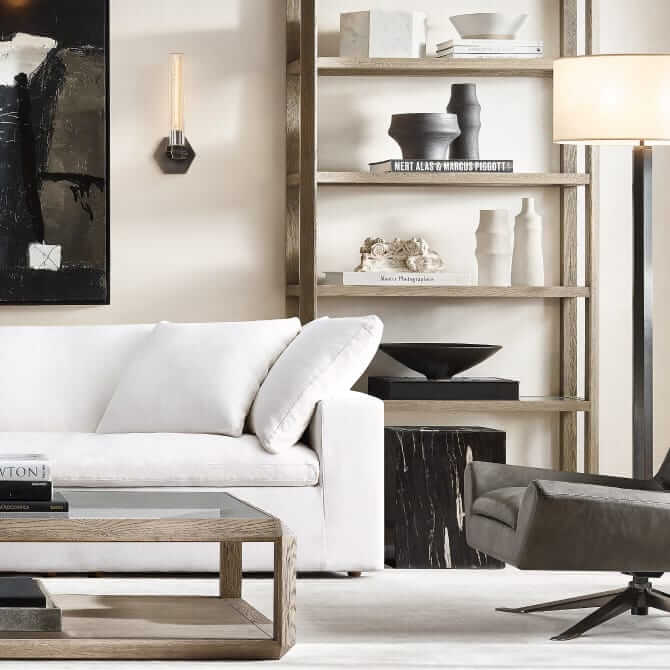 The Original
The Cloud couch,
$4,930 by RH
The Cloud Couch
Just because you don't have a dedicated media room, doesn't mean you can't enjoy RH's legendary Cloud Couch. The ultra-soft sofa has it's own TikTok hashtag and has racked up over 92 million views, but Crate & Barrel now sells a similarly squishy and deep model designed by interior designer Leanne Ford.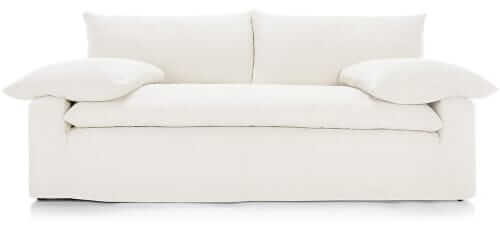 The Reproduction
Ever slipcovered sofa,
$2,499 / $1,999 at Crate & Barrel
The Togo Sofa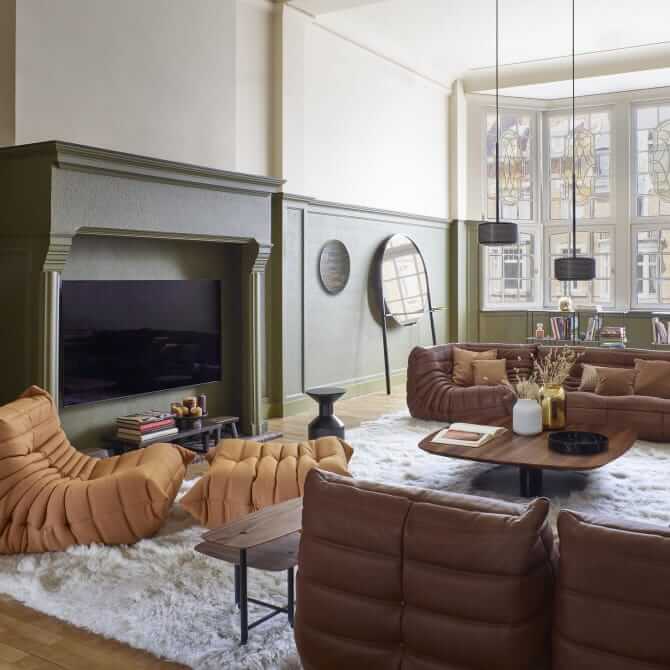 The Original
Togo sofa,
from $7,870 at Ligne Roset
The Togo Sofa
Michel Ducaroy's low-riding 1970s Togo sofa is suddenly in every stylish person's home or office these days. If you're looking for a similar structureless seat, with a soft leather landing pad, Urban Outfitters offers one cut rom recycled leather that also flattens into a large guest bed.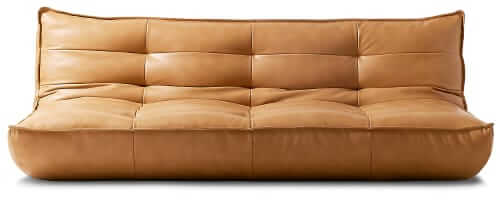 The Reproduction
Greta recycled leather sofa,
$1,199 / $799 by Urban Outfitters
Kangaroo Low Lounge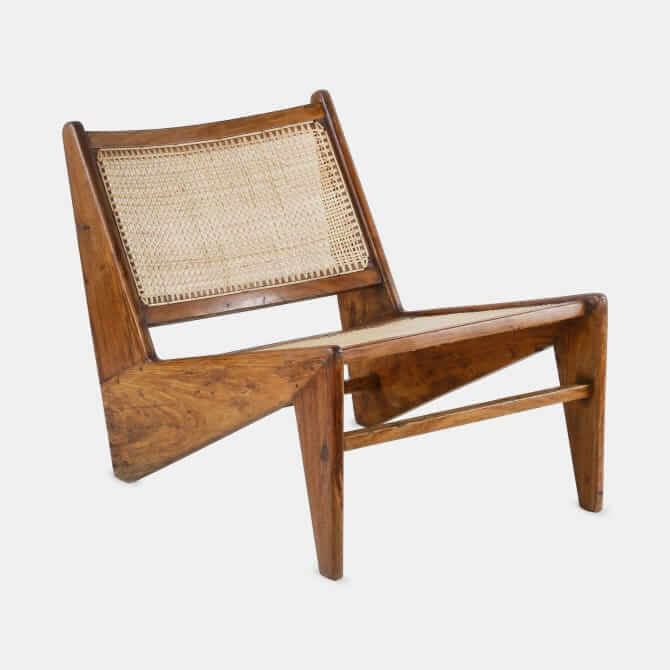 The Original
Vintage PJ-SI-59 Kangaroo chair,
$32,500 by Pierre Jeanneret
Kangaroo Low Lounge
With its distinctive angled leg design made from teak wood and woven cane, Swiss architect Pierre Jeanneret's Kangaroo chair seems to be popping up everywhere these days—including in some stylish menswear shops. Of course, they're in limited quantities, so scoring a vintage original will cost you. But Frances & Son now makes a respectable reproduction from solid Acacia wood, with a hand-woven rattan seat and back.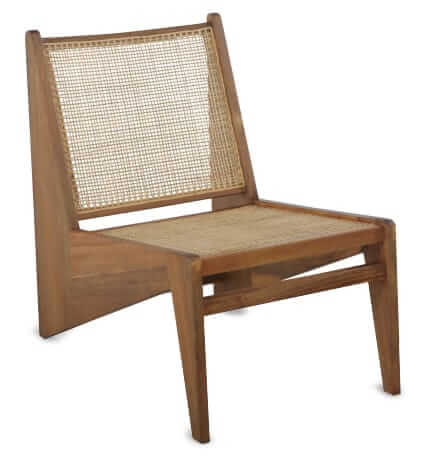 The Reproduction
Kangaroo-inspired lounge chair,
$849 $679 by Frances & Son
Snoopy Table Lamp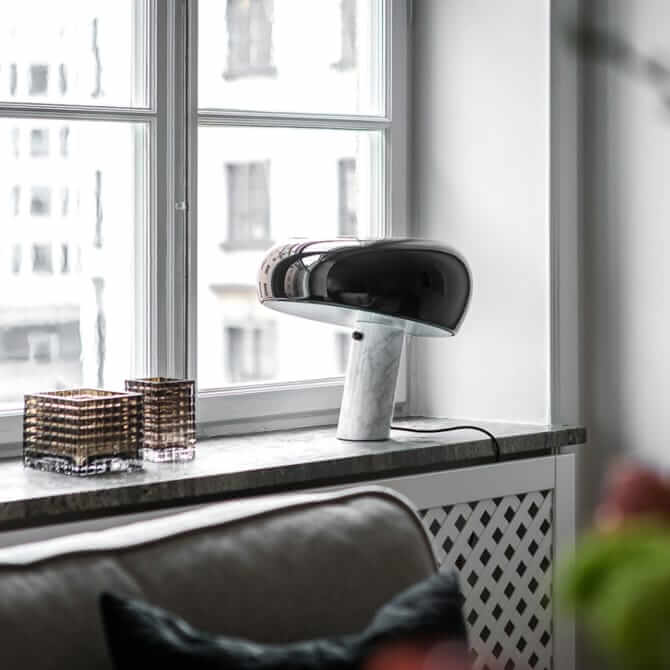 The Original
Snoopy table lamp,
$1,615 at Lumens
Snoopy Table Lamp
The Snoopy Lamp, designed by brothers Achille and Pier Giacomo Castiglioni in 1967, takes its light-hearted shape and name from the beloved cartoon beagle. It gives direct, dimmable light through a glass disk and enameled reflector which rest in perfect balance on the lamp's slightly angled marble base. This replica offers the same glow—with a similar marble base and powder-coated shade.
The Reproduction
"Snoopy" reproduction lamp,
$398 by Akari
Barcelona Couch Daybed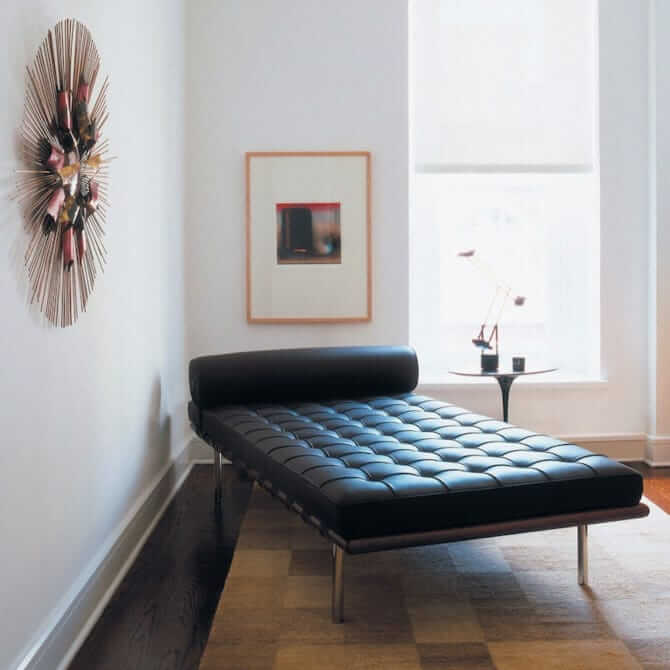 The Original
Barcelona couch,
$15,032 by Mies van der Rohe
Barcelona Couch Daybed
The Barcelona daybed, simply named "couch," delivers on architect and designer Ludwig Mies van der Rohe's theory of offering maximum comfort from a minimum of materials. But not a minimum of price. Thankfully, this iconic design has been around long enough that you can find the same low-slung bench—accented with a cylindrical bolster pillow—crafted from Italian leather and polished stainless steel for a respectable, attainable price.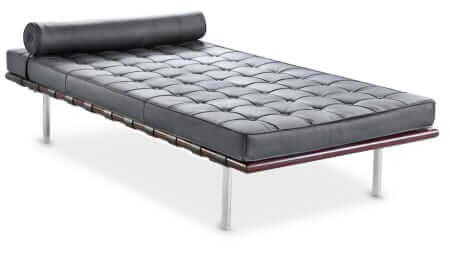 The Reproduction
Pavilion daybed,
$1,395 by Modern in Design
Aulenti's Jumbo Table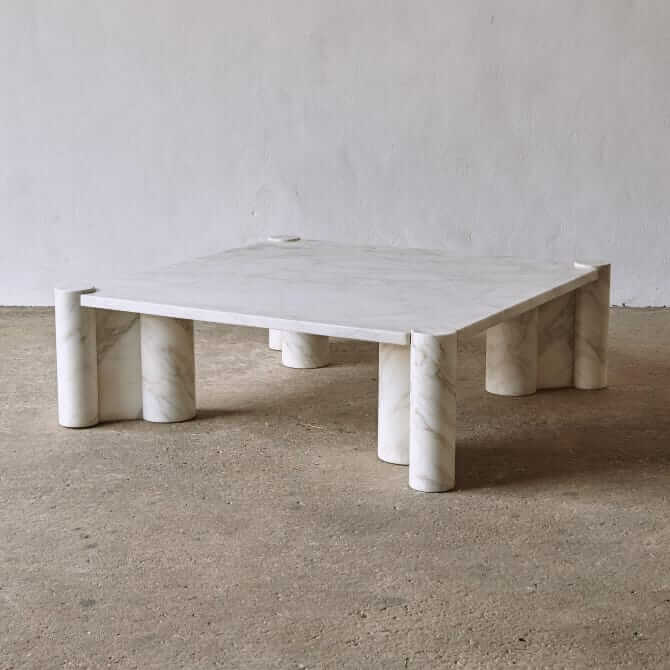 The Original
Vintage Aulenti marble table,
$27,000 by Knoll
Aulenti's Jumbo Table
Among the few coffee tables that have reached icon status, Aulenti's Jumbo Table from 1965 is perhaps the most versatile. The stone-cold piece is currently enjoying a second wind, in the homes of interior designers and fashion-forward decorators alike. For a fraction of the price, you can score a similar all-stone option from Joss & Main.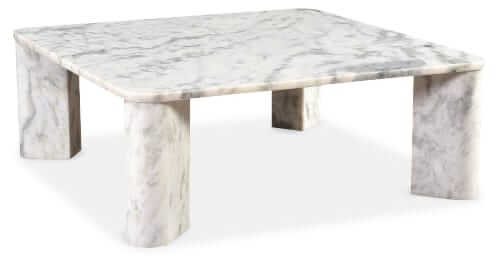 The Reproduction
Cato coffee table,
$1,598 by Lulu and Georgia
Classic Jute Rug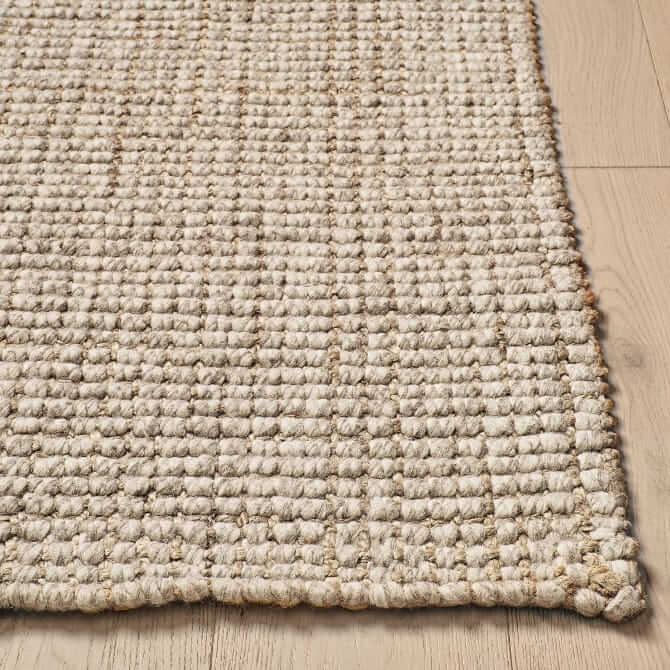 The Original
Chunky jute rug,
$899 by Pottery Barn
Classic Jute Rug
Not everything has to incredibly expensive. Pottery Barn is known for their classic jute rope rugs. They're a neutral staple for a home or office but they're still not exactly cheap. You can get the same size rug, made from the same type of jute material for less than half the price at Target.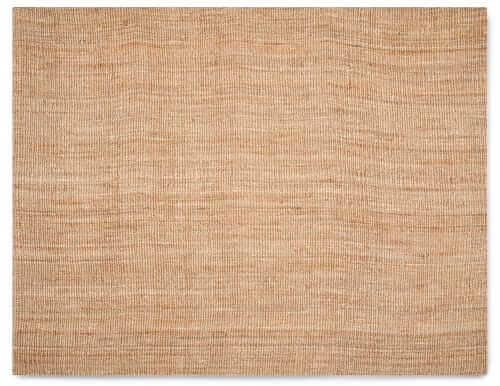 The Reproduction
Natural jute rug,
$369 by Safavieh
Wishbone Chair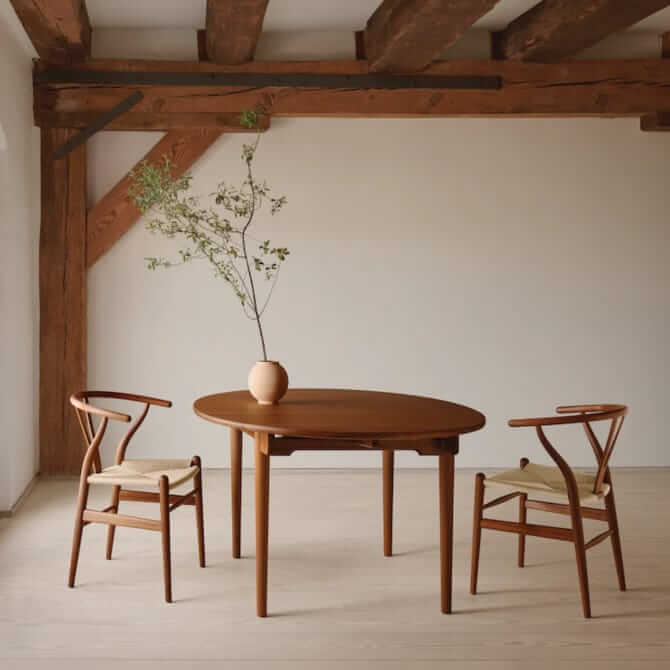 The Original
Walnut Wishbone chair,
$1,680 by Carl Hansen & Søn
Wishbone Chair
Danish architect Hans Wegner designed the CH24 Wishbone Chair exclusively for Carl Hansen & Søn in 1949. Using the best natural materials such as handwoven paper cord and refined steam-bent methods, the chair is sculptural and comfortable. Similar versions, crafted in the same manner from more affordable wood in a walnut finish, can now be found for a tenth of the price.
The Reproduction
"Wishbone" chair,
$250 by Laura David