When It Comes to Lamps, Think Small
When It
Comes to Lamps, Think Small
Your place needs pockets of light
Look around your home. How many lamps do you have? I'll venture to guess that you could use more. Don't think of them as merely implements of illumination. Because when a lamp is really good, it's not only functional, but it's a sculptural piece that ties together a vignette—tucked within a bookshelf; stationed on a bar cart or kitchen counter; topping a console table or nightstand.
Truly stylish interiors utilize the big impact small lamps make. These little pockets of light help delineate spaces and create texture within a room. "Especially in the age of the open floor plan, attention to lighting detail is key to balancing all of the spaces," says interior designer Brian Paquette. He often incorporates a small lamp on a kitchen counter. It not only looks sharp, but it helps maintain a mood. "If after dinner you want to move from the kitchen/dining over to the living room which is all lit by table and floor lamps ... you don't want harsh lighting at full blast in the room adjacent," he says. "It also helps balance all the hardness of a kitchen by blending in something from the living rooms aesthetic and softening the space—you can have it all ... bright light to cook and clean, then soft light to set the mood." Remember, bigger isn't always better when it comes to lighting.
Best Small Lamps
in 2023
Stoneware dome lamp,
$1,800 by Nickey Kehoe
Mid-century ceramic lamp,
$299 by Rejuvenation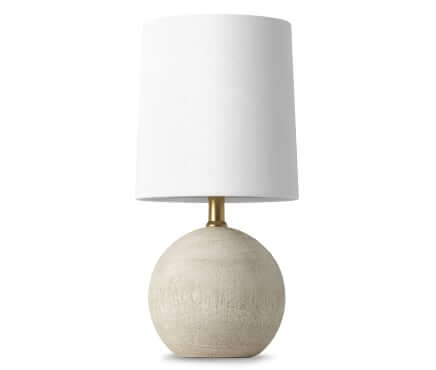 Wooden mini lamp,
$12 by Threshold
Ornado iron lamp,
$169 / $119.99 by CB2
Donna polished aluminum lamp,
$499 by Schoolhouse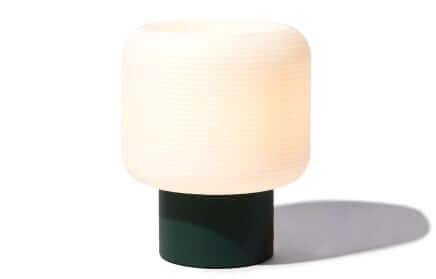 Maskor table light,
$198 by Gantri
Largo petite lamp,
$78 by Jayson Home
Foundational marble lamp,
$159 by West Elm
FYI
FYI
Look for an LED bulb with a warm tone. It casts an ideal glow and will last you at least ten years. Our choice? Philips soft white.
$11.99 (for a 4-pack) by Philips