Sweater Weather Is Here
The best lightweight sweaters to transition into cooler temperatures
Do you feel that? The slight crispness in the morning air? The cool breezes that rustle the first batch of fallen leaves? Sweata weatha is here. And we're here for it. Bring on the change, bring on the sleeves. During this time between the last stretches of summer and the short, dark days of winter, a lightweight sweater can come in clutch. Why? Because they have everything you want and nothing you don't.
Seemingly engineered to insulate you from the chill without overheating you when the sun is shining, this particular breed of sweater is made from cotton and finer wools with a blend of synthetics—knit and woven in patterns to promote air circulation. Like a well-tinted moonroof on a luxury car, these offer just enough coverage to keep you cool when it's hot out and cozy when there's a chill in the air—all while looking damn good. Wear them on their own now and then layer them over a shirt and under a jacket when the temperature really starts to dip. We've pulled a dozen of our current favorites, in a range of prices.
Best Transitional Knits
in 2020
Color-block wool and cotton V-neck sweater,
$99 by COS
No-Sweat sweater,
$64 by Everlane
Main Guide merino sweater,
$89 by L.L. Bean
Recycled cotton crew sweater,
$125 by Entireworld
Cotton crewneck sweater,
$125 / $89.99 by Polo Ralph Lauren
Recycled wool sweater,
$139 by Patagonia
Space-dyed cotton crewneck sweater,
$210 by Club Monaco
Check stitch cotton sweater,
$89.50 by J.Crew
Italian merino waffle crew sweater,
$198 by Todd Snyder
Recycled cotton headlands sweater,
$98 by Wellen
Essential cashmere sweater,
$75 by Naadam
Tie-dye cashmere sweater,
$810 by Massimo Alba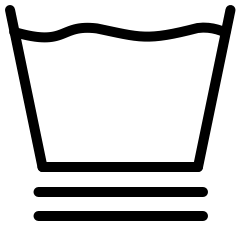 Machine Washable
Check the tag on your own sweater, but since these are mostly cotton, many lightweight sweaters are easily machine washable. Just toss them in your standard cold wash cycle and then let them dry, laid-out flat on a clean towel.