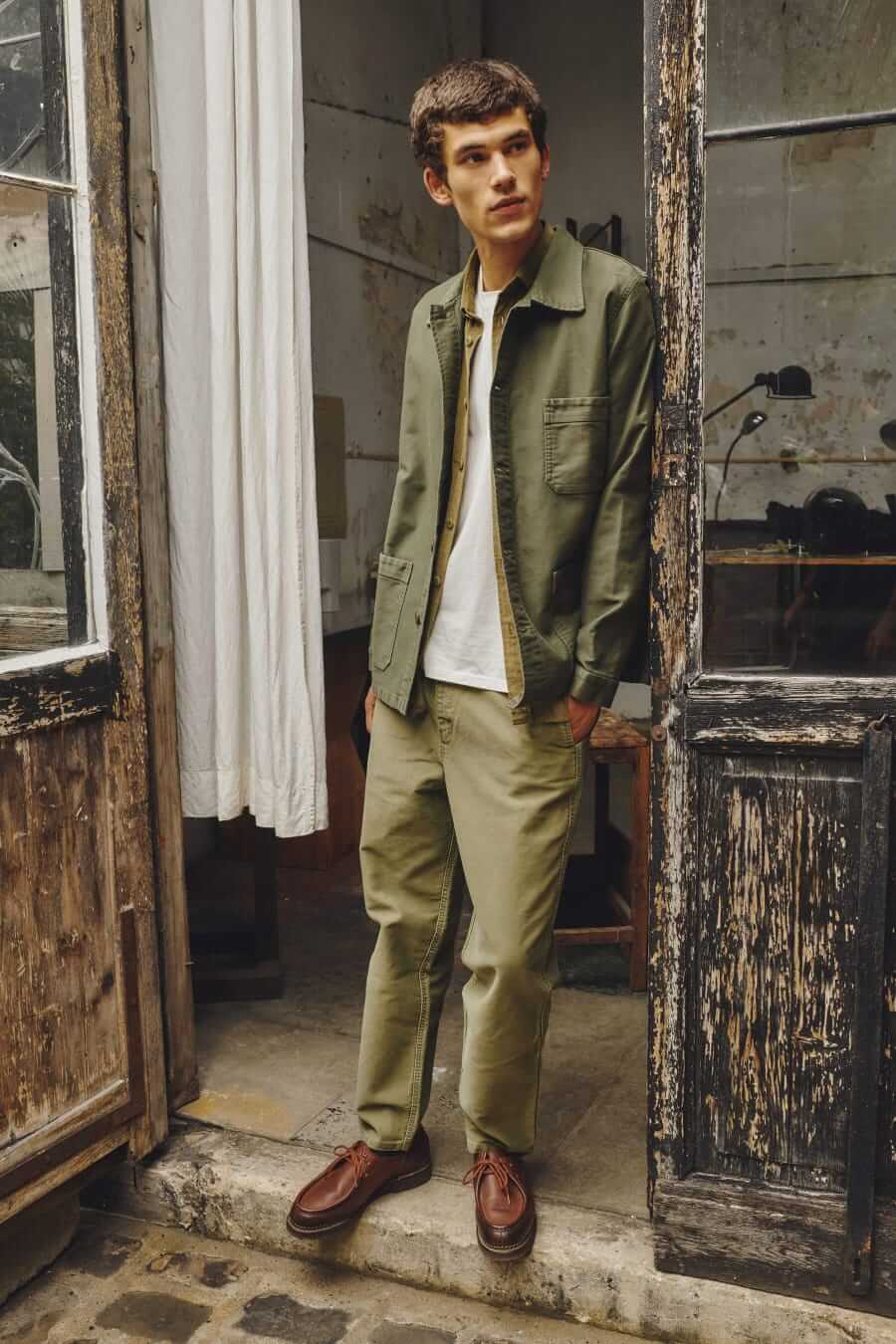 The Do-It-All Jacket
The best chore jackets do some heavy lifting
When it comes to easygoing style and versatility, nothing beats the chore jacket. The lightweight layer can tackle almost any situation and any style: It's truly the go-anywhere, goes-with-everything jacket that you absolutely need for transitional weather. As versatile as it is practical, the old-school workwear staple has been the go-to cover for a myriad of men, from mechanics and construction workers to photographers and outdoor sportsmen. And why not? The jackets are big on storage and easy to care for.
Right now, the jacket—with its oversized pockets and slightly boxy fit—feels incredibly modern, especially since it's returned in fresh fabrications from a range of brands. Wear a wool one layered over an oxford button-down with some proper trousers or throw a canvas one over a T-shirt and jeans to make a casual weekend outfit look a lot more considered. This is a great jacket to wear to work. It's more relaxed than a blazer, but still looks sharp and all the pockets mean you can stash everything from your phone and keys to even a paperback for your commute. What's more, they're easy to tailor to your own personal style and budget. Available in a variety of fabrics and colors, here are 20 of the season's standout options—from starter models that ring in under $100 to more durable and luxe versions built to last. Trust us, you won't want to be without one.
The Best
for Men in 2023
Chore Jackets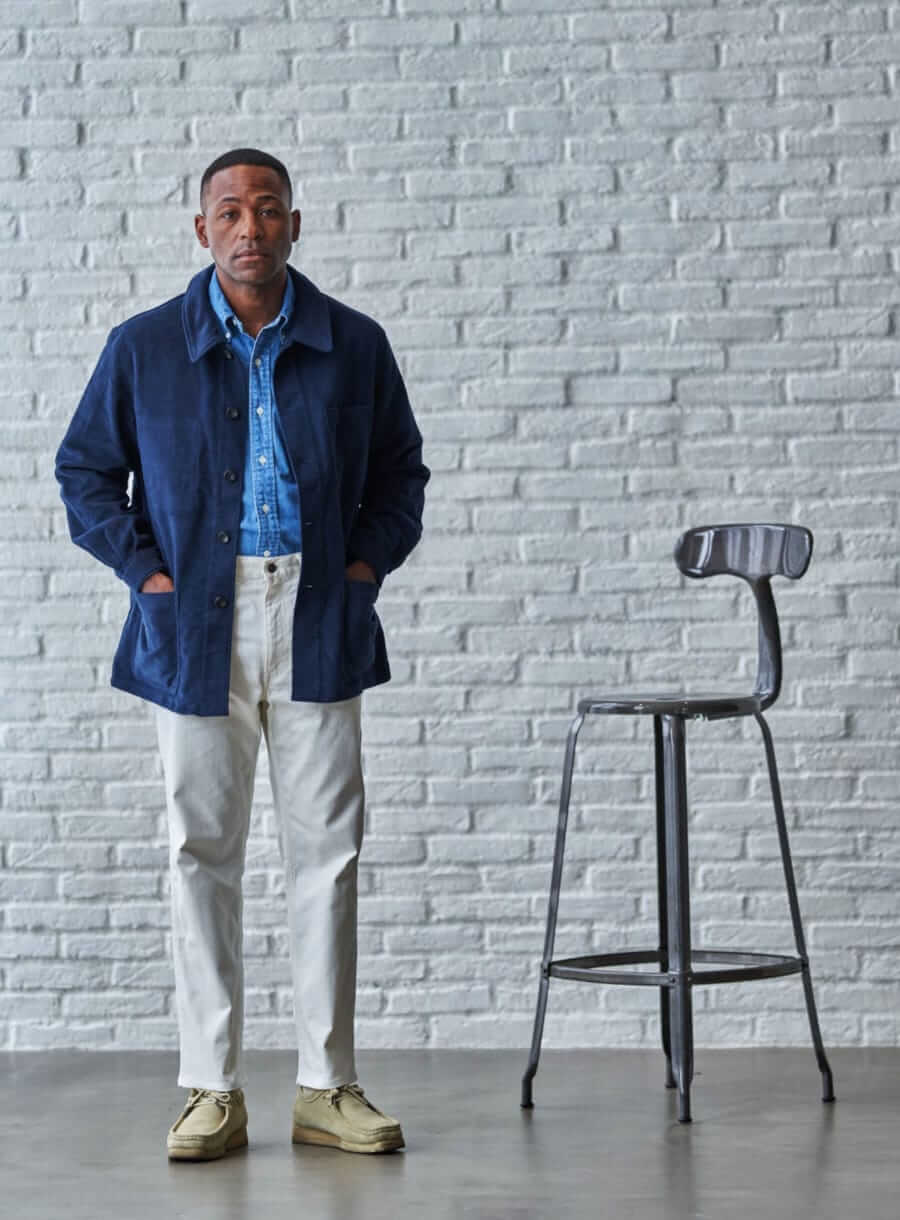 Moleskin work jacket,
$340 by Kamakura Shirts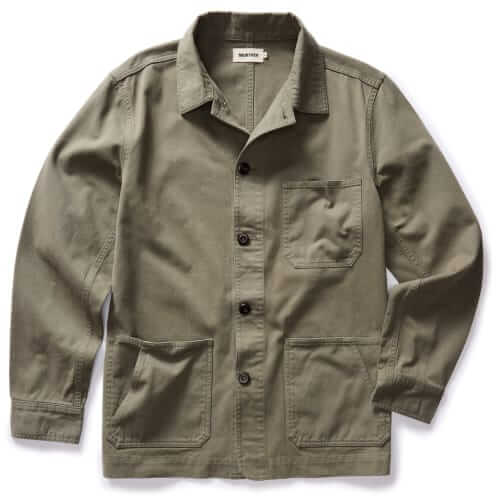 Ojai chore jacket,
$188 by Taylor Stitch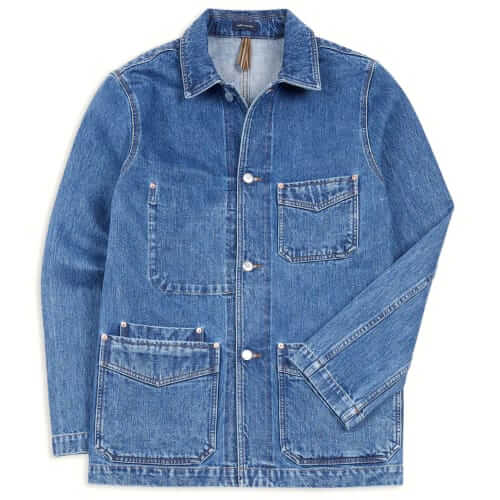 Selvedge denim chore jacket,
$730 by Drake's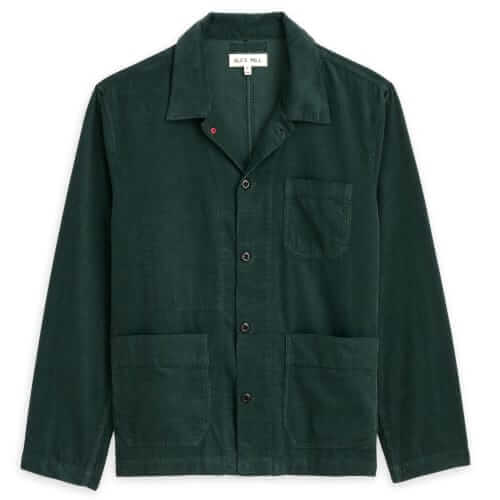 Corduroy chore jacket,
$195 by Alex Mill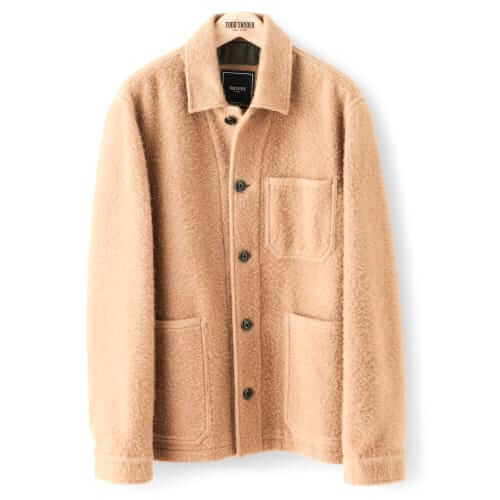 Brushed wool chore jacket,
$798 by Todd Snyder
Typically made from such hardwearing material as raw denim or tough twill canvas, the chore coat debuted in the early 20th century. American farmers, laborers and railroad workers appreciated the ample pockets, extended collars and easy-to-fasten buttons.