The Best
Crewneck Sweatshirts to Buy Right Now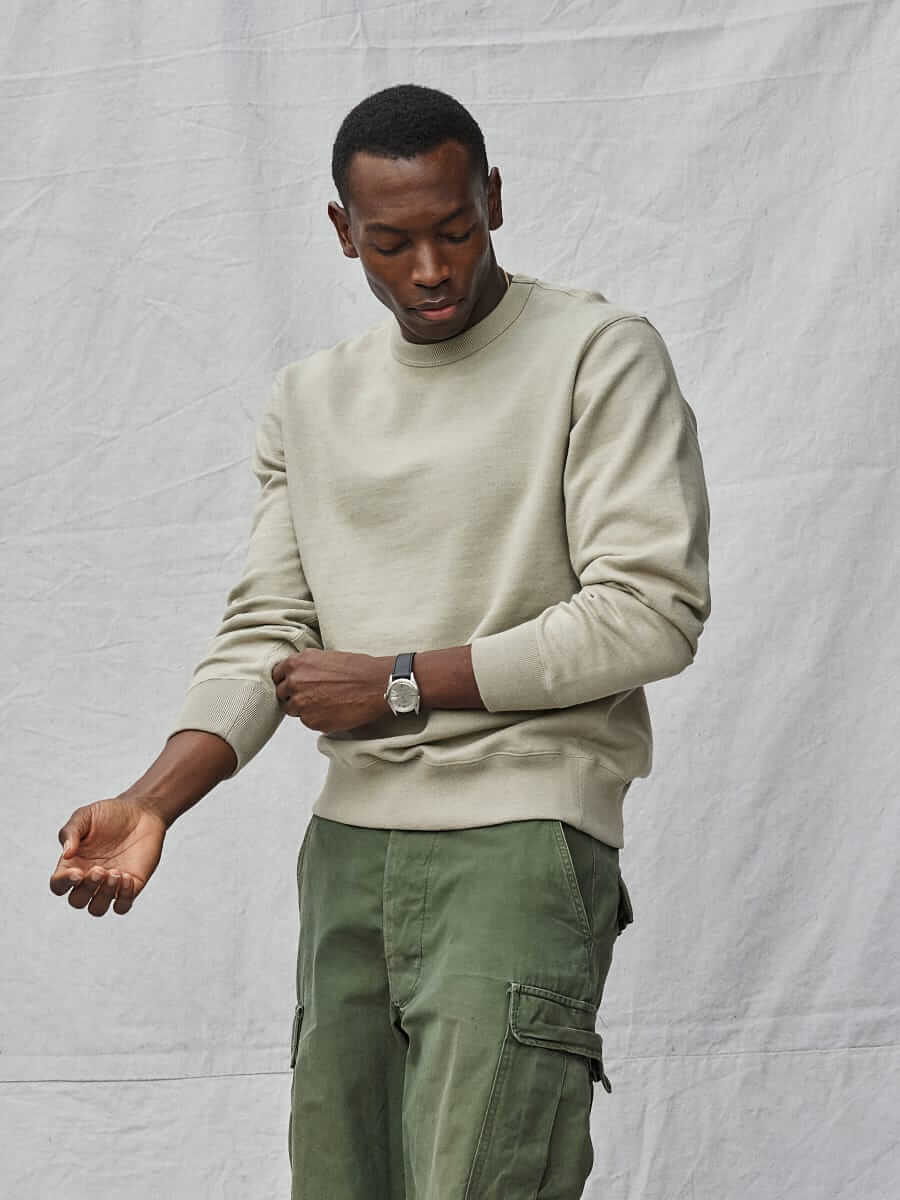 The Best Crewneck Sweatshirts to Buy Right Now
The wardrobe workhorse can be worn any way you want
Here's what we love about menswear: Something can be at once utterly classic and yet thoroughly modern. Take the humble sweatshirt. It's one of those rare items that will eternally be in style. All American. Ruggedly masculine. But it can also change in ever so subtle ways, which end up making this timeless staple look altogether new and fresh. Right now, there's no wrong way to wear one.
A bonafide wardrobe staple, it's the kind of piece you can sport several days a week—and several days in a row. Why? Because it's made to take the abuse and will still look great even when slightly rumpled. Cozy and eternally cool, the old-school crewneck's enduring appeal is that it can be thrown on with everything from mesh shorts and jeans to cargos and wool dress pants and somehow look intentional and stylish. Of course, like all menswear classics, the devil is in the details.
Sweatshirts now come in a range of colors and silhouettes and the key to nailing the style in 2023 is to opt for a slightly neutral shade with a relaxed, boxy shape. The fuller the sleeves and more relaxed the collar (to show off the shirt underneath), the better. And the raglan sleeve is another "so old it's new again" style that we're feeling right now. Rather than having the standard seam at the end of your shoulder, these let the fabric flow straight from your sleeve into the collar. It's an old tailoring technique that makes for easier movements and it's been reimagined in the perfect proportions for today's taste in clothing. Now that you're itching for a new sweatshirt, we've taken the liberty of shopping for the best on the market right now.
The Best
Crewneck Sweatshirts in 2023
Men's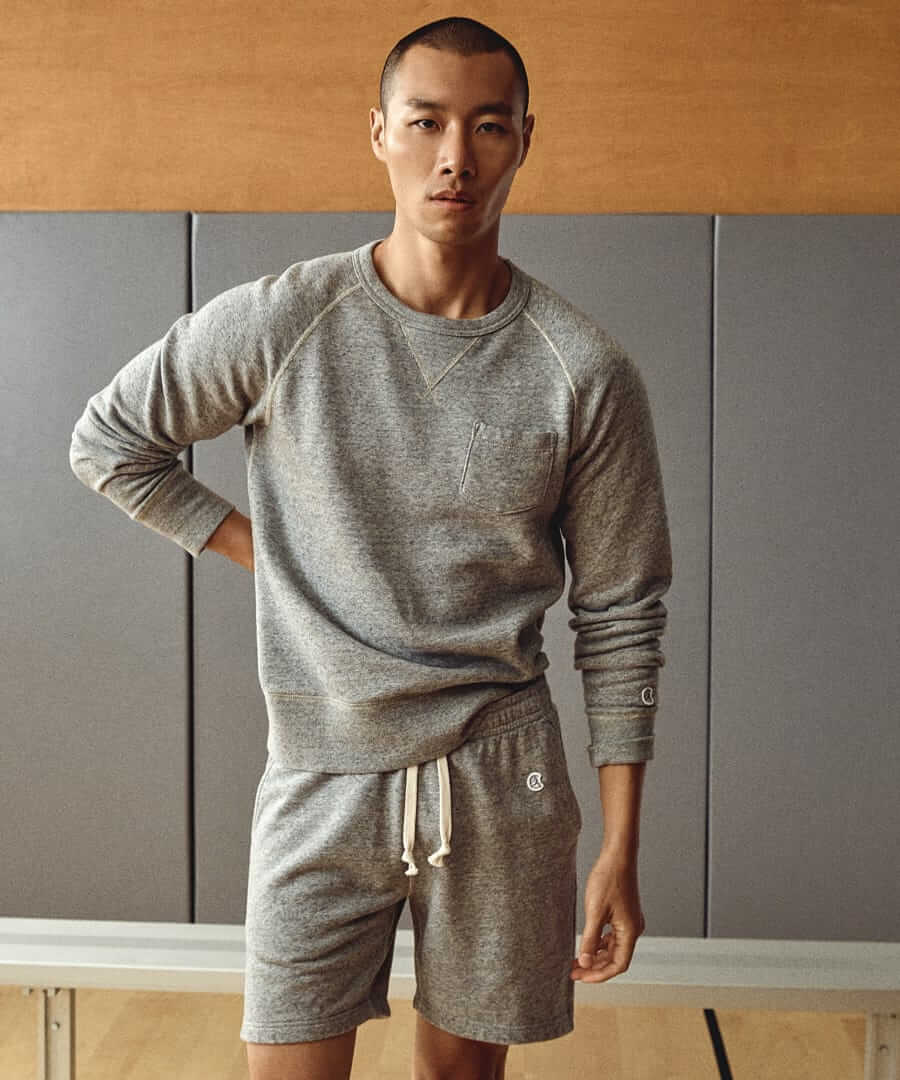 Pocket crewneck sweatshirt,
$98 by Todd Snyder x Champion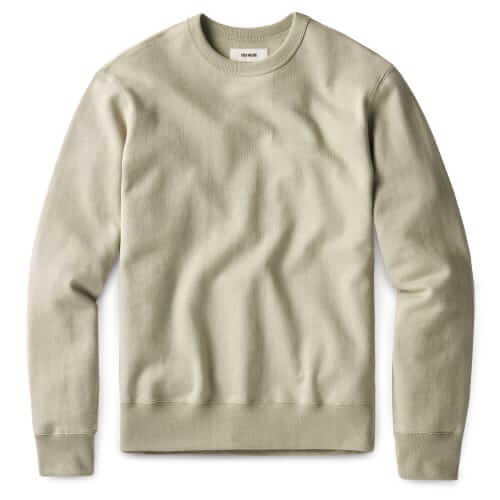 Interloop crewneck sweatshirt,
$98 by Buck Mason
Fleece crewneck sweatshirt,
$98 / $68.60 (w/code SHOPNOW) by J.Crew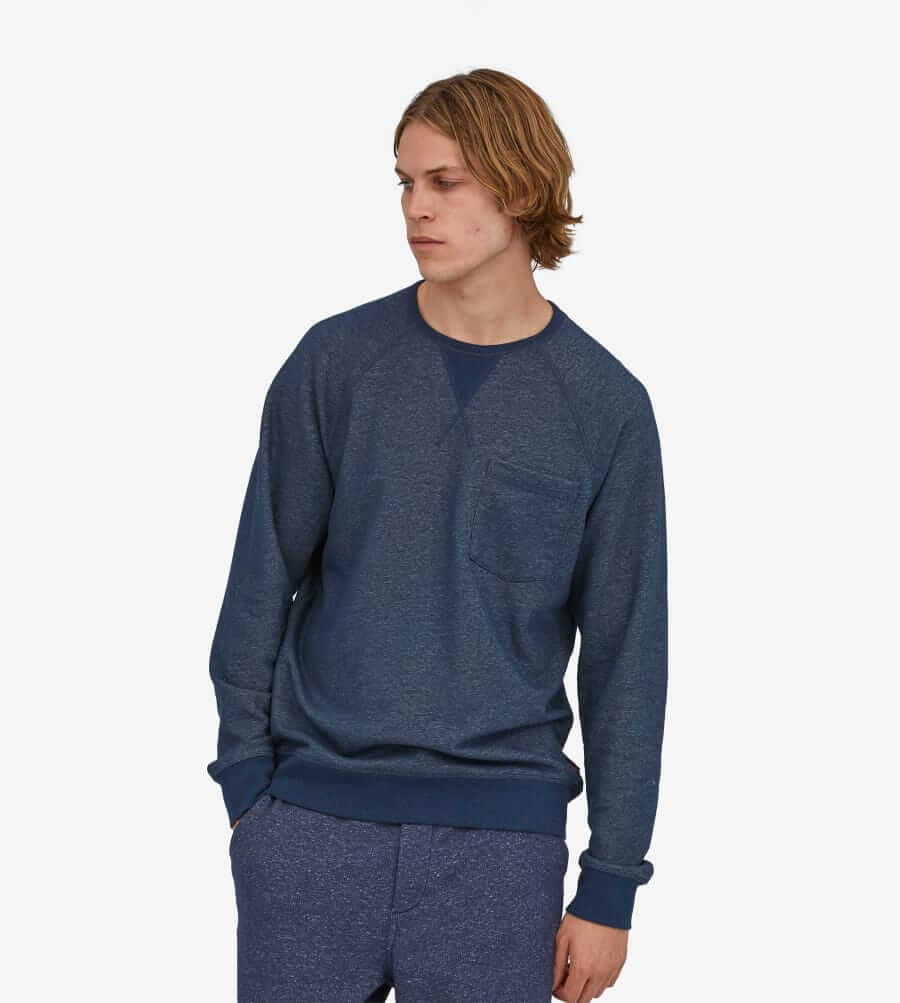 Mahnya fleece crewneck sweatshirt,
$99 by Patagonia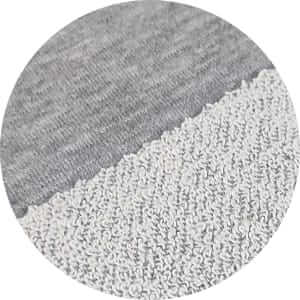 Where did French
Terry come from?
French terry comes from the French verb "tirer", meaning "to pull". Factories created a technique in the mid-1800s where they pulled long knots of silk through thick, woven pieces of cloth to become terry fabric. The loops on the inner side of the fabric provided added cushioning, improved breathability and absorbed moisture.
What's the deal
with that 'V'?
We asked Mister Freedom's Christophe Loiron, a noted vintage aficionado, about it and he, of course, had the answer for us. "Most early American sweatshirts had a 'double V' neck construction on both the front and the back of the neck. That small V patch was made from a double layer of ribbed cotton to act like a sponge, to soak up sweat. The reinforcement also controlled the stretch of the neck when the garment was pulled over the head. On later sweatshirts, the 'V' is still there, but it's usually a single layer of ribbed cotton stitched to the fleece. By the '60s, it became a flat overlock stitch on the collar, just for decoration."