What We're Wearing
Espresso Is the Color of the Moment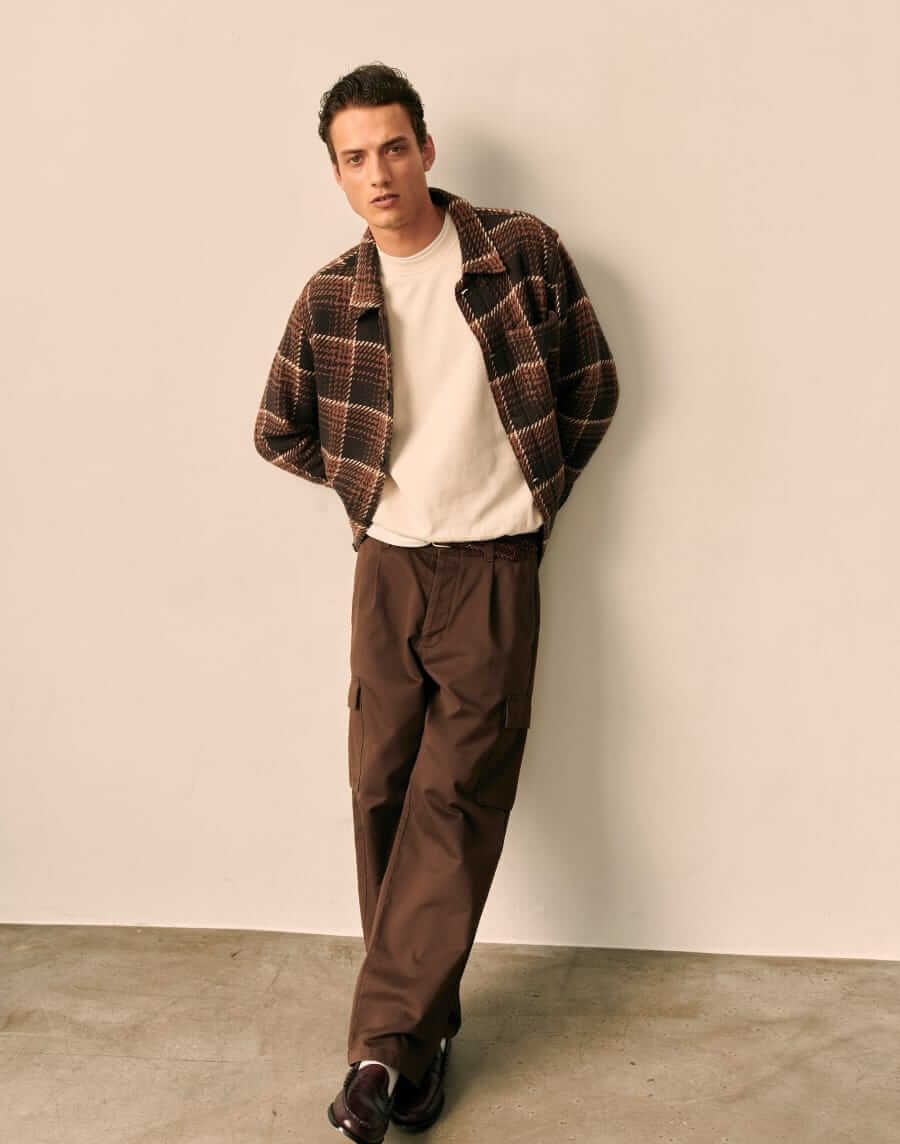 What We're Wearing
Espresso Is the Color of the Moment
We're literally putting the drip into this fit
It's deep and earthy. It's warm and comforting and rich ... look into a cup of dark brewed coffee, and you'll know what I'm talking about. Not the aroma or even the taste of roasted beans, but that particular shade of brown. Call it espresso, call it chocolate brown, maybe even mahogany. But the shade is definitely having a moment in menswear this fall. And it feels seasonal as hell. There's something about the way this classic color feels when worn amongst falling leaves and grey skies—it just works. And while the old-school hue harkens back to a more traditional time, the fit and details are anything but. Just look at the Italian leather walking jacket from Todd Snyder, cut with a relaxed boxy fit, or Madewell's updated take on pleated cargo pants. Of course, you don't want to be in full head-to-toe dark brown, so complement the color with shades of beige (think of it as the frothy crema on top of your espresso) or even a pop of navy blue. Finish it off with a scent that features floral notes accented with a caramel sweetness and a touch of spice—not unlike some really good coffee.
Your Caffeine
Inspired Fit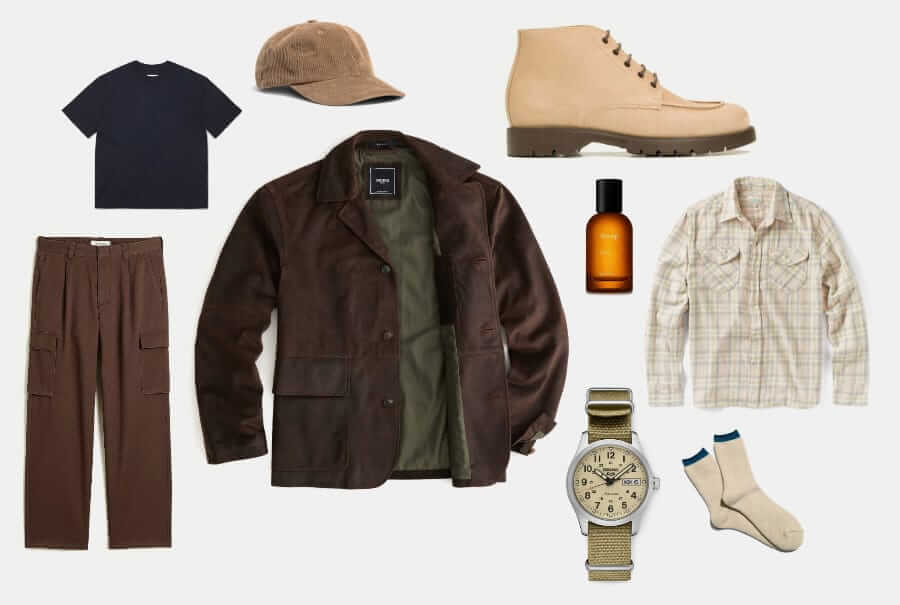 Your Caffeine Inspired Fit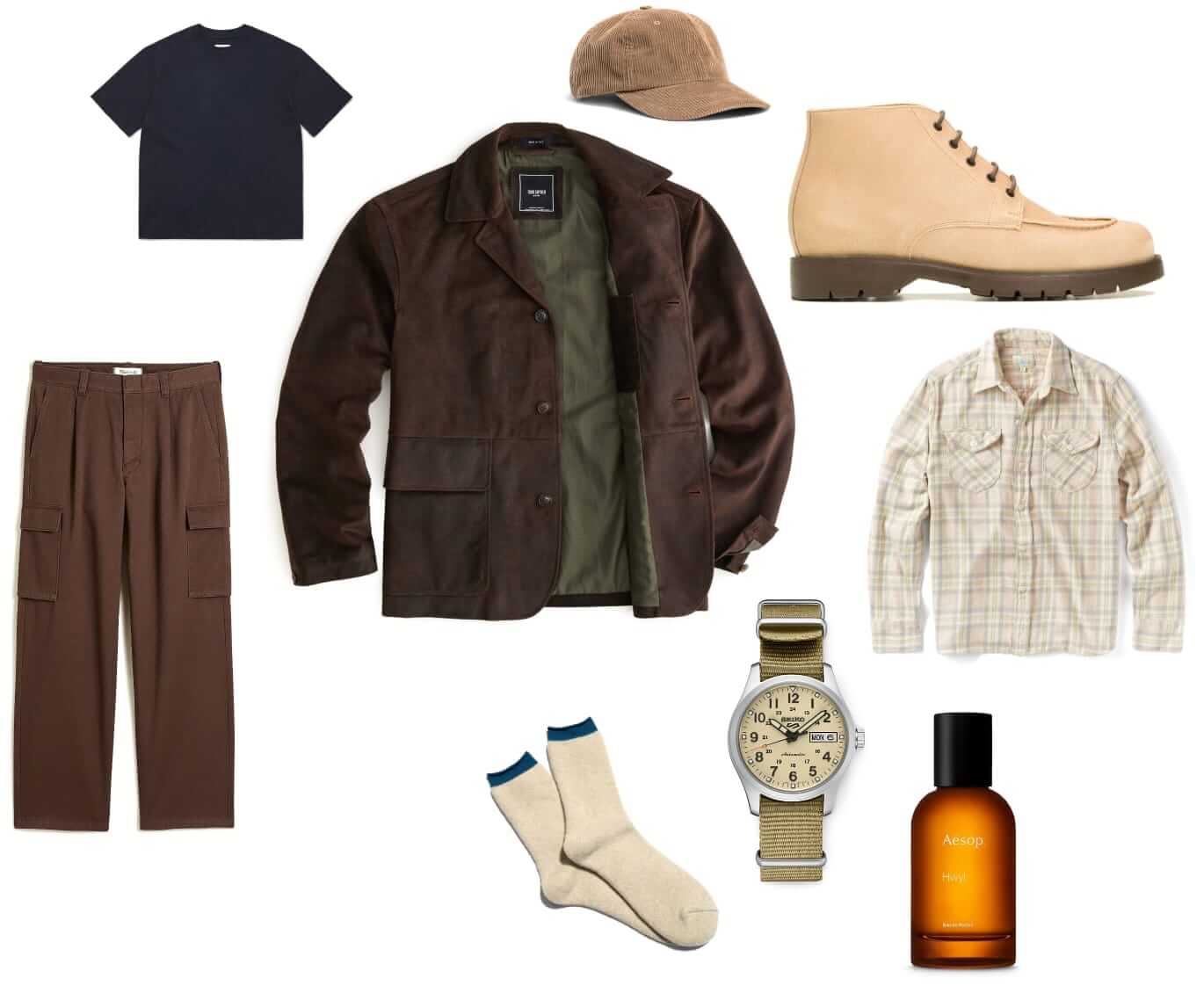 Oxal chukka boot,
$180 by Kleman
Washed flannel workshirt,
$188 by Wythe
Hwyl eau de parfum,
$145 by Aesop
5 Sports
SRPG35 watch,
$295 by Seiko
How Brown
"Feels"
According to psychologists, the color brown has an affect on our emotional state, by representing comfort, stability and family.