What We're Wearing
Tailgating Season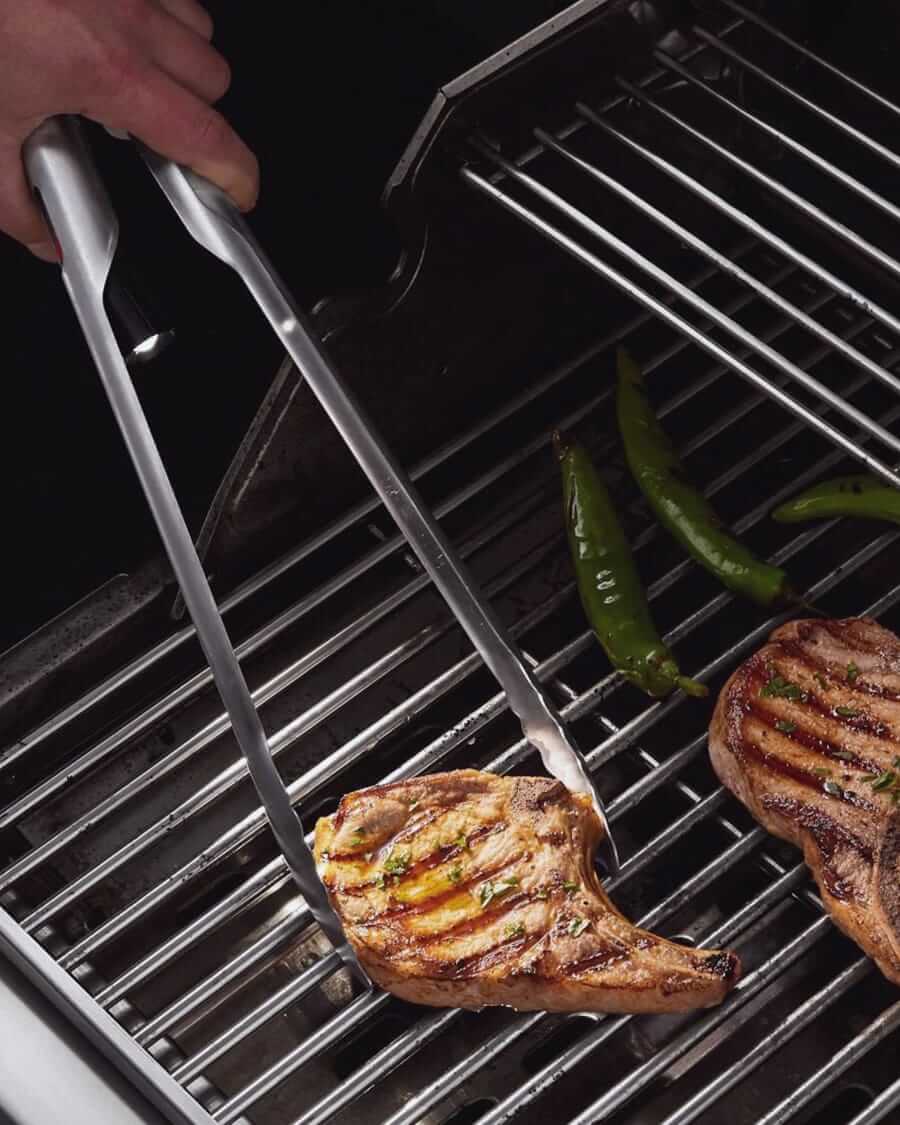 What We're Wearing
Tailgating Season
Dress for game day and a good time without looking like a slob
Tailgating season is finally here. It's a time full of promise, a time of relaxed revelry and team spirit, where we gather with friends in parking lots to drink, eat, and cheer on our team—be it our city's professional football team or our collegiate alma mater. Some might call it a sacred period, where temporary tent cities pop up in stadium parking lots across the country. A charcoal smoke haze fills the air, carrying laughter and good-humored trash talk, along with a few pig skins getting tossed around.
Sure, downing a bunch of beers and some fresh-off-the-grill burgers or hot dogs is a blast, but don't sleep on your style. You could just throw on a jersey and some sweats, but you're not in college anymore. There's a better way. After all, you might be seeing some people you haven't seen in a while. You could meet someone here. Why not throw on some comfortable, but stylish staples? Don your team's hat if you want, but keep the rest of your kit dark (no stains) and a little elevated. Some relaxed jeans, a cozy rugby shirt and a rugged vest will ensure you look good without trying too hard. Here's what we'd suggest, along with a few upgrades to make your tailgate all the more enjoyable.
Your Kit for
the Big Game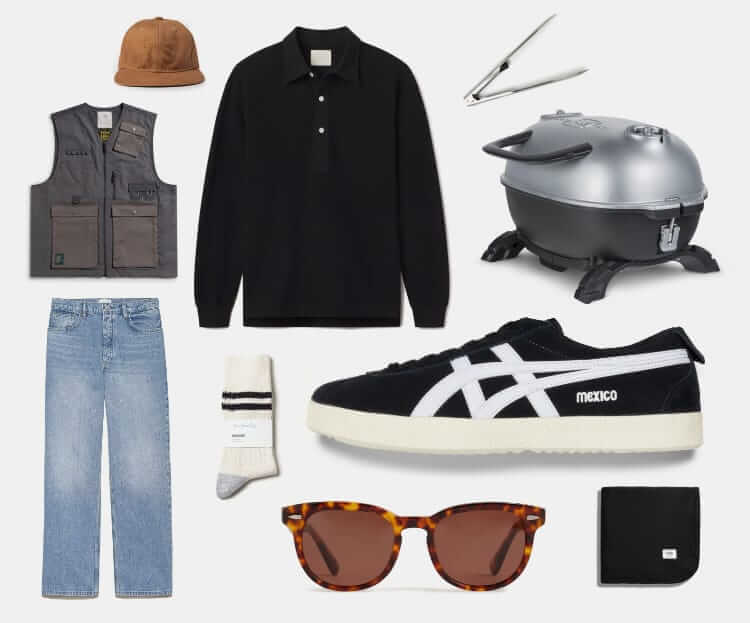 Your Kit for
the Big Game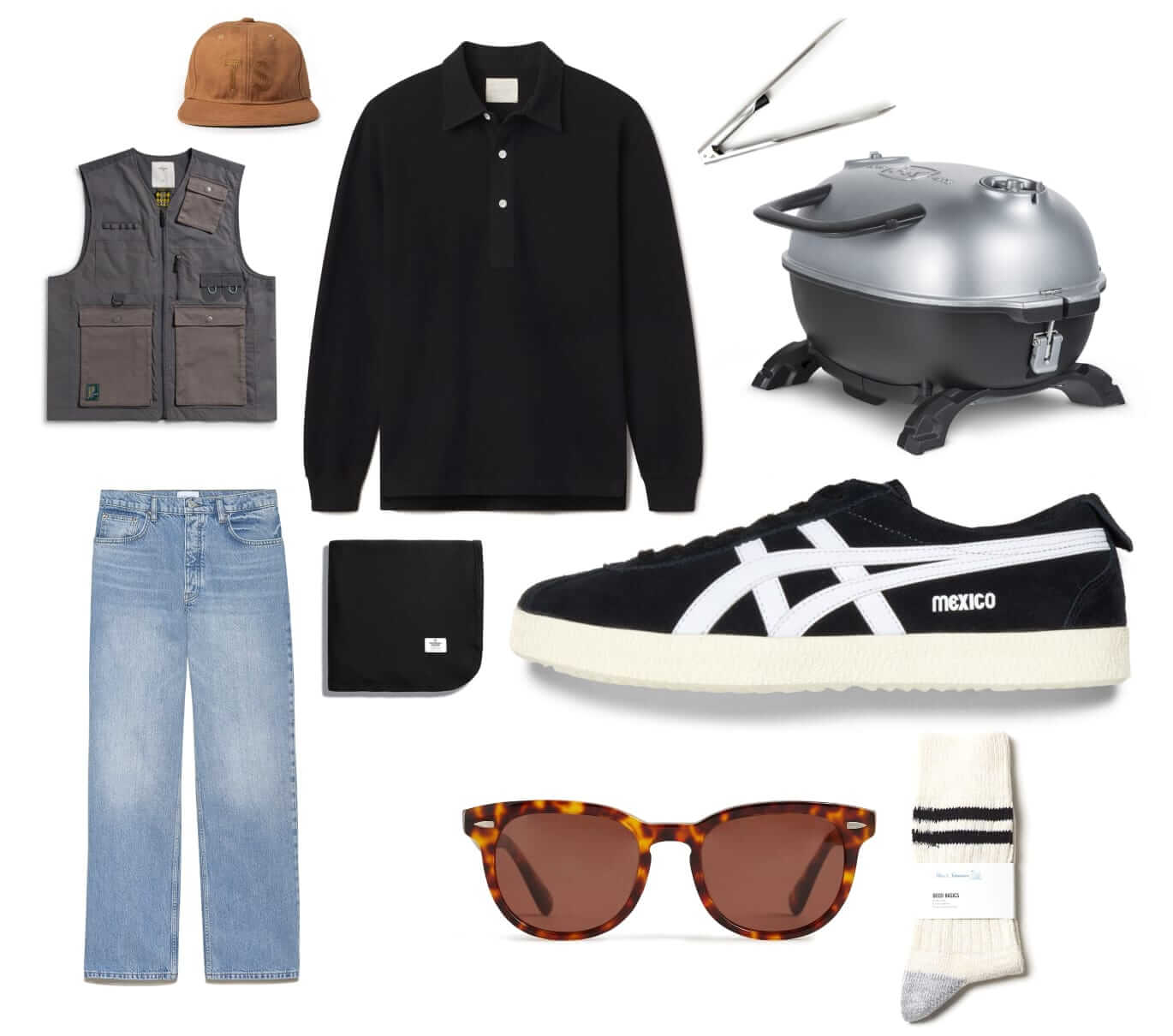 PKGo
tailgating grill,
$449.95 / $337.49
by PK Grills
Dock sunglasses,
$79.50 / $52.50 by J.Crew
Extra-wide leg jean,
$278 by Frame
As Old As
the Game Itself
At the first college football game—Rutgers vs. Princeton in 1869—well-heeled spectators sipped champagne from horse-drawn coaches parked on the sidelines. But by the 1950s, hot grills and cold beer replaced wicker baskets filled with wine bottles and sandwiches wrapped in wax paper.