What We're Wearing
At the Airport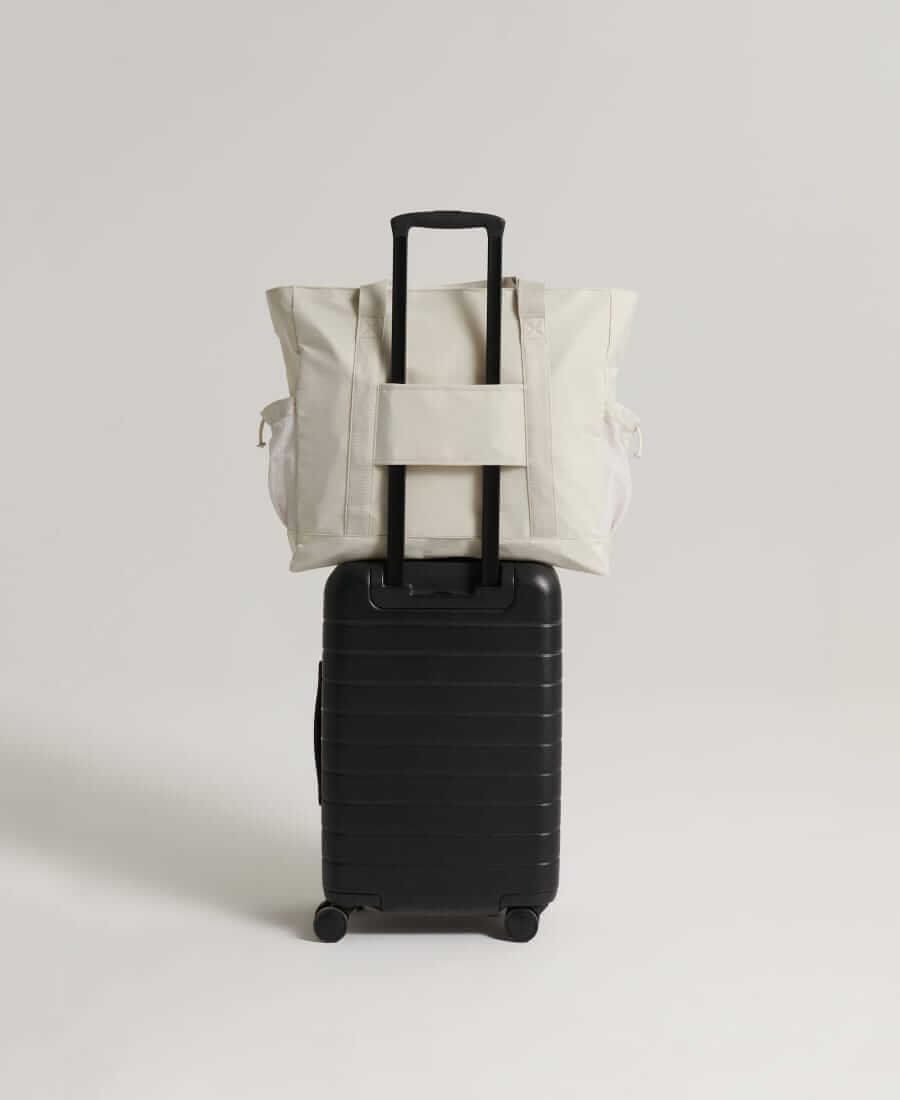 What We're Wearing
At the Airport
Dressing for style and comfort in the terminal
Flying is obviously no longer the glamorous mode of transportation it once was, but that's no excuse not to get a TSA-friendly fit off through the terminal. A cozy sweatsuit will always be a go-to; however, other options are equally comfortable and can be worn to a meeting straight off the plane. Traveling can be a pain—especially this time of year—everyone is going on vacation to escape reality, but we're here to help you with a fail-safe outfit as you fly to your next destination.
When getting ready for take-off, we suggest wearing layers because cabin temperatures are notoriously unpredictable. A lightweight work shirt or shirt-jacket is great because it's stylish, practical and makes for a comfortable blanket on the plane. A pair of suede Birkenstocks mean you can easily slip in and out of them—be it at security or in your seat. A rugged tote bag is the unsung travel hero because you can stash all your small essentials in there and it sits perfectly on top of your bag while rolling through the airport to find your gate number. A travel-size sanitizer keeps the germs at bay, and a nice moisturizing spritz is good to have on hand since the airplane air always dries out your skin. Here's to not sacrificing style on your next plane ride, and maybe you'll score that elusive upgrade.
Your Airport Kit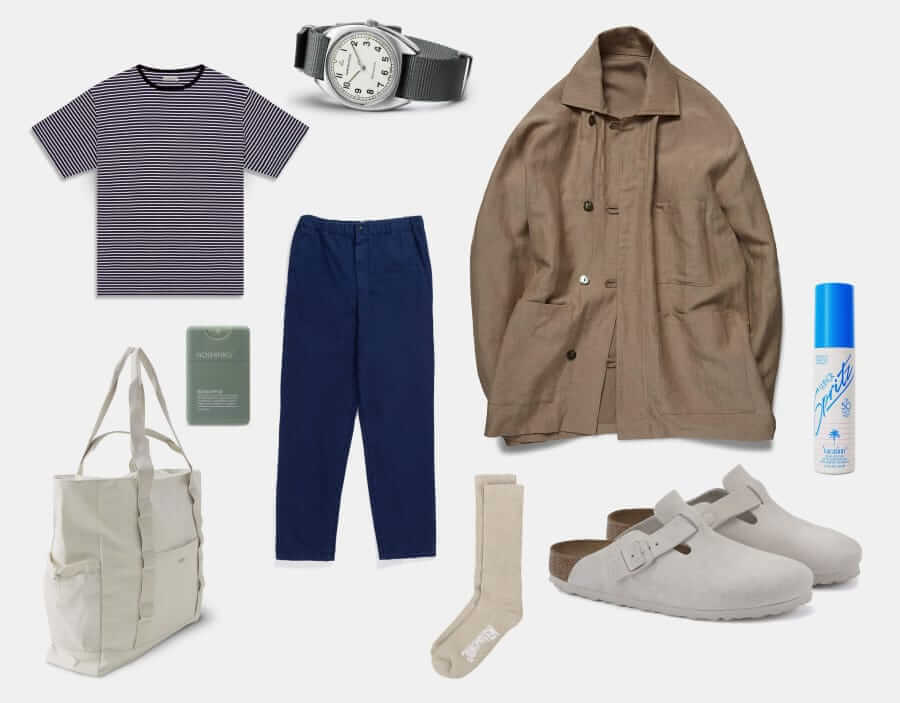 Your Airport Kit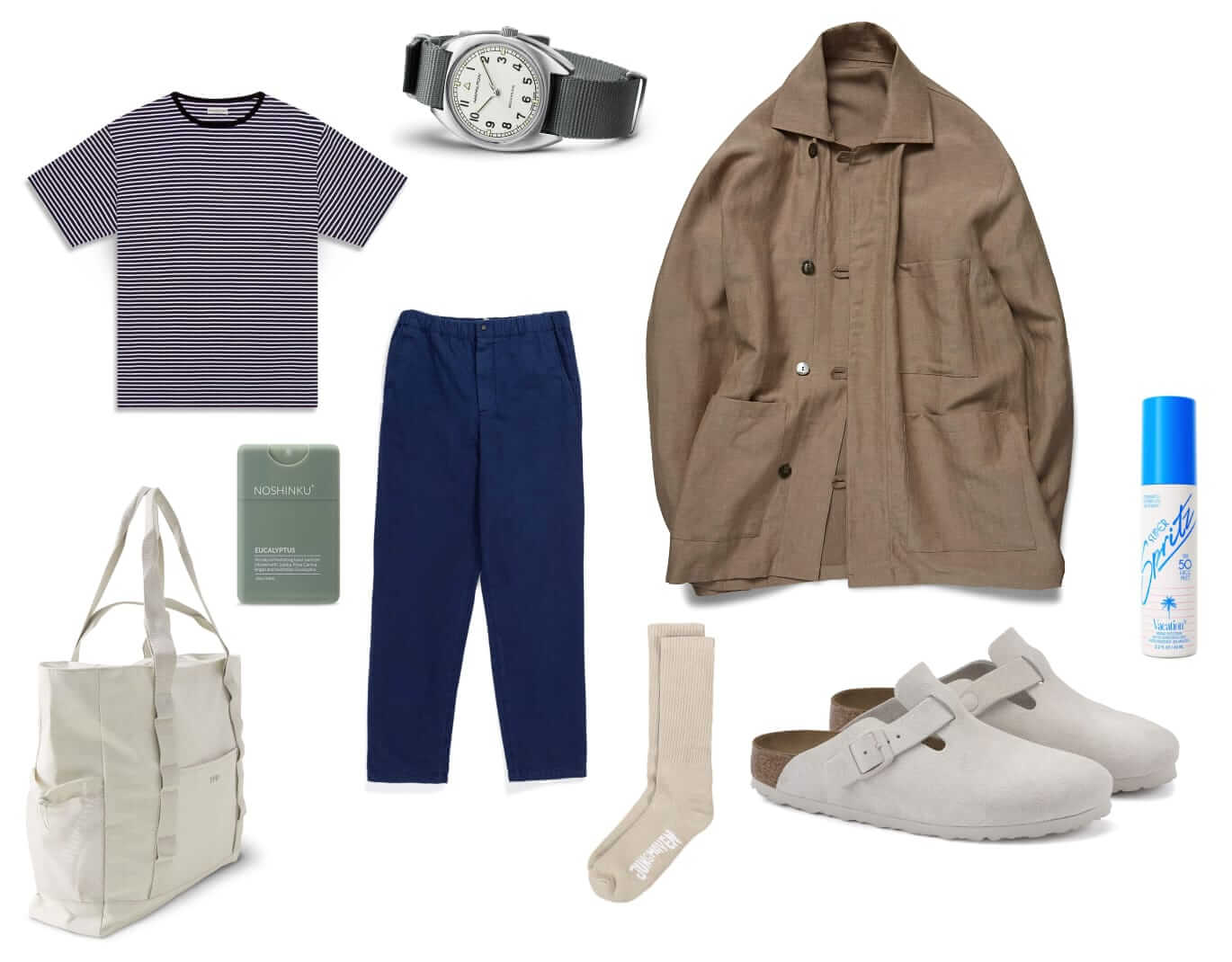 How did
the dopp kit
get its name?
Charles Doppelt patented the idea of "Dopps" in 1919 and advertised them locally before signing a contract with the U.S. Army during WWII. Once a gift for young men as they grew from adolescence to adulthood, a dopp kit is still an essential for gentlemanly travel.
Zip dopp kit, $295 by Shinola