Keep the
Water Warm
A lot of guys believe to really feel clean, you've got to scald your skin under the blast of near-boiling water. This is not the case, as any dermatologist will tell you. It not only dries out your skin but can also cause redness and irritation. Go for soothing warmth, not scalding temperatures ... at least for the first few minutes of your shower (more on that later).
Start With
the Hair
You don't need to wash your hair everyday—that will just strip it of moisture and natural oils. And you don't even need to use shampoo—just conditioner. Try co-washing for a day or two and notice how different your hair looks, feels and behaves after you towel it off. It's less brittle, less frizzy. Your hair has an instant, nice shine to it and the perfect malleability for styling.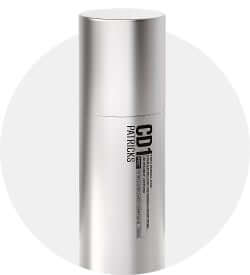 Stimulating & Thickening conditioner,
$46 by Patricks
Shave
(If You Want)
Currently, I'm not shaving with a razor and shaving cream all that much. I'm a full-time beard trimmer guy these days. But those who do shave know to do it after a shower, since the steam softens the facial hair and the moisture helps decrease irritation. So why not do it in the shower? It's as close to a barber's hot towel shave as you can get at home. And it makes clean up a whole lot easier. Just make sure to outfit your shower with a fog-free mirror.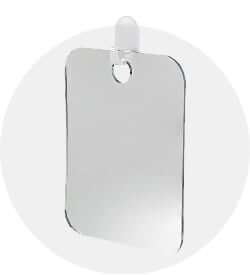 Deluxe anti-fog shower mirror,
$14.99 by The Shave Well Company
Really
Lather Up
Do you use a washcloth? A loofah? Or go commando and take the bar of soap right to your skin? Either way, really lather up and wash yourself, don't skimp on areas like your pits and privates. This is why you're here—to get clean. And if you're using a wash cloth or loofah, now's the time to scrub down and exfoliate the skin.