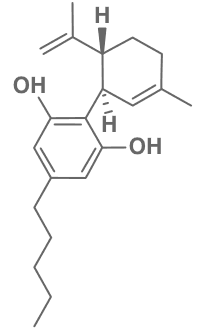 There's been a handful of movies and TV shows where some guy pops a pill and gets superhuman abilities and enhanced mental acuity. This isn't that kind of thing. What we're talking about is an all-natural drug that will keep you relaxed and free of stress. It makes it easier to sit through a dull meeting or listen to your boss's bullshit. In general, it just makes your day better, which in turn, makes you better.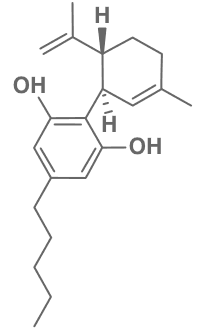 What is this secret weapon? It's called CBD (officially Cannabidiol oil) and it's the cannabinoid cousin of THC—the psychotropic chemical compound found in marijuana. And while CBD lacks the colorful high (and bouts of paranoia) commonly associated with regular weed, recent cannabis research has identified CBD as the component responsible for a great deal of marijuana's medical benefits.
The World Health Organization [PDF] recently found CBD effective in treating epilepsy, Crohn's disease, anxiety and depression along with general inflammation and pain. It's been noted to improve the quality of your sleep over time and even believed to help with tobacco and other forms of drug addiction. And further good news: after reviewing multiple studies, the WHO concluded that "In humans, CBD exhibits no effects indicative of any abuse or dependence potential."
So it's safe, effective and totally legal. While you can get the oil in dropper bottles, we prefer the gummy and chocolate varieties. And we can say that when they're kept in your desk drawer, they come in handy on a dull Monday morning or a particularly rough Wednesday afternoon. They're available in a range of edible options as well as dosage options. Pop one, wait a bit and sink into the soothing feeling that comes over you. Suddenly, it just got easier to do your job.
A Closing Note
Because it's so safe and side effects are minimal, we see no harm in trying CBD. But be mindful of the dosing, especially starting out. Also keep in mind that due to the nature of hemp products, CBD oil might trigger a positive drug test.
Volume 10 // 2018
31 Days is back ... And 2018 marks its tenth iteration. When we started this a decade ago, we never imagined that these daily guides to being better men would take off and become one of Valet.'s most popular series of all time. So thank you for your continued support and belief in our mission. This year, we're focusing on productivity—ways in which you can streamline and improve your days to make your job less stressful, your work more efficient and your life run just a bit more smoothly. It's time to raise your game.