The Best Men's White Denim at Any Price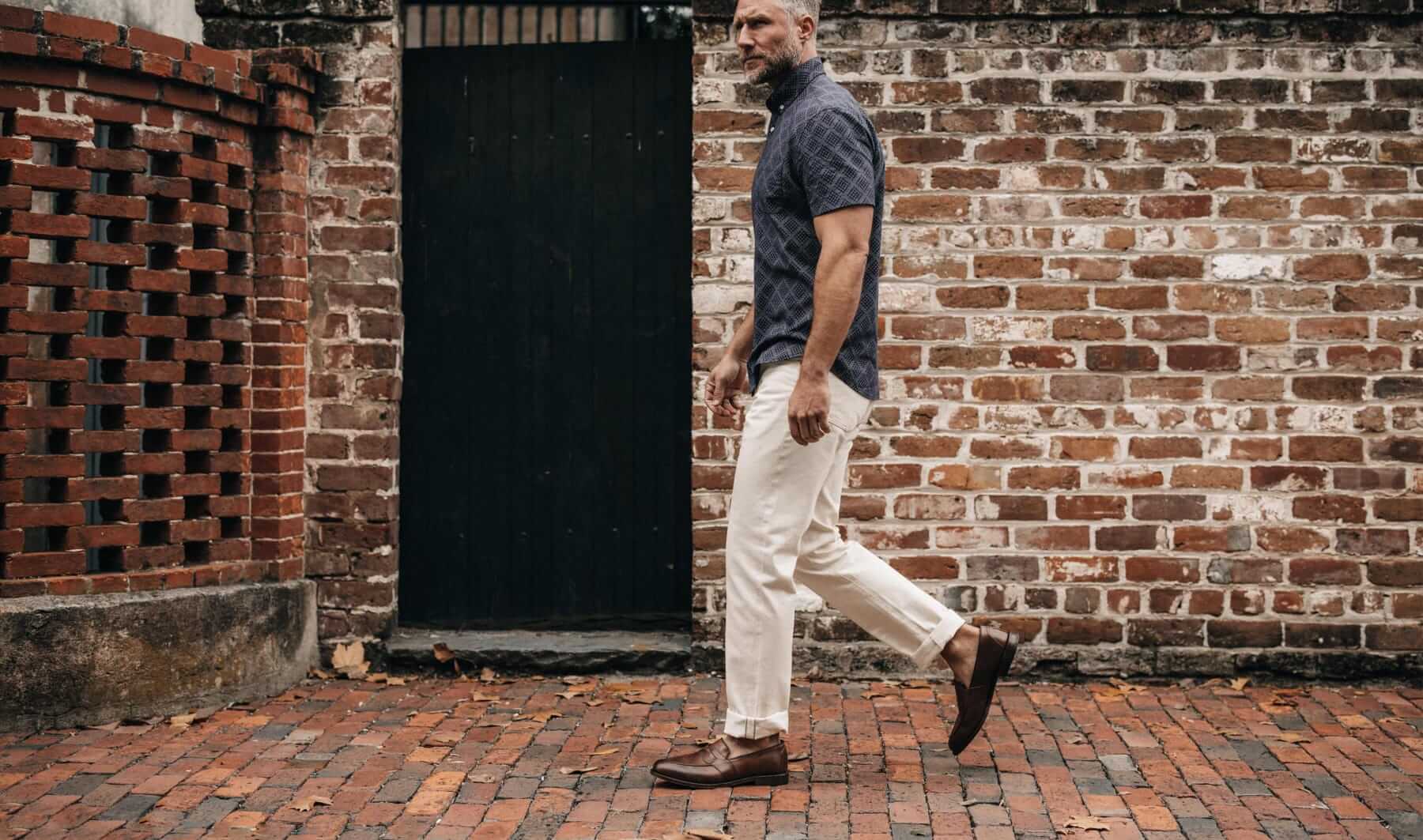 The Best Men's
White Denim
at Any Price
The neutral jeans can be sported well past Labor Day
It's clear we're living through a no-holds-barred era of menswear. The old rules don't really apply anymore and you can wear whatever you like. But even in this newfound freedom, it's hard to shake old habits, so let us just put this out there: You can (and should) wear white denim all year long. As Labor Day approaches, let this serve as a reminder not to pack them away, but to consider buying a fresh pair. Because some crisp white jeans just might be the coolest you can wear, no matter the forecast.
Of course, they look good with your billowy camp collar shirts and sandals. But as the summer weather transitions into fall and even winter, wearing white denim has a cool, knowing vibe. It's at once relaxed yet elegant. Plus, sporting such a light pair in the cooler months has a badass quality—after all, the season is rife with inclement weather. Plus, you'll find that white jeans in winter has the ability to lift your fit out of what could be a somewhat flat, overly dark look. Especially since most of us lean towards moody colors once it's cold out, right?
But that's what makes these so adaptable. They're just jeans. So you can wear them with nearly anything: A light blue button-down with black loafers? An easy winning look. A knit polo and some fisherman sandals? A killer combo. And as the mercury starts to dip, start pulling on some sweaters and swap the sandals for a pair of chunky brown boots. With next to no effort, you'll have an outfit that looks intentional and pulled together. Have we made a compelling enough argument here? If so, we've rounded up the very best white jeans from brands big and small in a range of prices. From washed and worn-in options to classic selvedge styles that will require some breaking in, you've got plenty to choose from. Pick a pair and wear the hell outta them. Now, next month and all winter long through to next spring.
The Best
White Denim in 2023
Men's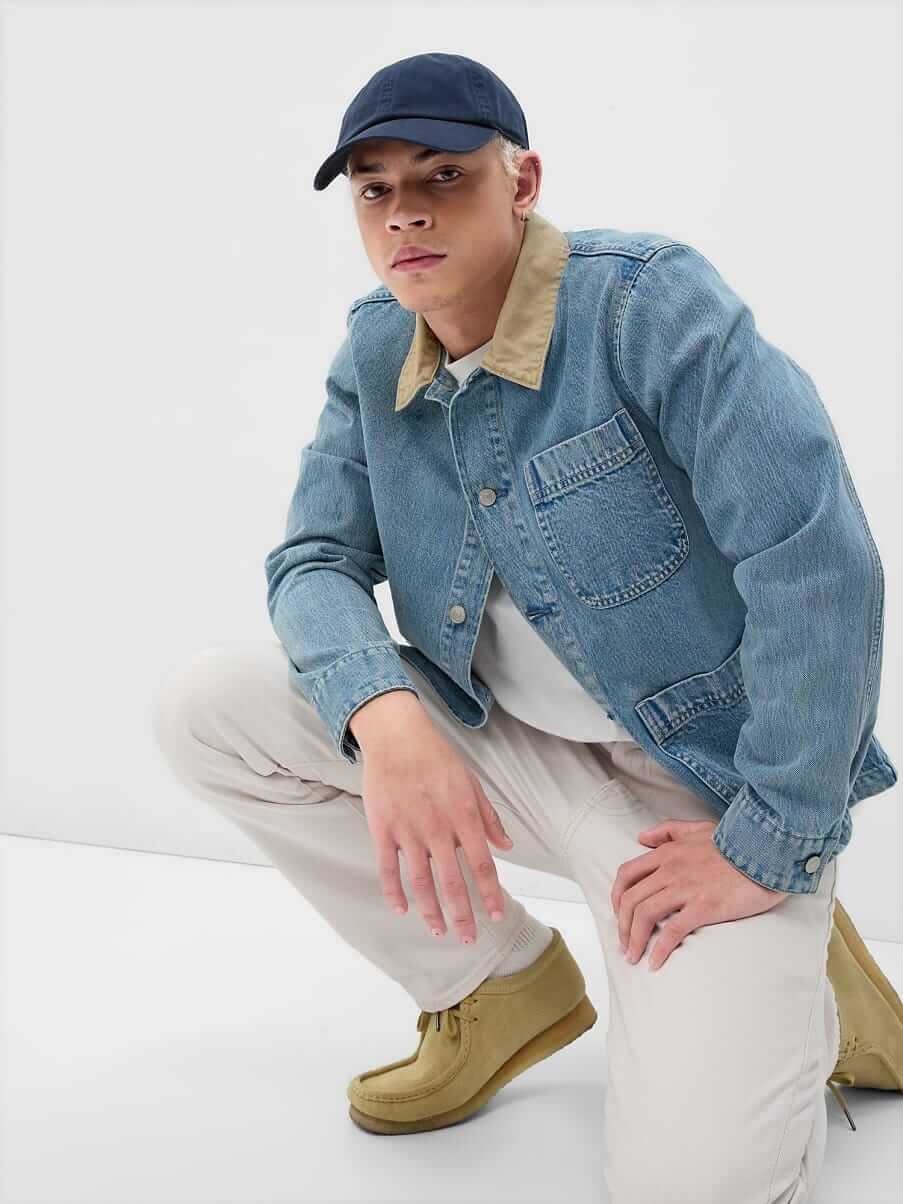 Straight-fit jean,
$79.95 / $47.97 by Gap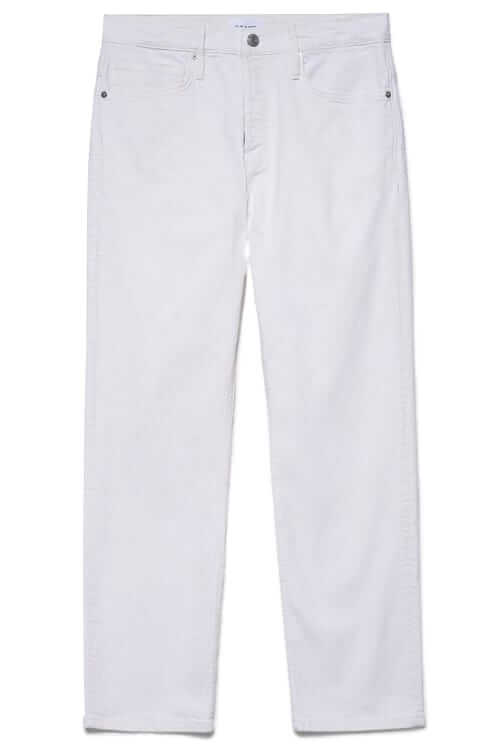 Straight-fit jean,
$228 by Frame
1991 straight-fit jean,
$168 / $79 by Madewell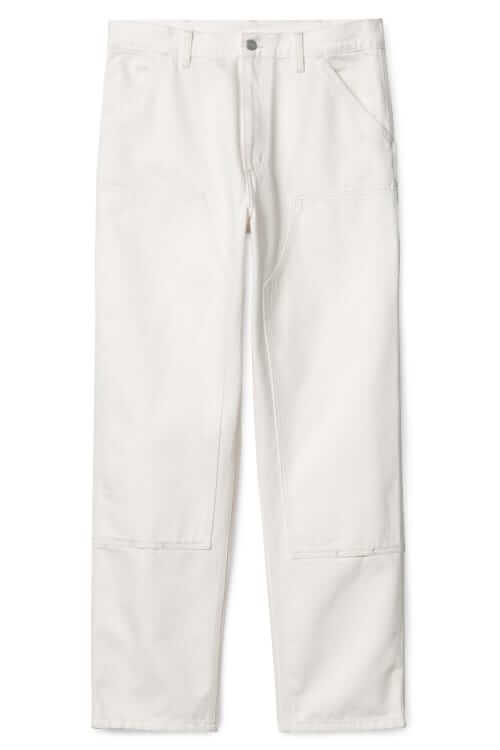 Double knee jean,
$138 by Carhartt WIP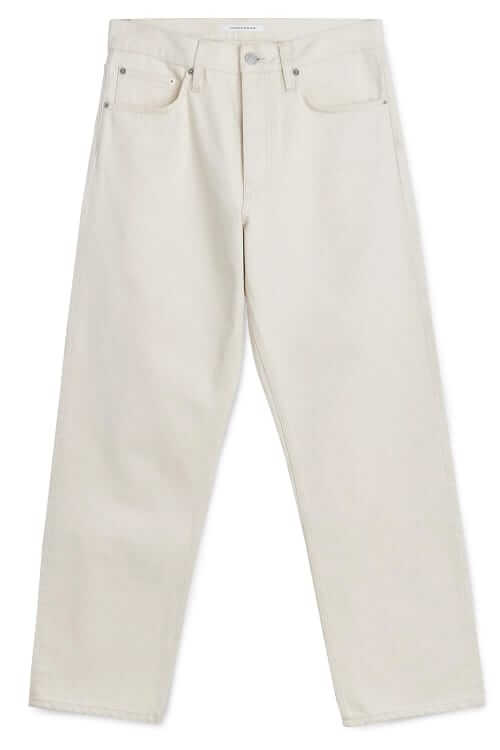 Loose-fit jean,
$178 by Sunflower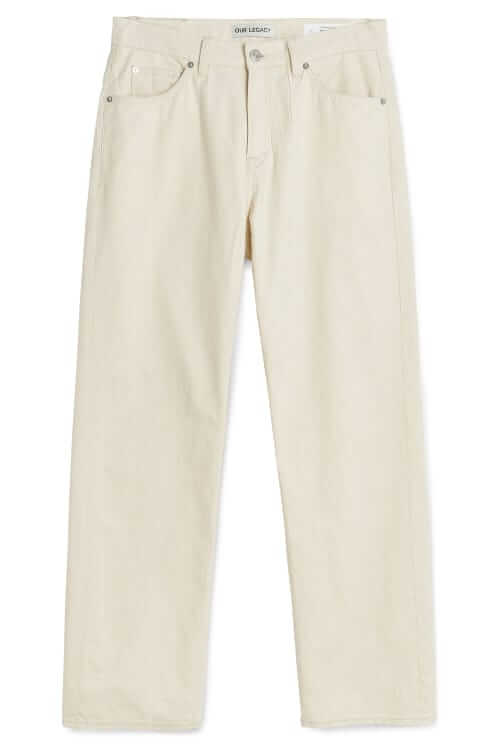 Formal cut jean,
$405 by Our Legacy
Keep 'Em Fresh
Are your white jeans stained or a tint of yellow? Treating either by hand can be a bit tedious. That's where this oxygen boost from Branch Basics works wonders. Toss in a scoop with each load of laundry, and it rids any stains from white clothes and freshens up the dark ones. It's plant and mineral-based, biodegradable and fragrance-free, so you don't have to worry about your skin getting irritated.
Oxygen boost,
$22 by Branch Basics