The Best Shadow Plaid Flannels at Any Price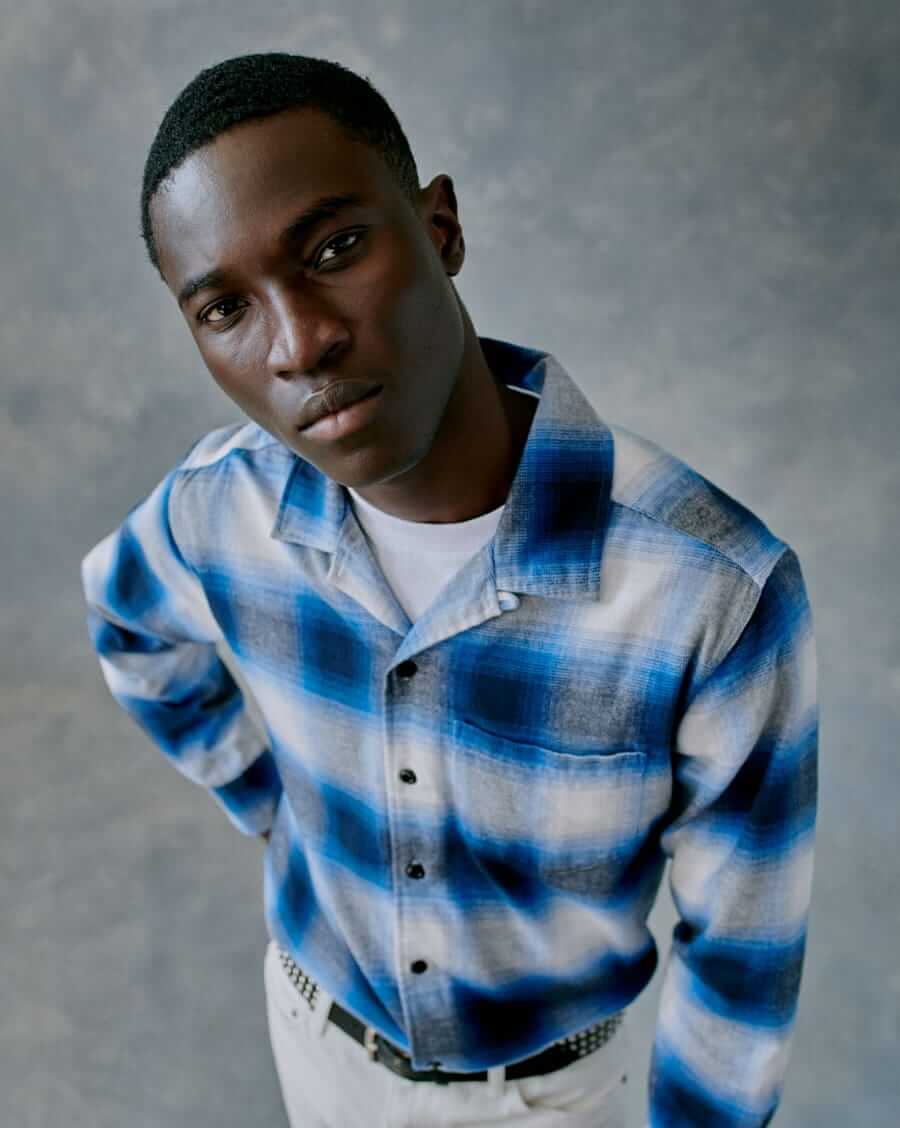 The Best Shadow Plaid Flannels at Any Price
The subtle '90s plaid print is back hotter than ever
The flannel shirt is a bonafide autumnal staple. A hardwearing wardrobe workhorse—the very definition of a "layering piece" for colder weather. Something of a sartorial contradiction, the shirts are rugged and durable, and yet soothingly soft and warm at the same time. And while they've always come in ranges of color and checked patterns, right now we're seeing a resurgence in the ombré plaids popular in Western shirts and vintage flannels from the 1990s. Also known as "shadow plaids", they come in a range of colors but all share the same hazy gradients that give them a soft, laid-back vibe.
Let us just try to count all the ways you can wear one. Buttoned all the way up for a sleek, modern vibe? Sure. Tucked into your favorite worn-in jeans? Of course. Pulled over a loose T-shirt or thermal, with a pair of Dickies or cargo pants? Why the hell not? There are all sorts of styles to try, from hardwearing chore shirts to more tailored button-downs. The best ones right now are unapologetically flannel—with warm, nubby woolen textures and slightly roomier cuts that make them ideal for layering. Here are a few of our favorites.
The Best Flannels
for Men in 2023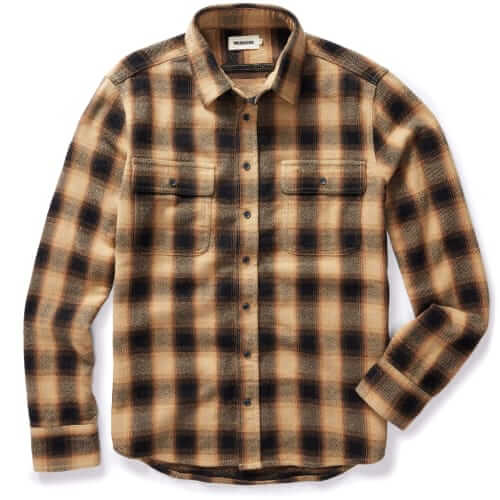 Ledge flannel shirt,
$138 by Taylor Stitch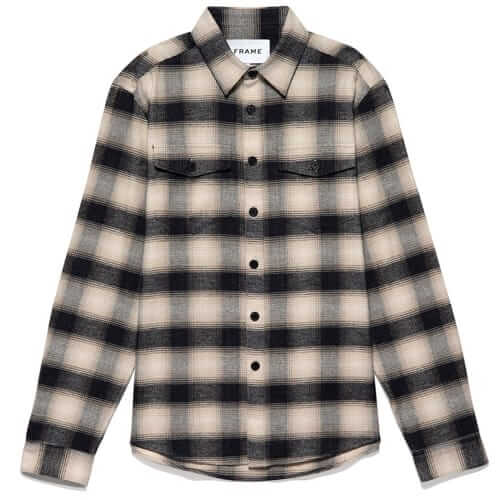 Plaid flannel shirt,
$228 / $160 by Frame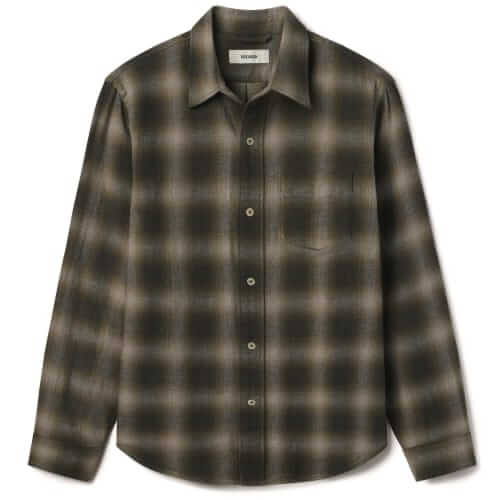 Pacific one pocket flannel shirt,
$138 by Buck Mason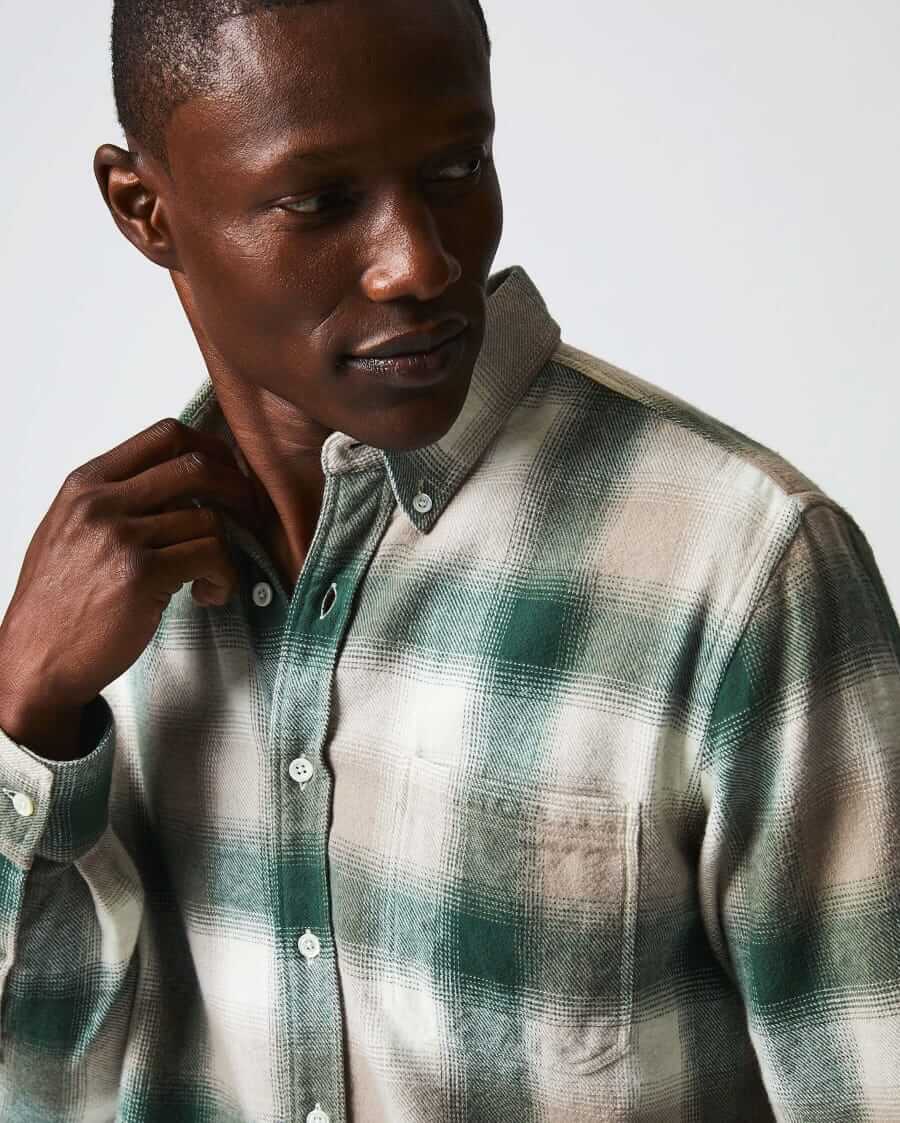 Plaid Tuscumbia flannel shirt,
$248 by Billy Reid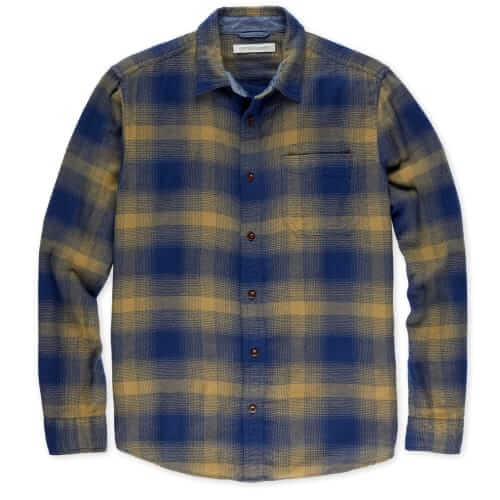 Transitional flannel shirt,
$138 by Outerknown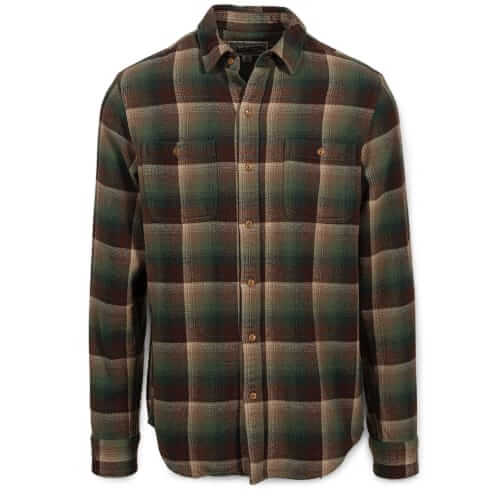 Plaid flannel shirt,
$80 by Schott NYC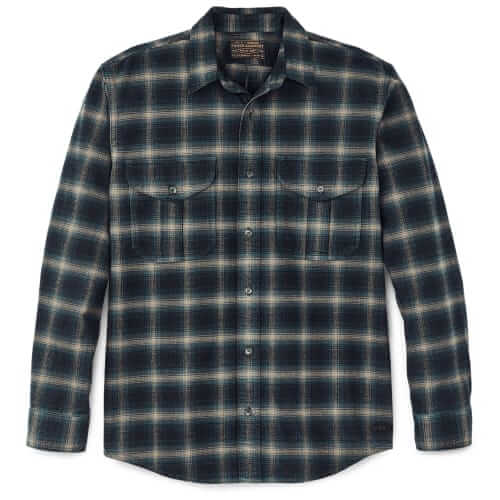 Alaskan guide flannel shirt,
$145 by Filson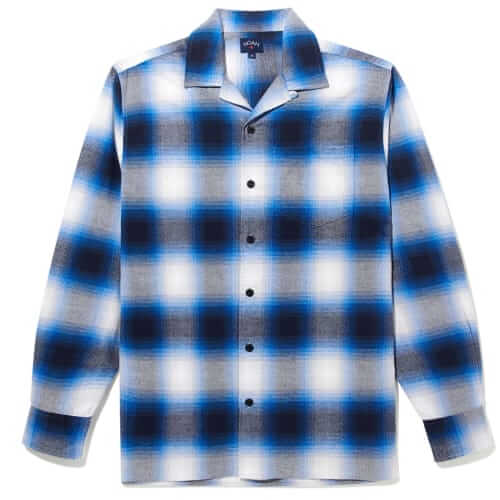 What helps Noah's flannel stand apart from the pack is the camp-style lapel loop collar.
Shadow plaid flannel shirt,
$198 by Noah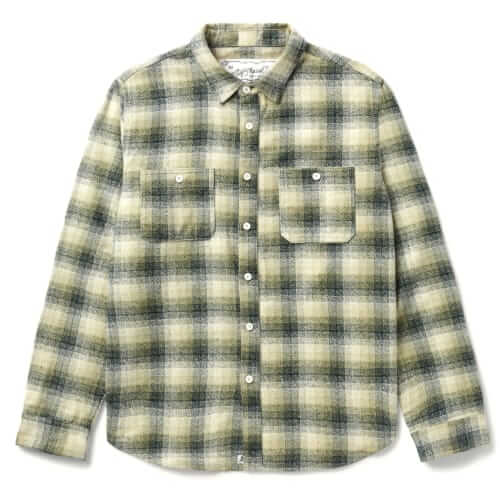 Shadow plaid flannel shirt,
$240 by One of These Days
Where Did "Flannel"
Come From?
While the origin of the word "flannel" is debatable, it likely came from the Welsh word gwlanen, meaning "woolen cloth". Due to the differentiation in sound, some suggest that it derived from the Old French word flaine, meaning "a kind of coarse wool".
What to Look For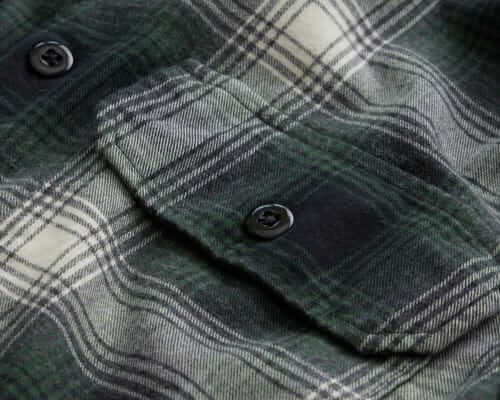 Since they can sub in for outerwear, you want something substantial—that means a thicker fabric, sturdy buttons and quality stitching. And that soft, fluffy texture? It's created by running a fine metal comb over the fabric (before or after weaving). Flannel shirts may be left without brushing, completely brushed, or even brushed on select sides for extra coziness.