What We're Wearing
Fall Date Night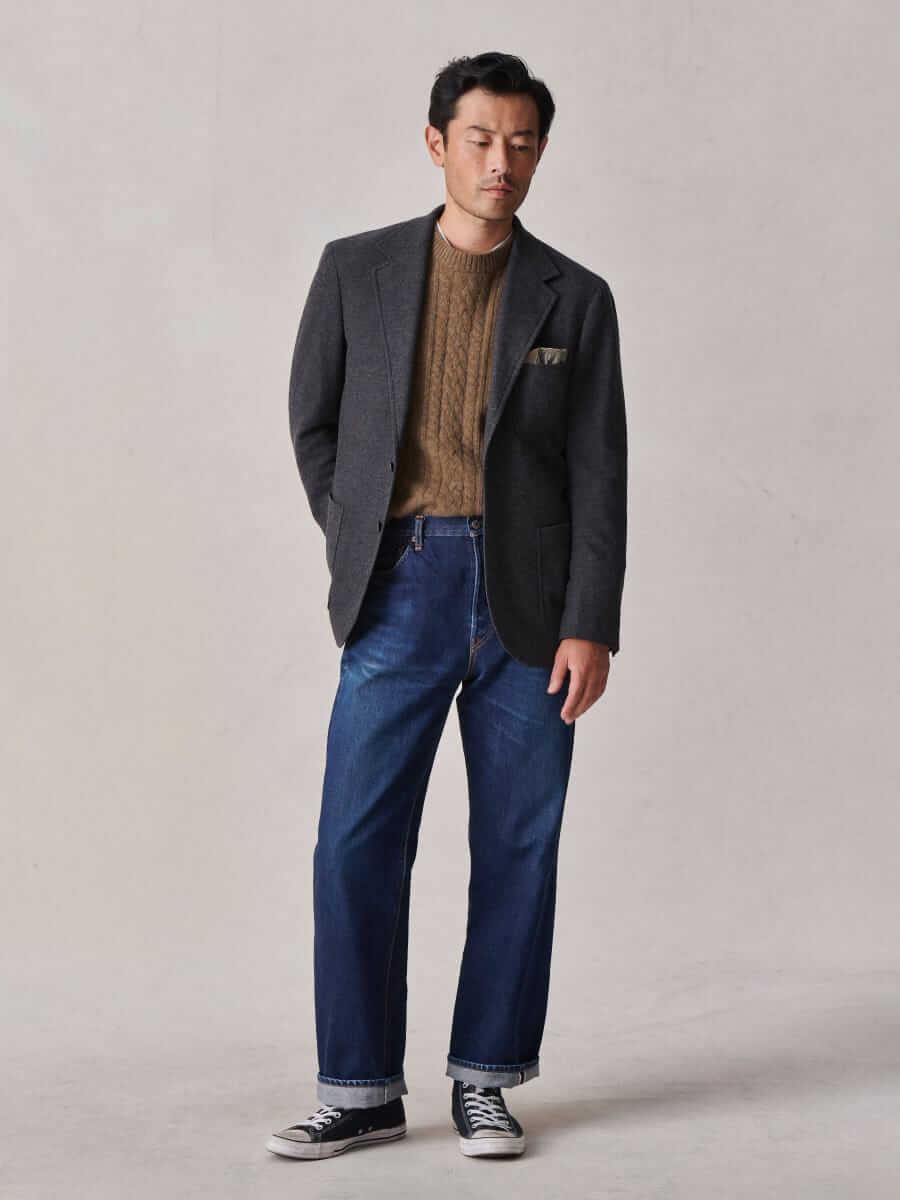 What We're Wearing
Fall Date Night
A relaxed outfit built to impress
Autumn provides an ideal backdrop for date nights and weekend outings, doesn't it? Don't pass up the opportunity—the crisp weather and changing leaves automatically set an easygoing, romantic tone. Fall is a transitional season, so let your wardrobe do the same with a few adaptable essentials. The key is to look presentable and put together, but still casual. A classic oxford is a safe choice, and then layer it with a cozy sweater. Or consider swapping out both for a light turtleneck, especially in the evening. Round out the look with some ruggedly handsome jeans and a pair of suede loafers. Of course, a wool blazer is the ideal layering piece, especially if you decide on an after-drinks stroll. Don't forget a unique fragrance. It's the finishing touch that not only ensures you smell good but also gives you something to talk about when your date inevitably leans in and asks what you're wearing.
Your Fall
Date Night Fit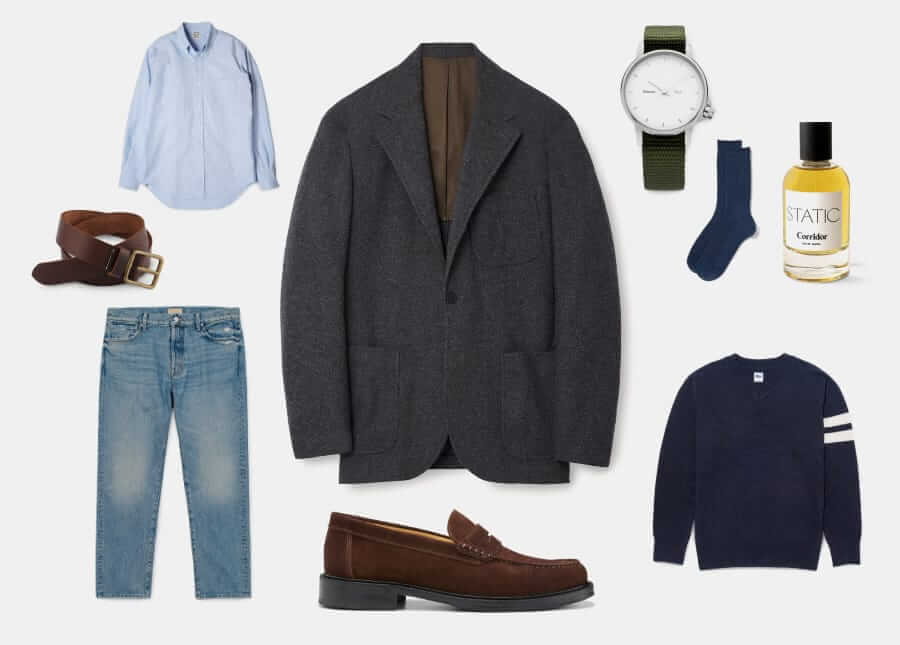 Your Fall Date Night Fit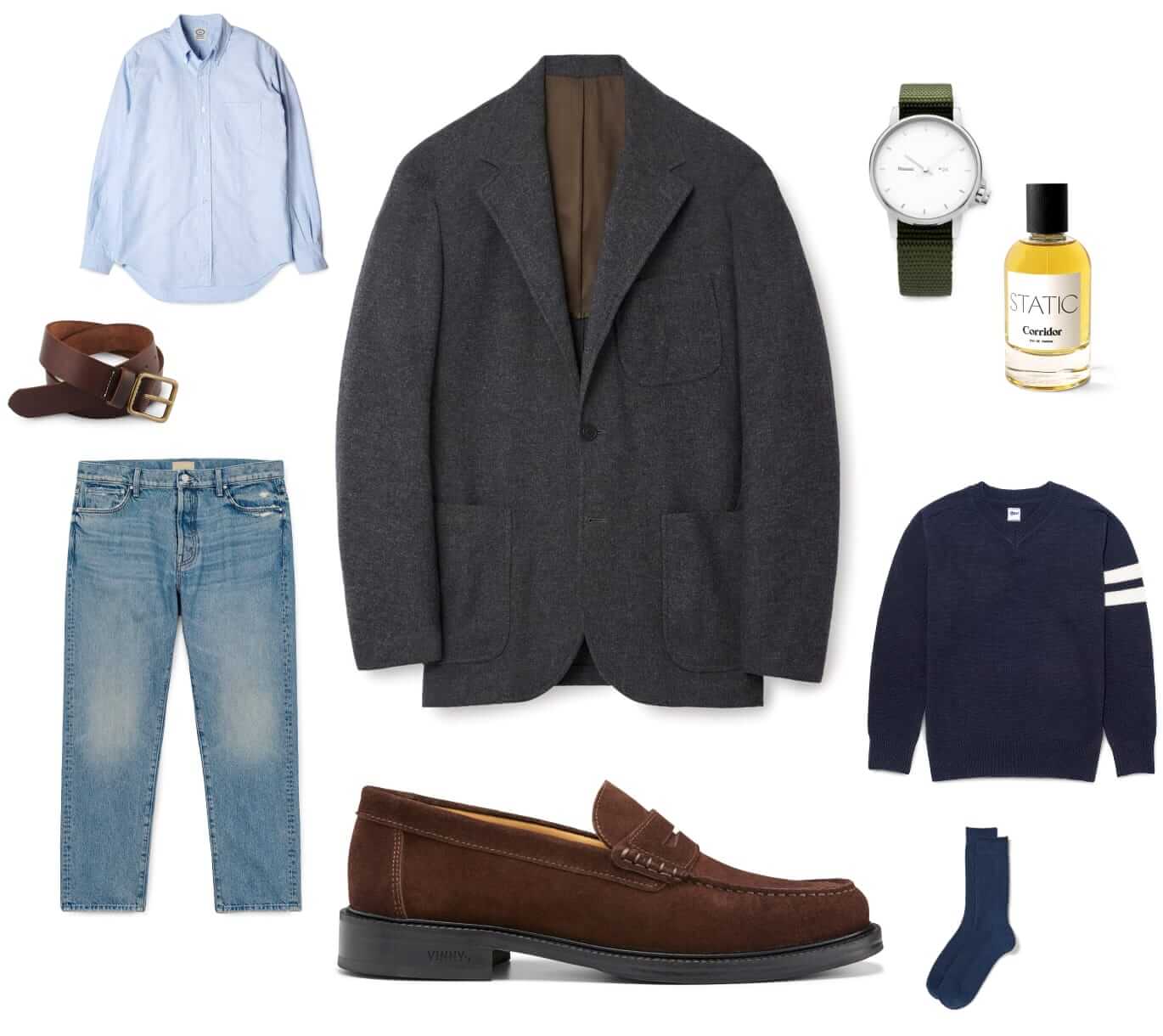 20
Minutes
According to a recent survey, this is how long it takes the average American to know if they want a second date. First impressions are everything—you could meet your potential life partner in those 19 minutes!