What We're Wearing
Outdoor Workouts
What We're Wearing
Outdoor Workouts
Breezy activewear for a sunny sweat session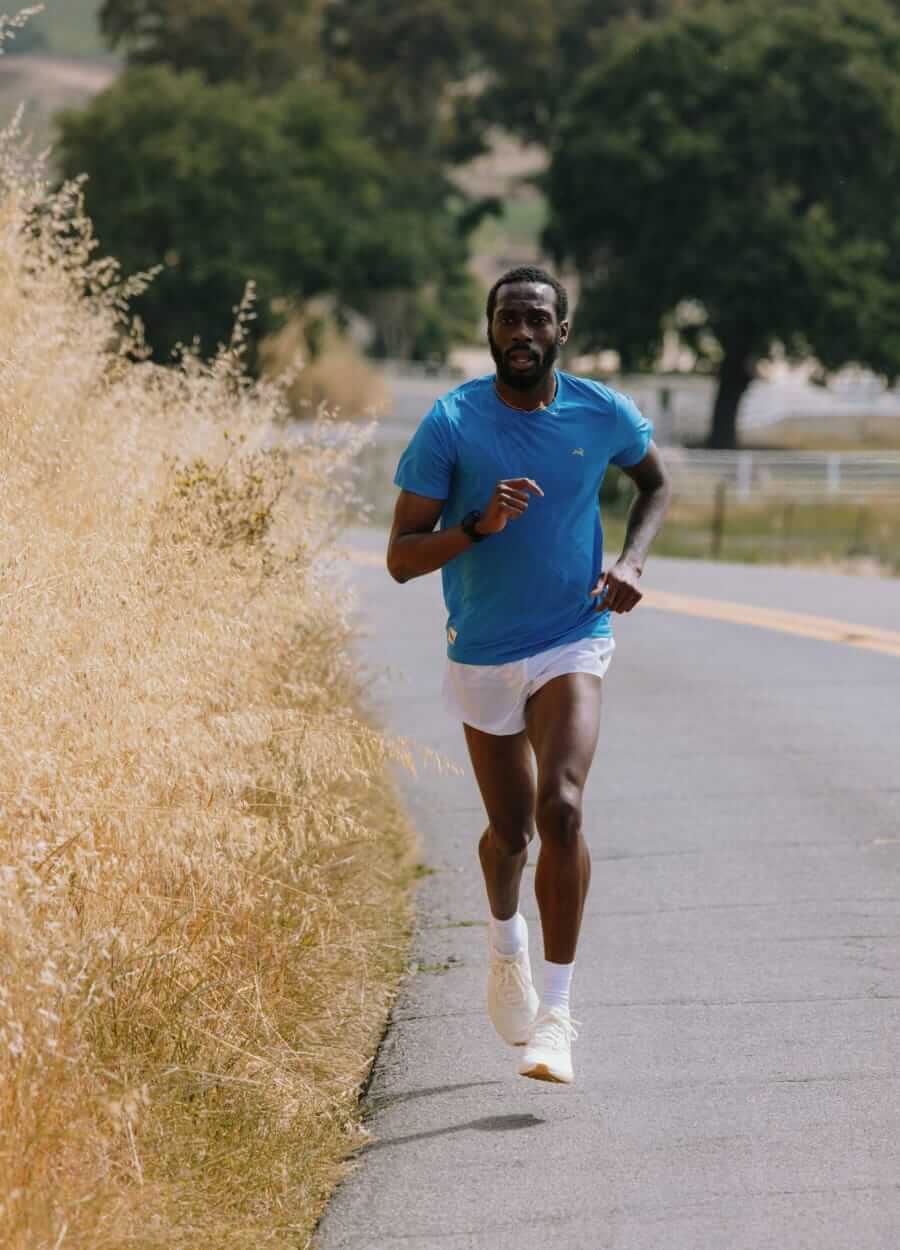 If you're going to work up a sweat, exercising outdoors is the best. You get the same boost of confidence and a shot of endorphins, but you also get fresh air and no membership fees. Who doesn't enjoy crouching over to catch your breath while people-watching after finishing some sprint intervals? Also, soaking up the sun's natural Vitamin D feels a whole lot better than huffing and puffing under fluorescent lights, or asking a stranger if they're done using the leg press, only to get a shoulder shrug as an answer.
After an open-air workout, you're usually not going straight home, either. You're probably running some errands or picking up a smoothie or well-earned breakfast. So, you need performance gear that will also look great wandering down the sidewalk. Opt for solid classics, cut for movement, and made from breezy, sweat-wicking materials. Some chunkier shoes, like these from HOKA, are perfect for hiking or any other training done on natural terrain. And if racing-inspired sunglasses aren't your style, these classic flip shades are optical frames that double as rugged sunglasses—the polarized lenses will cut glare on bright days. Lifestraw's collapsible water bottle not only packs away nicely post-training, but it actually allows you to drink clean, filtered water from practically any source thanks to its membrane microfilter. So incorporate these smart, durable pieces into your workouts this summer and stay looking (and feeling) as cool as possible.
Your Stylish Fitness Kit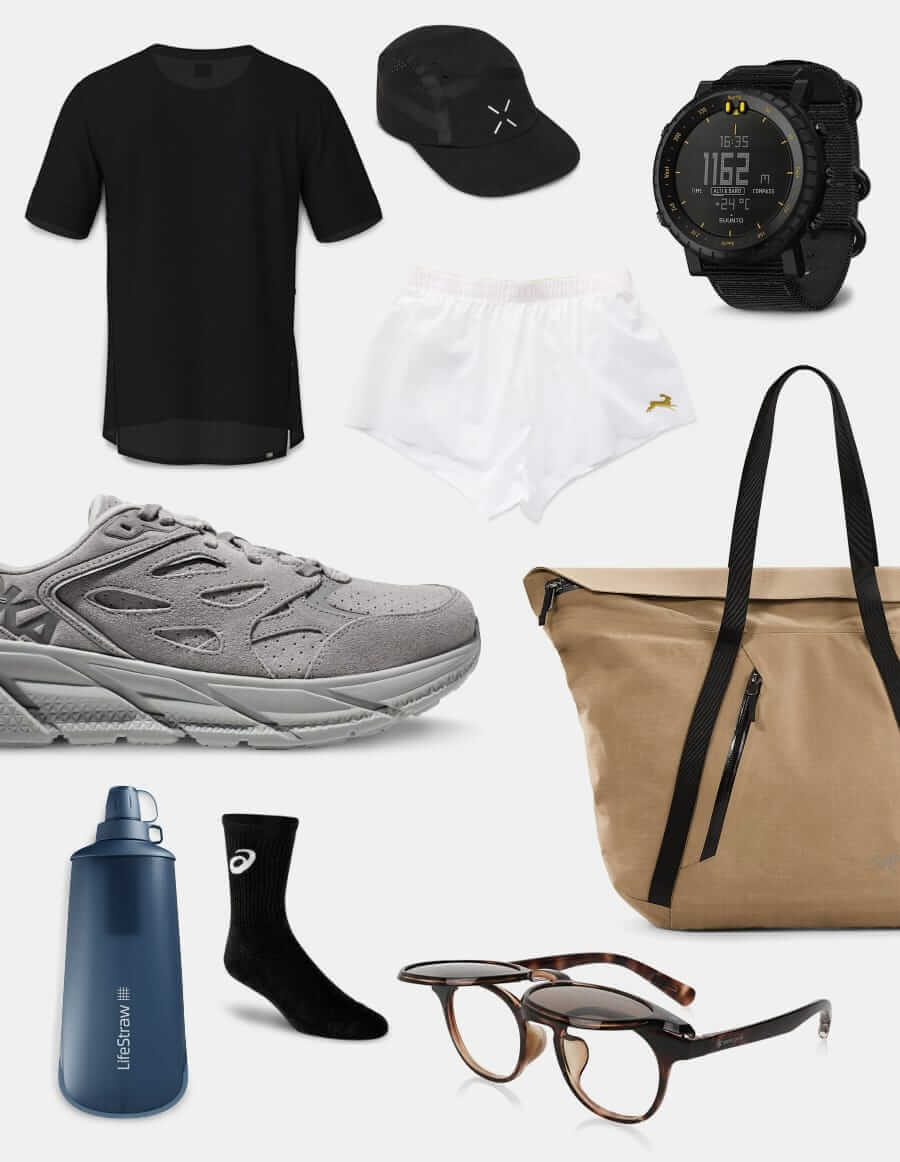 Your Stylish Fitness Kit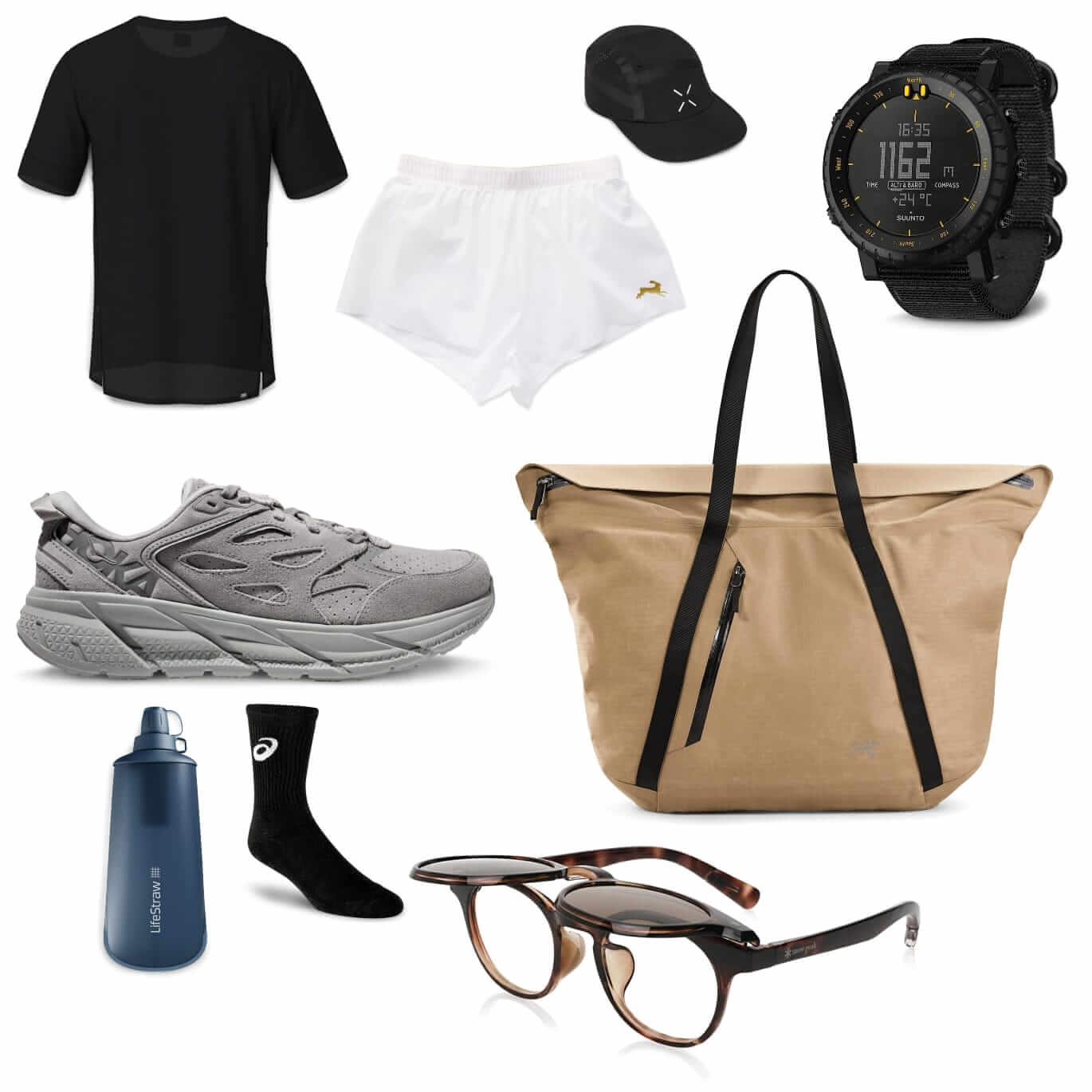 Are recovery
tools necessary?
Muscle recovery is as beneficial to your body as moving it. If you're experiencing pain in certain areas, especially in your hips or shoulders, this grid ball is ideal for targeted relief. It recreates the feeling of a hand massage thanks to its exterior feel and frequent use helps stimulate blood and oxygen flow to repair muscles, relieve knots and soreness, and increase flexibility.
Grid ball, $22 by Rogue Fitness