What We're Wearing
At the Pool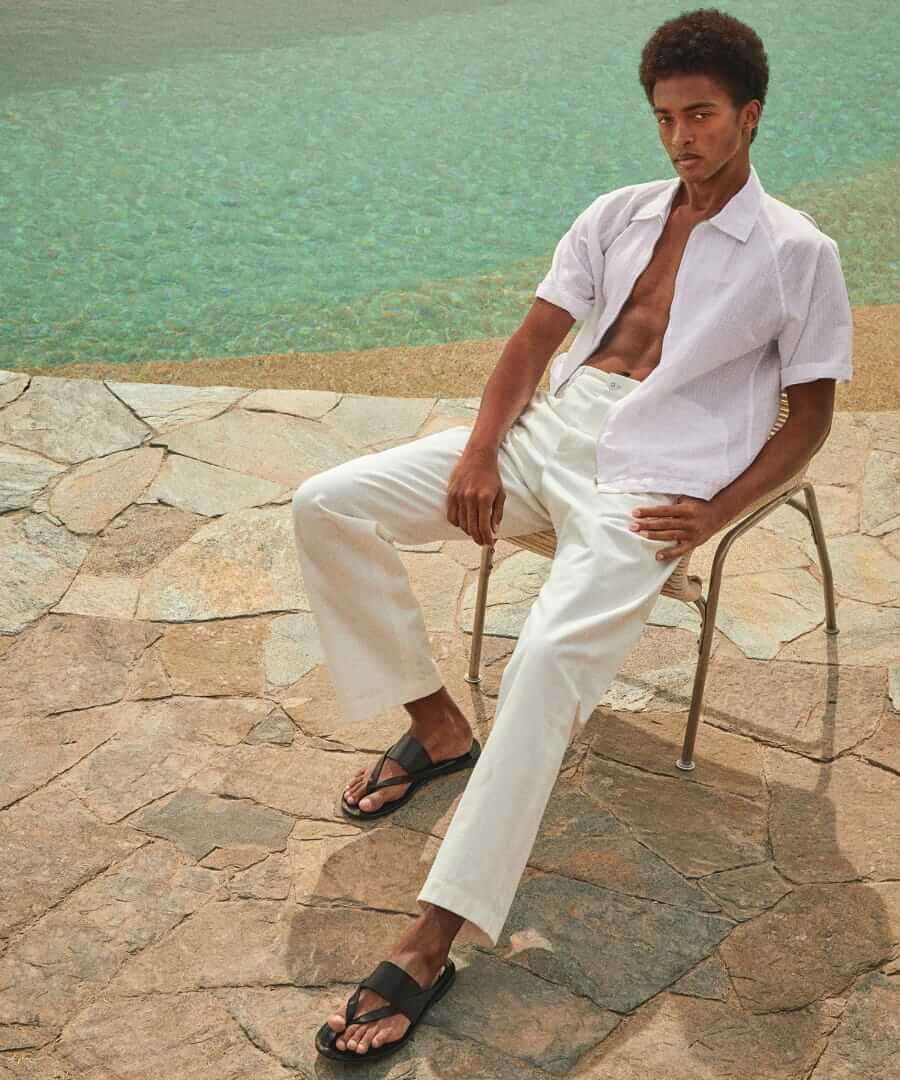 What We're Wearing
At the Pool
Everything you need but libations and a lounge chair
Summer seems like the only season where everyone is universally happy because we're all outside soaking up Vitamin D and day drinking is universally accepted. Some jobs even have shorter hours on Fridays so employees can make the most of the extra daylight. Understanding how to dress for the pool isn't difficult, but we're happy to help if you're looking for better swim shorts or some great footwear. I always like packing for an entire day whenever we go to the pool because it often rolls into the night with roasting marshmallows by a fire. Start with a sturdy canvas tote. Like a pair of Vans or Converse, it'll only get better with more wear. We can't stress this enough, but well-fitting swim shorts are non-negotiable. Quiksilver dug into their archive and reintroduced the original scallop boardshorts, which feature retro details like two-button snaps instead of a drawstring. The length is around 6.5 in.—an ideal inseam, especially for wearing out of the water.
Besides the trunks, excellent sun protection is a must. You want some high-quality SPF (this is no time to cheap out), and some equally luxe sunglasses. Maybe even a cool bucket hat. Because when you're wearing next to nothing, you want to flex ... your accessories. An espadrille mule is genius—they're laid back for the outdoors yet casual enough to throw on with a pair of linen trousers for dinner. All that's left is picking a chair, opening a tab, and dozing off while listening to your favorite podcast.
Your Poolside Kit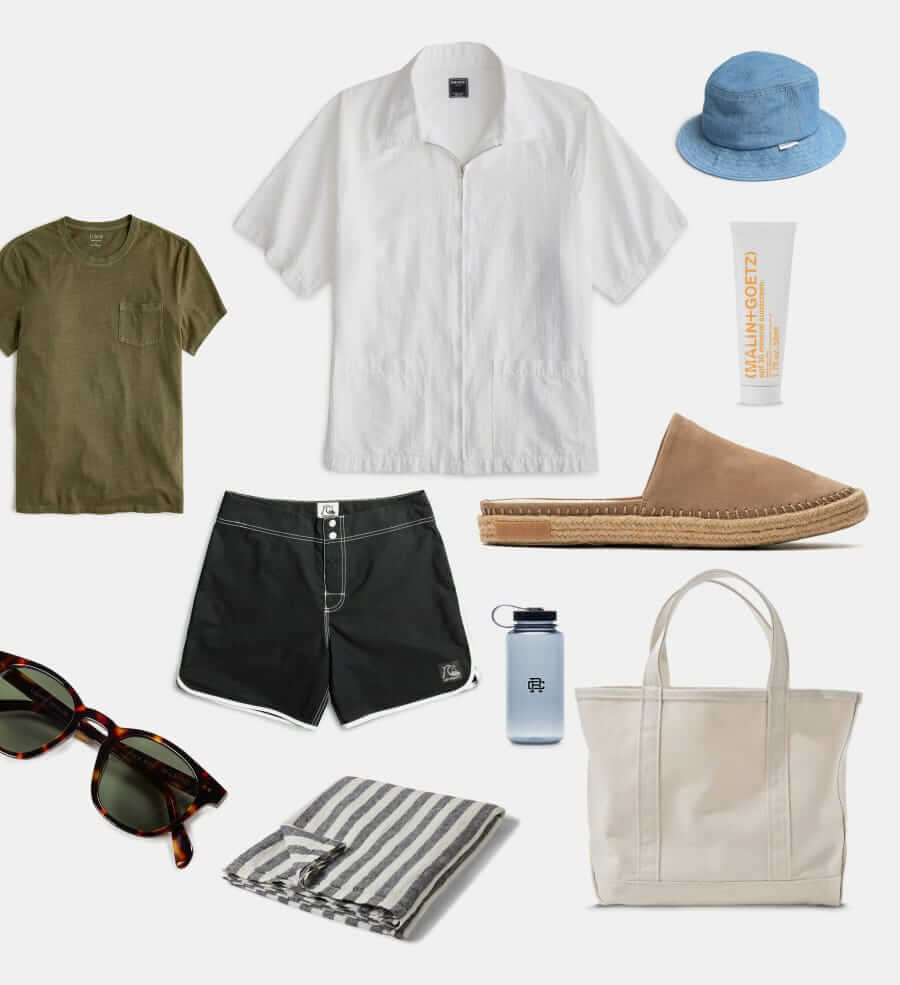 Your Poolside Kit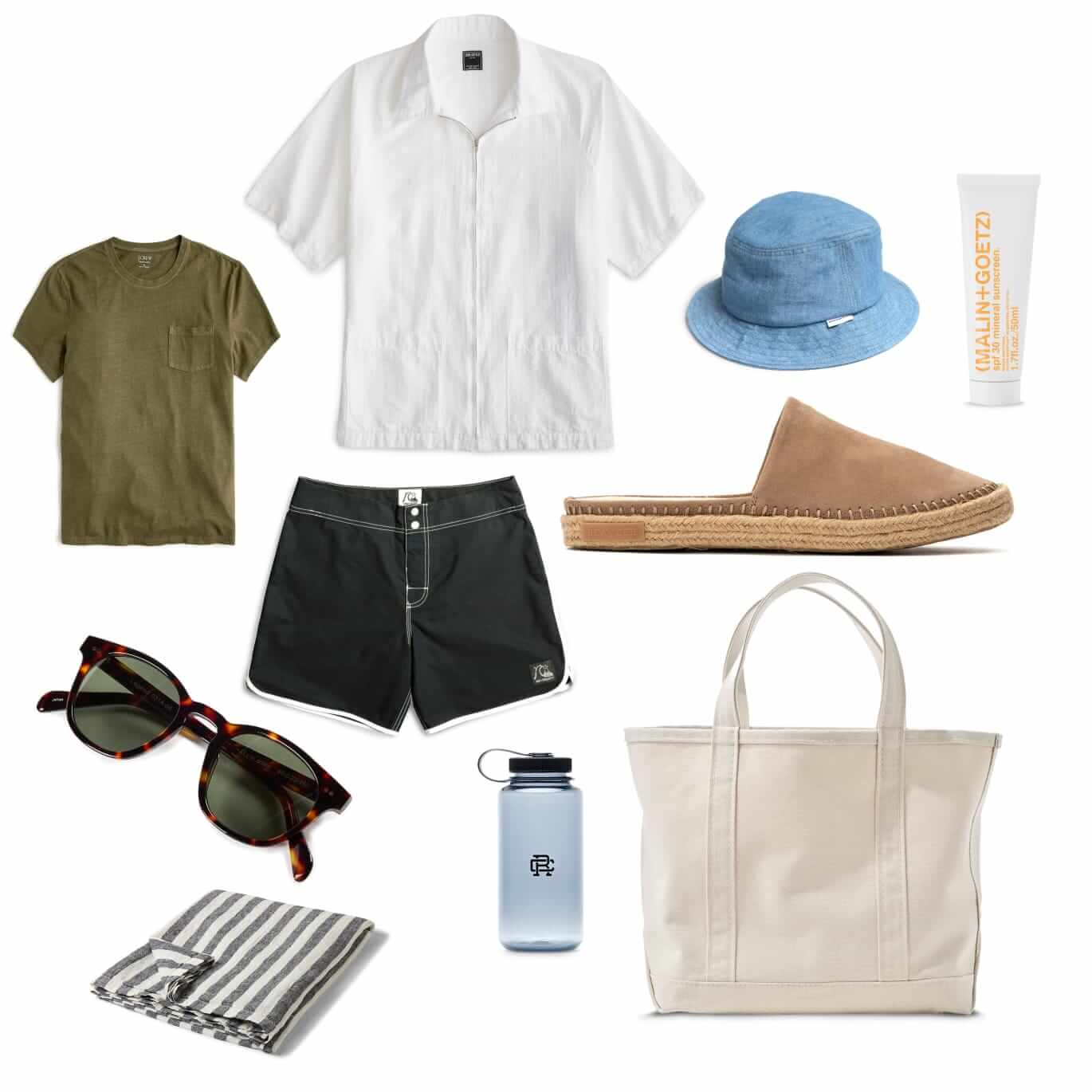 A Modern Twist
on the Pool Float
Business & Pleasure Co. has reinterpreted the innertube in a '70s boathouse stripe motif. It's got an understated matte finish and durable seam-welded braided handles. In other words, it's a whole lot cooler than an oversized pizza floatie.
Classic pool float,
$99 by Business & Pleasure Co.