What We're Wearing
Picnic in the Park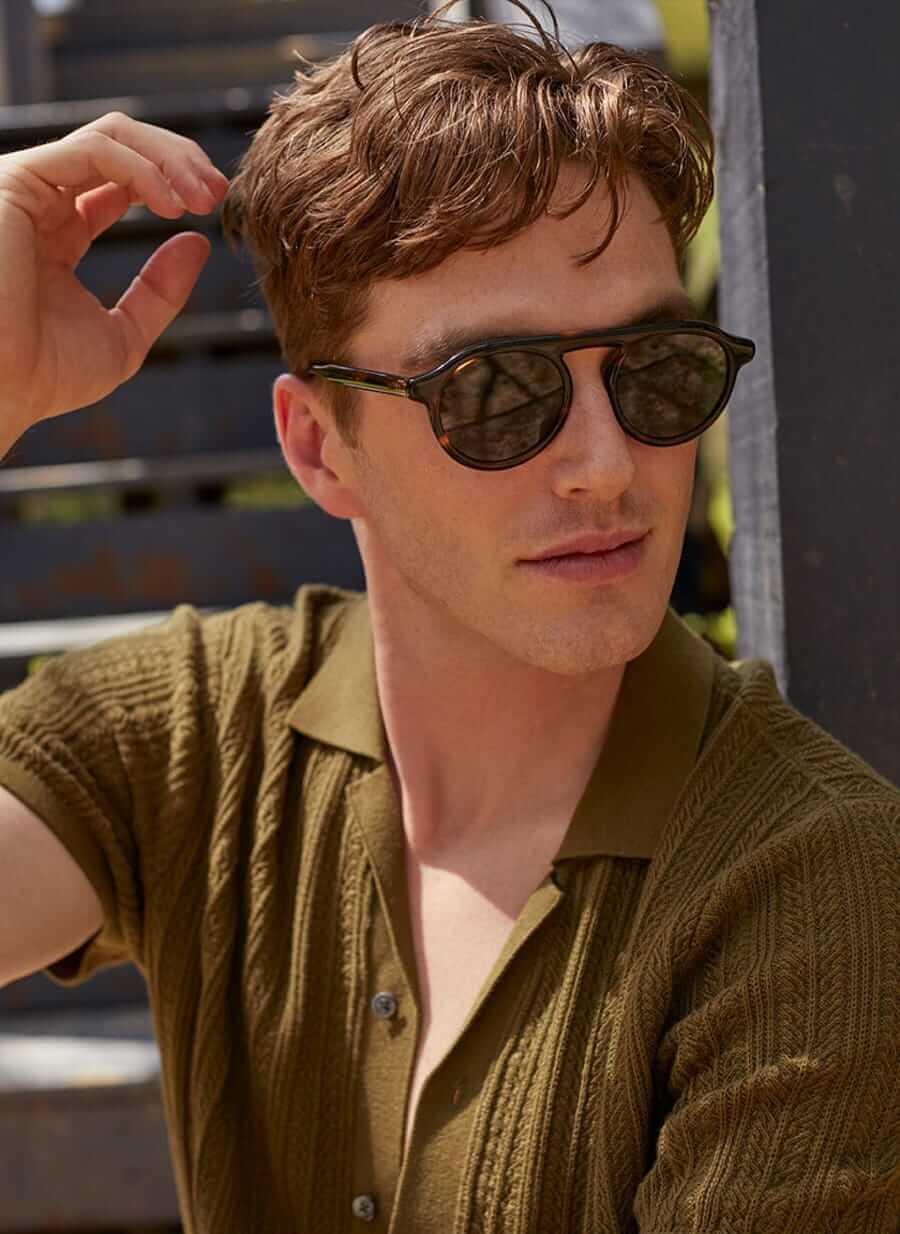 What We're Wearing
Picnic in
the Park
An easy fit for alfresco meet-ups
Whether you're hanging out with your friends playing frisbee or planning a relaxing, casual date, the park is mutually inclusive. It's easy, always available and free. Plus, there's just something about kicking off your shoes and cracking open a bottle of wine that makes any weekend one to look forward to.
First, you need a trustworthy cooler bag. Right now, we're carrying one from Business & Pleasure Co. that looks more like a tote, but keeps food and drinks cold while providing plenty of pockets for organizing. Of course, a great outfit only adds to the experience, right? The get-up for the park should be laid back and adaptable. This overshirt is super breathable and lightweight and brings the entire outfit together, but can be quickly pulled off if it gets too hot. The moccasins are handsome yet rugged enough to look good with a pair of shorts or even linen pants. Lastly, a waterproof blanket is essential—no one can properly enjoy your cheese board with a soggy ass—and music is a picnic non-negotiable, so we throw in a trusty wireless speaker for good measure.
Your Stylish Picnic Fit
Your Stylish Picnic Fit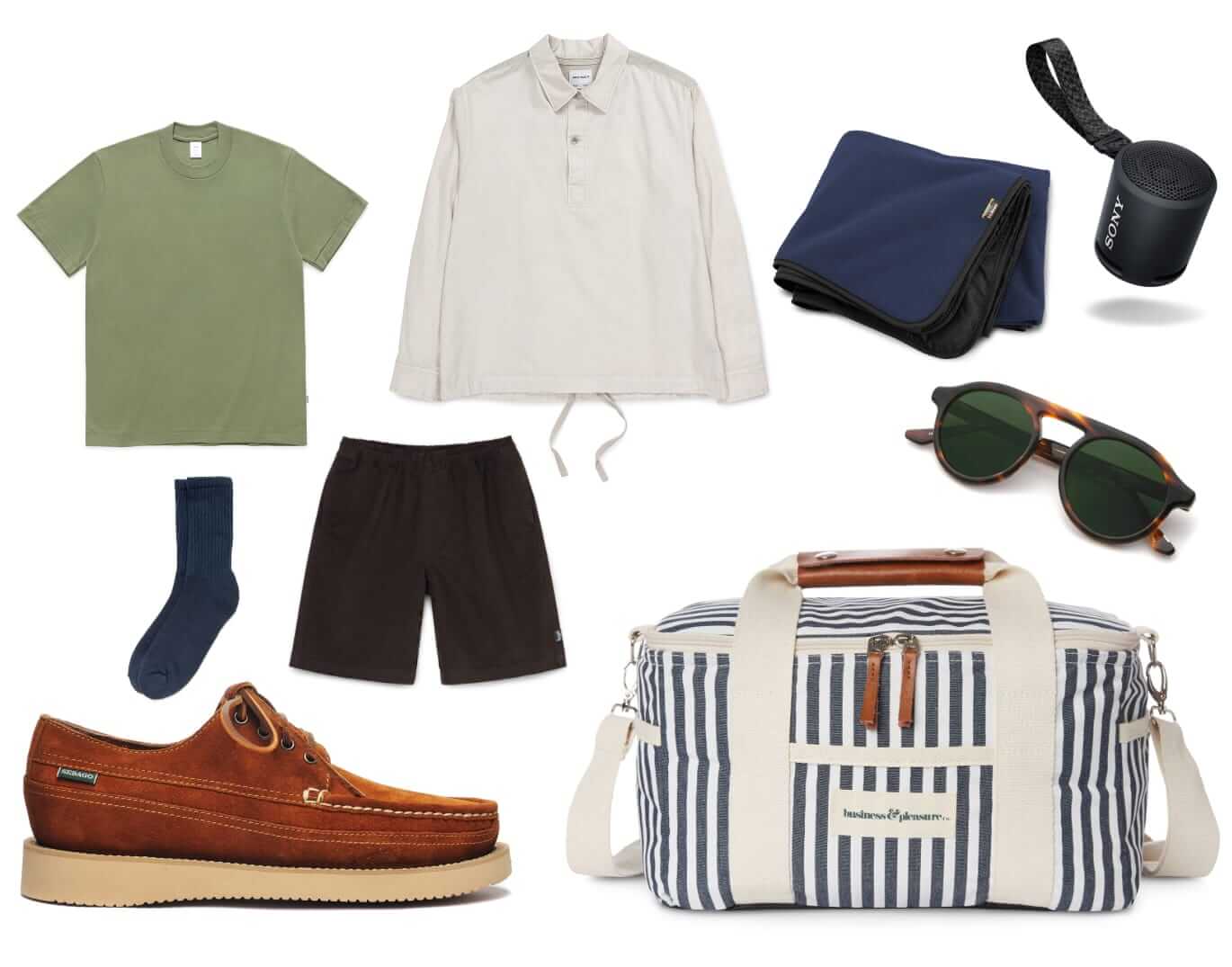 Extra bass waterproof
wireless speaker,
$58 by Sony
Cameron sunglasses,
$335 by KREWE
Brushed beach short,
$95 by Stüssy
Makwa suede moccasin,
$405 / $150 by Sebago
A Picnic
Essential
What's a picnic without a cheese board? This solid oak wood charcuterie board is ideal for a countertop or an outdoor blanket. Use it as a cutting board and then for serving—the small corner well is an excellent spot for a dollop of jam. Trust us, it'll get spread on whatever is out.
Charcuterie plate, $42.95 by Snow Peak