The Quarterly Cut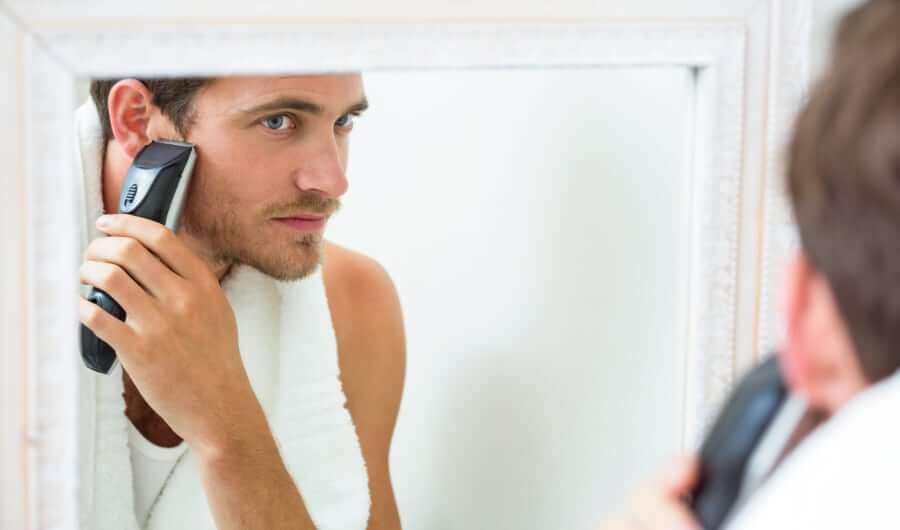 There are few rituals a guy prizes as highly as his haircut. It's a time to relax in the chair and emerge looking like the best version of yourself. It's why so many guys go every month, like clockwork. But the pandemic threw that routine out of whack.
Some let it grow (and grow, and grow). Others said "screw it" and shaved it all off, maintaining a buzzcut until they were allowed back into barbershops. The bravest among us started trimming their own hair. I was in that latter group. And you know what? It wasn't so bad. Sure, it was clearly below salon-quality, but it kept me looking respectable and adequately groomed.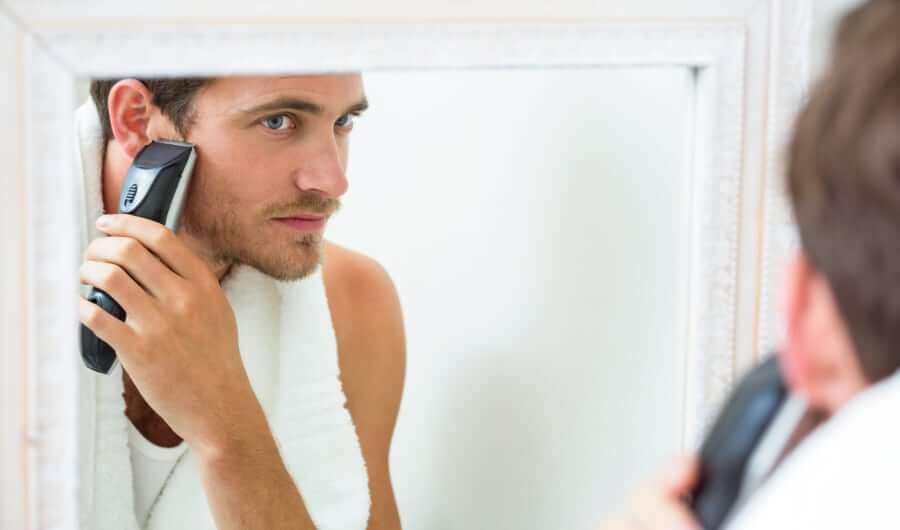 I was happy to get back to the barber once restrictions lifted, but by then I was in a new city and hadn't yet found a regular barber. That meant I had to try a few out to find one I liked. That's not always the easiest process and it tested my patience. In an effort to hang onto my sanity and a little extra cash, I decided that in between haircuts, I would return to my trusty trimmer and scissors, cleaning up the edges and maintaining the length on my own.
It's a system that worked well for me and extended the time between cuts, saving me both time and money. Now I get my hair cut every 12 weeks or so. I let the professional shape my hair and then I go back a few weeks later and tidy up the areas myself that feel a little overgrown and unruly. I'm actually surprised at how well it works.
But according to celebrity groomer Melissa Dezarate, I might be onto something here. Her client list includes everyone from Henry Golding and Andrew Garfield to Leon Bridges and Jeremy Strong, so she's well versed in making guys look their best. She's constantly leaving her clients with a small mini groomer to manage wild hairs in between cuts. This tiny multi-tool knocks out your nose hairs, cleans up your eyebrows and can clean up your beard line, she says.
If you want to get a few more weeks out of your haircut, she suggests using your regular beard trimmer (or a hair trimmer if you have one) outfitted with a guard to trim the hair around your ears and behind your sideburns. I simply throw on a Number 3 guard and buzz up my sides and around the back of my head. I rarely need to trim the top, but if it feels a tad long, I'll simply snip the longer strands with some scissors before hopping in the shower.
What I really appreciate, is that now that I'm only getting four cuts a year, I can spring for the really good barbershops that make the whole experience truly great. They tend to be a bit more expensive, but at this frequency, I can afford it.
The Tool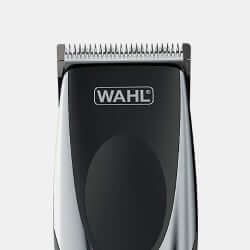 $42.99 by Wahl
Wahl is the first name in clippers and this fool-proof set offers 60 minutes of cordless run time (but can be used with a cord too). It comes with a dozen attachment guards and some simple scissors for home hair cutting.