The Not-So-Serious
Side of Tailoring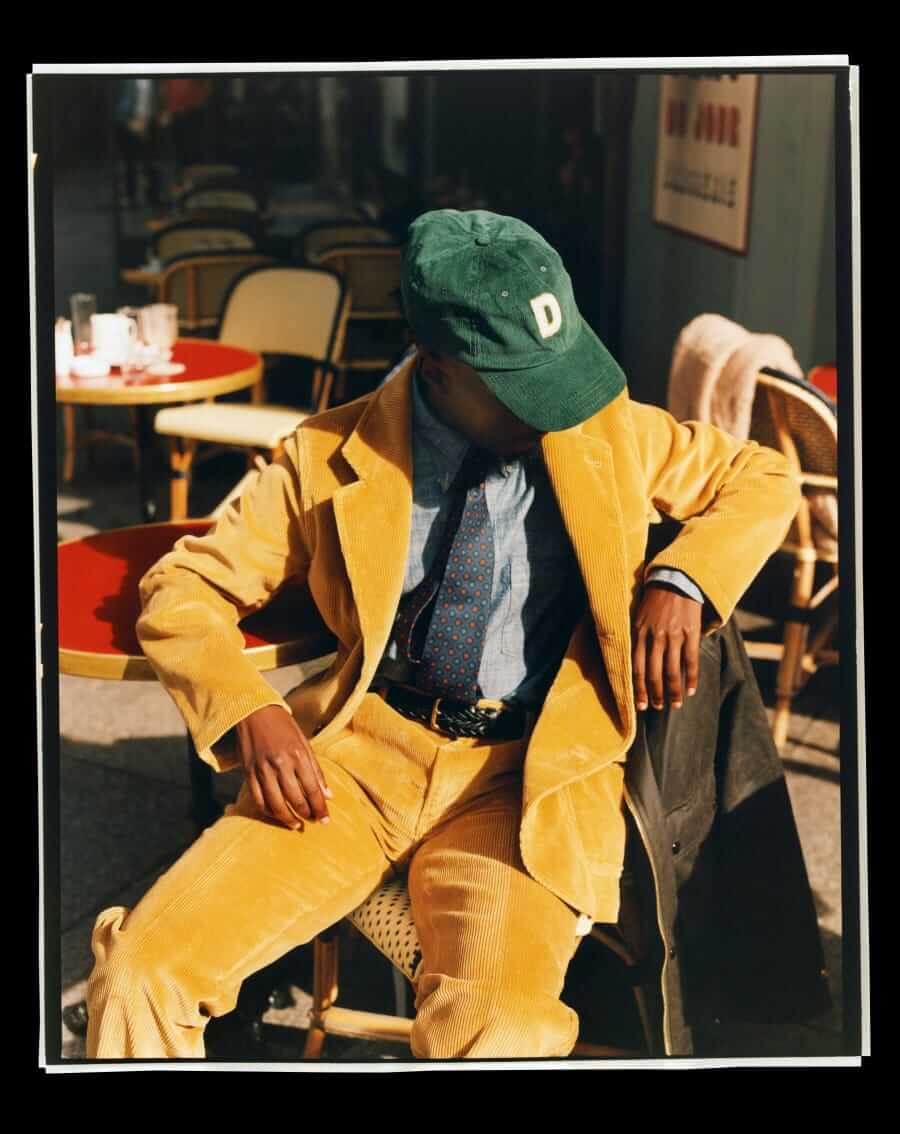 The Not-So-Serious Side of Tailoring
The best suits right now are relaxed and easy to wear
A lot has been said about dressing well. Tom Ford has often said that "dressing well is a form of good manners." The legendary, and famously stylish, tennis player Arthur Ashe might disagree slightly. He once told a reporter, that "clothes and manners do not make the man; but when he is made, they greatly improve his appearance." A sentiment the always dapper American writer Gay Talese would surely agree with—he's always in a suit and says that "putting on a beautifully designed suit elevates my spirit, extols my sense of self, and helps define me as a man to whom details matter." And it will do the exact same thing for you. Even if you don't work in a job that demands one.
In fact, the best suits today aren't the boring, stiff jackets and pants in workaday grey. They're more relaxed, for one. They're still tailored, but in a more fluid, generous silhouette. And they're cut from a range of fabrics—from rich wools and corduroys to garment-dyed cottons and travel-ready nylon blends. The trousers are wider, and sometimes pleated. The unlined or partially lined blazers are finished with unpadded shoulders—all classic hallmarks of relaxed tailoring. Done right, it should feel effortless, carefree and comfortable as hell. Wear it with your favorite oxford button-down, a denim shirt or knit polo. And when the weather really dips, try a sweater or turtleneck for an equally stylish but ultra cozy look. Making one of these relaxed suits your own is the key to looking and feeling your best the next time you need to pull on a suit. Especially if the only reason why you're suiting up is because you said to yourself, "I feel like wearing a suit today."
The Best Relaxed Suits
for Men in 2023
Wool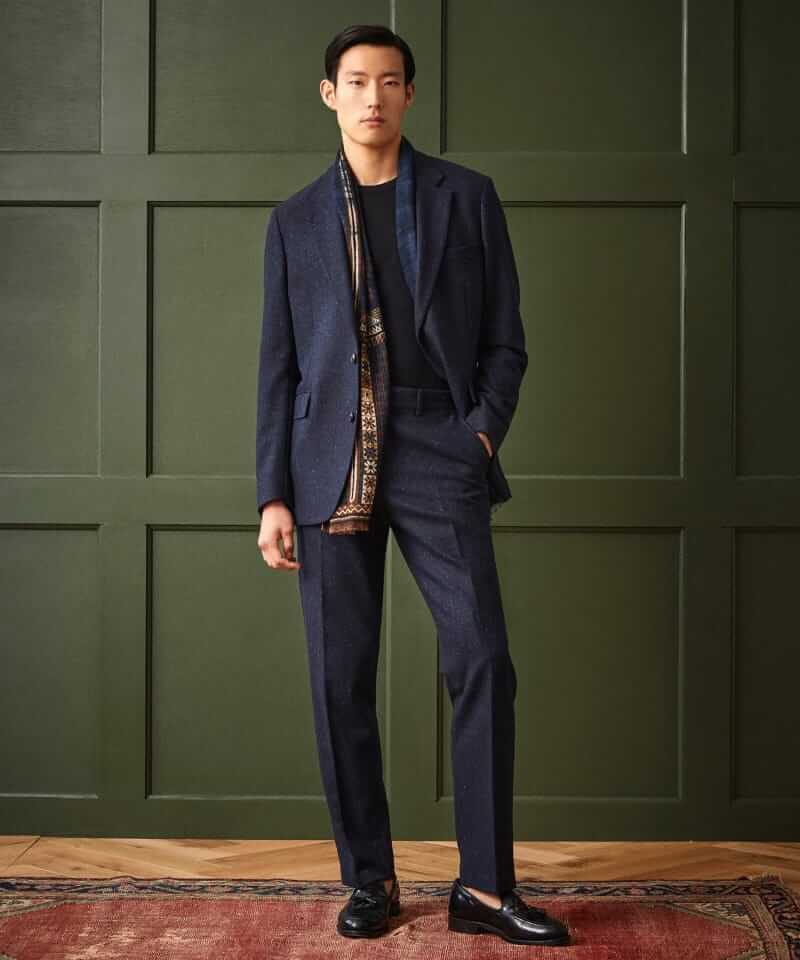 Italian Donegal Sutton suit jacket ($698) and pant ($298), both by Todd Snyder
Roebling wool blazer ($325) and pleated pant ($148),
both by Madewell
Corduroy
Corduroy blazer ($225) and pleated pant ($145), both by Alex Mill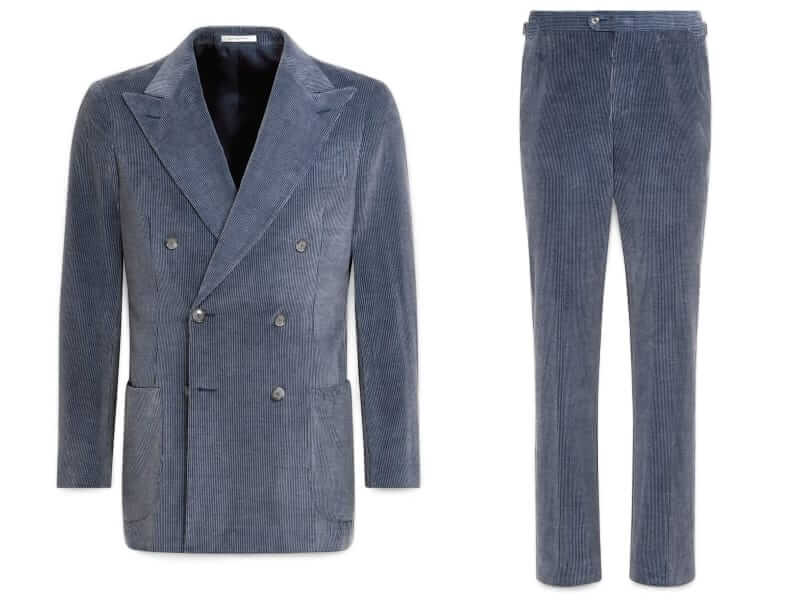 Havana corduroy suit,
$999 by Suitsupply
Travel-Ready
Tech wool blazer ($520) and wool pant ($360),
both by Norse Projects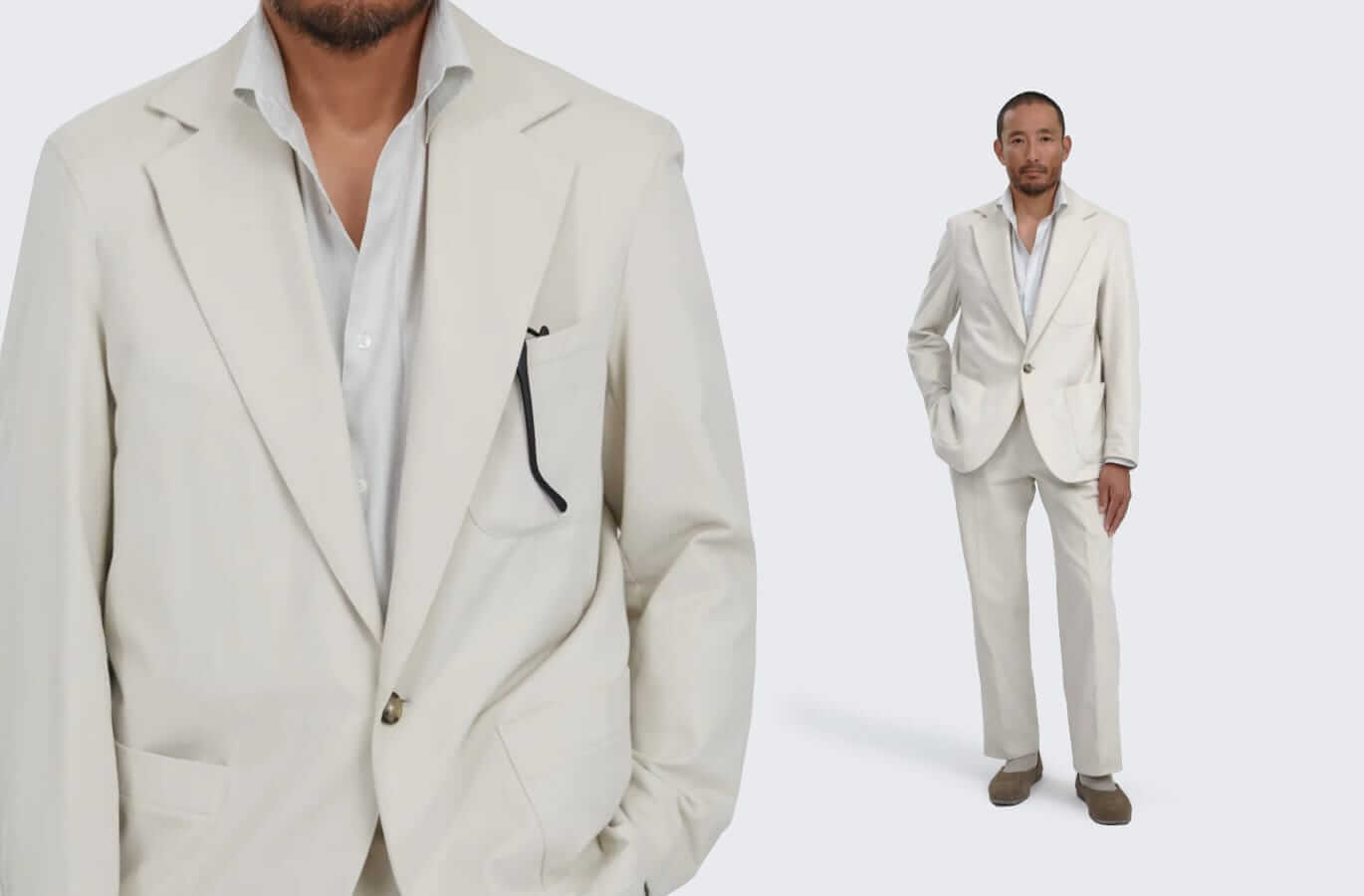 Shirt jacket ($1,250) and pleated pant ($475),
both by Stòffa
All-Season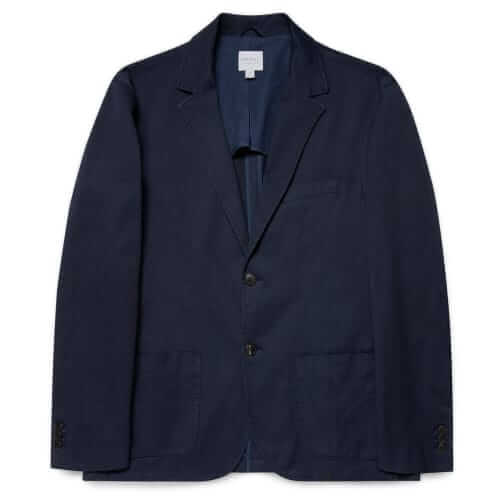 A year-round navy suit is a closet essential.
Unstructured blazer ($535) and
twill pant ($295), both by Sunspel
Hang Your Suits
With Care
Hang Your Suits
With Care
Properly caring for and storing expensive suiting is essential to maintaining their quality and appearance. Wooden hangers are the backbone of proper storage, as they help preserve the shape of the suits while preventing wrinkles. A velvet bar will prevent your pants from slipping. Plus, the dark wooden design can also add a touch of elegance to any closet.
Wooden hangers, $17.99 (for 2-pack) by Quality Hangers