From the
Desk of ...
Michael Upton
Founder and Designer, Upton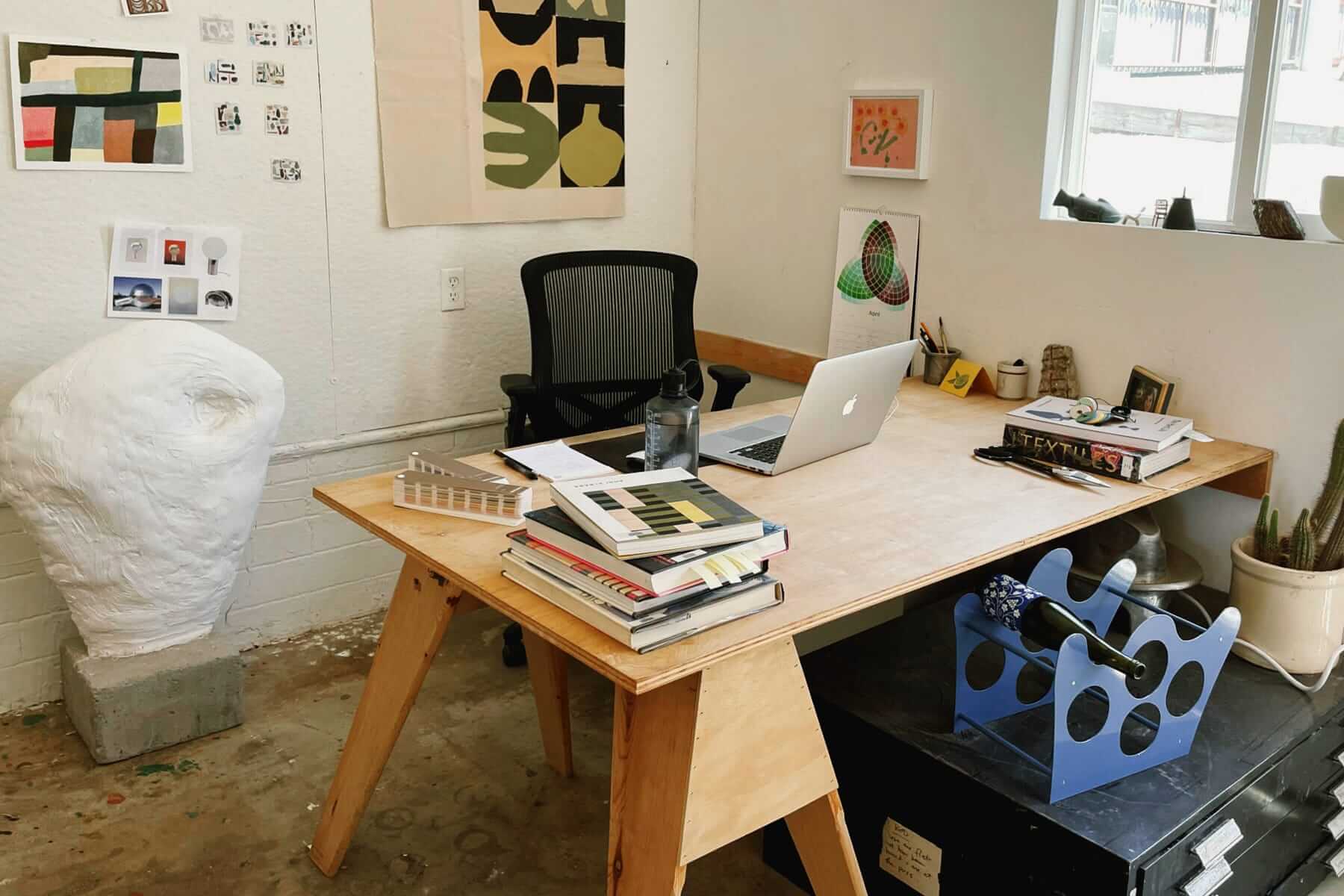 Michael Upton, the founder of the Upton brand, is a true artist. He's constantly experimenting, always tinkering and endlessly curious. "I've been making artwork for as long as I can remember," he tells me and says that his love of screen printing began back in high school. But he didn't originally set out to launch his own brand. It was only after a long career as an apparel and textile designer at Brixton. "I was there for 12 years," he says. "I was actually the first employee and watched it grow from a handful of us in a small office to this big, worldwide business with offices in America, Europe and Australia."
Eventually, it became clear he wanted to do something on his own. Something that combined his love of art, home and design. He did what any good entrepreneur does and took that leap of faith. That was five years ago, and now Upton is the spot where cool, in-the-know people go to get everything from art for their walls and pottery for their table to tote bags for weekend market runs. "I saw a gap in the marketplace for affordable and good quality artwork," Michael says. "On one end, there was affordable mass-produced shiny Ikea style art, and on the opposite end were expensive handmade pieces being sold in intimidating galleries." He knew there had to be a better way.
The art from Upton has a certain vitality to it. Whether it's original woven tapestries, prints on canvas or sculptures, everything seems to radiate energy. And that's intentional. Michael says that the role of art and objects in the home shouldn't simply be for acquisition and then to be viewed from a distance, but rather to actually inspire this joyful, creative, thoughtful approach to life. That's why Upton pieces are made to be interacted with—you can touch them, use them in your everyday life or even step on them. I was curious how Michael works, given the quick rise of his brand over the last few years. He's got something to say about maintaining a balance between creative chaos and streamlined efficiency.
What's currently
on my desk
Calendar from Risolve Studio
Apple Macbook Air
Japanese stone fish sculpture
Cast bell from Istanbul
Print mockups and fabric samples
Plaster sculpture prototype
A stack of art and design books
Brushes, paint, pallet knives, India ink
Our new wine rack
Small printing press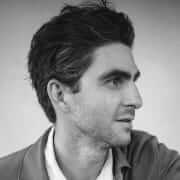 I actually use two desks.
One for daily administrative tasks and working at my computer. And then the other is more of a studio workbench for working on artwork. Behind that one is a new painting I'm working on and some woven art samples hanging on a rolling rack.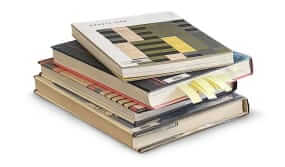 The newest thing on my desk at the moment ...
Is a stack of books from the Athenaeum Music & Arts Library. It's a local private library in La Jollla founded in 1899 that's filled with books on art, design, craft, music, architecture, photography, etc. It's basically my idea of heaven.
But the one item that means the most to me ...
Is a card my wife Mariel gave me the day I quit my job as an apparel designer. It reads: "My sweet love, I'm so proud of you! It takes so much courage to do something 99% of the population would think is nuts, but you know in your heart is right. I will be there every step of the way to support you any way I can. So excited for this next phase of our lives! Now let's party! (on a budget...) I love you."
I love paper.
I always have a paper to-do list at my desk. I love working with pencil, paint, cardboard, you name it. But I'm not anti-digital. I think I'm just a tactile guy. I also love working with an iPad and the computer. They're all tools, really, just used differently.
I do prefer a paper calendar.
I use a risograph printed calendar from Risolve Studio with my notes added in pencil. It also serves as a Trilobe Synoptique, which is helpful when designing risograph prints.
But I'm trying to adjust to more digital tools.
My wife joined me working at Upton about a year ago and she has everything for the business scheduled in monday.com. It's a great management tool and I'm attempting to use it more. But I'll often look at it and then make a note in my paper notepad, haha.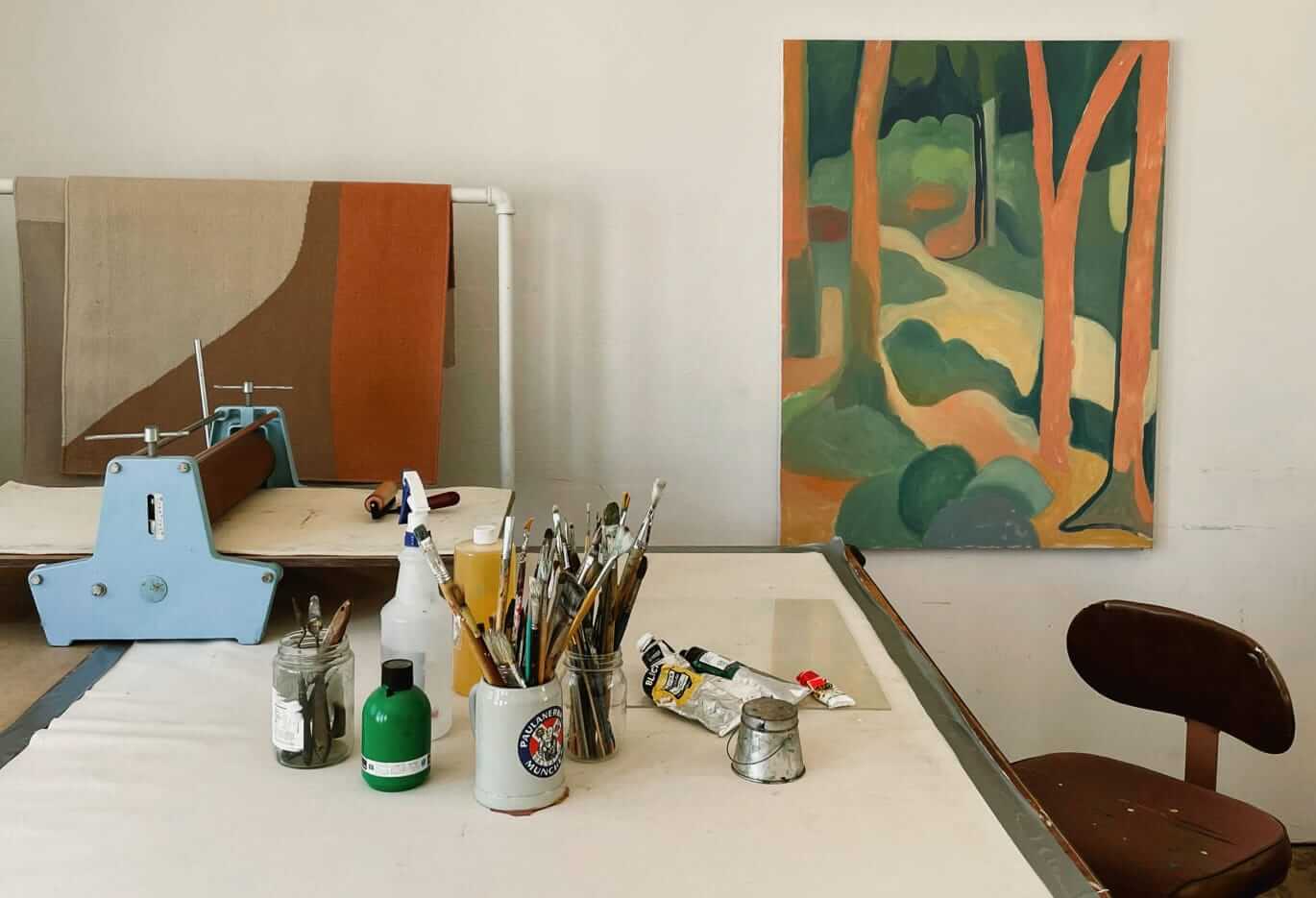 I'm not one to eat lunch
at my desk.
Your lunch break should be a break, so I never eat lunch at my desk. Our studio is on the same property as our home, so it's nice to walk over to the house, make lunch and get away from the studio and turn off the work mode for a minute.
Most days, the work schedule is the same ...
Unless it's not. My wife and I usually start the morning with a run in the neighborhood and then I take care of my inbox. After that each day is a little different depending on what's happening in the studio. Designing, shooting photos, sculpting, meeting with one of our manufacturing partners, going to the library. We shut everything down at 5pm though and spend time with our two sons.
I am one of those
"inbox zero" guys.
Some people don't need to be, but I absolutely have to clear it, everyday. A full inbox gives me anxiety.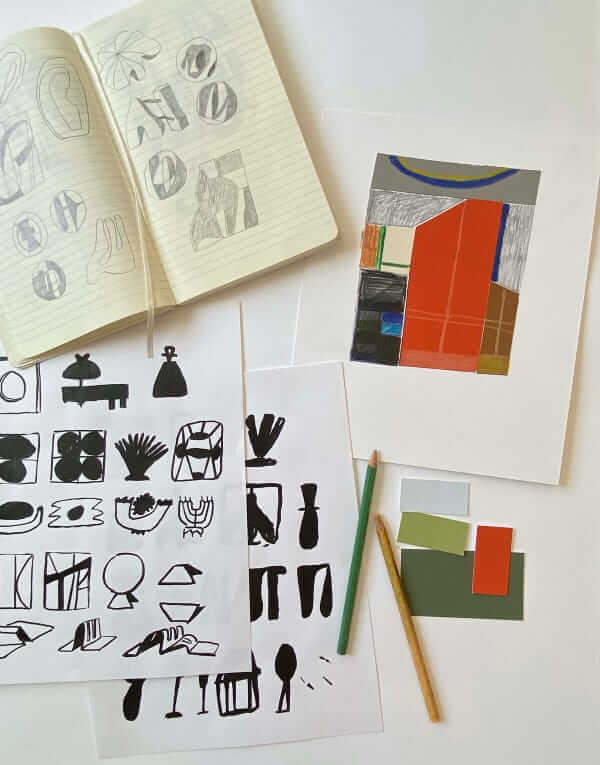 But you also can't be rigid when you're being creative.
My wife is my secret weapon to keeping me focused and on track for deadlines. But she also understands I need time to play and work on things that aren't exactly pressing.
And you've got to switch out of work mode eventually.
That's a tough one. Because our studio is on the same property as our home, there's about a 15 second commute and it can be hard to make such a fast transition from work to home life. A few months ago I decided to stop work a half hour early and work on something just for fun to clear my mind. Pure play. This resulted in the house guardian sculptures we just launched. But still, as a creative I never really turn off. My mind is always gathering inspiration.
That's all part of the process. You have to have a willingness to fail.
I'd say that, for me, has been one of the most important elements that's contributed to our success and growth. If you're resistant to try something new then there's no possibility for success with anything new.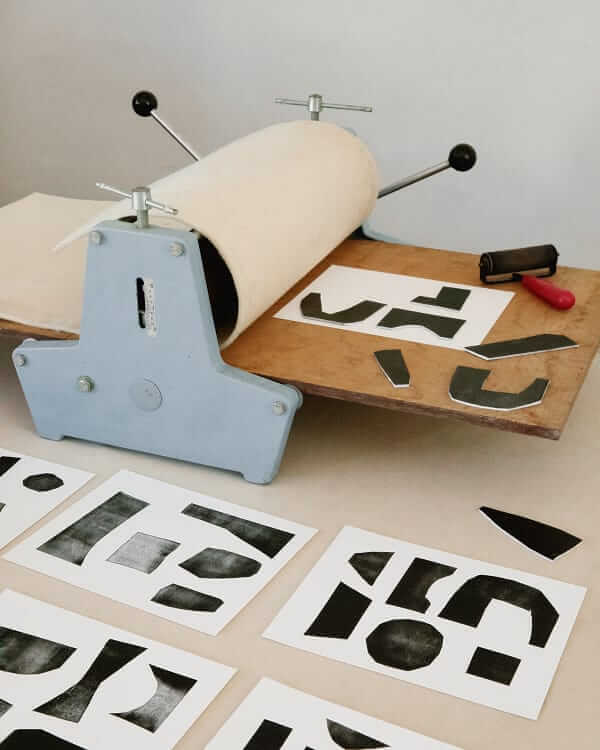 This desk set-up is a long way from my first job ...
I didn't even have a desk. I worked at a place called Juice Stop. It was amazing. All the employees were friends and the owners treated us like family. We could play whatever music we wanted and had all the smoothies and Acai bowls we could eat. Taught me that work can be fun.
I also grew up building custom houses with my dad.
He's a contractor, so I'd help during my summer breaks. There are a lot of things I learned about business from that experience that have stuck with me. But I think the biggest lesson is that "Rome wasn't built in a day." Building an entire house from the ground up is a massive and daunting undertaking. But if you can focus on one task at a time, in the end you can walk away and there's a house standing where there once was an empty lot. The full vision I have for Upton isn't going to be realized overnight, but by focusing on one goal at a time hopefully we can get somewhere close to that dream with enough time, hard work and plenty of luck.