From the
Desk of ...
Rodrigo Saldaña
Menswear Illustrator and Designer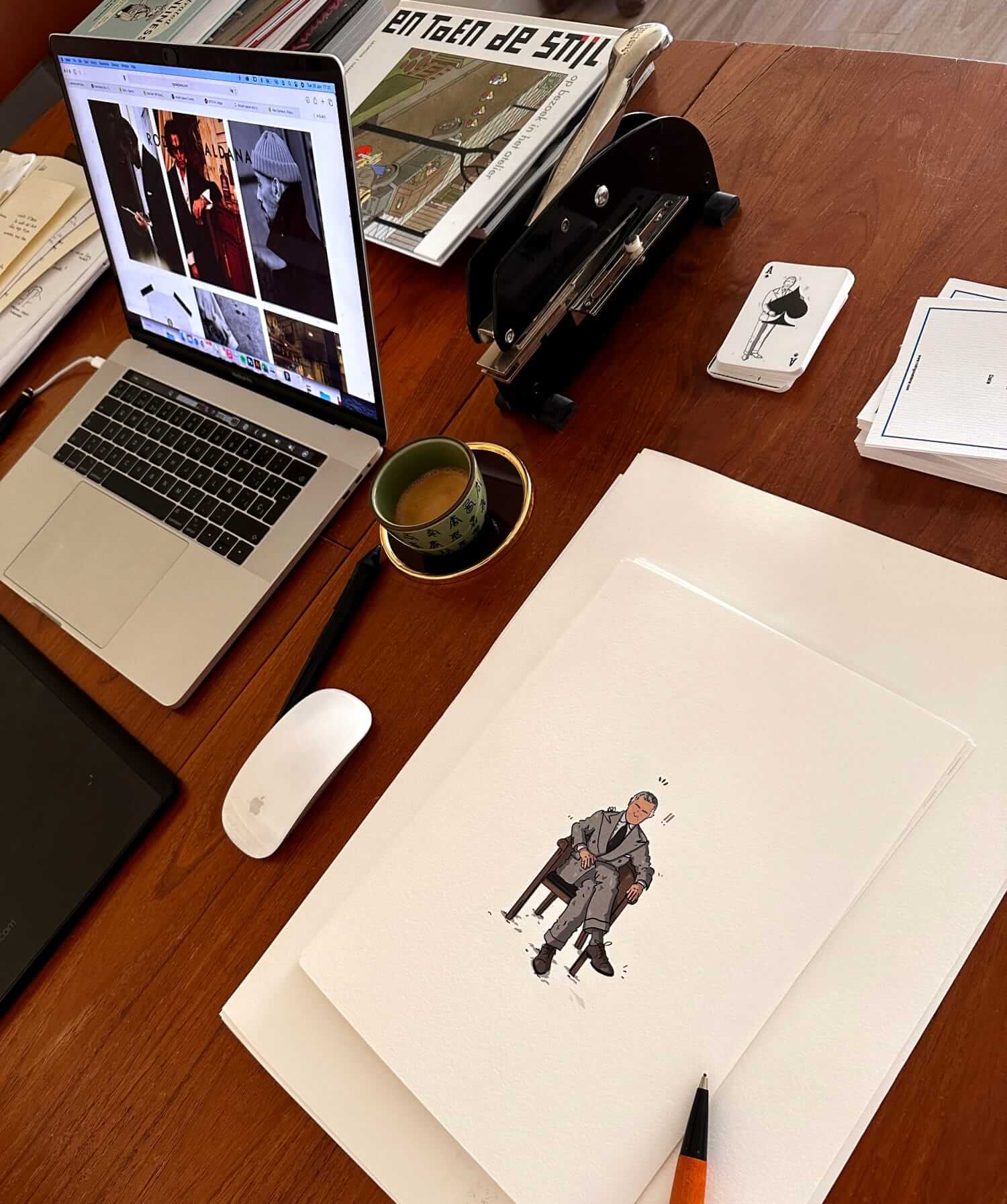 If you don't know Rodrigo Saldaña's name, you've for sure seen his work. The vibrant, stylish illustrations have kicked around the internet since the heyday of Tumblr. Inspired by the famed Ligne claire drawing style popularized by European comics, his work is energetic and fun with a knowing wink at the personality of the subjects he's sketching—typically legendary men from the worlds of fashion, sports, art and Hollywood. He's got a knack for seeing through what people are wearing and captures how they wear it—which is what good style is all about, right?
Trained in bespoke tailoring, formal art and interior design, Saldaña is a font of good taste. He's an artist, a stylist and designer with over a decade of experience in fashion and retail with tours of duty at some of the most legendary menswear brands in the world. It all culminates in a guy who knows what looks good. When he's not illustrating from his handsomely outfitted home office in Amsterdam, he's splitting his time between Madrid and Alicante in Spain, working with his wife on a line of made-to-measure menswear, Momos Tailors. We stopped by his office to learn more about how he works and makes it look so easy.
What's currently
on my desk
Vintage Mont Blanc pen, Pigma Micron pens and fabric markers from Arteza
Apple MacBook Pro
Wacom Intuos Pro Large tablet
My Kyme glasses with screen protection (I can't live without them)
A navy Moleskine agenda
Sketch notebook with some drafts and fabric samples
A teacup from a Chinese market in Amsterdam (which I use for coffee)
Some inspirational books and menswear magazines
Prints ready to be signed, numbered and shipped
My embosser stamp is from Amsterdam. It was a gift from my wife and I use it for every single piece I make.
My work is almost completely digital.
I used to use paper for the first drafts and the scene I imagine. But I do almost everything on the computer these days. I developed quick sketch skills during my time studying interior design many years ago. The sketches are an important step of the project to put an idea out of my head and to see how it looks.
I do use a paper agenda and to-do lists though.
I am more comfortable working with to-do lists, but of course, sometimes it's difficult when new projects take priority or some illustrations need more time than I originally thought.

And I love a good pen.
One of the most meaningful items on my desk is a Mont Blanc pen. It was a gift from my father with our family name on it. I use it to sign every print and I like to imagine all the contracts and important papers that have been signed with that pen when my father was working.
Your environment is important for good working conditions, I think.
That includes lighting. I just updated my desk area with this vintage chandelier. I don't really know much about it, but it gives off great, warm light. We bought it in Florence when we visited the city for the Pitti Uomo fair last January. It was from a small antique shop with really great stuff.
I don't use any productivity tools or special apps.
Nowadays, I have a pretty simple process. Years ago, I used to try the latest thing that came along, but I realized they didn't help me.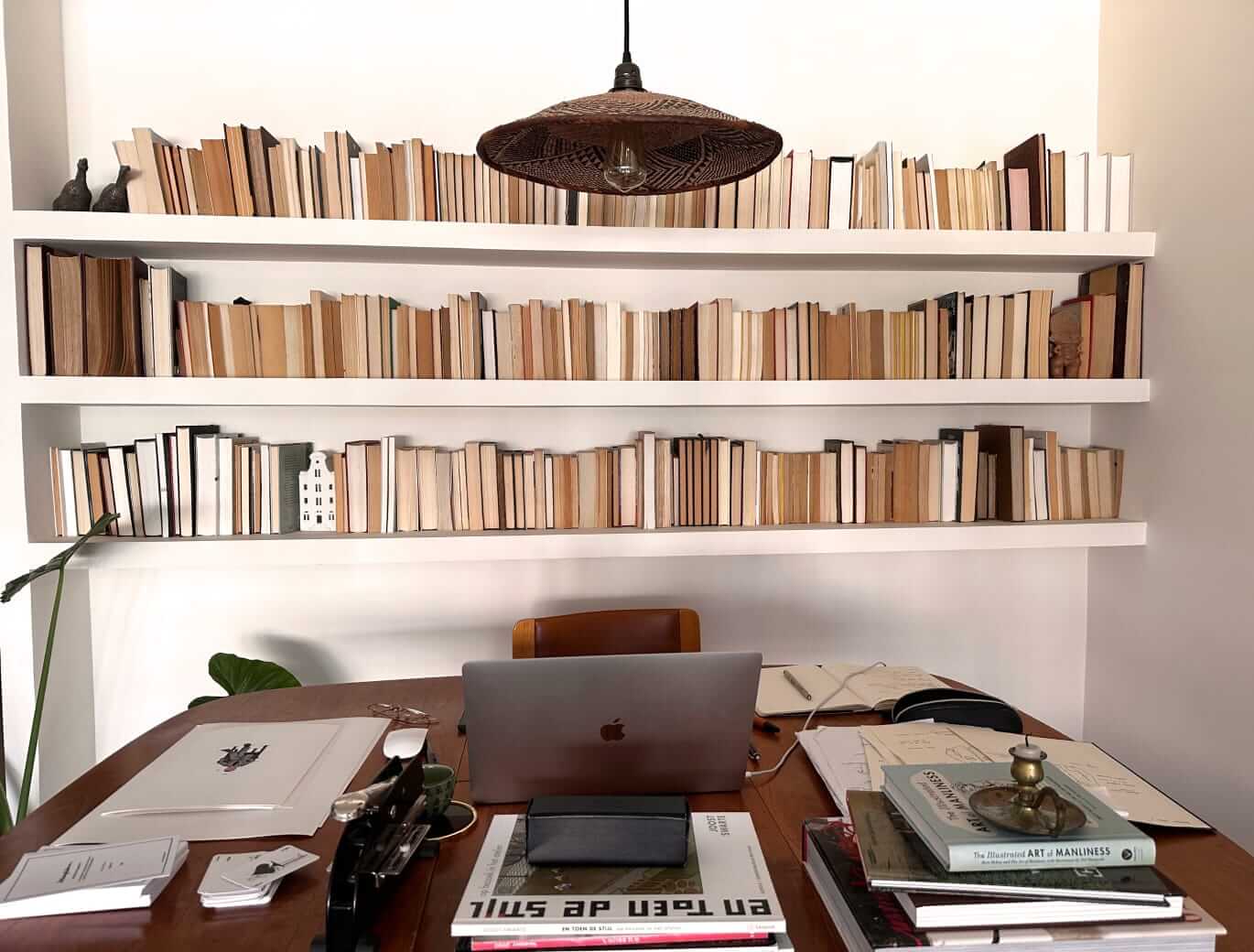 If I need to focus, I put on
some music.
I like to put on my vinyl LPs. Every 15 to 20 minutes or so, I have to change the side, so my eyes can take a rest for a minute. It helps me a lot because I can't ever work without music and I get stressed if there is no sound. But I try to avoid music from the usual apps when I'm drawing. The vinyl has a nice rhythm with built-in stand breaks.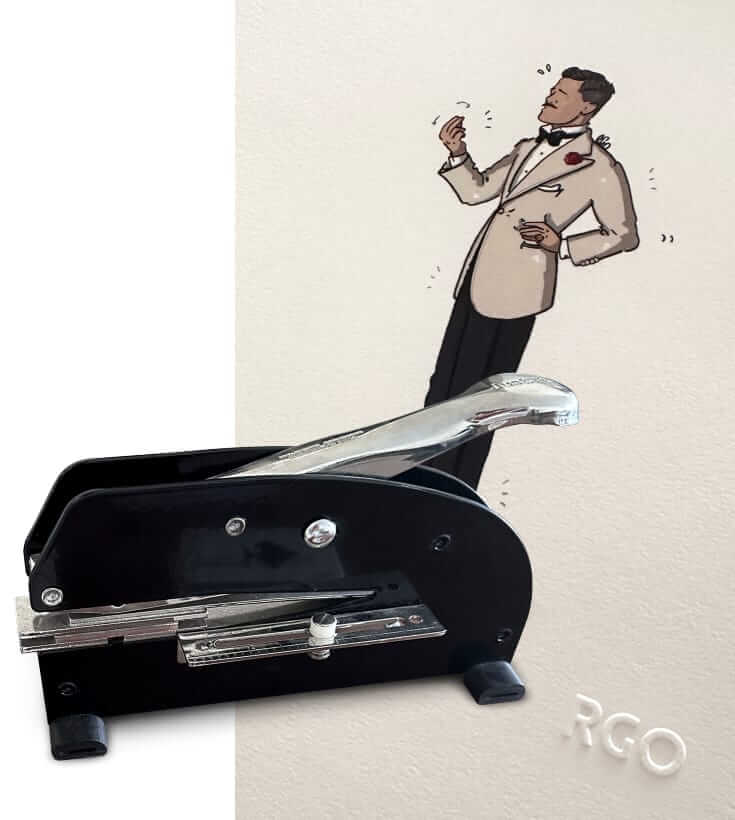 I'm trying to get better at multi-tasking.
When I was living in Amsterdam, I was 100% focused on the illustrations, so I had my own strict schedule except for some days when there were big projects with deadlines. Nowadays we're currently working in Spain—my wife and I are running a contemporary tailoring menswear brand called Momos Tailors, and so I'm balancing that with the illustrations.
I have no problem with eating lunch at my desk.
In fact, I am the captain of the "Pro Lunch at Desk" team! When I've got the inspiration or am working on something creative, I can't pause it and go to another room and eat. Usually, I try to have some light snacks and drinks when I'm working. When I have lunch, I try to sit on the other side of the desk just to change the views and maybe I will find something new to help my ideas.
"Inbox Zero" works, sometimes.
I had been an inbox zero man when I was living in Amsterdam. But now it's difficult to find the time that I would like to answer emails and review some project updates ... I like to be calm and sitting at my desk.
It's difficult to "switch off"
after work.
Sometimes I am "off the clock", but then I will suddenly see something that can be an idea for the illustrations, and that thought will lead me to another thought and then another. You can't really turn that off. But I'm trying to practice mindfulness and live "here and now" so I can put those thoughts away when needed.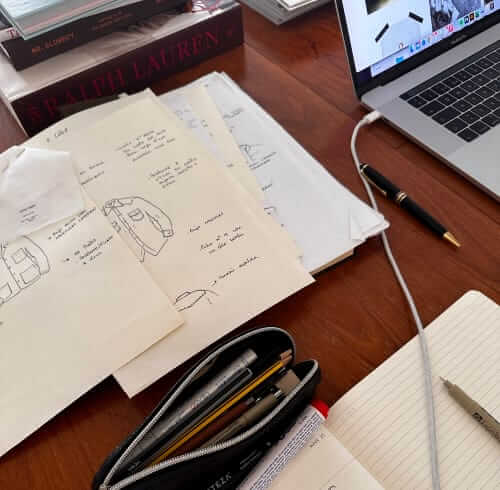 My love of menswear has definitely helped my career.
My style is one of the elements that make me different than others. I'm specializing in menswear and tailoring and there are not many illustrators that know body proportions well, in addition to the history of style and current trends. Working for important menswear brands like Brunello Cucinelli or Ralph Lauren gave me the opportunity to grow and be known in this niche.
But persistence and
patience is key.
I learned early on that if you are persistent and consistently hone your craft, you will achieve your goals one way or another. I started drawing as a hobby and now it's my career. Sometimes I can't believe it.