From the
Desk of ...
Alex Drexler
Co-Founder, Alex Mill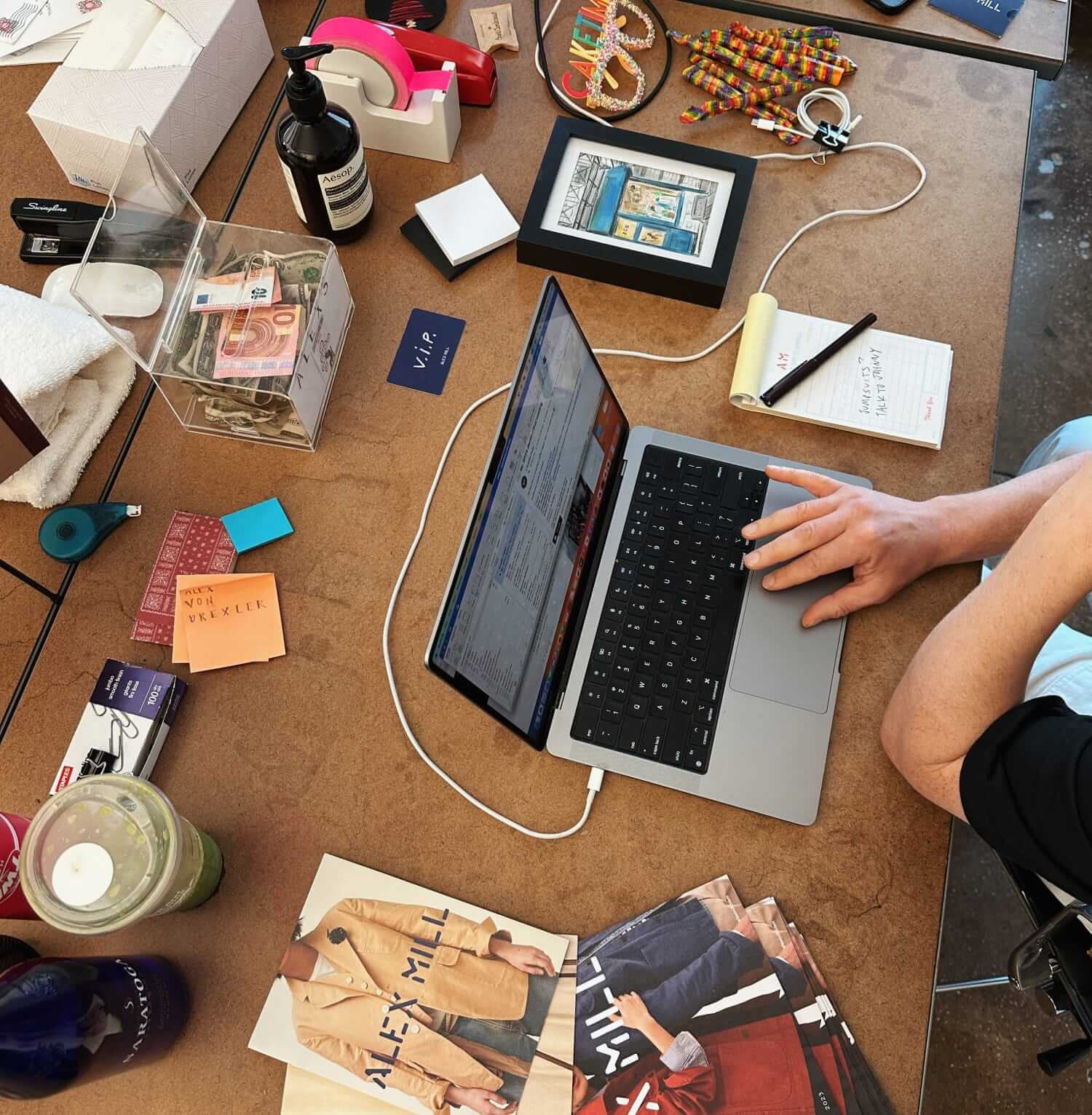 When it comes to careers, the bar was set pretty much as high as it could go for Alex Drexler. His father, Mickey, was known as a retail king—beloved for making Gap chinos and T-shirts cool in the '90s and J.Crew the menswear mainstay of the early aughts. So naturally, Alex wanted nothing to do with the family business. He wasn't interested in rebelling, but rather charting his own path. He worked in the hospitality industry and later went to law school, but you can't outrun your destiny. As Alex puts it, fashion is in his blood and he couldn't escape it.
He decided to get a job with Steven Alan in order to learn how to manufacture the kind of well-made, understated clothes he liked to wear himself. Then, with all the knowledge he gleaned from Alan, along with countless lessons from his father, he embraced the entrepreneurial path and set out on a mission to make the perfect shirt in 2012. A decade later, the Alex Mill brand has evolved, grown and come into its own as a label known for cool, comfortable clothes that never go out of style.
What's currently
on my desk
Look books and catalogs (I like to keep them handy for easy reference)
Pink tape for the mood board
Pens and pencils (wrapped in rainbow tape, courtesy of my daughter's last visit)
The "overthinking" box
A framed, hand-drawn sketch by artist Louie Chen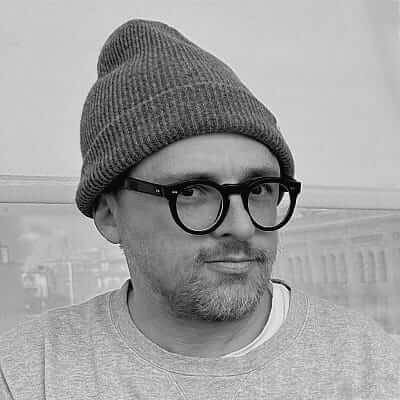 One of the most sentimental items on my desk ...
Is definitely the Louie Chen drawing of our very first store on Elizabeth Street. It's from around 2013 and that's the one thing that permanently stays on my desk. While the store isn't there anymore, and the company has evolved and changed a lot, it reminds me of where we started—small, scrappy and creative. It's not unlike our team today, although I have learned a lot along the way.
But the most recent additions are ...
A matcha latte from Starbucks. I started drinking matcha a few years ago and I love it. The second is the $1 bill I just put in my "overthinking box". My team gave this to me for my birthday earlier this year. Every time I overthink something—which can happen quite a lot—I have to put cash into the box. The bonus is that the funds are communal. When the box gets filled up, everyone will get coffee or lunch! It's definitely added some fun to our usual routine.
The true constant in my schedule is arriving at the office every day.
After that, it's totally open. I try to keep a consistent schedule, but in a start-up environment like ours, you definitely need to be flexible. We often have visitors popping in, impromptu meetings, model castings or even surprise birthday celebrations. Needing to stay flexible is an understatement.
I love a good calendar.
And I like it very organized and detailed. I always like to make sure that all my appointments are in there and updated. I also cancel out appointments that are not happening anymore. I've found that a streamlined calendar keeps my life organized and gives me peace of mind.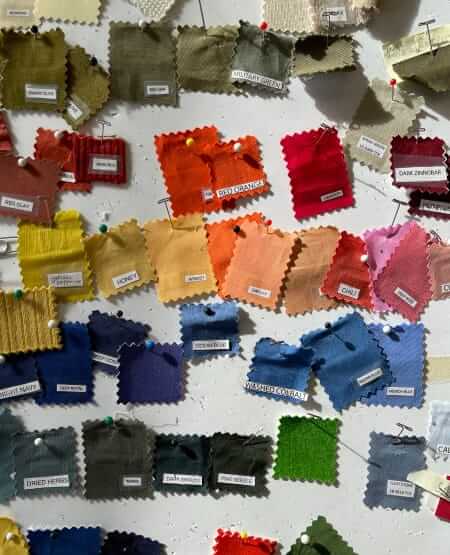 Yet despite that, I keep track of a lot of things in my head.
I'm not sure if that counts as digital or not. Sometimes it's a note on my phone. Other times, it's just me mulling over something. Maybe not the best strategy, but most of the time it works well.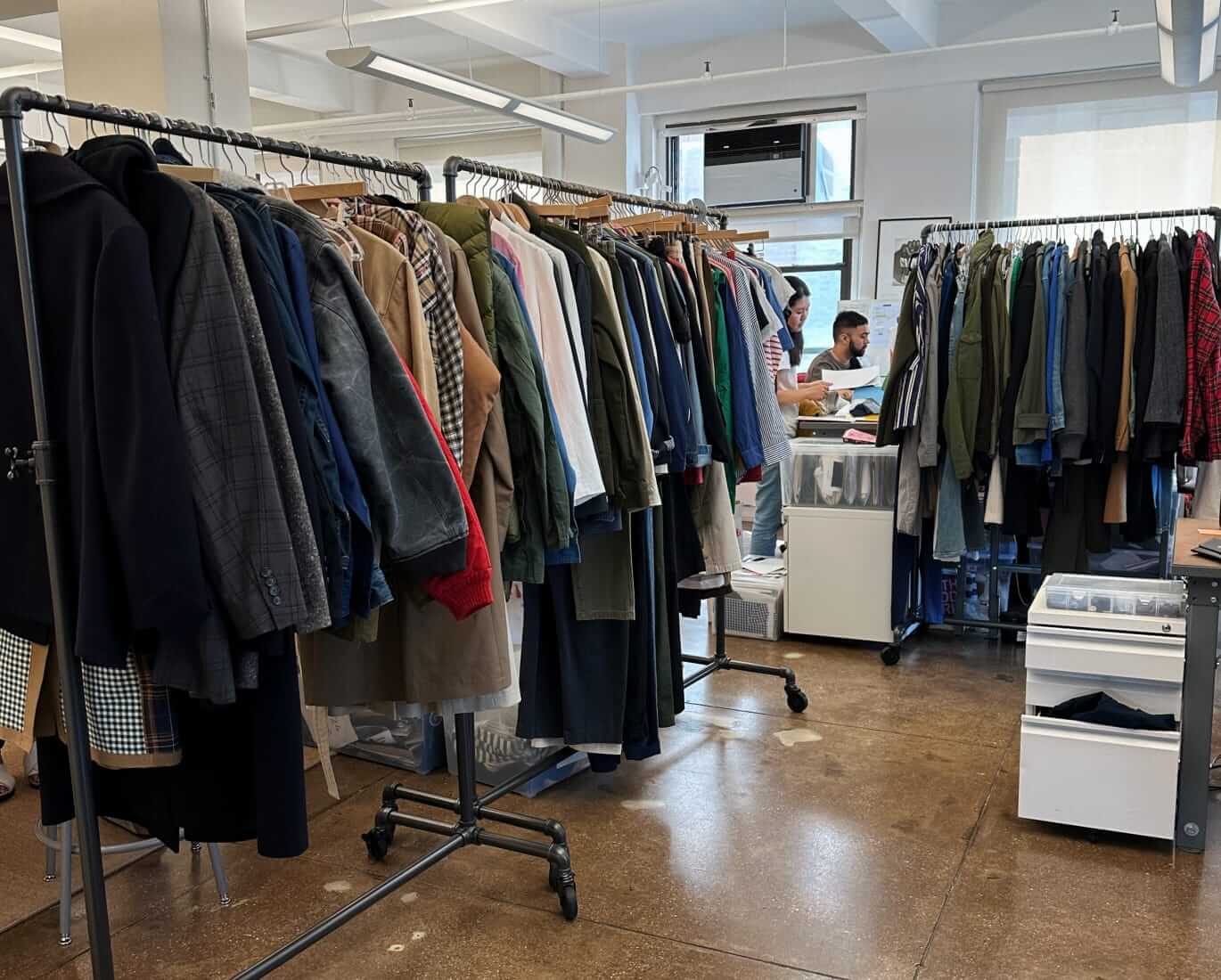 I really don't use any high-tech productivity tools.
But one thing I like to do is keep running agendas for upcoming meetings. I have a lot of different things to keep track of, so I organize them into different lists throughout the week and then address them all at once. I'll keep adding and editing throughout the week.
It's important for people to step away from their desks and take a break.
Our team enjoys having lunch together every day. We'll do a group order from somewhere around Soho that we've wanted to try. Some days it's a curry from Fish Cheeks or dim sum from Nom Wah Tea Parlor. Other times, one of us will make lunch for everyone. We even have a series about it on Instagram that one of our interns ingeniously named "Alex Meals".
I love being in the office
around 5:30 pm.
This is when is starts to slow down. Our studio is a completely open space. We're a small collaborative team, so we're always sharing lunch or cracking jokes—which is my favorite thing about our office dynamic. However, it can make it hard to focus. Once everyone starts to leave for the day, I can finish bigger projects that I started earlier in the day.
Perhaps I just need a tactic for staying focused.
Right now, I'm still trying to figure this out.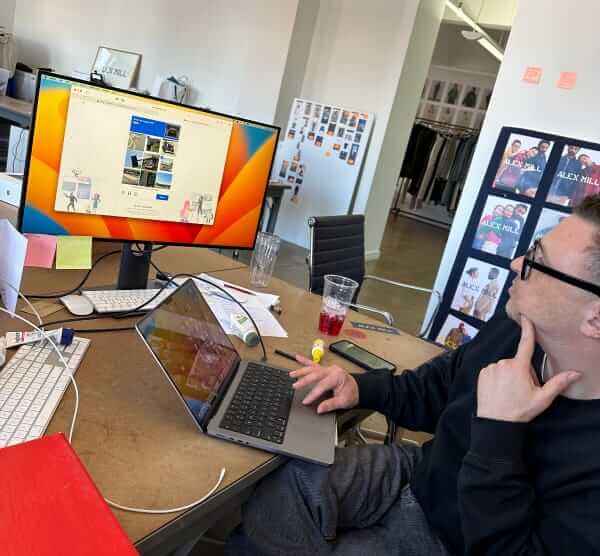 In theory, I believe in "inbox zero".
But the reality is that I get over a hundred emails in a day, so it's hard to maintain. We love hearing customer feedback, and we encourage them to email our creative director Somsack Sikhounmuong and me directly. Sometimes, this feedback can spark a series of impromptu meetings, hence, the "inbox zero&38221; thing is hard. However, I always try to respond to every email as quickly as possible. I think that's an important trait.

If I'm being super honest, I'm not sure I know how to completely "shut off" when the day is over.
But one thing I do that helps me is working out. I think the endorphins you get from a great workout really clears the brain. If you have any more ideas on how to switch off, let me know.
I really believe one of the only real measures of "success" is growth.
And you should always be growing. With that, two key factors come to mind. The first is being curious. I always ask a lot of questions (my team might say too many) and I want to learn as much as I can. For example, I'm interested in learning more about Photoshop and graphic design, so I might take a class after work. Even if it doesn't have a direct application to what I do day-to-day, there's always a lesson to be learned.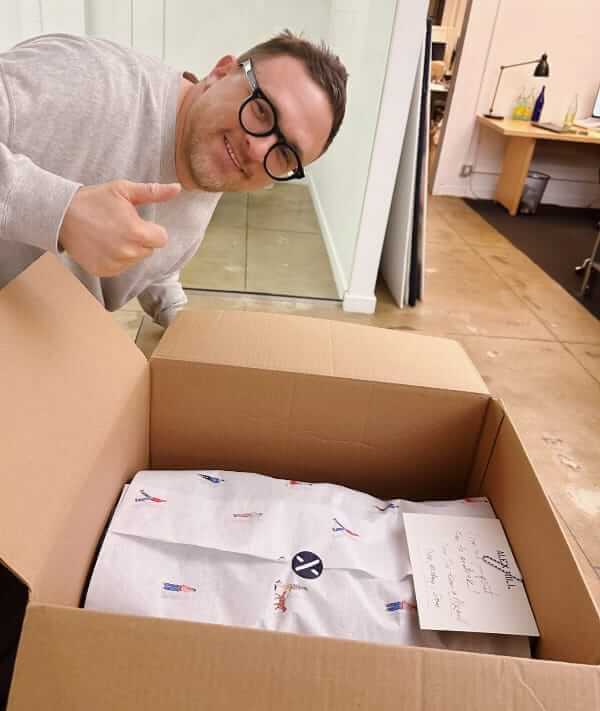 I credit my attention to detail as a "secret" to success.
From our marketing to our clothes, I'm always trying to put myself in the customer's shoes and consider every detail they might pick up on—like adding an inside jacket pocket for your phone. Or even those details you might not pick up on, like making sure an inside pocket is deep enough so your phone doesn't peek out. Some of the best details are the ones that are invisible but have made your life ten times better, right?
I've definitely come a long way from my first job.
I was working as an overnight bellman at an Ian Schrager hotel in Times Square. So there was no office, no desk. But one thing that's stuck with me throughout my career is something I learned from my father during those days: You're only as good as your team. It's so important to have people of all ages around who you can trust and always be learning from.