Our Go-To Winter Layering Piece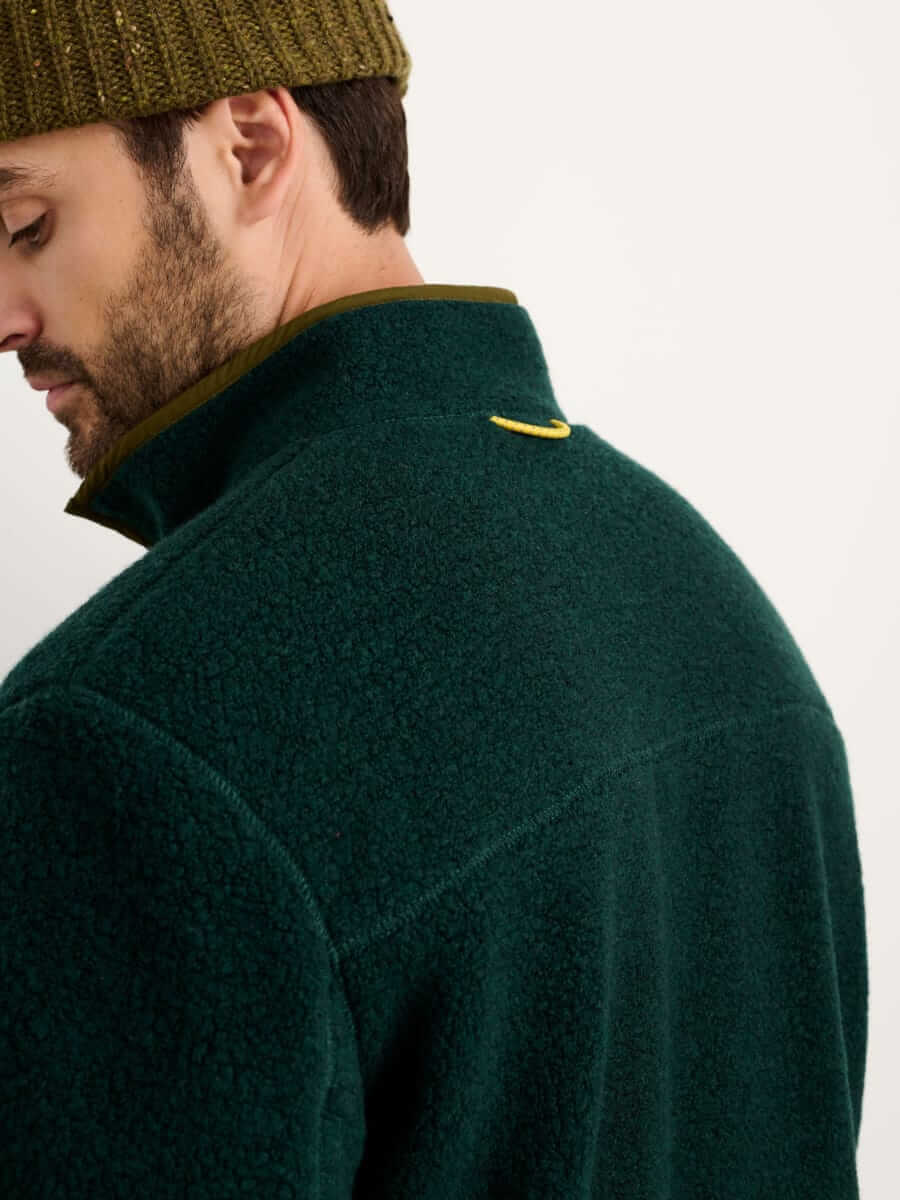 Our Go-To Winter Layering Piece
Pullover, vest or full-zip ... pick the fleece that suits your style
Is it possible for a piece of clothing to be too comfortable? Like dangerously cozy? Because the latest fleece jackets or vests, with all the softness and texture of teddy bear, could be considered emotional support outerwear. Let them wrap their fuzzy arms around you and tell you that everything is going to be alright. Sure, the world seems like a dumpster fire right now, but these nubby layers offer warmth and a serious shot of style to your winter wardrobe. In a season where hazy greys, dark browns and blacks are all but inescapable, a pop of eye-grabbing color and texture from a fleece is an easy way to infuse an electric burst of energy into an otherwise reserved look.
No longer relegated to Nalgene-carrying climber types and tech bros, fluffy fleeces have now officially become part of the general menswear landscape. What's more, there are no special rules involved in wearing one. A fleece is comfortable, yes, but it's also something that you don't have to think about—throw one on with a pair of sweats and sneakers or downplay the athletic vibe with chinos and a pair of loafers. Of course, it's great when worn with some jeans and boots, too—maybe even layered under a top coat when the weather really cools down. You've just got to love a piece that satisfies both fashion and function, right?
The Best Fleeces
for Men in 2023
Vests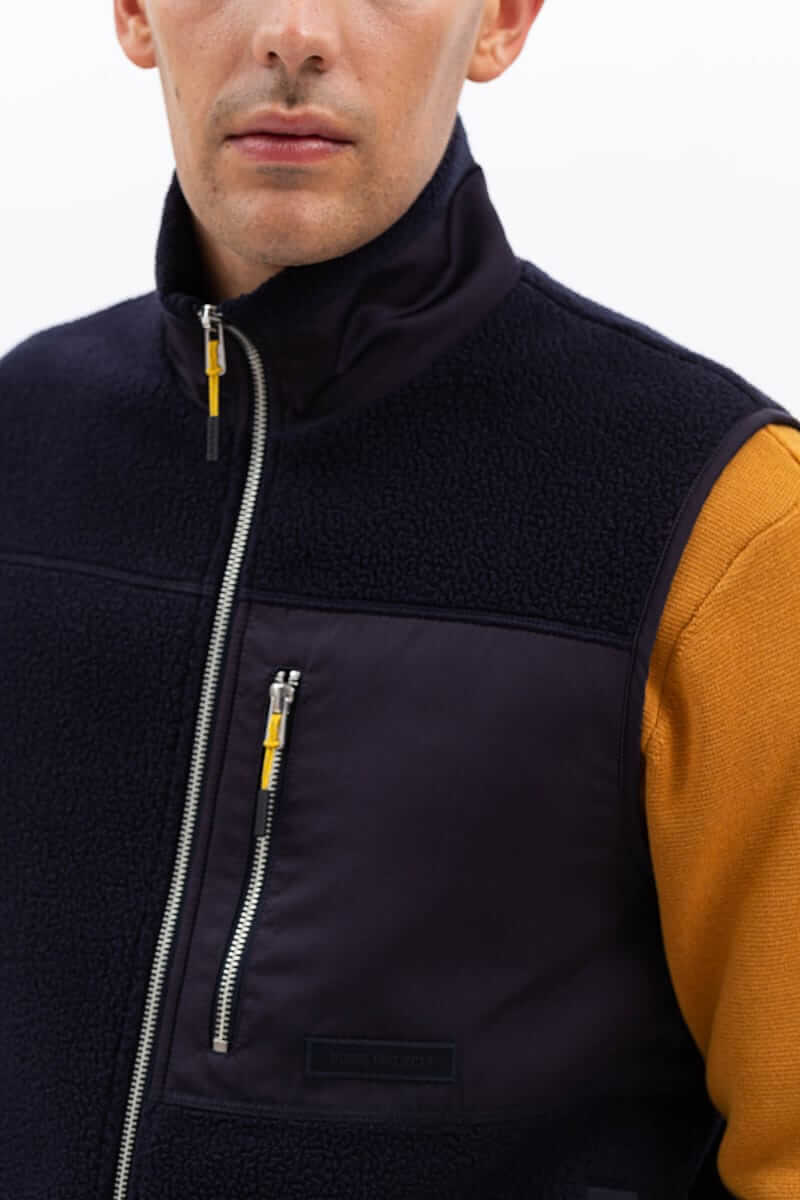 Frederik fleece vest,
$270 by Norse Projects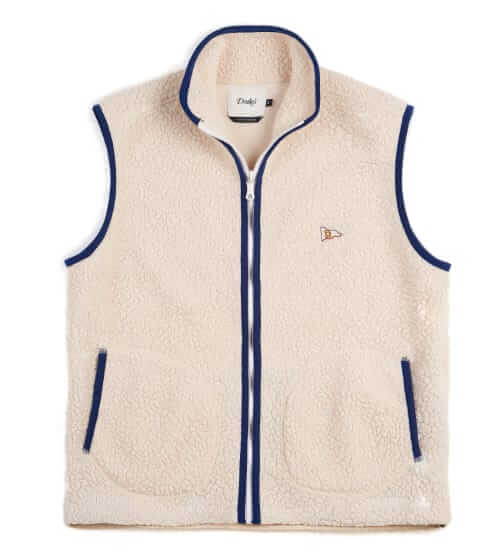 Boucle wool vest,
$450 by Drake's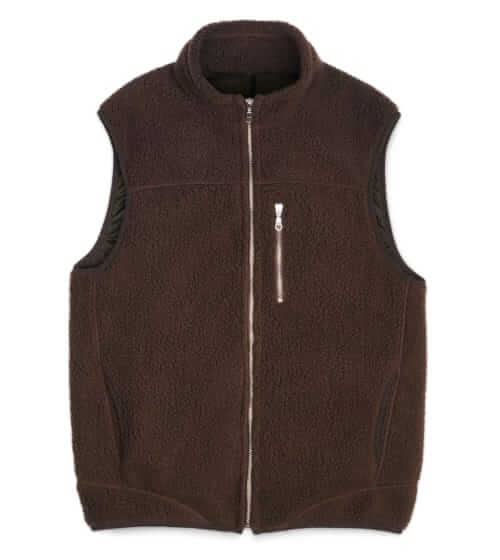 Fleece vest,
$300 / $215 by Harmony Paris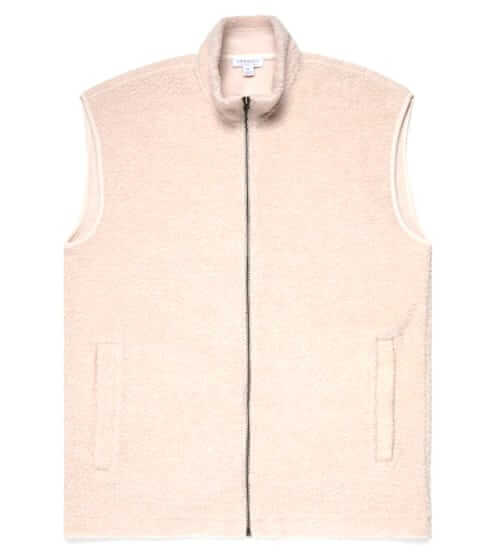 This gilet features a simple and minimalist design with bound seam details, which gives it a retro yet contemporary feel.
Wool fleece vest,
$400 by Sunspel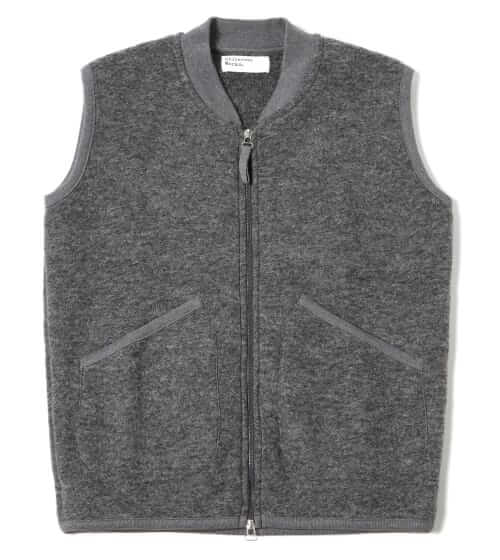 Wool fleece vest,
$156 by Universal Works
Half-Zip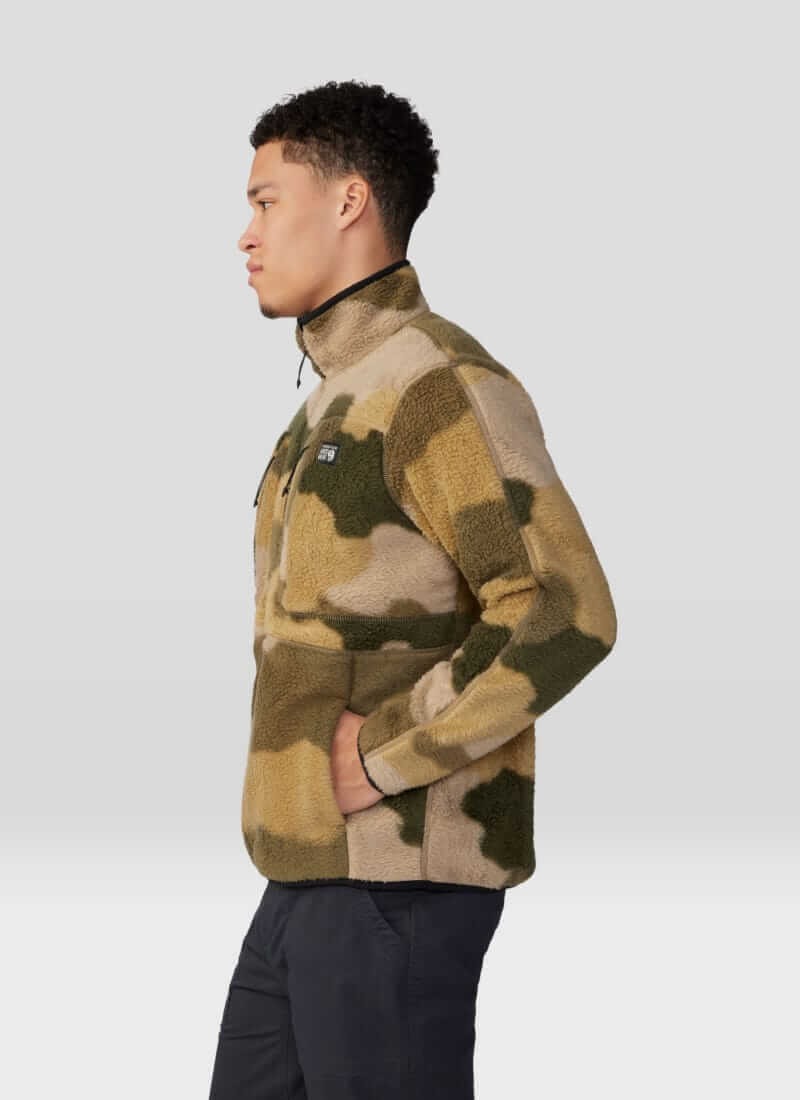 Hicamp camo half-zip fleece,
$130 by Mountain Hardwear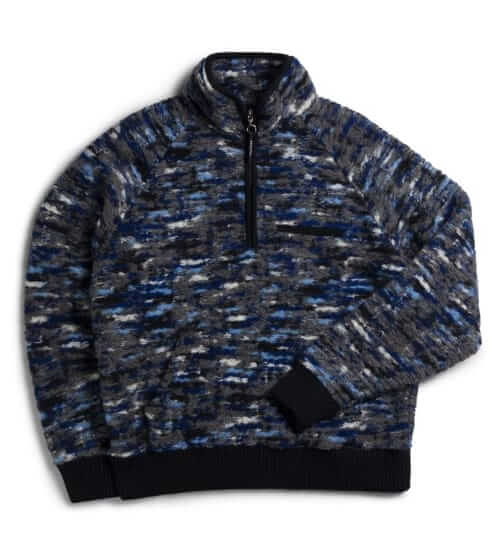 Jacquard half-zip fleece,
$345 / $205 by Percival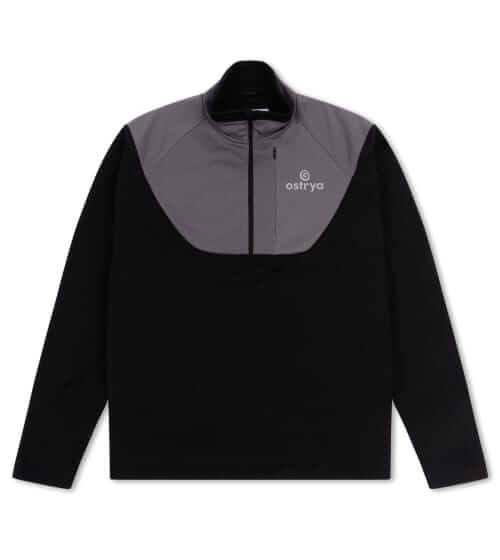 A wicking fleece helps manage moisture and keep you warm, while the half-zip and chest pocket allows you to customize your comfort and carry small items easily.
Rove half-zip fleece,
$224 by Ostrya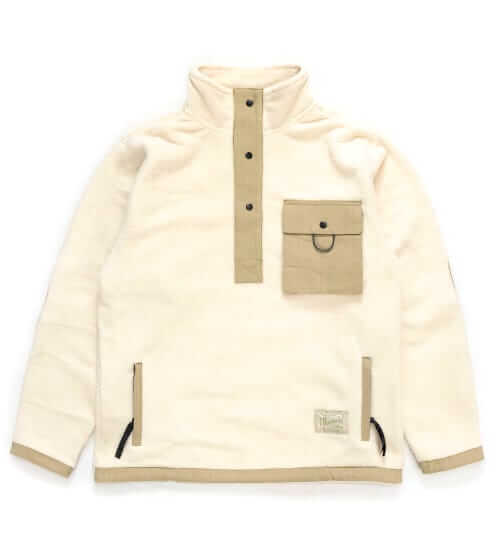 Dover half-zip fleece,
$185 by Manresa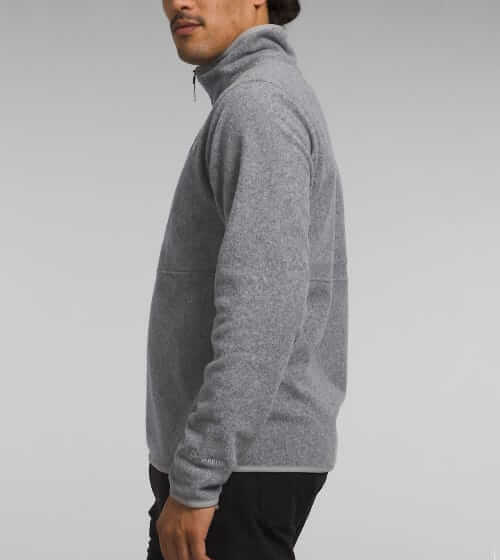 Alpine polartec
half-zip fleece,
$70 by The North Face
Full-Zip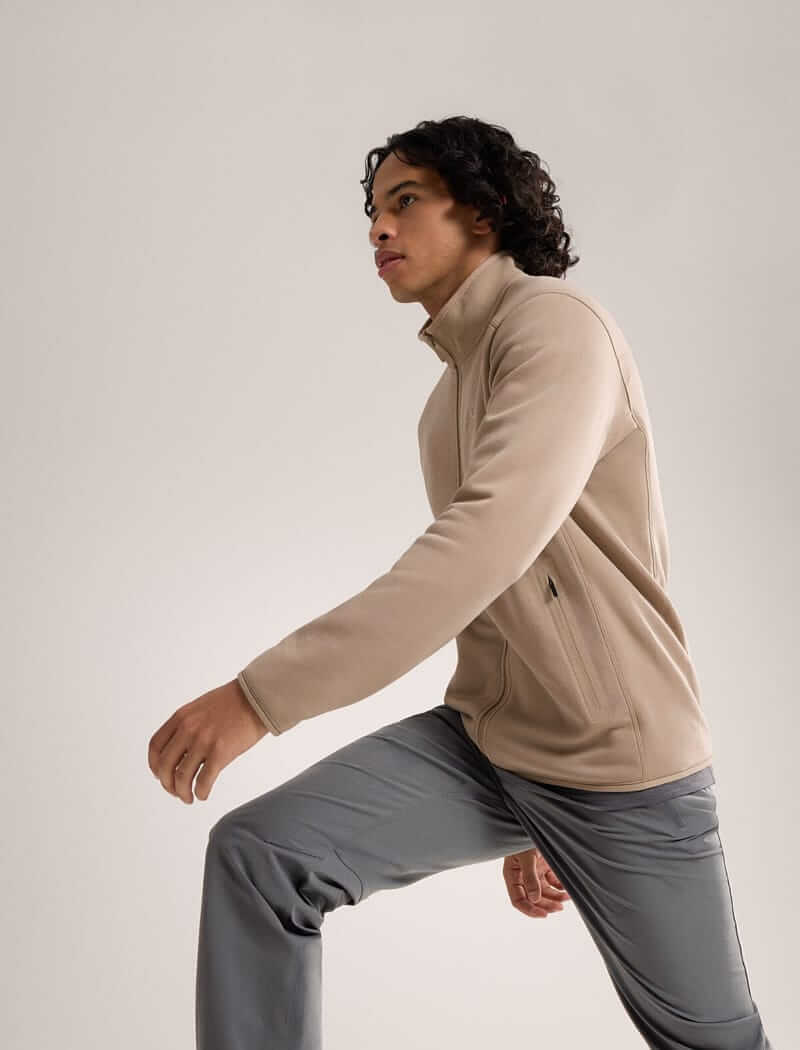 Kyanite fleece
full-zip jacket,
$180 by Arc'teryx
Retro blend full-zip cardigan,
$349 by Patagonia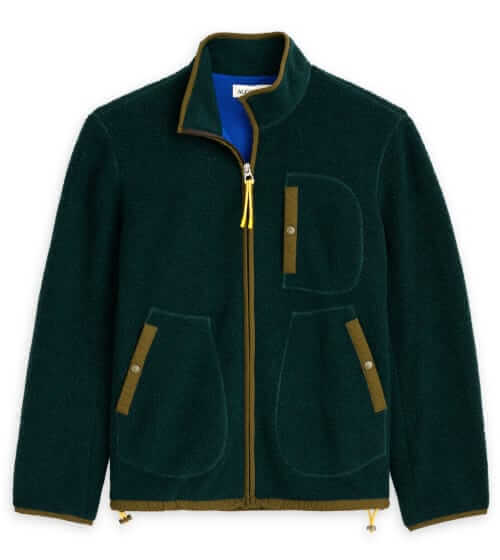 This Italian sherpa jacket is a stylish and comfortable outerwear piece with a bungee drawcord and enamel snaps, making it both practical and fashionable.
Altafleece full-zip jacket,
$225 by Alex Mill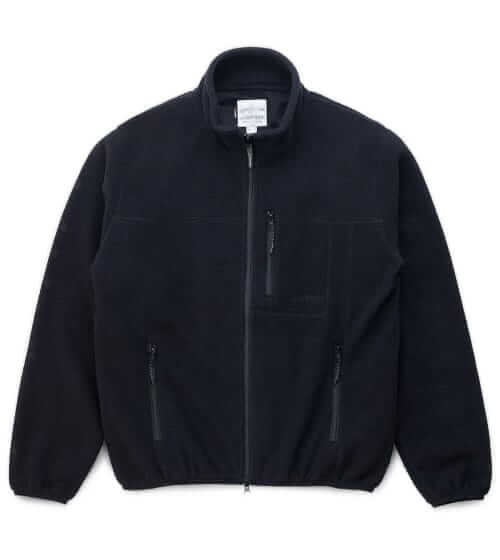 Polartec thermal full-zip jacket,
$200 by Gramicci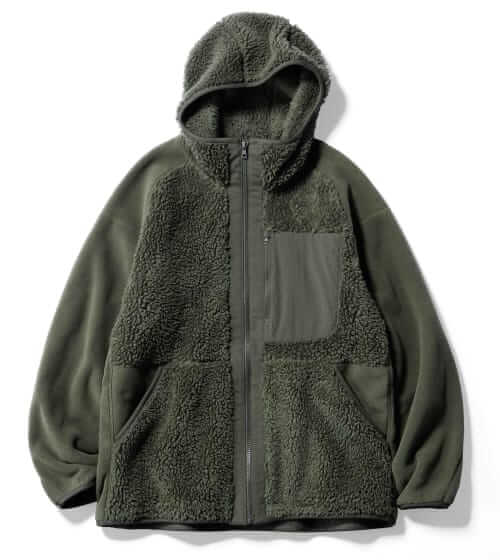 Fleece full-zip jacket,
$59.90 by UNIQLO x White Mountaineering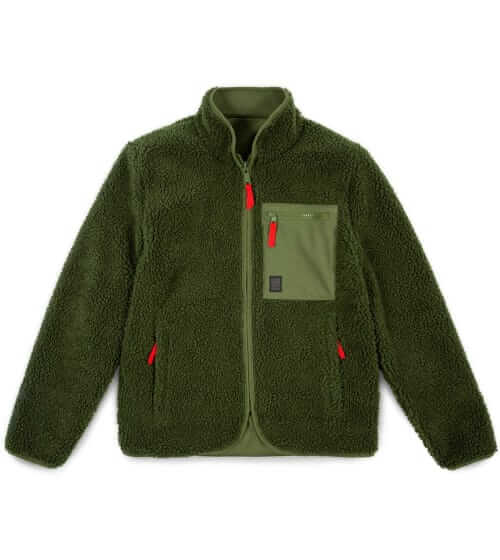 Sherpa full-zip jacket,
$169 / $75 by Topo Designs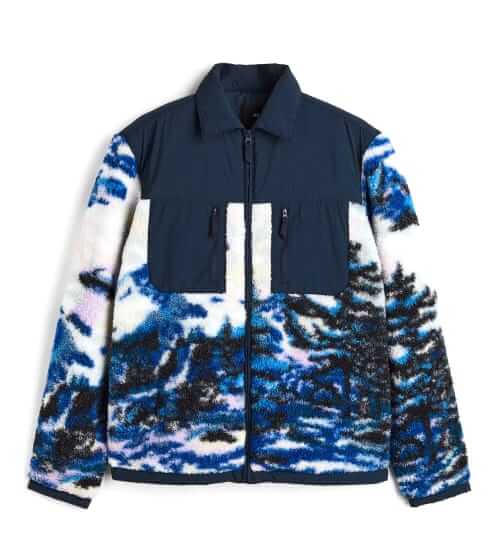 Fleece full-zip overshirt,
$49.99 / $29.99 by H&M
Who Made the
First Fleece?
Polar fleece originated in Massachusetts in 1979 when Malden Mills (now Polartec LLC) and Patagonia developed Synchilla (synthetic chinchilla). The goal was to create a fabric that could provide the warmth and softness of chinchilla fur while being lightweight, durable and easy to care for. It quickly gained popularity for its warmth, breathability, moisture-wicking properties, and versatility, making it a practical alternative to traditional wool.
Go Vintage
Old School Outdoor is a specialty archive shop that stocks the best in rare vintage Patagonia and other retro fleece garments from the 1970s, '80s and '90s.
1988 Synchilla half-zip, $225 by Patagonia