My Morning Routine
⇾ Noah Palmer, Hill City Founder
My Morning Routine
⇾ Noah Palmer,
Hill City Founder
On the benefits of solitude, surfing and breaking out of your routine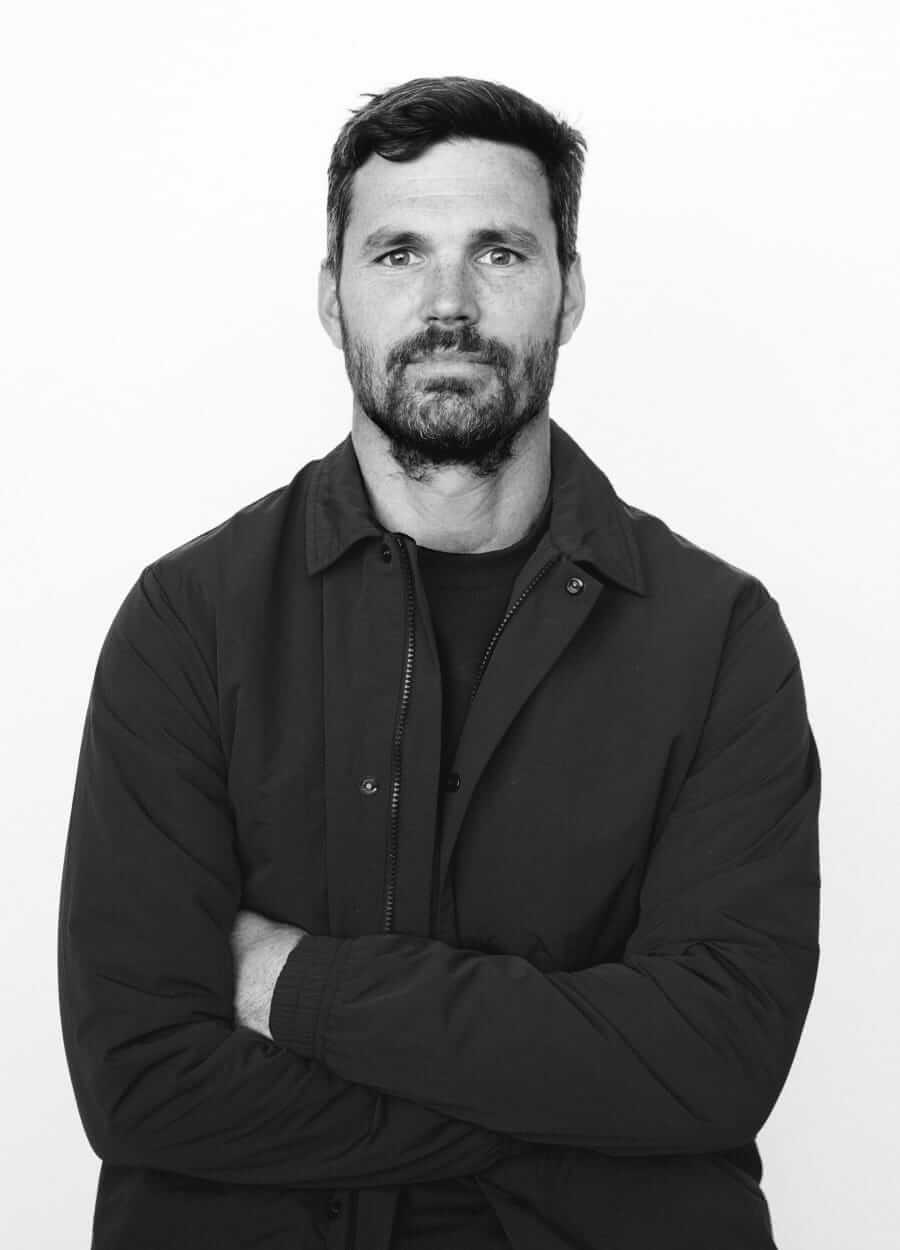 We're big fans of Hill City, the minimalist performance brand that offers technical prowess and comfort without screaming. The understated, almost workwear-ish aesthetic means it's stylish enough to be worn anywhere, while serving you well through any workout or outdoor adventure. And that's just how Noah Palmer wants it. The former Major League Soccer goalie founded the San Francisco brand based on the principle that clothes could flex, breathe and function without looking like they're trying too hard. Palmer is an easygoing kind of guy. But he doesn't let those feel-good Cali vibes keep him from getting shit done—his old school paper checklist (never not by his side) will attest to that. We caught up with him to get some intel on waking up early, prioritizing your needs and importance of breaking up a routine.
The Series
Those moments between turning off the alarm and getting into our work routine can be the most defining 60 minutes of our day. Benjamin Franklin set a day's worth of plans by 5 am and Steve Jobs asked a simple question: "If today were the last day of my life, would I want to do what I am about to do today?" Our rituals are a reflection of us. So we've ventured out to discover how some of our most influential and fruitful peers get started.
My Routine
I try my best to wake up by 5 am.
But I let myself sleep in on one of the weekend days, usually waking up whenever my five-year-old wakes up.
I don't sweat over how much sleep I get.
But it's usually in the six to seven-hour range.
Solo time in the morning is important.
The first 60 minutes of my day are almost always spent alone. While coffee is brewing I check email and messages while listening to NPR's First Up podcast. Then I spend 5-10 minutes on the New York Times Spelling Bee Puzzle (which I'm addicted to) before starting to work.
But time with the kids is the most important.
In the hour before I head to work, I'll hang with my wife and kids (Grace is five, Annie is three, and our newborn, Hughes). It's grounding, and helps put the rest of the day in perspective. I love reading with Grace before everyone else wakes up.
I brew my own coffee each morning.
Usually I'll put down three to four cups, black, per day. I really like Equator Coffee. They're a local business and conveniently located near my house.
I don't really eat breakfast.
It's not intermittent fasting or anything trendy. I've just never been a big breakfast guy.
Breaking out of your routine can be really nice.
Normally, I'll take one morning per week for a dawn patrol surf at a beach on my commute to work. Just to clear my mind and wake up my body.
I don't really like working out in the morning.
With the exception of surfing, of course. I do try to run two or three times a week, either at lunch or at night. And, during shelter in place, I've been participating in our Hill City Thursday Virtual Run Club and following our at-home trainer workout series on Instagram.
I'm old school when it comes to my to-do list.
I prioritize what I plan to do and accomplish each day by using a checklist. The team makes fun of me, but I still prefer to use a pencil and paper to do this.
Self-isolation has turned everything upside down.
Multi-tasking and compartmentalization has never been so important. I'm constantly flipping back and forth between work, to a bike ride with kids, to work, to making lunch, to a work call, while helping a kid with an art project.
I'm as low maintenance as they come.
Maybe I should be better about it, but I don't do much to my skin and that seems to work. I use very few products. I've found that not washing hair is the best hair product.
I shave every six weeks or so.
I like the scruff, so I just buzz it with a simple electric beard trimmer. I haven't shaved my face with a blade since my wedding day.
Clockwise, from top left
Clear Zinc unscented sunscreen,
$17.95 by Badger Sport
Hemp almond Castile soap,
$4.29 by Dr. Bronner's
Camper MK1 watch,
$75 by Timex Archive
Performance socks,
$14 by Hill City
Stainless steel tumbler,
$35 by Kinto
Equator blend,
$15.50 by Equator Coffees
SharpWriter mechanical pencils,
$9 for a 10-pack by Paper Mate
Spelling Bee,
free from the New York Times
I shave every six weeks or so.
I like the scruff, so I just buzz it with a simple electric beard trimmer. I haven't shaved my face with a blade since my wedding day.
My uniform ...
My uniform ...
I pretty much stick to our Everyday Pant, a Supima Tee, and either a hoodie or one of our shirt jackets. I'm usually wearing Vans, but am currently looking for a new everyday shoe.