Style Strategies
⇾ How Matt McCormick Shops
Style Strategies
⇾ Matt McCormick, Artist & Founder of One of These Days
On his love affair with the American West and the perfect white T-shirt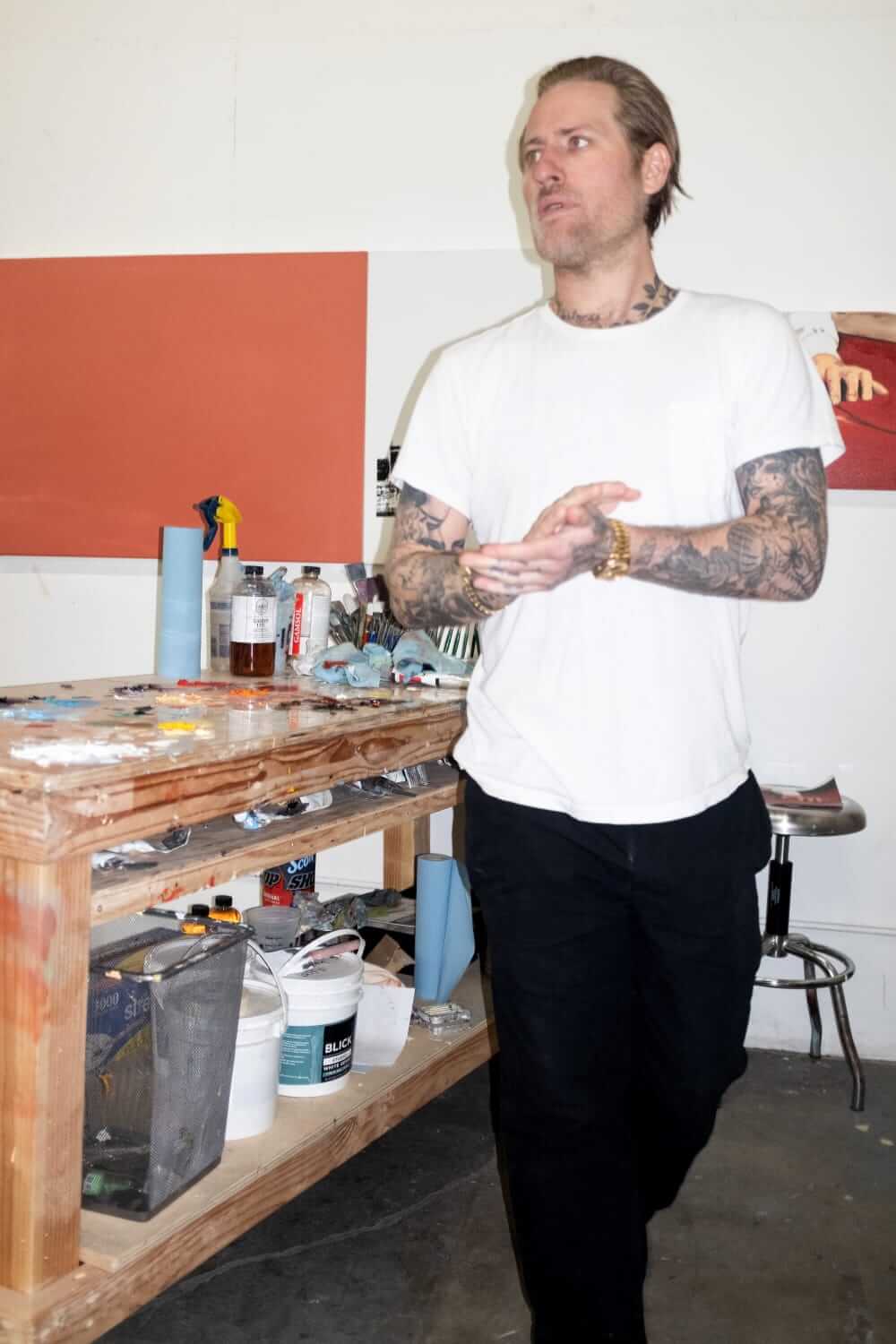 You've undoubtedly seen Matt McCormick's artwork—if not in person, then on the internet. The multimedia artist is best known for his representations of the American West that juxtapose the region's dreamy lore and contemporary grime. McCormick launched the Los Angeles-based brand One of These Days to share his art with people outside traditional viewing spaces. The brand combines timeless, utility-first designs of classic work and hunting apparel with his signature Western-inspired iconography. I'm a fan of his artwork, and the brand as a whole—they make some of the best thermals, and their recent collaboration with Woolrich is straight gas.
McCormick's personal style is dialed back since the guy is a working artist and his daily uniform has to function since he's painting or reorganizing his canvases in his studio. He tends to stick to the basics: black pants, boots and T-shirts, with a durable chore coat thrown on top. He knows what he likes, and it makes sense—his uniform is the perfect counterbalance for someone working with color daily. We caught up with him to understand his love affair with the American West, luxurious oral care and what he saves on by constantly perusing eBay.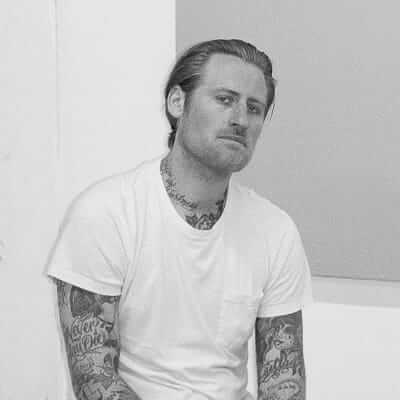 Not every artist has a clothing brand. How did that come about?
I would hand draw and make shirts in high school for my friend's bands and made-up skate brands. I then shelved the clothing idea for about ten years. After moving to Los Angeles from New York on an overnight whim, I ended up working on Fairfax during the earlier stages of the streetwear boom. I was surrounded by a bunch of other people building brands and doing things rather than just talking about it.
After my art career started taking off and I found myself trying to add other mediums and ideas to the practice, I decided to make another access point to my work with my close friend, Jered Vargas, and take on clothing.
Are there commonalities between painting and designing clothes?
For me, the same thinking can be applied to anything I want to make—from a painting to a short film, clothing, etc. I find some inspiration and try and make my version. My goal isn't necessarily to reinvent the wheel, but to improve upon or continue the works and objects I cherish.
Why do you gravitate toward the American West so much?
It's a language that I feel comfortable speaking. The visuals and mythology within and behind it have been fed to me since childhood, and generally, the most honest work will come from what we know best. It serves as a good starting point to bring in influences from a whole other spectrum of places.
What are your favorite songs
to paint to?
That's a tough one. It depends on the week or the time of day. I have some stuff I always return to. If I'm trying to zone out and power through paintings, I usually opt for nostalgic or power ballad stuff to sing along and get out of my head—it takes me to a more childlike head space to listen to music from my childhood.
The Byrds, Scorpions, Billy Joel, Type O Negative, Journey, Rush, Pixies, Smashing Pumpkins, Alice In Chains, and a lot of KISS and R.E.M lately. Depends on the time of day: jazz in the morning, singer/songwriter before lunch, and then progressively more intense music through the afternoon. Usually I end up at some Deathslayer or PowerTrip by the end of the day.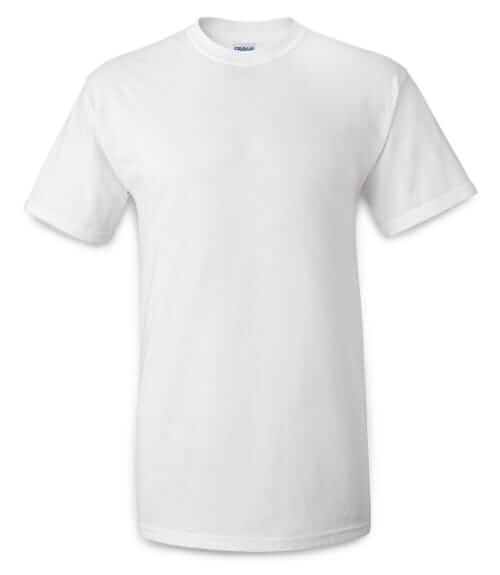 Cotton T-shirt,
$11.50 (for two-pack) by Gildan
How would you describe your style in five words or less?
Timeless American black garments.
What's one item that every man needs in his closet?
A simple, yet solid, white tee. You can't go wrong with a brand new Gildan white T-shirt.
Three favorite brands, currently?
One of These Days (I had to, right?), Cobra S.C and Ben Davis.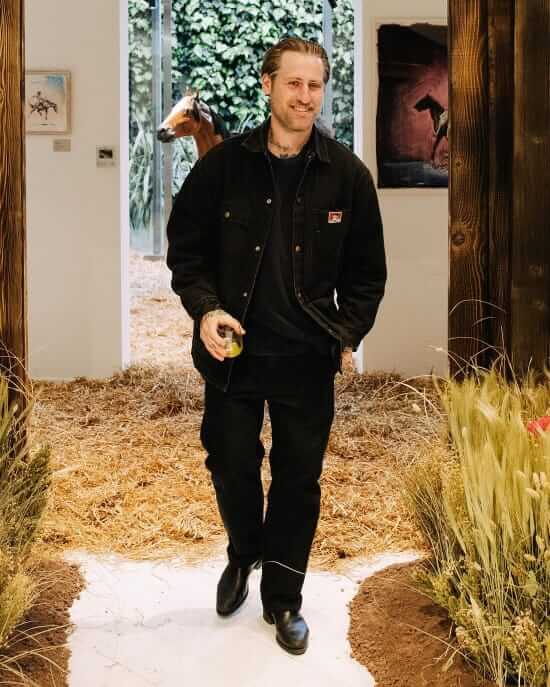 Chore coat,
$110 by Ben Davis
What's one item that you cannot part with?
My Ben Davis chore coat.
Do you shop more online or in person?
eBay. All day.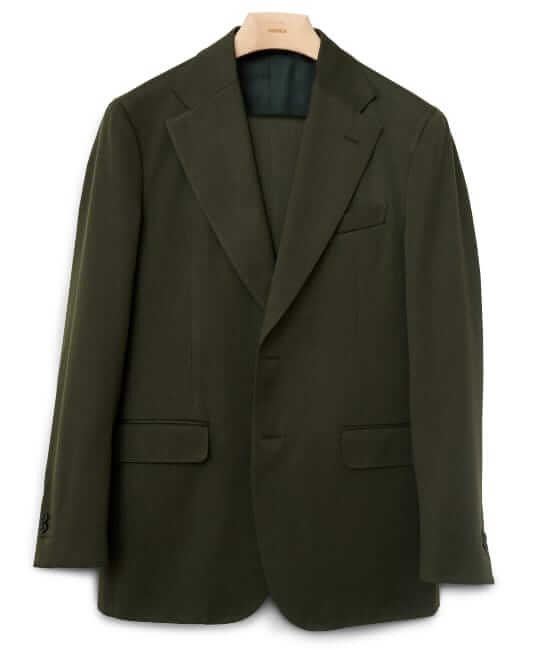 Twill artist suit,
$2,495 by Cobra S.C
What's something you're looking to buy at the moment?
This dark green unstructured suit from Cobra S.C.
What city has the best shopping?
I'm not a huge shopper when I travel, but I usually pick up a few things whenever I'm in Paris. Got a beautiful black leather bag there back in January.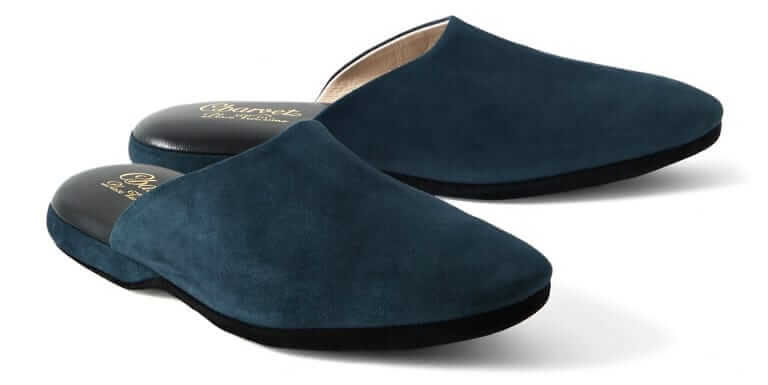 Suede slipper, $485 by Charvet
Necessary extravagance?
Officine Universelle Buly toothbrushes, Marvis toothpaste and Charvet slippers.
What is something you refuse to spend a lot for?
White T-shirts. There's no need to spend a ton. But, to be honest, I save a lot when buying almost all my clothes—besides shoes and accessories. eBay has been very good to me.
What's something you buy in multiples?
Everything. Once I find items I like, I buy them over and over almost to a fault.
What's one shopping hack that you can let everyone know about?
Not a hack, but if you buy things that will stand the test of time and get better with age, you simply won't have to shop too much.
I know you tattoo as well. Who are some notable people you've tattooed? Do they own any of your artwork now?
I don't kiss and tell ... but yeah, some of them own my art.