Style Strategies
⇾ How Savannah Yarborough Shops
Style Strategies
⇾ Savannah Yarborough, Founder and Designer of Savas
On the enduring coolness of leather jackets and why she can never have enough vintage tees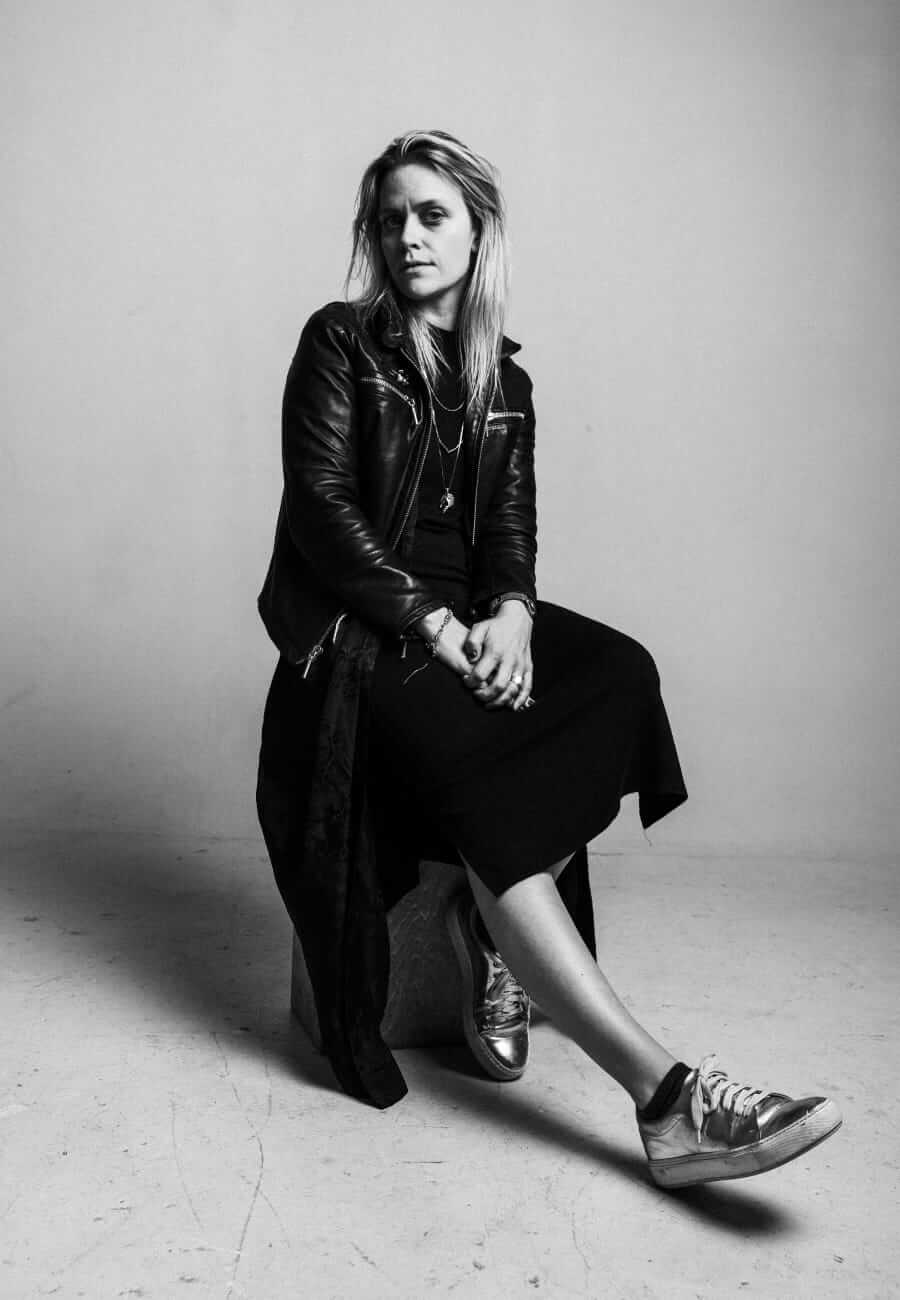 Savannah Yarborough, the founder and designer of Savas, is bringing the classic tailoring sensibility of Savile Row to the badass world of leather with her bespoke, made-to-measure and ready-to-wear jackets, boots and accessories. Dressing well-known individuals like Jack White, Brian Cox and Daniel Kaluuya is a testament to the brand's reputation and the appeal of its products.
The designer isn't only outfitting superstars, but coins Savas as a "Rock n' Roll country club" that styles the whole band, "and everyone who makes the show happen—from lead singers to the financial managers, lawyers, roadies, and everyone in between." All share one common theme—excellent taste and appreciation for craftsmanship. Yarborough's detail-oriented jackets didn't help her create a business overnight. A graduate of Central Saint Martins, she cut her teeth at the all-American label Billy Reid, working closely with the creative director and CEO, which unknowingly prepared her to take off with her own venture.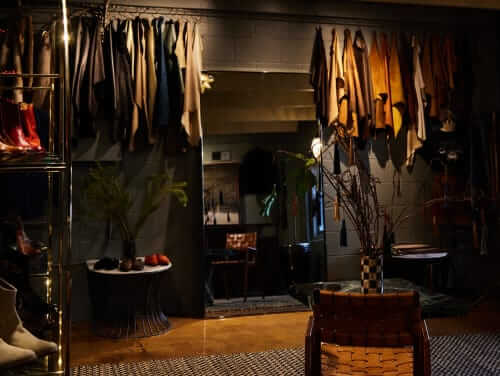 The brand is known for its one-of-one leather and suede products—sourcing from some of the most prestigious tanneries in the world. "We create our leathers directly with a luxury Italian tannery. We are their only 'tiny' brand that they develop with—and it is my most passionate aspect of our products," says Yarborough. One of her favorite leathers is Pacific lamb. A triple, hand-dyed process that has a multi-layered effect of changing in front of your eyes, so it doesn't look like leather.
For someone who's always dressing others, Savannah's style reflects her brand. You can always catch her in perfectly patinaed denim with a well-worn vintage T-shirt and a signature leather jacket. We caught up with her to see what makes a leather jacket so iconic, the keepsake from her dad she cannot part with, and what suitcase brand she has her eye on.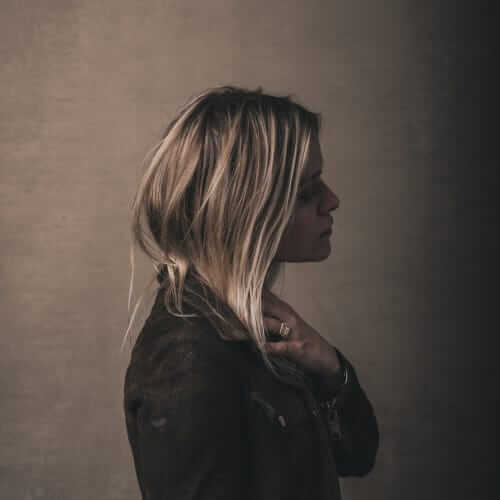 How did you know it was time to start your own brand?
A leather jacket I designed changed the way I felt. As I started to fall into obsession with the material and emotions from it, I didn't have a choice.
What does a guy need to know about buying a leather jacket?
You should wear your jacket; it should not wear you. This is something you can wear for decades and that will evolve with you. If you're going to spend the money, it should be a good, classic fit so you don't tire of it. We all know that guy who buys "the jacket", and everyone around can tell it's a style stretch. It's more about adding a layer of style, like icing on the cake.
What was the process like starting out with custom pieces and then evolving to made-to-measure and ready-to-wear?
It has been a wild ride—that wasn't planned, but evolved organically. Being in the room (or now on screen) with every client since day one, I have had hundreds of conversations that have led me to move forward.
Not everyone wants bespoke, and some don't like to wait. It's a long process that involves a ton of trust with the maker. After making a few dozen iterations of The Denham jacket, why wouldn't I commit to a style and make it easier? That kind of situation has risen at the right time, it seems. Expanding on that, when we opened the store in L.A., I needed to have pieces available right away. Hollywood doesn't wait, and some folks love the immediate gratification. I think now we safely have options for everyone.
Tell me about putting Brian Cox into your jackets and boots.
We worked with Brian's stylist, Venk Modur, closely and it was a lot of fun. He was ready to show the world that Brian Cox is not just Logan Roy. The day after "Logan" died on the show was the "Saffron Resurrection". None of us knew about the series storyline, so we were just as surprised by the timing as everyone. It brought such a fun sense of approachability to Brian and also us. It was nice to see him having a great time and looking handsome.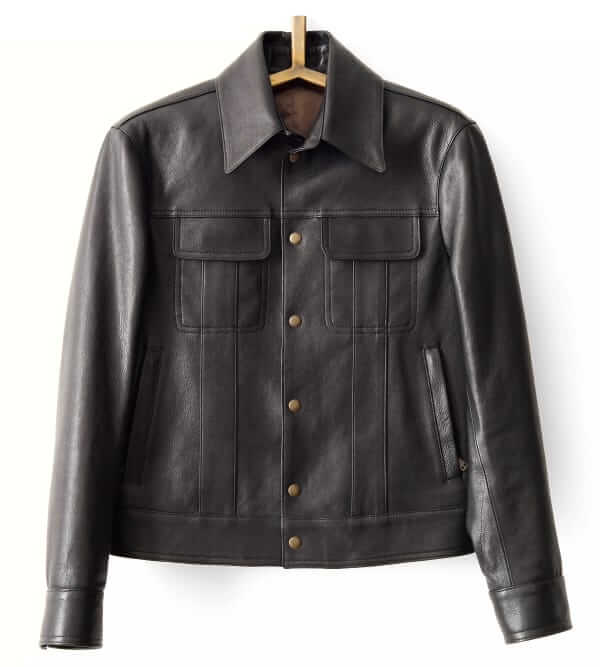 The '68 jacket,
$3,800 by Savas
How would you describe your style in five words or less?
That depends on the day, but usually, I fit into the "Rock and Roll country club" vibe.
What's one item that every person needs in their closet?
A leather jacket, of course. Or a good pair of boots.
What's one item that you
cannot part with?
My gold ring was given to me by my father. He did construction work in Saudi Arabia in the 1970s. The prince he worked for gave it to him as a "bonus".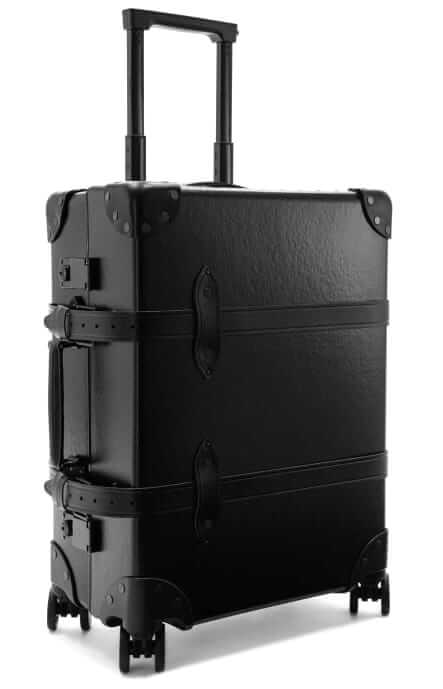 Centenary carry-on,
$2,195 by Globe-Trotter
What's something you're looking to buy at the moment?
Suitcases. But the good ones are so expensive.
Kerrie frayed jean,
$460 by Khaite
Three favorite brands, currently?
Khaite, Visvim and Elder Statesman.
Do you shop more online or in person?
I really only shop in person.
What city has the best shopping?
It's getting harder to find independent stores these days, but I recently had a great trip to Mexico City. I typically head to flea markets and antique stores. I like to be surprised.
What's a necessary
extravagance for you?
Vintage T-shirts. My eyes go dark when I'm shopping for them, and I just can't walk away from a good one.
Anything you refuse to spend a lot for?
I loathe spending money on suitcases!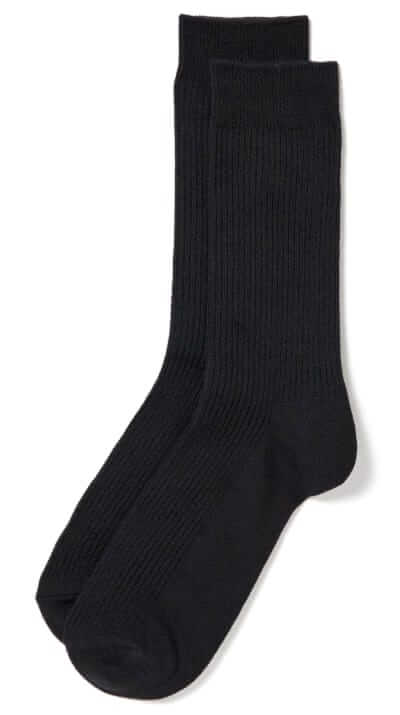 Ribbed socks,
$4.90 by UNIQLO
What's something you buy in multiples?
UNIQLO socks. They're just so good.
Do you ever get buyer's remorse? Or regret for not buying something?
Buyer's remorse, but only for a moment. Once you've bought it, the consequences never seem as bad.
What's one shopping hack that you can let everyone know about?
It's not a hack, but more of a principle. Only buy what makes you feel something, not because someone else thinks it's cool. Otherwise, there's no point, and everyone around you can tell.