Style Strategies
⇾ How Kevin Kafesu Shops
Style Strategies
⇾ Kevin Kafesu, Global Brand Developer for LEGO
The menswear insider discusses the importance of a meaningful watch and the allure of shopping in person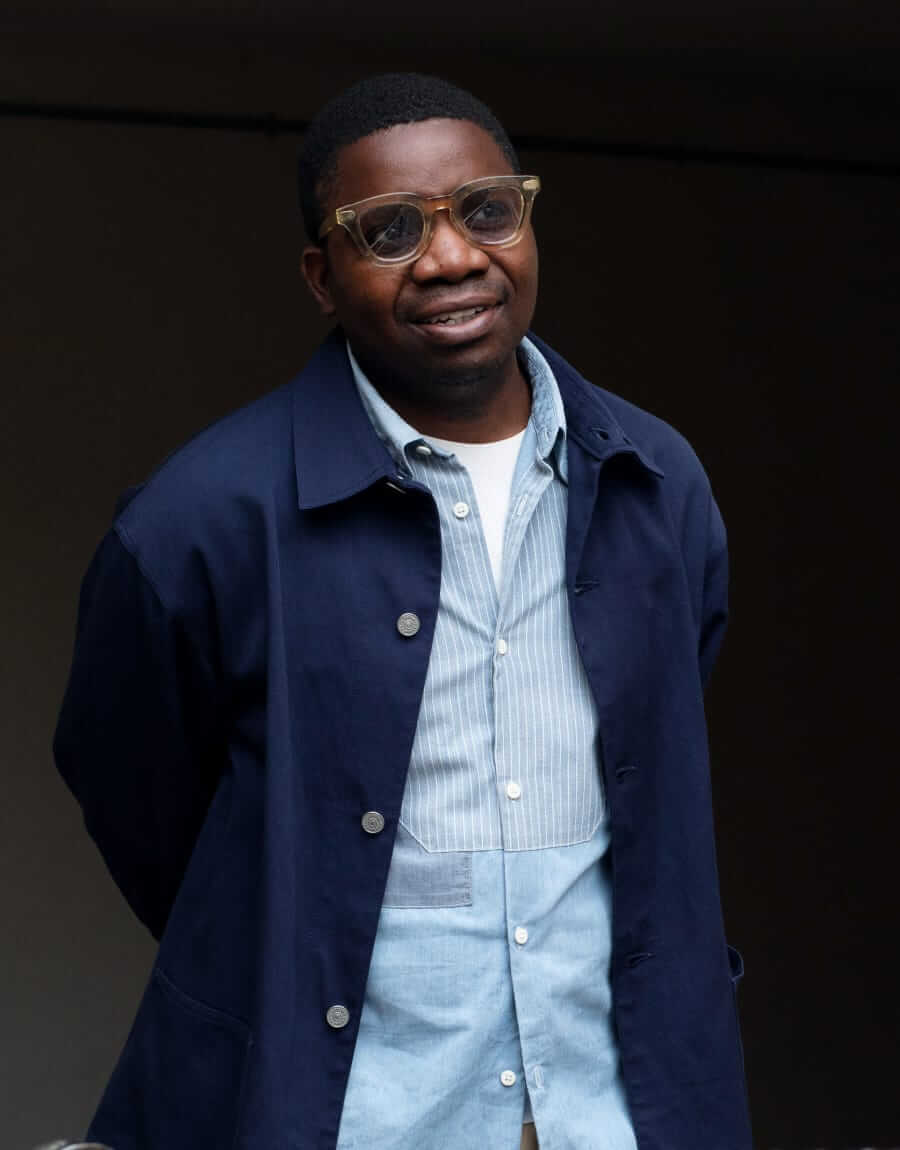 Kevin Kafesu is a man known for his impeccable taste. He's made an entire career out of having his finger on the pulse of not just the men's fashion zeitgeist but also interior spaces. Besides his chic home in Denmark (complete with a kitted-out Vitsoe shelving unit), the guy's brand knowledge and styling point-of-view are top-notch. He was previously at Norse Projects as the label's head of strategic buying, but now resides with The LEGO Group as a global brand developer. So, you could say he has a new meaning of linking and building with his fits now.
As someone who was a previous buyer, Kevin was able to develop his process of evaluating a garment for the masses to enjoy that he still uses for himself. "Throughout my career, I had the opportunity to immerse myself in products, building my point of view of what makes a great garment," he says. "From the cut, fabrics, and trims to the finishes." Other than putting together cohesive collections, brand storytelling is something that he says is a crossover in any industry and goes beyond surface-level marketing tactics, "Through storytelling, brands can reach deep into our psyche and establish a meaningful connection with their audience."
Although Kafesu is no longer dressing for wholesale meetings or retail events, he's able to put his spin on his daily uniform when going into LEGO's equally stylish HQ. He'll sport a jacket from Japanese label ts(s) or pants from Canadian brand Haven all while having a Danish flare that he says has evolved from the last decade from a pared-down and sparse aesthetic to one that's open to more subcultures pushing the fashion scene forward and not the usual "untouched and undisturbed." We caught up with him to talk about finding inspiration, what he's shopping for at the moment and why luxury underwear isn't necessary.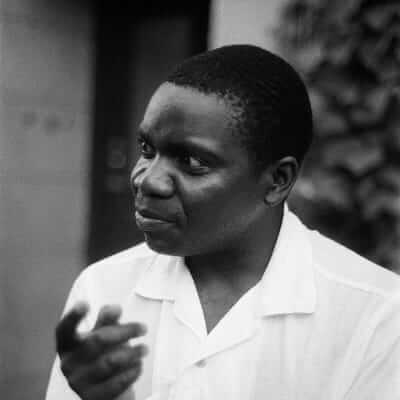 Your previous job was as head of Buying and Communication at Norse Projects. What were some key elements you'd look for in selecting pieces?
I took a meticulous approach to evaluating each garment. Beyond assessing its origin and manufacturing techniques, I went a step further by buying and testing select products for the store. This hands-on experience allowed me to truly understand the quality of the garments and ensure they met the highest standards.
Being passionate about clothes, I delved into the minutiae with enthusiasm. Attention to detail was paramount in my buying process. I continuously sought improvement, striving to exceed the expectations of those who would then buy and wear the garments.
Ultimately, I aimed to curate an offering of garments that boasted exceptional looks and comfort, and aligned with our patrons' desires and expectations. I endeavored to create a selection of garments that stood out in design and craftsmanship but, above all, time!
Where do you find new brands
and inspiration?
I often rely on my network of peers to discover new brands. While I still occasionally read eye_C, or flick through Popeye and Brutus with Google translate. But I think personal connections and word-of-mouth recommendations play a significant role in finding emerging labels.
How would you describe your style in five words or less?
White, indigo, olive, navy and grey.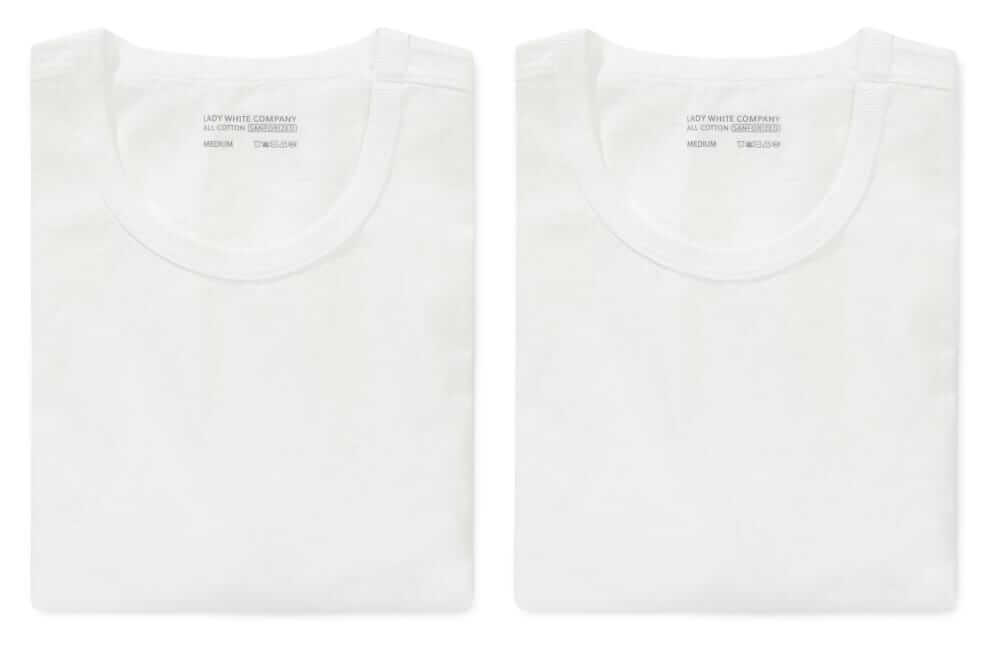 US cotton T-shirt,
$110 (for 2-pack) by Lady White Co.
What's one item that every man needs in his closet?
A really good white T-shirt. With my personal go-to choices, I gravitate towards different brands depending on the occasion. For a rugged, everyday look, Lady White's two-pack tees are my top choice. On the other hand, when I'm aiming for a more elevated and refined look, Sunspel's sea-island cotton can't be beat. The luxurious fabric and impeccable craftsmanship elevate the white T-shirt to a new level.
What's one item that you
cannot part with?
My timepiece is irreplaceable in my heart—a Rolex 36mm Datejust, reference 116200, with the distinctive "roulette" date. It remains an invaluable keepsake, as it was my first automatic watch and holds a special significance for me as a memento of my son's birth. For me, this timepiece symbolizes exceptional craftsmanship and horological precision, cherished memories and the perpetual journey of life.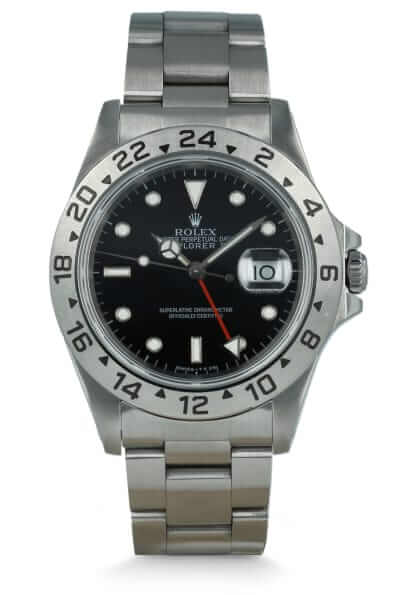 Vintage Explorer II,
$7,425 by Rolex
What's something you're looking to buy at the moment?
I'm on the hunt for my second watch, and this time I'm looking for something a little more militant—a tool watch. The Rolex Explorer II 40mm is at the top of my list, preferably with a black dial.
Three favorite brands, currently?
ts(s), Kaptain Sunshine and TEATORA.
Do you shop more online or in person?
While I shop online more frequently, it takes a truly exceptional retail experience to entice me out of the comfort of my home. There's an undeniable allure to the nuance and storytelling accompanying browsing products in person. There's a connection beyond a simple transaction—a shared appreciation for the artistry and craftsmanship behind the clothes I am sifting through.
While I may prefer the convenience of online shopping, these serendipitous interactions and the added layer of storytelling truly elevate my retail experience. It's like discovering a hidden gem amidst a sea of options, a moment of connection that can't be replicated through pixels on a screen.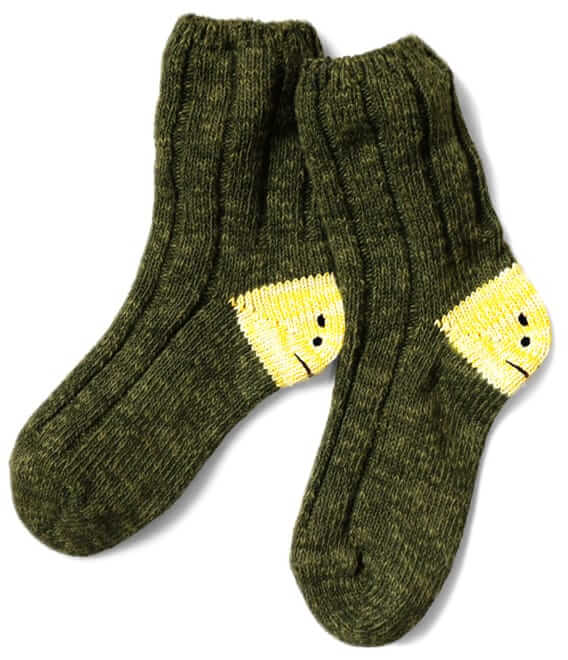 MA-1 rainbowy
happy heel socks,
$49 by Kapital
What city has the best shopping?
What kind of items do you buy when traveling?
Tokyo is a treasure trove of extraordinary retail experiences across all levels, consistently delivering unmatched shopping encounters. The moment I set foot in Beams for the first time, I was astounded by the environment and exceptional service provided by the staff.
I have a thing about buying socks; for some reason Kapital is always my go-to brand. Their socks are the pinnacle in quality and comfort, and capture a unique sense of BOHO-CHIC that resonates with me.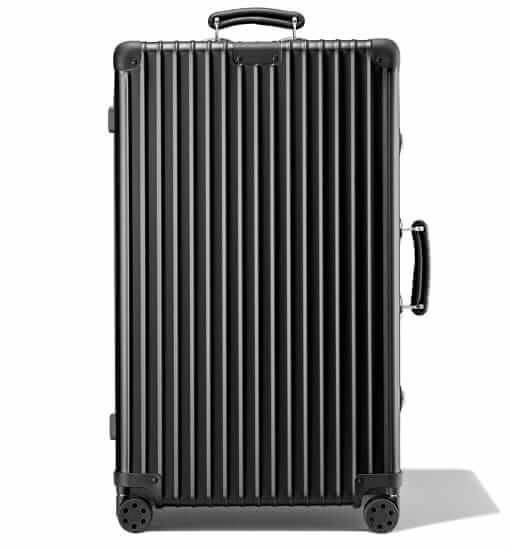 Classic trunk,
$2,250 by Rimowa
What's a necessary extravagance for you?
Rimowa luggage.
What is something you refuse to spend a lot for?
My stance on the matter is clear: I see no reason to pay a premium for boxers. Underwear is primarily a utility item that serves the essential purpose of keeping everything in place. It undergoes frequent and intensive washes and should be simple and basic in design. While investing in luxury undergarments is tempting, it's unnecessary. Boxers should be practical and comfortable rather than a fashion statement.
What's something you buy in multiples?
White T-shirts are an irreplaceable cornerstone in every outfit. I can't imagine a wardrobe without it. Whether layering it under a shirt or a grey sweater, the absence of a white tee leaves me feeling incomplete and underdressed. It is the one universal piece of clothing I consider an absolute must-have.
Which do you experience more: buyer's remorse or regret for not buying something?
Buyer's remorse, for sure.
What's one shopping hack that you can let everyone know about?
Amazon Japan ships internationally.