Style Strategies
⇾ How Henrik Berg Shops
Style Strategies
⇾ Henrik Berg, Founder
& CEO of MORJAS
The smart shoe guy on investing (but not overpaying) for quality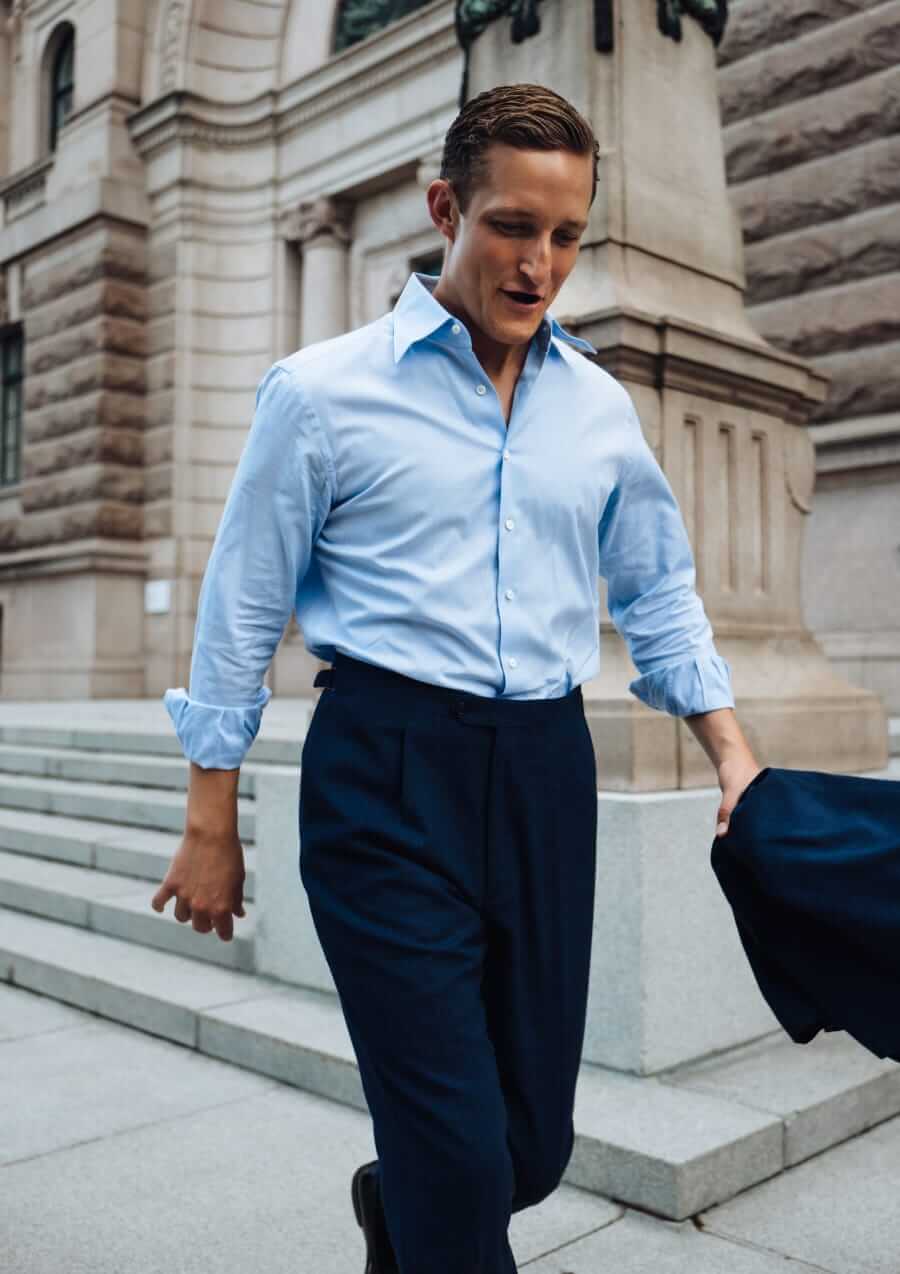 Henrik Berg created MORJAS in 2017 out of frustration with what he couldn't find. He admired so many heritage footwear brands, but saw a disconnect between the product and the overall shopping experience. "When I invest in something, I want to feel a connection, a bond—some inspiration," he says. "I never felt I could settle for a five-star price and end up with a three-star experience." But Berg has achieved that feeling with his Swedish shoe brand by offering a restrained yet intentional collection, a modern business model and an inviting brand experience. The company's direct-to-consumer model has positive benefits like better pricing and quality ratio; however, Henrik relishes the opportunity to have control of the entire process, from the first stitch made at the factory to customers taking their first step in their shoes.
The brand's shoes run the entire gamut of "grown-up" footwear. Their drivers and espadrilles are perfect for island hopping in Spain, while the boots and sneakers are comfortable enough for daily hikes across the Swedish mountains. It's no coincidence that Henrik makes shoes for well-traveled folks—he credits the brand's stylistic approach to his Spanish-Swedish origins. "Growing up in Spain, I saw well-dressed people who focused on the craft and the classics," he says. "In Sweden, on the other hand, we still take craftsmanship very seriously, but with a bold approach." Henrik's style is timeless yet modern, and it's clear the guy has a passion for the classics. We caught up with him to see why this was the perfect year to open their first flagship store, why he's on the hunt for old Italian furniture and what city has his favorite coffee table books.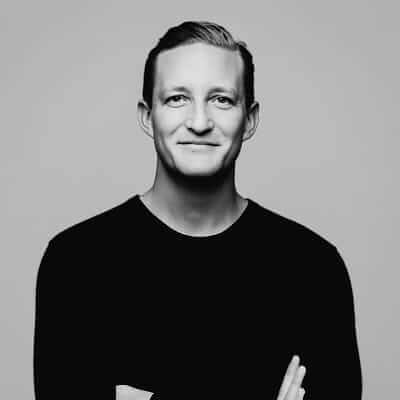 We firmly believe in investing in your footwear. But how do you convince people that quality shoes are worth it?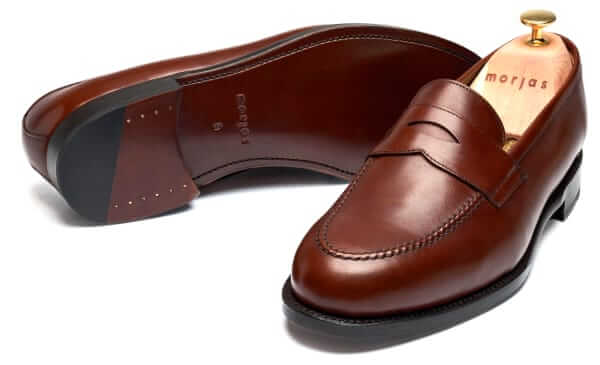 Penny loafer, $349 by MORJAS
Good shoes are always a good investment, right? With a pair of well-made shoes, you can quite literally have them forever by taking good care of them. Timeless style can be a significant confidence boost and will lift any outfit, whether it's your best suit or a casual look with jeans and a T-shirt. You never regret having a solid pair of shoes on your feet.
The brand has been around since 2017, but you just opened a flagship store this year. Why now?
Opening a store has always been part of the long-term plan. It has just been a matter of timing. We've been laser-focused on sculpting the product, the brand, and the digital experience. We prefer to do a few things well instead of many things just okay.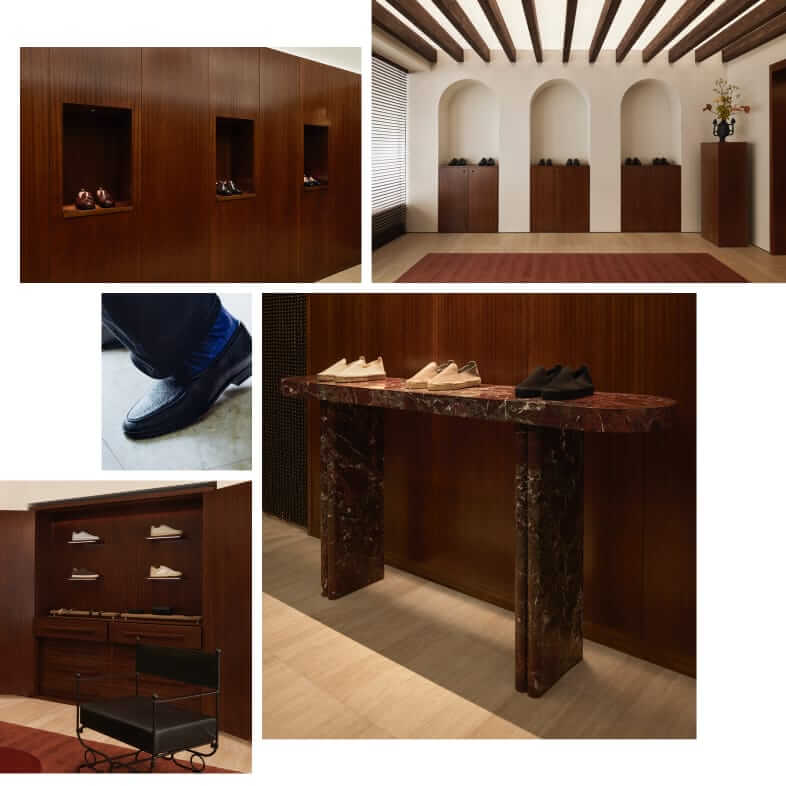 We've always had a showroom as part of our offices. We've had it open one day a week in every office we've had. And every day of the week when we've had it open, there has been a lot of traffic and buzz. So, from a business standpoint, we've had a five-year test before going all-in on a physical flagship store.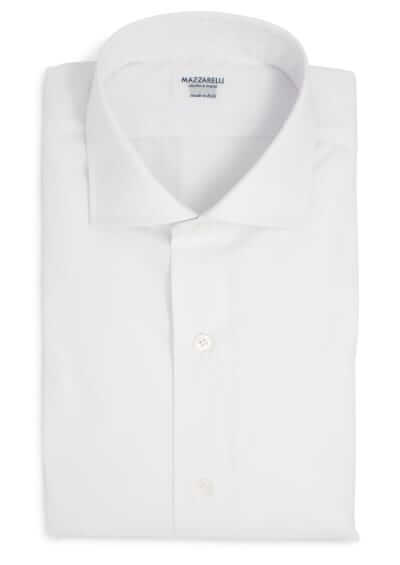 Evening shirt,
$208 by
Camiceria Mazzarelli
How would you describe your style in five words or less?
Timeless, chic, contrasting and qualitative.
What's one item that every man needs in his closet?
A great white shirt. Crisp and well-made, with a relaxed but sharp collar. It will never let you down.
QuietComfort earbuds II,
$299 by Bose
What's one item that you cannot part with?
My noise-canceling headphones, together with my favorite Spotify playlists.
What's something you're looking to buy at the moment?
I've been on the lookout for some well-used Cassina 412 cab chairs. I would love to find a pair with a beautiful patina and distressing.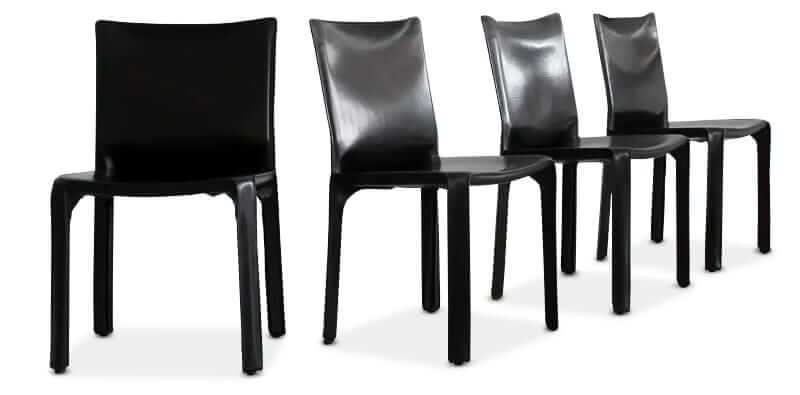 Cab chairs,
$2,000 by Mario Bellini for Cassina
Three favorite brands, currently?
Levi's (the older ones, made in the U.S.), Diptyque and Wally.
Do you shop more online or in person?
It's a spread of 80% online and 20% in person. I love shopping online because of the ease. But the experience has to be seamless and inspiring. When shopping physically, it's always nice to get good service and to be able to feel and see the products. It's an excellent opportunity to get a better impression of the brand as you experience it upfront.
What city has the best shopping?
I have to say London. Each area and neighborhood have something unique to offer. I always search for fun coffee table books, niche perfumes or great shirts.
What's a necessary extravagance
for you?
Great food and wine.
What is something you like to save money on or refuse to spend a lot for?
Art and interior design is something I don't mind investing in. I don't like overpaying for poor quality, both in design and actual product quality. But you can also find amazing pieces secondhand or vintage without spending too much.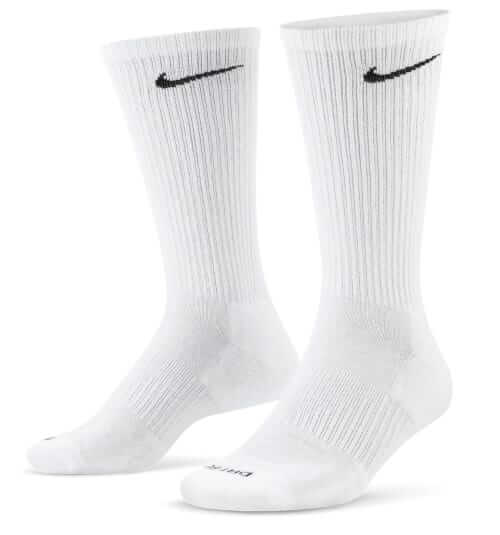 Everyday plus
cushioned socks,
$22 by Nike
What's something you buy
in multiples?
Nike sports socks.
Which do you experience more: buyer's remorse or regret for not buying something?
Neither. I seldom buy things on a whim. I think about them for a while. So once I buy something, I know it's something I've wanted for a long time.
What's one shopping hack that you can let everyone know about?
I'm not sure this qualifies as a "hack", but my motto is "quality is remembered long after price is forgotten."