Style Strategies
⇾ How Michael Williams Shops
Style Strategies
⇾ Michael Williams, 'A Continuous Lean' Founder
The "blogfather" on the shoes he literally grabbed in a fire, buying regrets and his ultimate shopping hack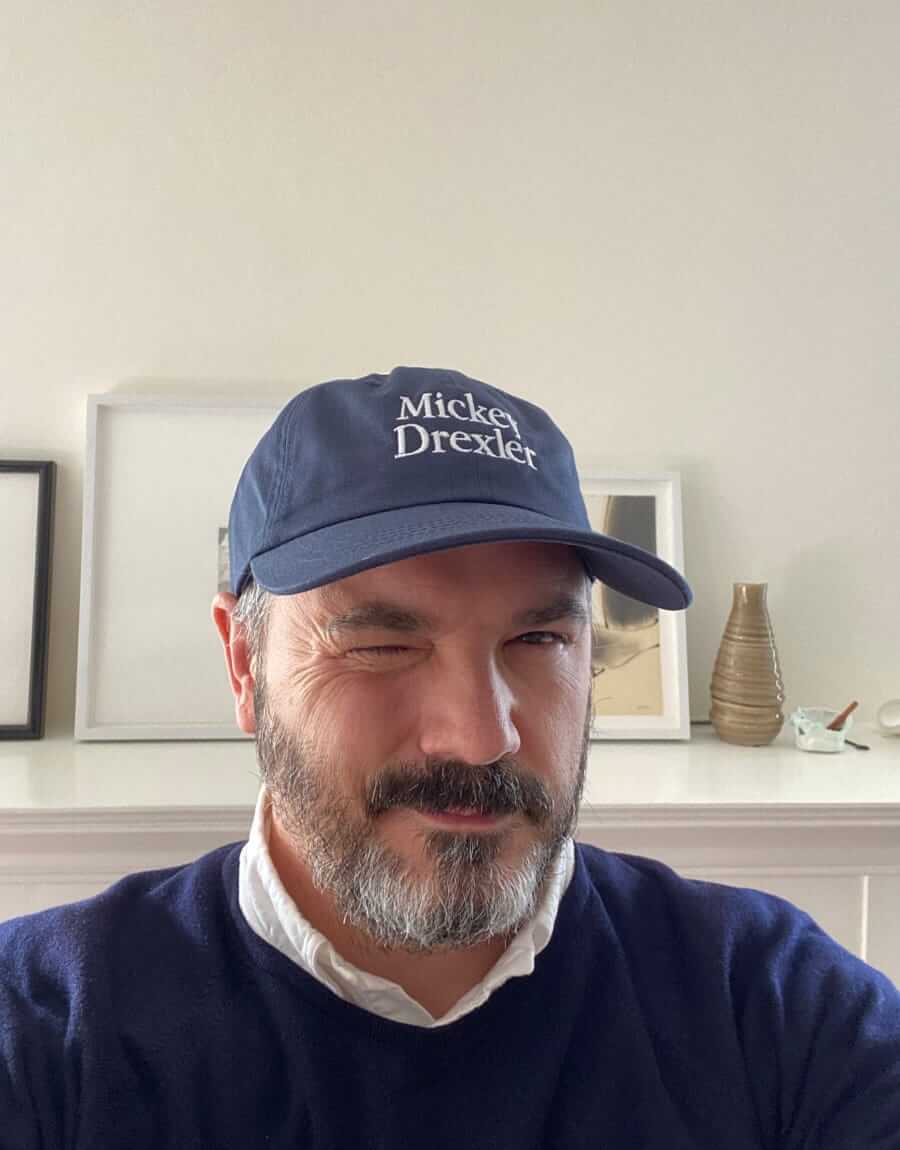 In today's style landscape, there are so many online forums and apps available to see the latest trends or menswear news, along with countless influencer videos. But before all of this fast-paced, hyper-connected overconsumption, you had more thoughtful in-depth blogs. And some are still going strong today—case in point, A Continuous Lean. Founded in 2007 by Michael Williams, it was the first of its kind, which has earned him the name "The Blogfather". The staying power is impressive, especially considering how fickle the internet can be. "Most of what I talk about is classic—so the focus has always been on things that endure," he tells me when I ask about the longevity of ACL. "The idea was and is still relevant—people like things with heritage."
Whenever Michael isn't traveling or creating content for the site, he's managing his marketing firm ACL & Co., which works with a range of heritage brands. He also co-hosts a podcast with menswear expert David Coggins called Central Division. I think you'd be pretty hell-bent on finding someone who is as well-traveled and knowledgable in the menswear space as Williams—he's seemingly touched every landscape of the fashion space.
One of the many things I commend him on is his distinct style point-of-view: he's a man who knows what he likes. He sticks with a classic look, chooses quality staples and he's always one of the best-dressed guys in the room. We caught up with the menswear savant to talk about the shoes he literally grabbed in a fire, the cost of good hotel rooms and why his Notes app is a shopping essential.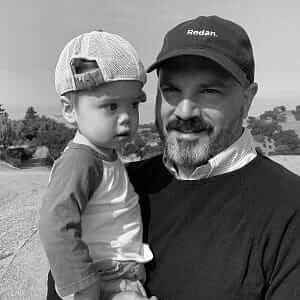 You recently wrote about the joys of discovering new things and the internet saturating that feeling. Is it possible to genuinely enjoy a new clothing brand, restaurant or nice hotel in 2023?
It's important not to let a bunch of people you don't know affect your daily life. Full stop. It is hard not to feel like social media ruins things, but I still think there are many items worth discovering or celebrating away from the fray. Even though your favorite hotel or breakfast place is overrun, you might want to take that as a sign from the universe that it's time to experience new things.
What are some commonalities between the brands you represent for your PR company?
I enjoy working with brands that have a few commonalities. One, they are quality focused and don't make cheap stuff. And two, they have a unique product or point of view.
Brand heritage is also important to me, but the most important thing is not to work with any company that doesn't have good people. Life is too short to work with assholes every day.
If someone hasn't had the pleasure of listening to the podcast you host with David Coggins, Central Division, what topics do you guys tackle?
We mostly talk about Delta Airlines' highest earned loyalty status, Diamond Medallion. Each week we devote 45 mins of our podcast talking about trying to fly in Delta One for the price of the main cabin. Just kidding! We actually discuss everything—clothes, travel, drinking, entertainment, and other life stuff. We are close friends, and the tone of the podcast has a feeling of two buddies having a good chat. We try to not take ourselves or the subject matter too seriously, and it's been fun. We have almost 125 episodes out in our archive.
How would you describe your style in five words or less?
I can't do it in five. But I have a simple and classic style. I like prep and American sportswear with some British and Italian influences.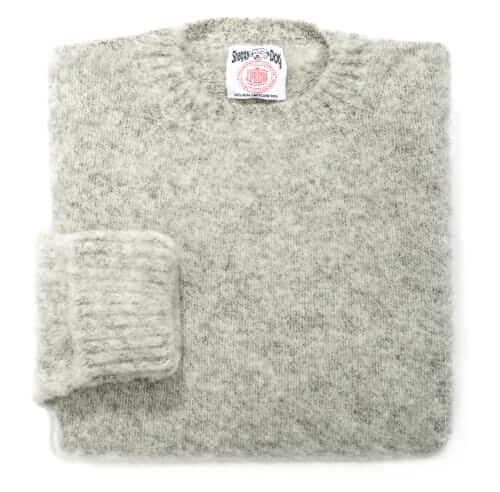 Shaggy dog sweater,
$245 by J. Press
What's one item that every man needs in his closet?
A shetland sweater or a good oxford shirt. But, that's two.
What's one item that you cannot part with?
We lived in a canyon here in Los Angeles, and there was a wildfire in the area, and the fire department issued an order to evacuate. The only item of clothing I had the presence of mind to grab was this pair of Rancourt alligator loafers. Being close to danger like that makes you realize that these material things don't matter, but damn, I do love those shoes.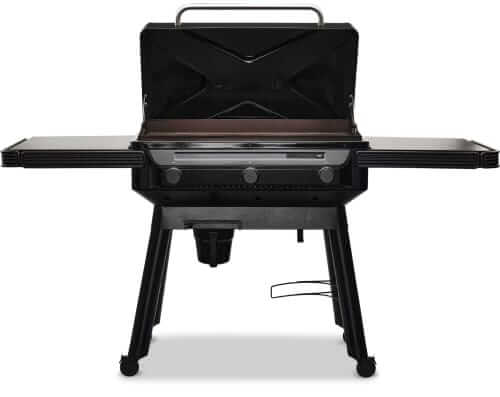 Flatrock grill,
$899.99 by Traeger
What's something you're looking to buy at the moment?
Clothing-wise, I want to buy more tailored pieces. I'm flying to Cambridge, Massachusetts right now and plan on going to the Andover shop to buy a blue blazer by Jake Mueser, who is making me a suit and a sport coat from tweed I bought at Campbell's of Beauly this spring. I'm excited to wear more tailored clothes.
On a non-clothing note, I keep almost buying a Traeger Flatrock grill. I want to get back into cooking outside, and breakfast is my favorite meal—so I want to put that griddle to work.
What's your take on the current menswear resurgence?
I think it's really fun. There's a lot of cool and different things happening all at once. It's a great time to be interested in style because there's no right or wrong way to do it.
You're an avid golfer. Why do you think the intersection of golf and fashion is huge right now?
First, let me say I know the optics of golf are terrible. If you can get past some of the questionable things surrounding the game, there's much to love—there are great people around the game too.
Recently many new and younger people have discovered golf. These people already have aesthetic preferences and want to do things differently. If you already dress a certain way and have a developed personal style, you aren't going to give that up to play golf—so people are just bringing their already established style to the game. And let me tell you ... golf is better for it.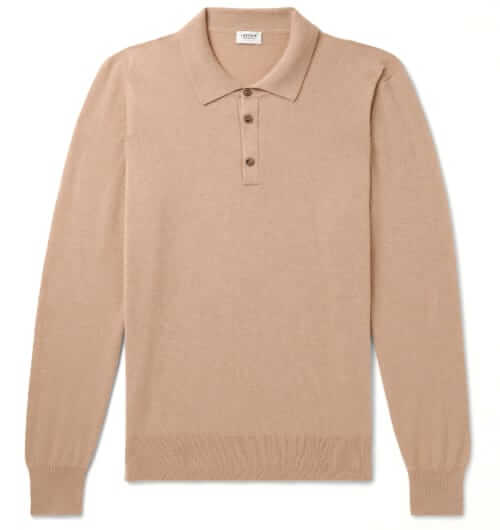 Cashmere polo shirt,
$785 by Ghiaia Cashmere
Three favorite brands, currently?
Ghiaia. Davide is a genius and I think he's the coolest guy in Los Angeles. I also love Wythe and Junior's.
Do you shop more online or in person?
More in person. I do follow-up orders online, but I prefer to feel things in person and try things on.
What city has the best shopping?
Tokyo and it's not even close. I love to buy things I can't get at home or online. When I go to Japan, there are a lot of items that are Japanese only. When I go to Italy, I buy ceramics or other handmade goods from local artisans. Globalization can be a bummer because everything is the same everywhere.
What's a necessary
extravagance for you?
I really need for nothing. I like to spend money on my kids, and I like to spend money on experiences.
What is something you like to save money on or refuse to spend a lot for?
I don't ever want to pay for hotels in peak season. I would rather go to Italy in January than June. I also don't like paying for hotels unless they are going to be really nice. We went to the Auberge Hotel on the Big Island of Hawaii and it was incredible—worth the money.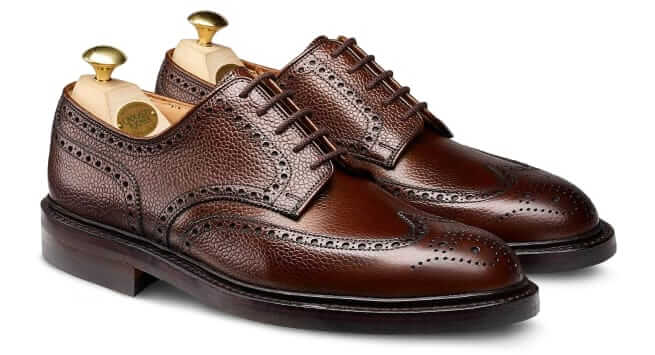 Pembroke brogue, $750 by Crockett & Jones
What's something you buy in multiples?
Crockett & Jones Pembroke shoes. Gitman Bros vintage shirts. Holderness & Bourne golf polos. Bombas socks.
Which do you experience more: buyer's remorse or regret for not buying something?
I regret not buying my wife a Rimowa when they were less expensive. Now it's just crazy.
What's a shopping hack you can let people in on?
I keep a list of everything I want to buy in my Notes app. Instead of ordering something on impulse, I put it on the list, and most of the time I don't follow through on the purchase. If I do buy it, I know it's something I actually want.
Finally, don't buy cheap shit that will fall apart in five minutes.